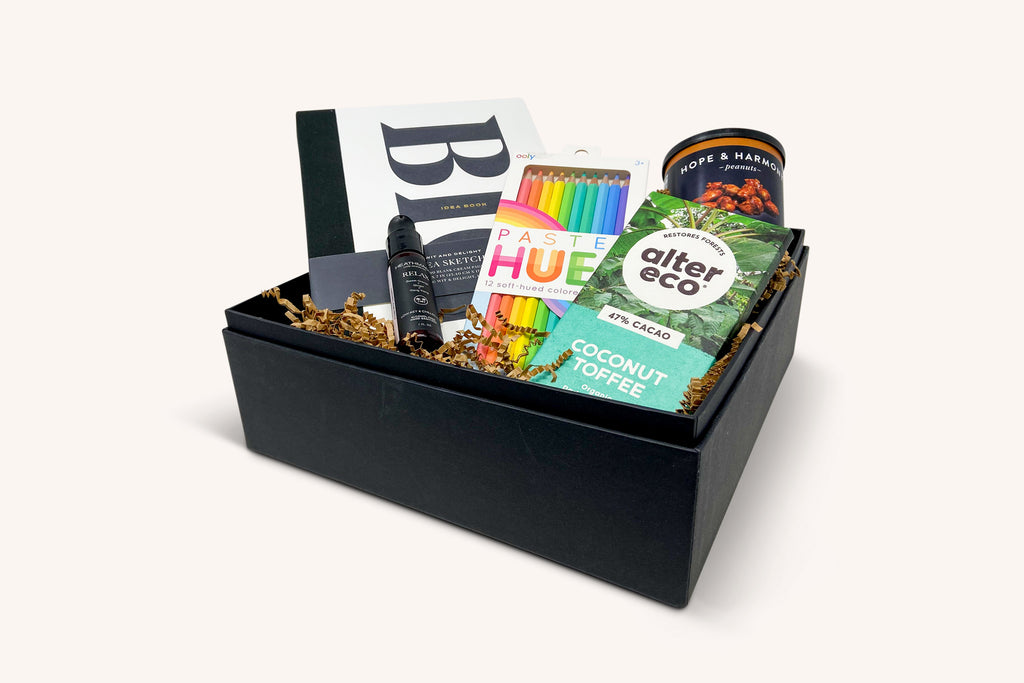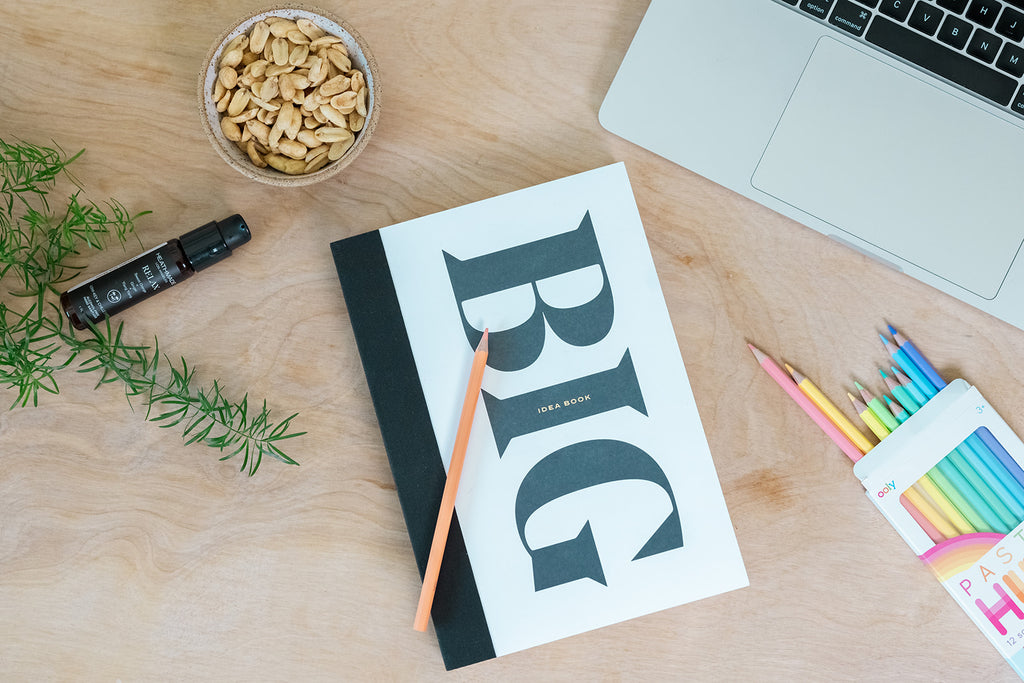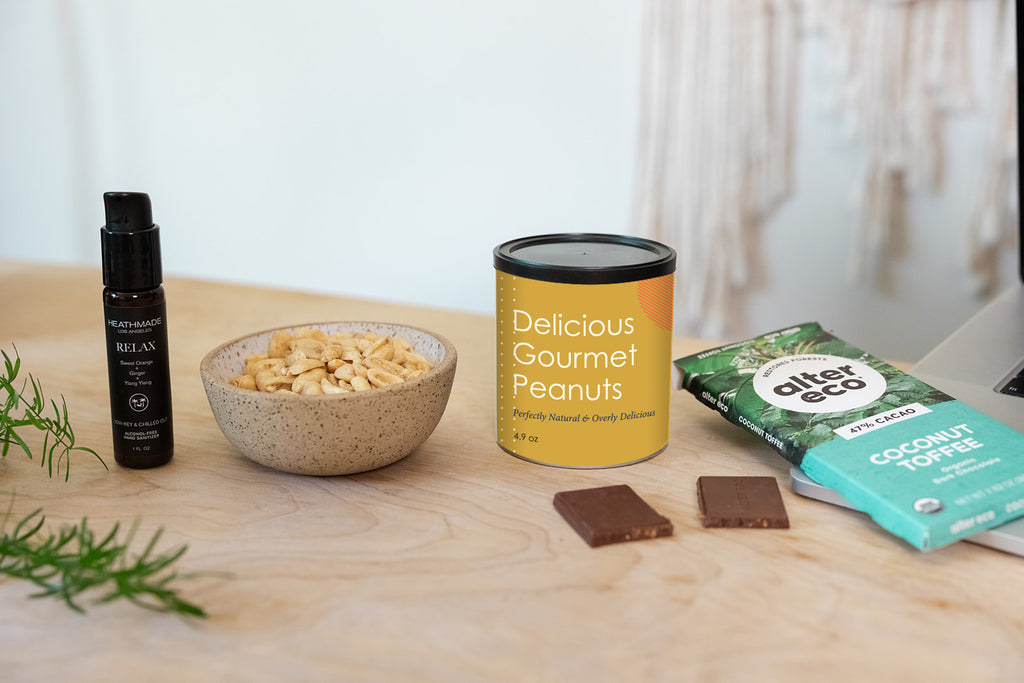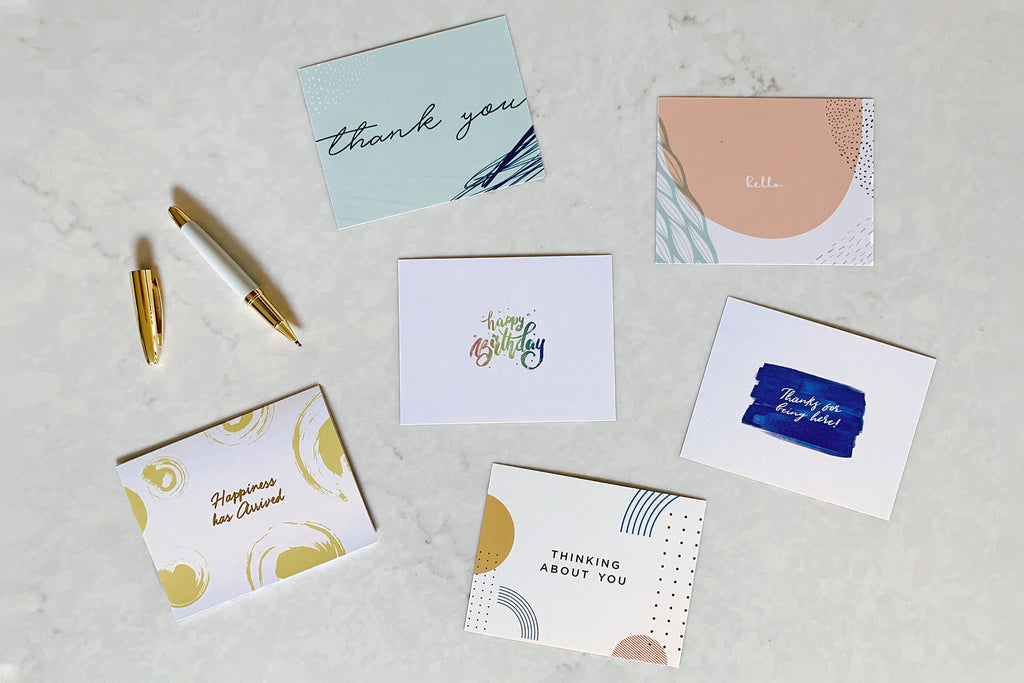 Creative Brainstorm
$100.00
$0.00
Get their creative juices flowing with gift box packages for your whole team, your boss, your favorite designer friend or even your high school grad or student. This gift box, with creative journal, colored pencils, chocolate for some extra pep, will have them doodling in seconds. Gift Box is paired with snacks and hand sanitizer to round out a very special gift. 
Contact us for large volume, custom orders right here.
Gift comes with reuse-able, sustainable, rigid gift box (shown in photos).
WANT A BRANDED BOX?
Looking for personalized and branding packaging with a note card that shows off your company? You're only a click away! Reach out to place your order now. Minimums apply.
WHAT'S INSIDE
Art Gifts for Creatives
Are most notebooks too small for your ideas? The BIG IDEA Sketchbook has got you covered. Over-sized, with blank cream-colored pages, that lays flat when open, allowing both full-page writing and sketching. Ideal for any and every idea you've ever had. Size: 10" x 7" (25.40 cm x 17.78 cm). Features: 180 blank cream pages.

Create magical adventures with these erasable colored pencils. This set of colored pencils come with 12 bright and vibrant colors. Soft pastel hues. Set of 12 color pencils.
Alter Eco's smooth, Swiss-crafted dark chocolate bar meets its match with a generous stirring of fleur de sel de Guérande, the world's most coveted sea salt.
These blistered big boys (peanuts) are absolutely bursting with crunchiness. Cooked to perfection in golden canola oil and sprinkled with salt, their hugely satisfying flavor matches their enormous size. Happy Eating!
ABOUT THE PRODUCT/VENDORS
Wit & Delight is a lifestyle brand based in Minneapolis, Minnesota. The company was founded by Kate Arends in 2009. Since its inception, Wit & Delight has become an established creative/branding agency and product company with six employees, garnering 3.3 million unique followers. Wit & Delight's mission is to help every person live a life well lived through products, experiences, and visual content.
Since 2003, Ooly has been dreaming up all kinds of colorful, fresh and inspiring products full of unexpected delight. Seriously fun stuff to make your art space, creative space, school space or office space more fun.
Alter Eco co-founders Mathieu Senard and Edouard Rollet were trained in business but remain activists at heart. Before starting Alter Eco in the United States 15 years ago, they experienced first-hand both profit-driven multinationals and on-the-ground NGOs. Seeing the challenges of existing humanitarian aid efforts, they became pioneers in social entrepreneurialism, wielding the business of food to fight for economic and social justice. That's why every product they make is sourced from farmer-owned coops practicing sustainable agriculture. It's as easy as that!
Hope and Harmony Farms is proud to produce the finest hand cooked Gourmet Virginia Peanuts for our customers. The quality peanuts they are known for today all started with a time-honored family recipe that has been handed down for generations. All of their peanuts are grown locally, ensuring that we can choose from the freshest and highest quality peanuts. Hope and Harmony picks and packages every peanut with care no matter the size.
SHIPPING DETAILS
Box Size:
 10x8x4.  16x11.25x4.25
Order Processing: Please allow 2-3 days before shipment is sent out. Please allow enough time for packages to arrive on time for your special day.
Signature Kraft Gift Box pictured not included in total price and can be added to your order from this product page.