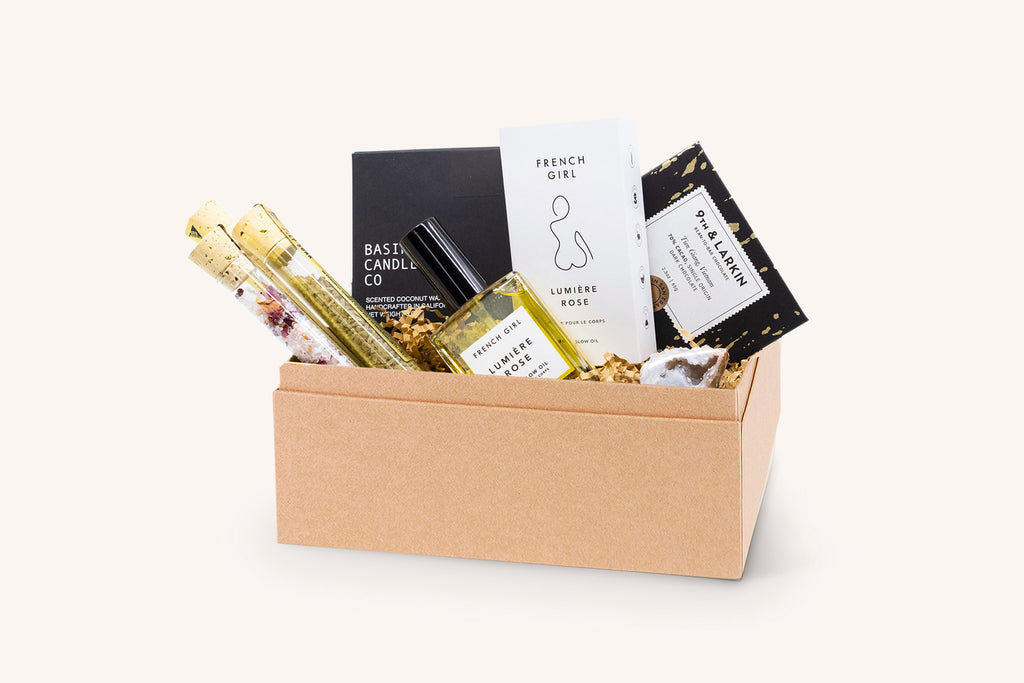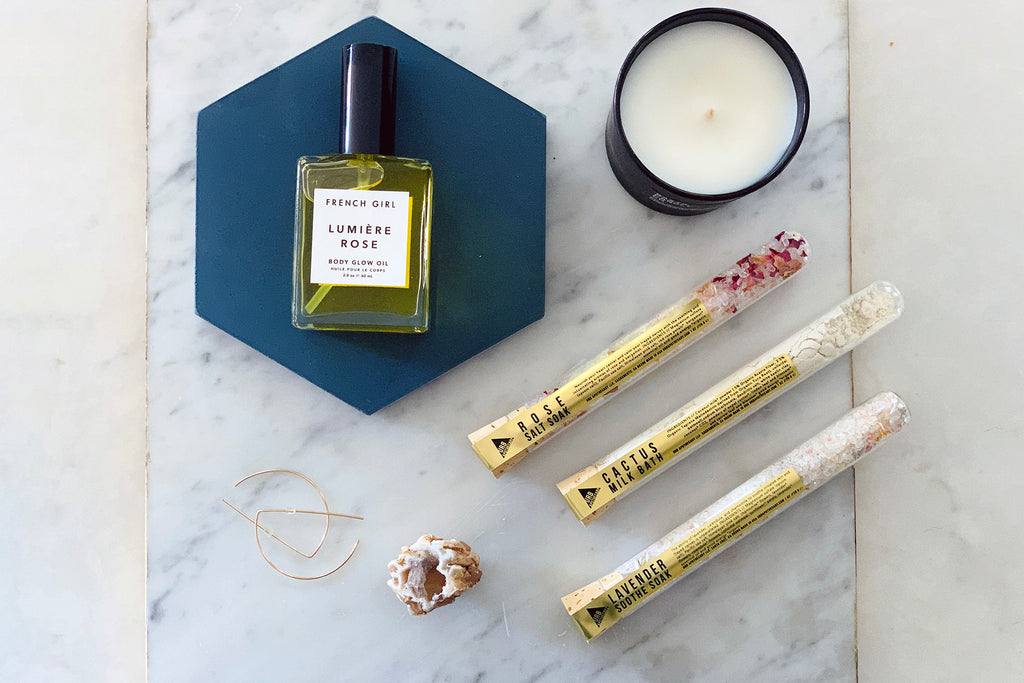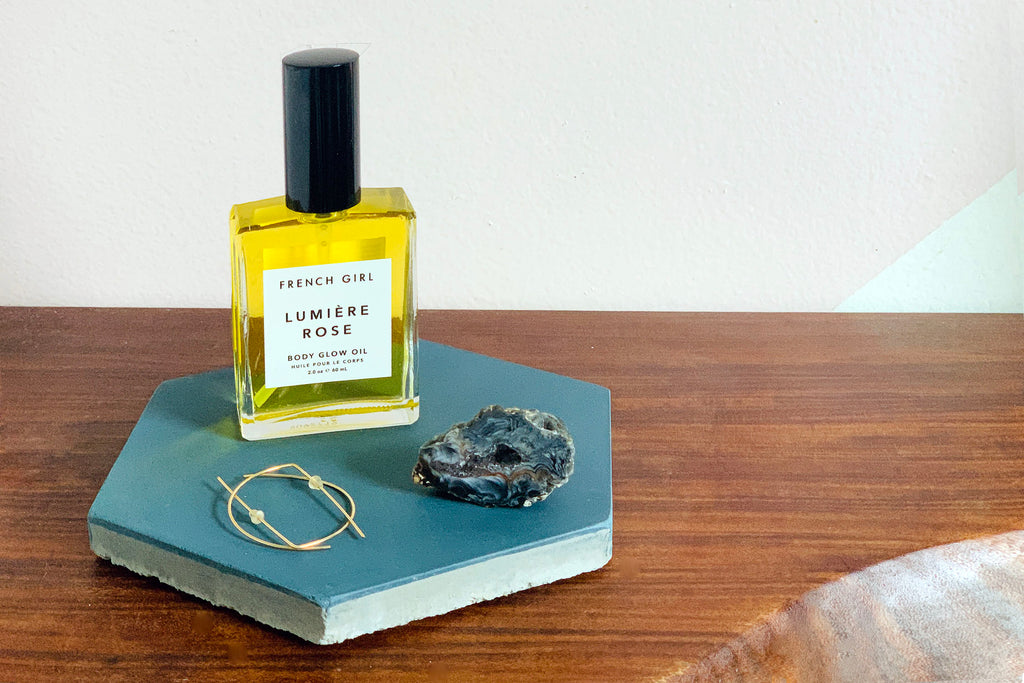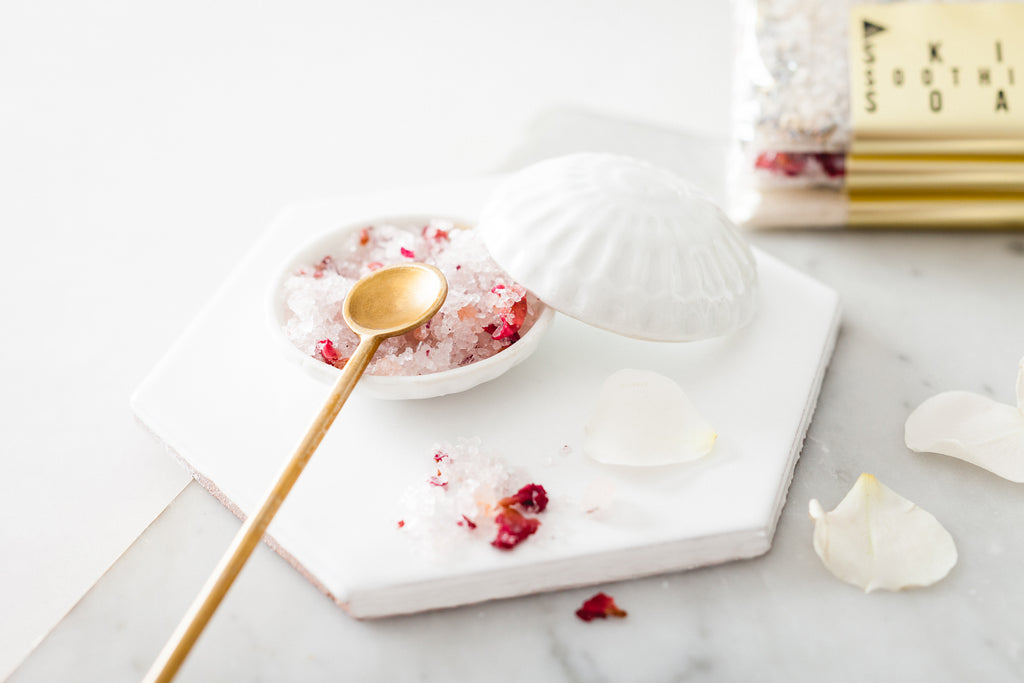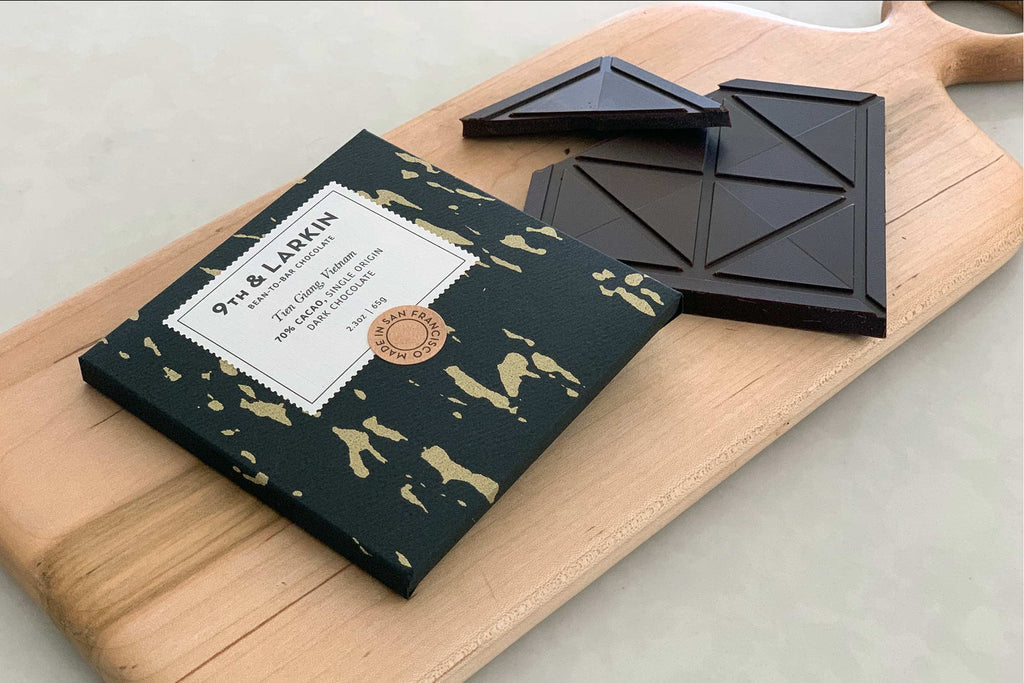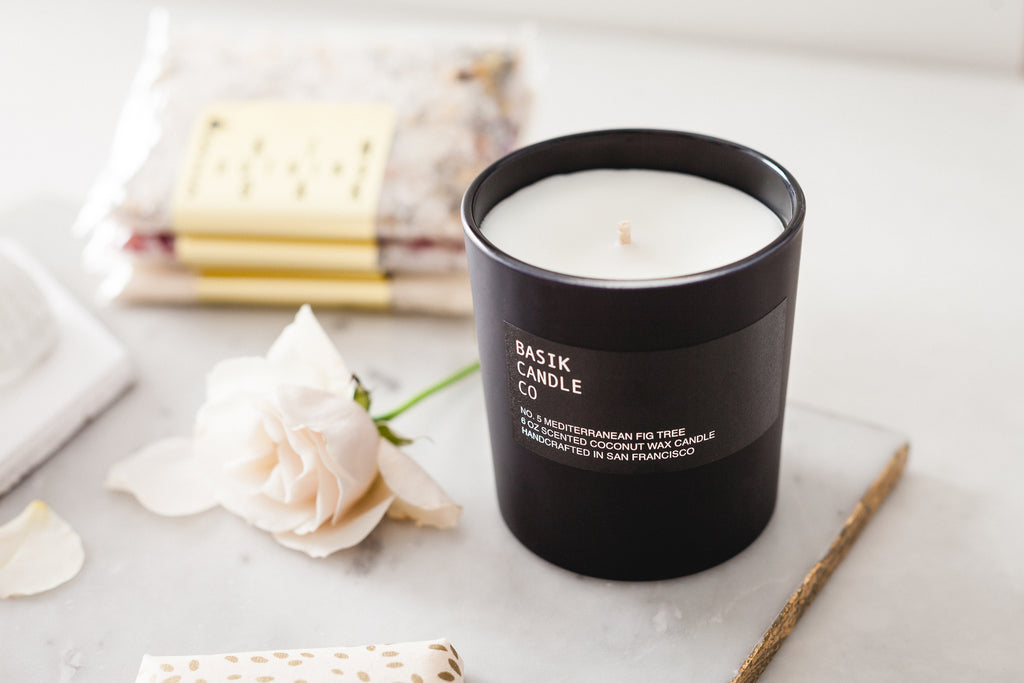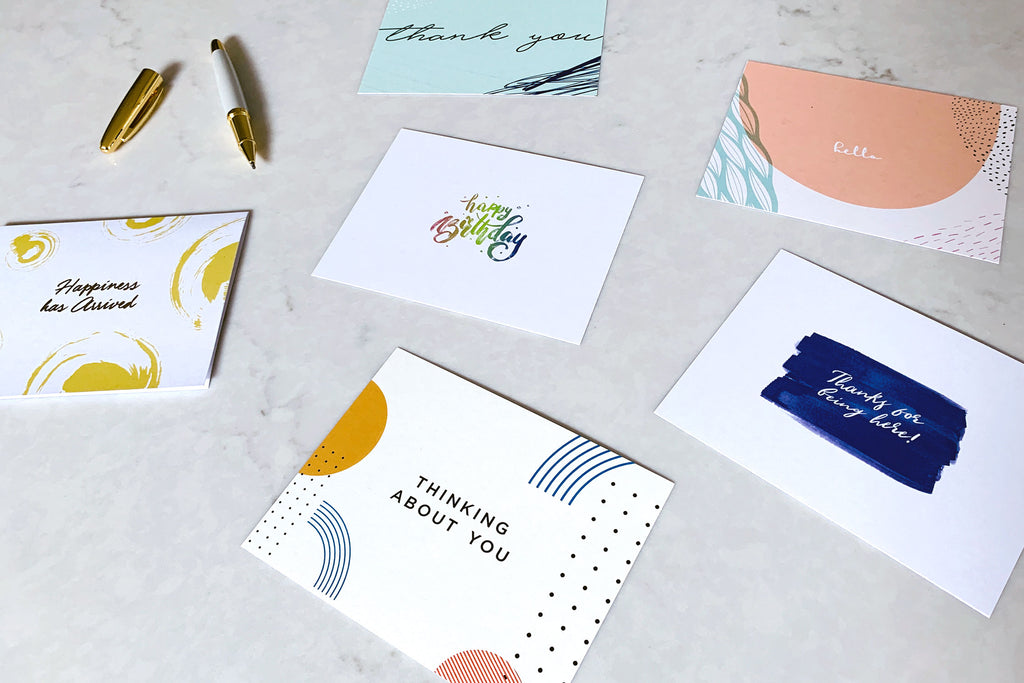 Body Mind and Spirit
$135.00
$0.00
Take the opportunity to show someone how much you care with our indulgent self-care gift box. Perfect for anyone in need of a moment to relax and restore their body and spirit. The gift box includes a luxurious rose oil, pampering bath salts, a heartwarming candle to set the mood, and a decadent gourmet chocolate from San Francisco to satisfy their sweet tooth. Treat your loved ones to a little indulgence with our thoughtfully curated gift box that shows them just how much you care. Order now and give the gift of relaxation!
WANT A BRANDED GIFT BOX?
Looking for personalized and branding packaging with a note card that shows off your company? You're only a click away! Reach out to place your order now. Minimums apply.
WHAT'S INSIDE
Botanical Soak Set: This Botanical Soak Set is the perfect way to sample a variety of bath salts. Included are 3 tubes that vary per season of approx 3.5 oz each. Varieties might include: Rose Salt Soak, Skin Soothing Soak, Aloe Kelp Soak, Cactus Milk Bath
Each salt is packaged in a glass tube with cork top.
Gift comes with reuse-able, sustainable, rigid gift box (shown in photos).
No. 3 Teakwood + Leather: Sandalwood, amber, spice, vetiver, black pepper, patchouli and pimento berry.
OR
No. 5 Mediterranean Fig Tree: Sandalwood, patchouli, fig, and citrus.
6 oz candle has an approximate burn time of 35-40 hours.
French Girl Rose Body Oil is a luxurious oil formulated with a lightweight blend of nourishing organic oils to leave skin resilient and glowing.
Tien Giang Chocolate is a signature bar of 9th & Larkin. Made with cacao beans sourced from Tien Giang, Vietnam, this bar has beautiful notes of brown sugar, nuts, cinnamon, with hints of figs and persimmon on a solid chocolate background.

Geode: color may vary
ABOUT THE PRODUCT/VENDORS
Urb Apothecary began with a vision for skin care products that reflect the needs and desires to connect with simple chemical-free ingredients. Leyna, the founder, only uses the highest quality organic ingredients in every Urb Apothecary product. Each one reflects her good intentions and a deep-rooted fascination with the healing power of herbs and plants. 
Basik Candle Co is a San Francisco-based producer of hand fragranced, hand poured and hand packaged coconut wax candles. Their combination of a coconut wax blend, skin-safe, phthalate-free fragrance oils and all-cotton wicks create a product that is eco-friendly, cleaner and safer to burn indoors, and also provides room-filling scent throw. 
French Girl is a female-owned, Seattle-based sustainable skincare brand founded by Kristeen Griffin-Grimes in her Seattle home over 10 years ago. Through high-quality ingredients, ethical business practices, and a cruelty-free supply chain, FRENCH GIRL puts people and planet first -- creating luxurious products that are fairly priced and promote self-care for everyone.
9th & Larkin is a San Francisco based company making bean-to-bar chocolates in very small batches. Each batch is handcrafted with the highest quality cacao beans sourced from a single region, and using just cacao beans, cane sugar and cocoa butter to achieve the purest flavor profile possible.

SHIPPING DETAILS
Box Size: 12.25x9x4.25
Order Processing: Please allow 2-3 days before shipment is sent out. Please allow enough time for packages to arrive on time for your special day.
Gift comes with reuse-able, sustainable, rigid gift box (shown in photos).