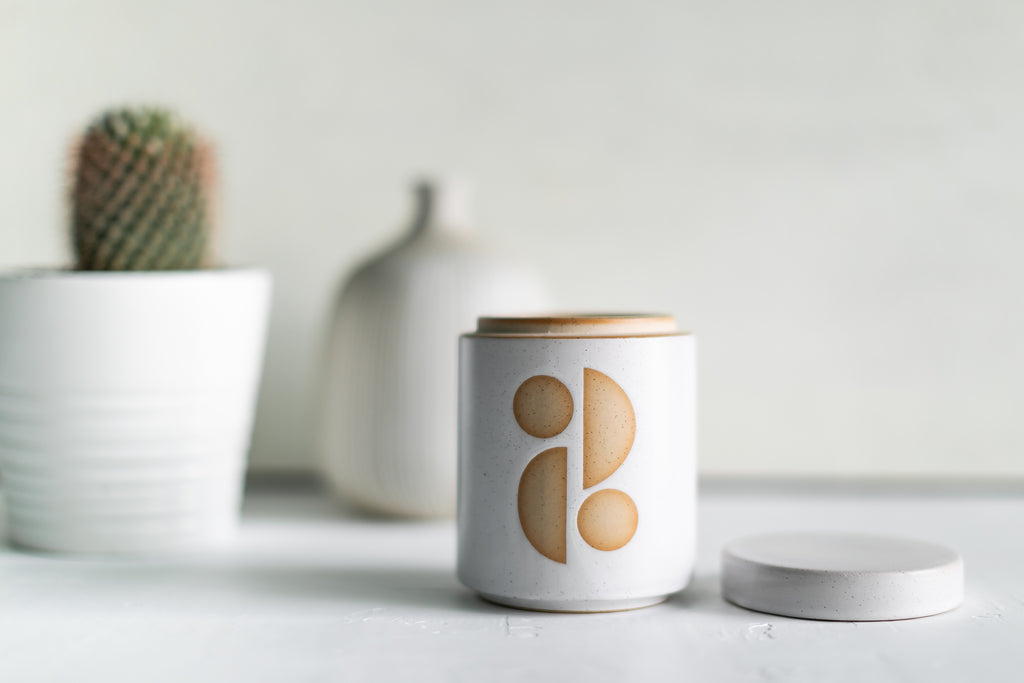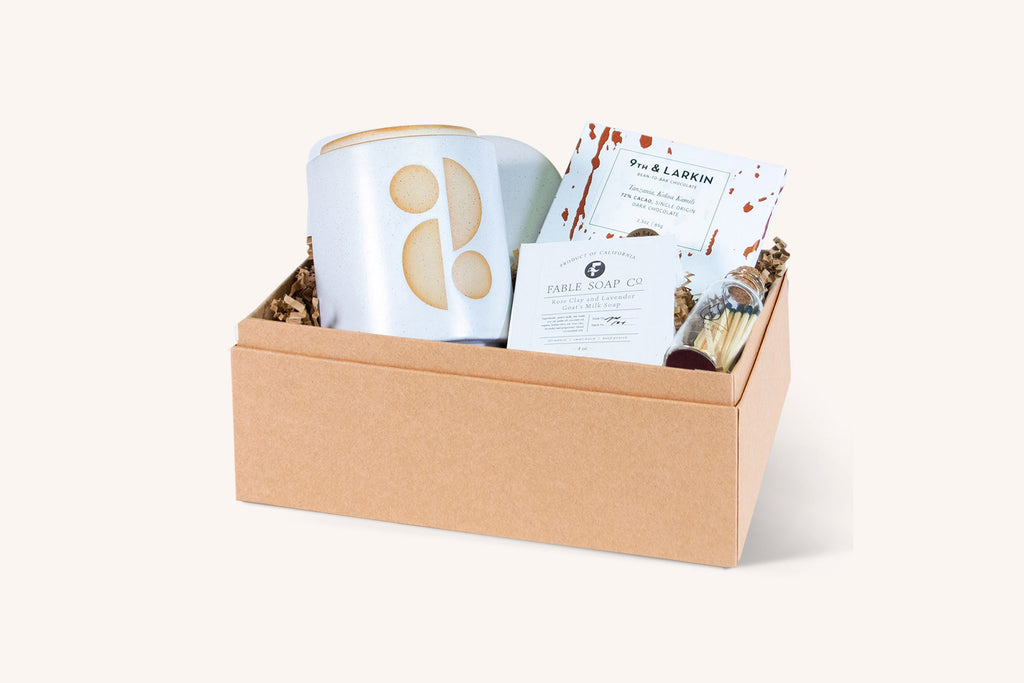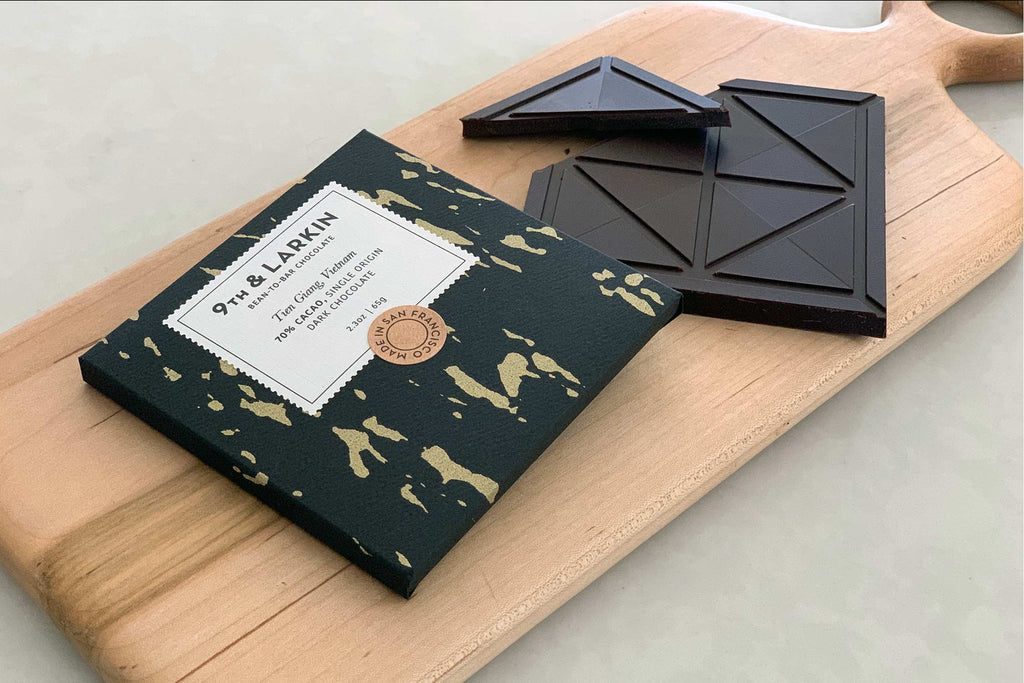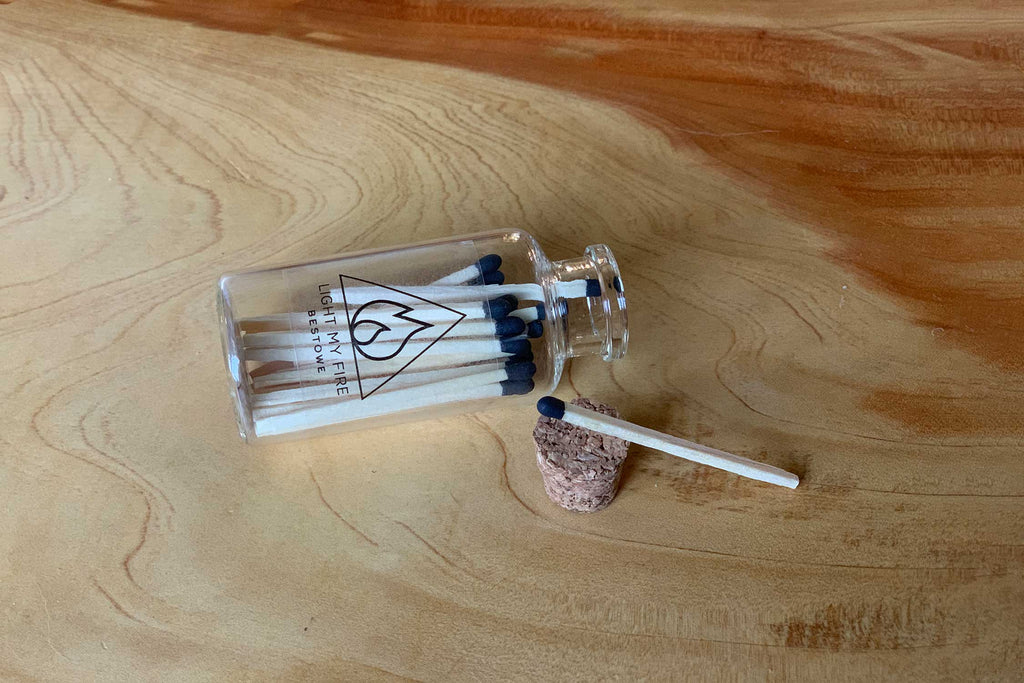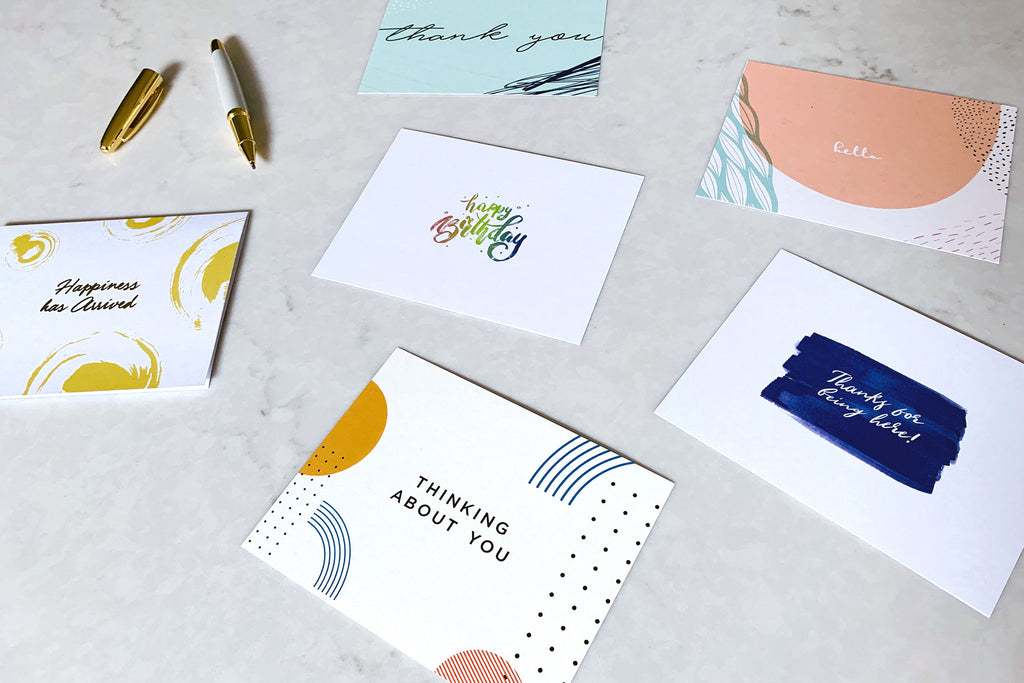 Comforts of Home Gift Box
$80.00
$0.00
Show your appreciation with our carefully curated gift box, perfect for thanking a friend, wishing someone well, or simply encouraging a bit of self-care on a much deserved recovery or staycation. Our indulgent selection includes a rose clay and lavender body bar, a bar of single-origin dark chocolate, and a Black Salt & Birch candle in a reusable ceramic vessel. Treat someone special to the comfort and luxury of an indulgent night in.
Gift comes with reuse-able, sustainable, rigid gift box (shown in photos).
WANT THIS BOX BRANDED?
Looking for personalized and branding packaging with a note card that shows off your company? You're only a click away! Reach out to place your order now. Minimums apply.
WHAT'S INSIDE
Fable and Co. Rose Clay & Lavender bar is formulated with natural Lavender essential oil and French Rose Clay. This product is gentle enough to apply on face and body.   
Tien Giang Chocolate is a signature bar of 
9th & Larkin.
 Made with cacao beans sourced from Tien Giang, Vietnam, this bar has beautiful notes of brown sugar, nuts, cinnamon, with hints of figs and persimmon on a solid chocolate background.
Paddywax Candle. The most incredible thing about this candle, despite the luxurious, earthy and light Black Salt and Birch scent, is that the container can be cleaned and used as a creamer when you are finished burning it. It's a must have for us.
ABOUT THE PRODUCT/VENDORS
Fable Soap Company is an all-natural, small-batch skincare company with a promise of high quality and ethically sourced ingredients. Made by hand in California, the brand includes a wide range of products suitable for all skin types, especially sensitive and those with skin disorders.
Owned and run by women, Fable Soap Company understands the importance of building a brand with a purpose.  
9th & Larkin
 is a San Francisco based company making bean-to-bar chocolates in very small batches. Each batch is handcrafted with the highest quality cacao beans sourced from a single region, and using just cacao beans, cane sugar and cocoa butter to achieve the purest flavor profile possible.
Paddywax
 Candles are an artisan candle company, based in Nashville, Tennessee. All of their products are made in the USA. There products are beautiful, aromatic, and well-made. They support National Parks and many more great charities with their designs as well, which makes them a winner in our book.
SHIPPING DETAILS
Box Size: 12.25x9x4.25
Order Processing:
Please allow 2-3 days before shipment is sent out. Please allow enough time for packages to arrive on time for your special day.
Gift comes with reuse-able, sustainable, rigid gift box (shown in photos).