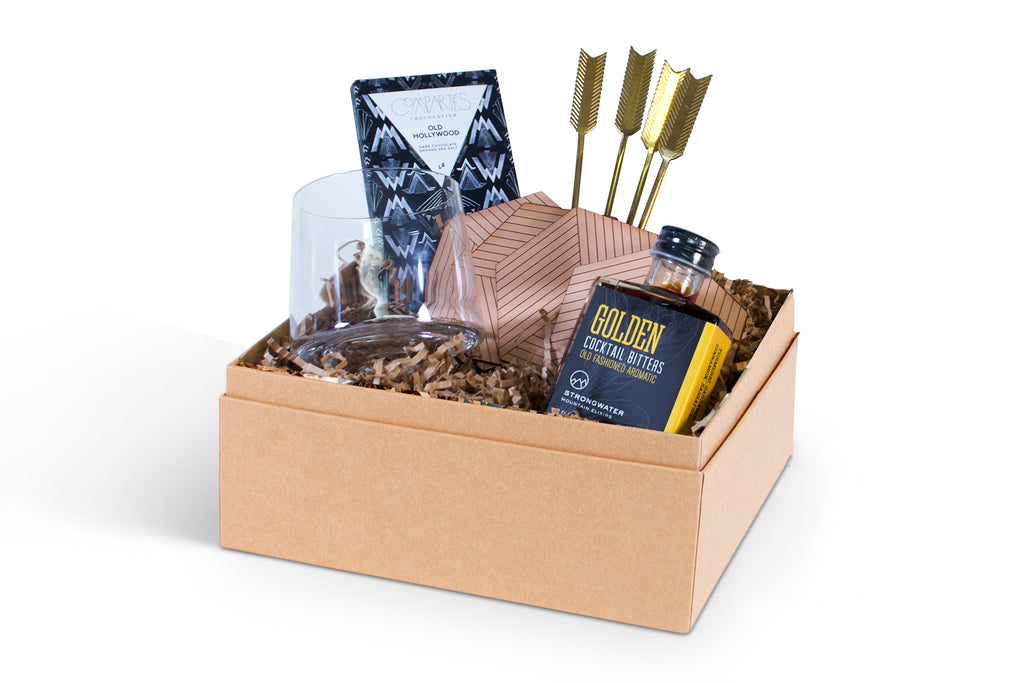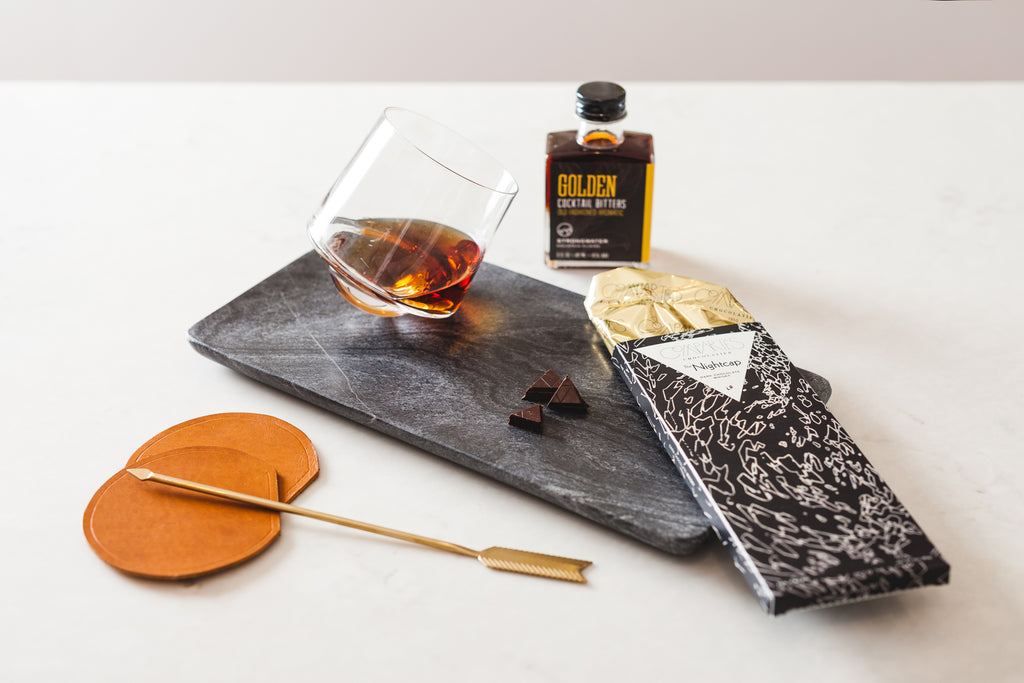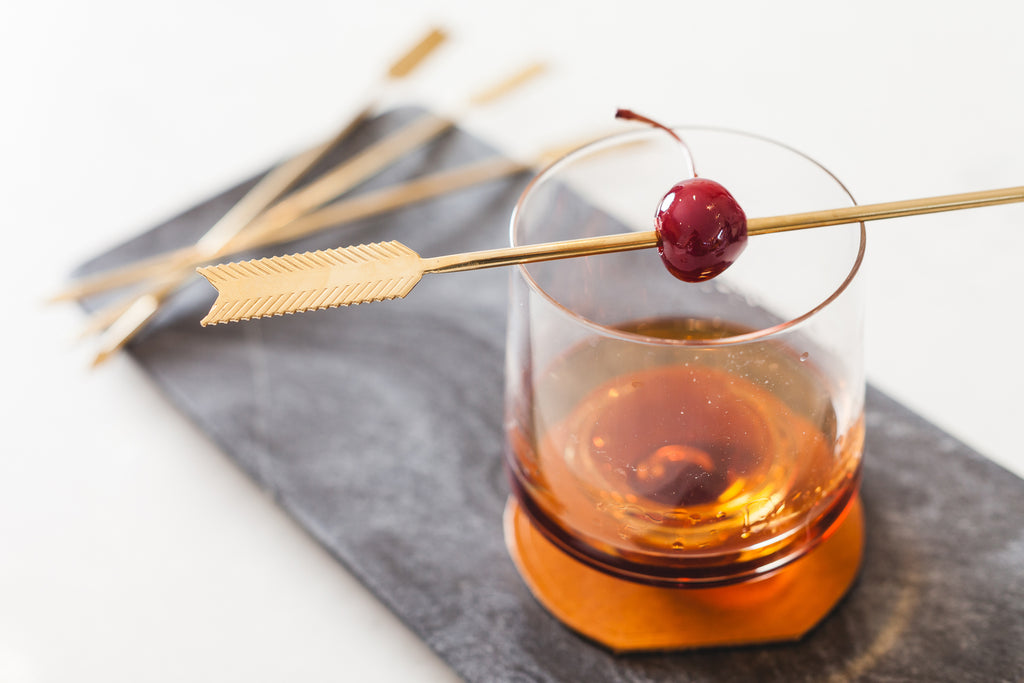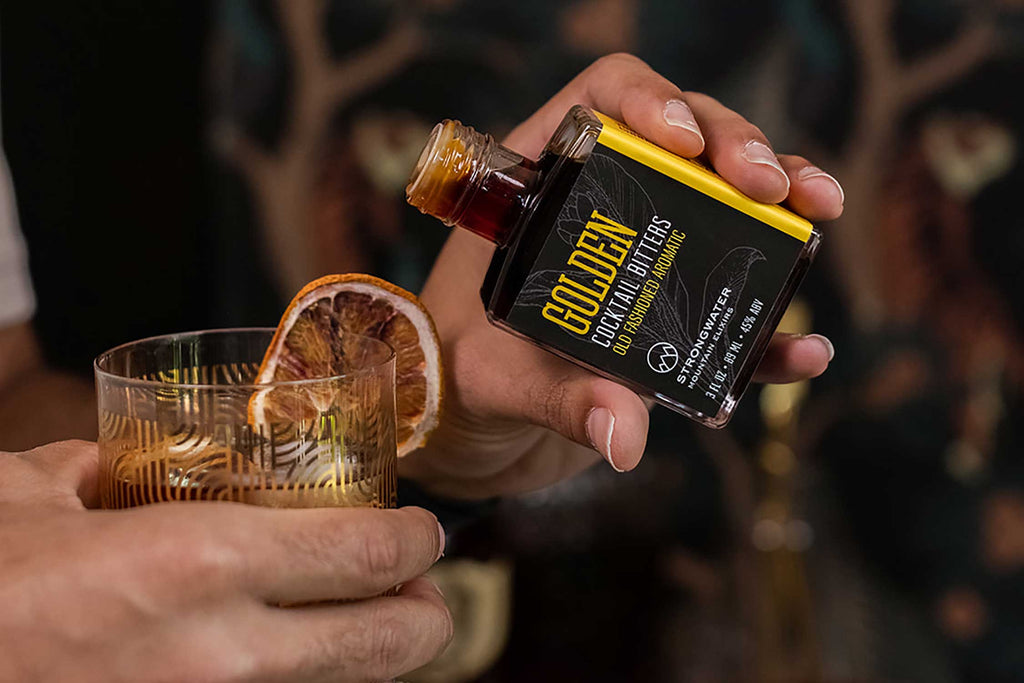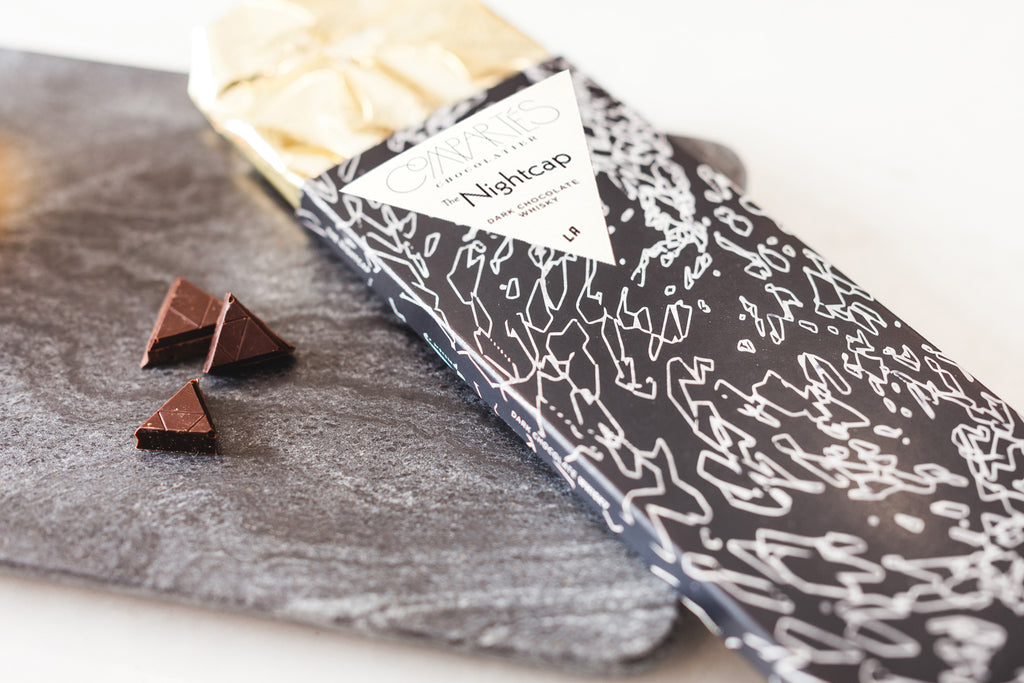 The Mixologist Gift Box
$120.00
$0.00
Shake up your next cocktail party with these splashy bar essentials in this amazing mini bar gift box. Perfect for fine-tuning your own bar set up or giving to a friend as a housewarming gift, to kick off any bachelor party or thank any groomsman for being by your side.
Gift comes with reuse-able, sustainable, rigid gift box (shown in photos).
BRAND THIS BOX?
Looking for personalized and branding packaging with a note card that shows off your company? You're only a click away! Reach out to place your order now. Minimums apply.
WHAT'S INSIDE
The Saturn Glass by Super Duper Studio is the original spill-resistant wine glass. Crafted from Swedish, lead-free crystal, the stemless Saturn Glass's contemporary design is blown and cut by master craftsmen in the Czech Republic giving it a quality that machines can't match and a personal touch that can only be imbued by hand. Includes one glass.
Class up any cocktail you serve with 4 brass Vinepair stirrers. 
Compartes
NIGHTCAP Chocolate bar infused with the finest whiskey. Deep dark chocolate lures you in closer, whiskey chocolate collides in this tempting delight. Taste just a little bit, ah you feel it now? The nightcap is pure whiskey dark chocolate madness. 
ⓥ Vegan ⓖ Gluten Free
Monoment
 creates amazing leather goods. This classy pair of coasters is h
andcrafted with special attention to details in soft and quality vegetable tanned leather. Includes 2 leather coasters.
Winner of the 2015 Denver Bartenders' Guild Old Fashioned Competition, Golden Bitters by Strongwater is a brilliant complexity of roots, spices, and herbs that makes your spirit shine whether neat, on ice, or in a mixed cocktail. With warmly spiced flavors of turmeric, sassafras, and cardamom you'll feel transported with just a few dashes of this specialty aromatic bitters.
ABOUT THE PRODUCT/VENDORS
Superduperstudio
is a design/manufacturing collaboration between Christopher Yamane and Matthew Johnson. They design glassware and lighting that embrace both art and function in California. SDS
 embraces the principals whereas 
design means more than just looking good: but is an object that brings pleasure and satisfaction to everyday life through a process of craft.
Compartés
is the nation's hippest and most trendsetting chocolate shop.

 

Founded in 1950 and recently reinvigorated by chocolate prodigy 
Jonathan Grahm
, Compartés
 gourmet chocolates 
are made from scratch by hand every day by a 
small team 
of chocolatiers and 
chocolate artists
, using fresh natural ingredients from local 
farmer's markets
, in their 
Los Angeles 
chocolate kitchens and shop.
Monoment

 
is a young and talented team of Mexican creatives, with different backgrounds. Their designs reflect their philosophy of simplicity, functionality and clean-cut elements. Their products not only meet every day needs but also stand out by the beauty of the material and special attention to detail.
Strongwater
 was born when a Chemist, Herbalist, and Mixologist met in the Rocky Mountains with a combined passion for herbal liqueurs and remedies
SHIPPING DETAILS
Box Size: 12.25x9x4.25
Order Processing: Please allow 2-3 days before shipment is sent out. Please allow enough time for packages to arrive on time for your special day.
Gift comes with reuse-able, sustainable, rigid gift box (shown in photos).