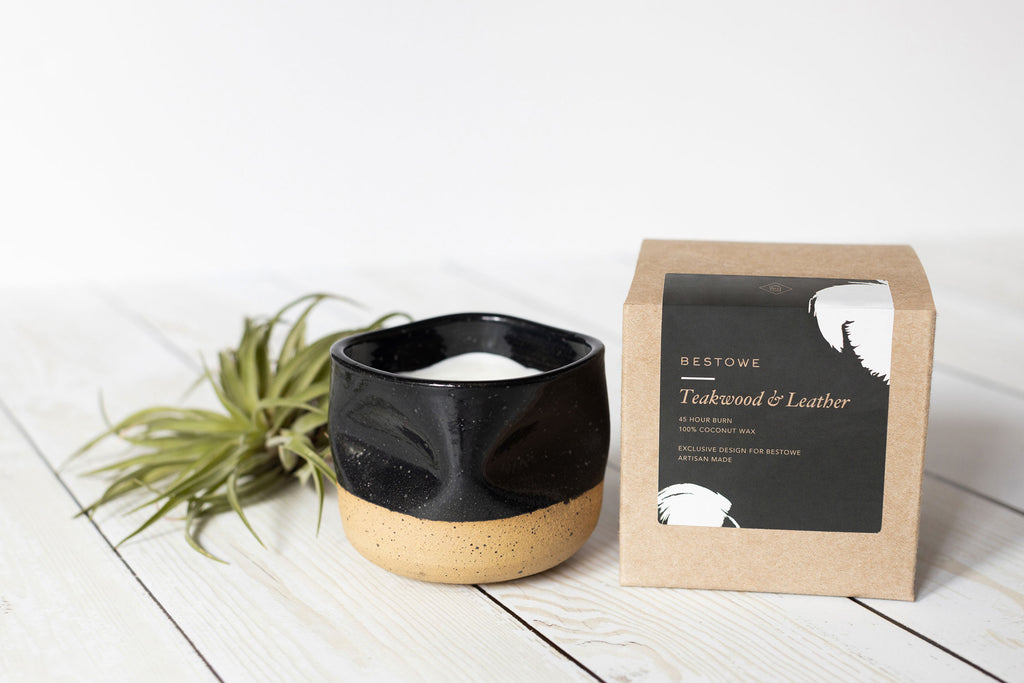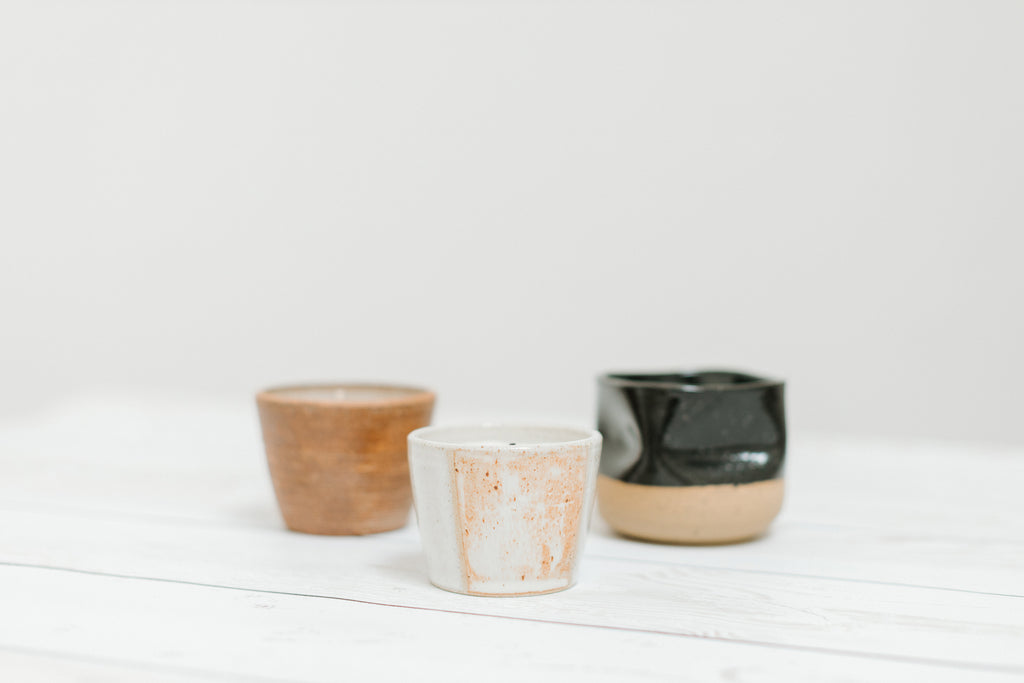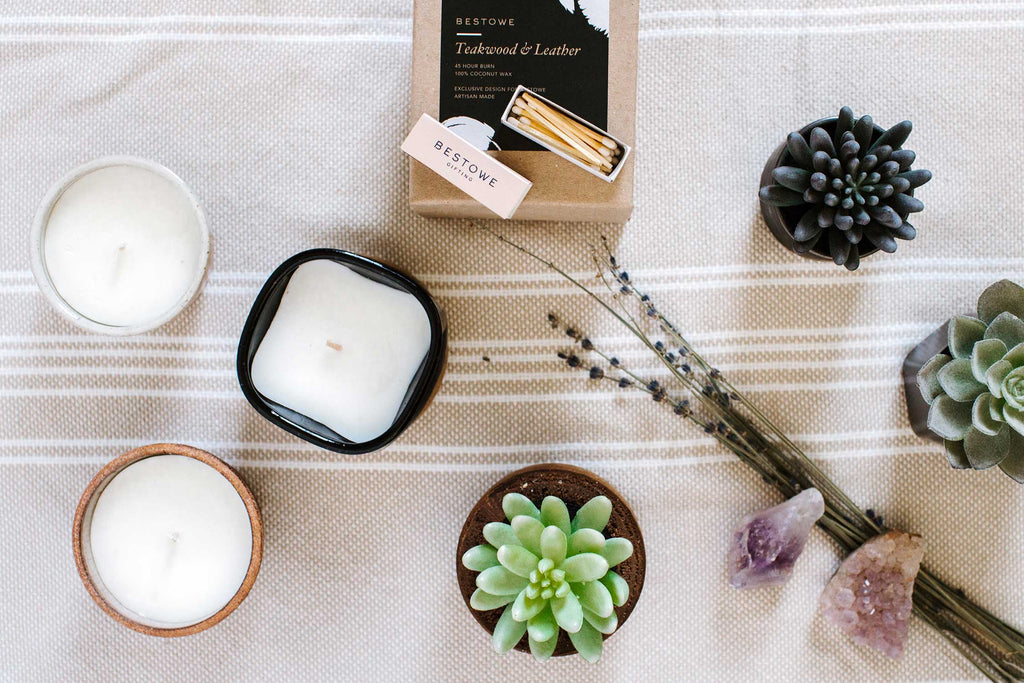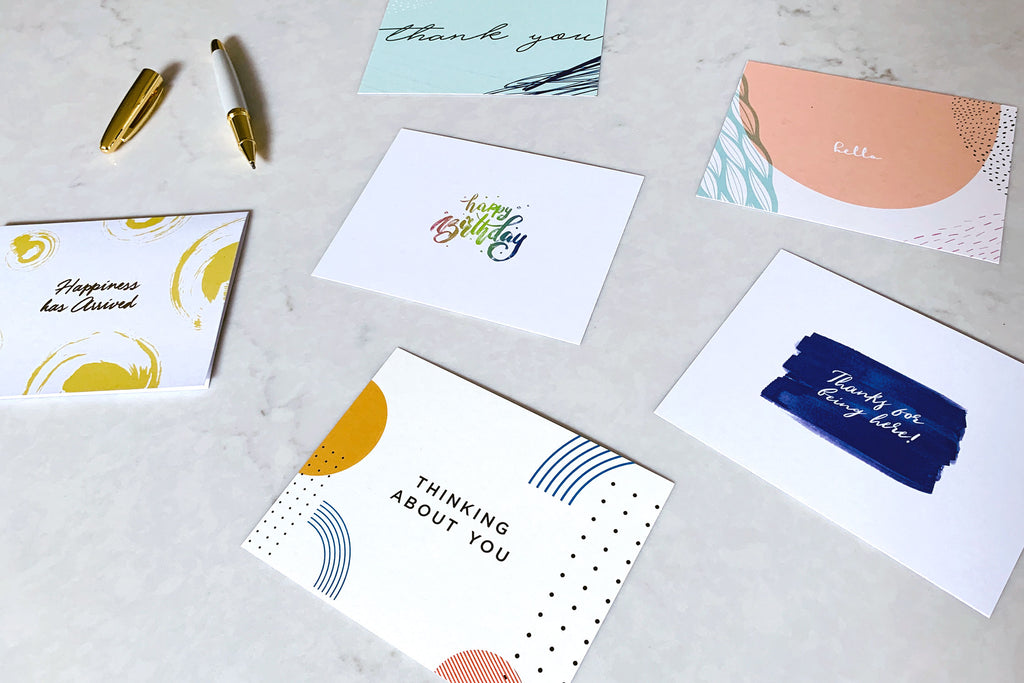 BESTOWE Thank You Candle
$45.00
$0.00
Our fantastic collaboration with Stcao Ceramics and Basik Candle Co. produced these amazing vessels/candles are bound to be the most unique thank you, or addition to your own house. Also, after the candle wears out, you can use the hand thrown vessel as a mug.
WHAT'S INSIDE
1 candle to an order // candle comes securely wrapped and ready to gift
ABOUT THE PRODUCT/VENDORS
StCao Ceramics is a small pottery studio based out of Seattle, WA. The team is made up of Stephanie Cao, Jacob Jones, and a pup named Ken. The main maker, Steph, makes handmade pieces that are wheel thrown or sometimes hand-built.  Having lived on both coasts, the pieces are inspired by water and Steph's home now in the Pacific Northwest.
Basik Candle Co. is a San Francisco-based producer of hand fragranced, hand poured and hand packaged coconut wax candles. Their combination of a coconut wax blend, skin-safe, phthalate-free fragrance oils and all-cotton wicks create a product that is eco-friendly, cleaner and safer to burn indoors, and also provides room-filling scent throw. 
SHIPPING DETAILS
Box Size: 4x4x4
Order Processing: Please allow 2-3 days before shipment is sent out.