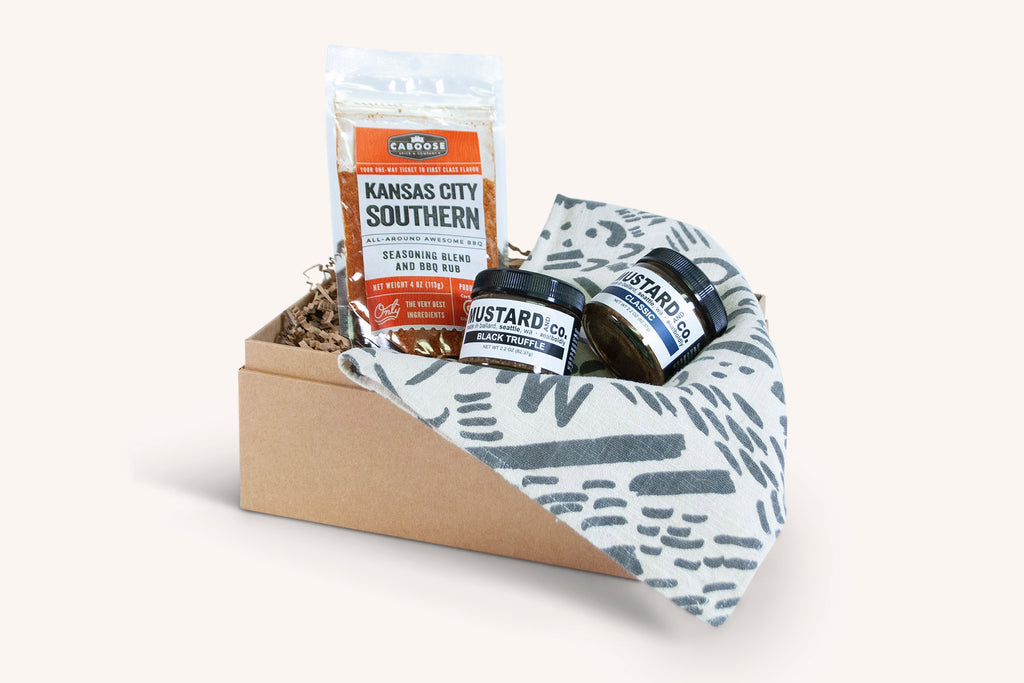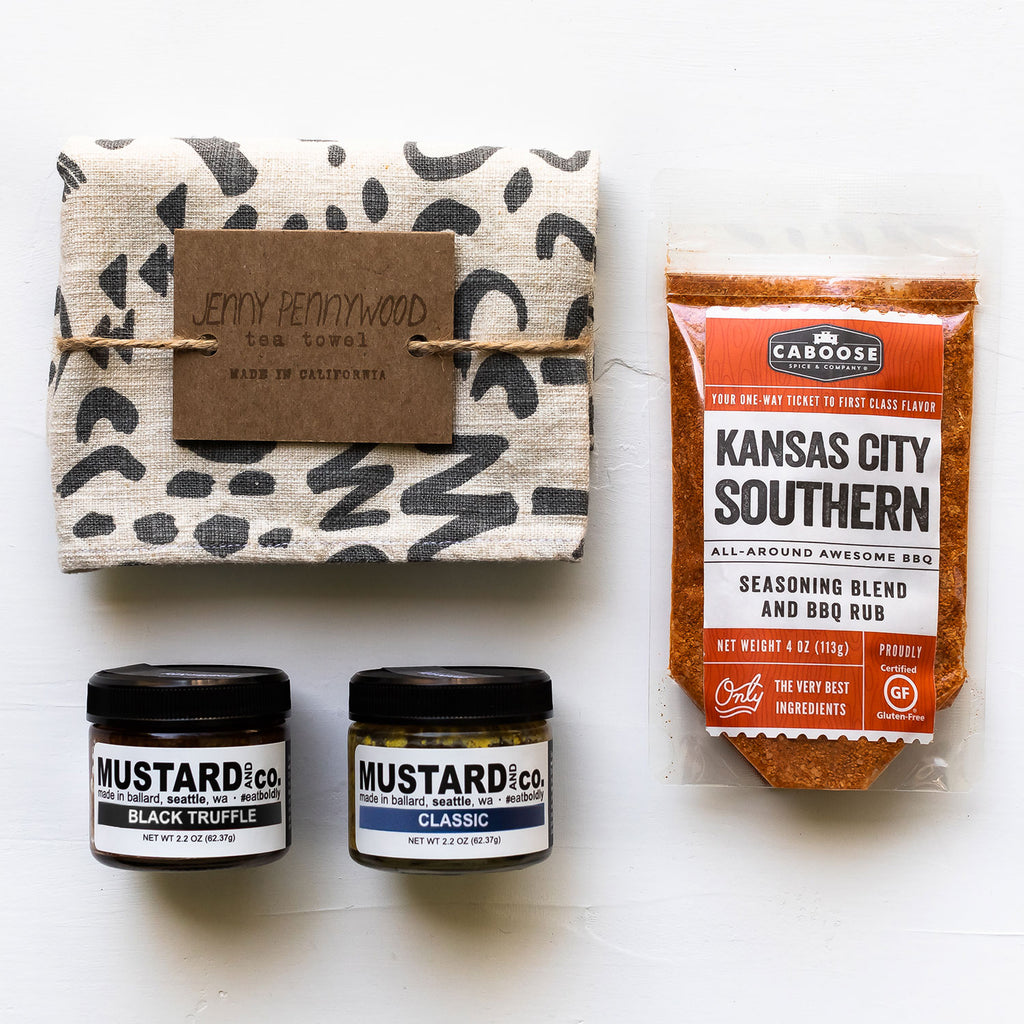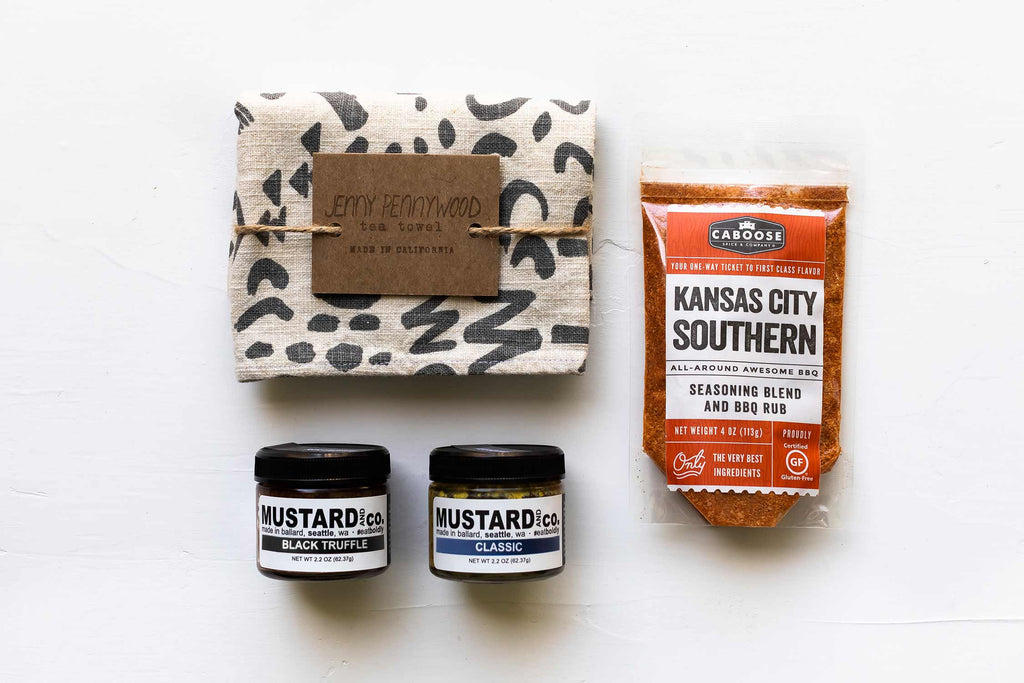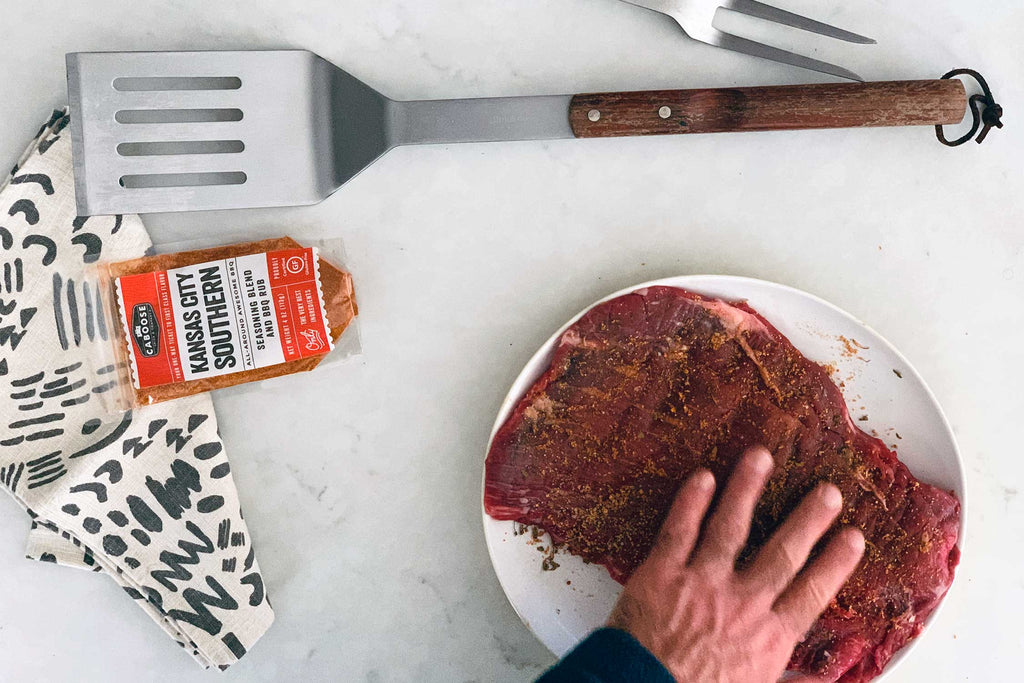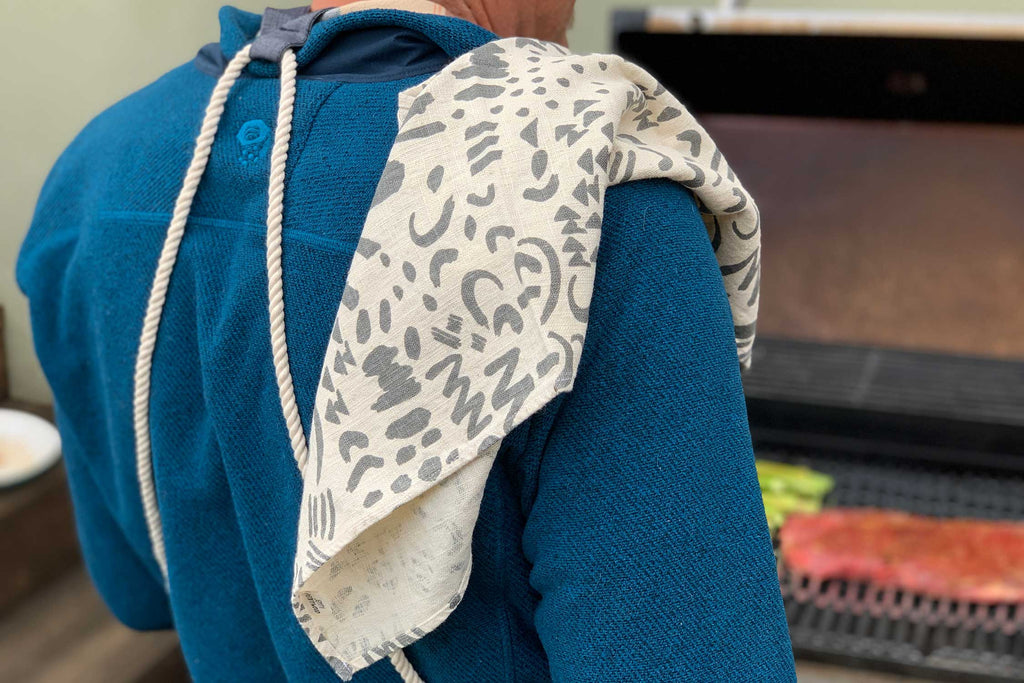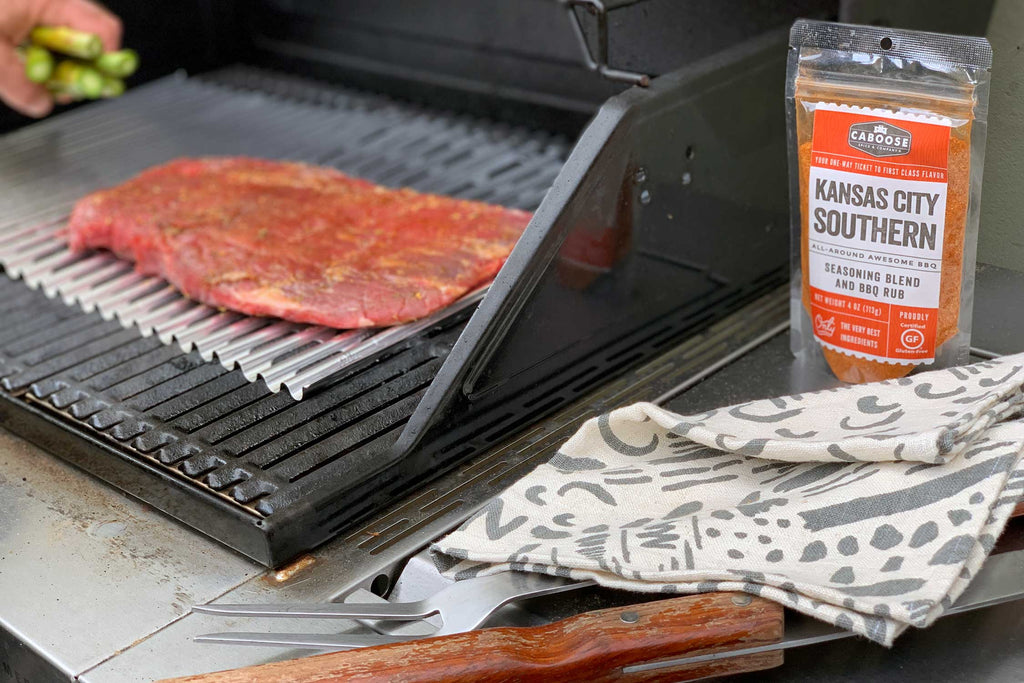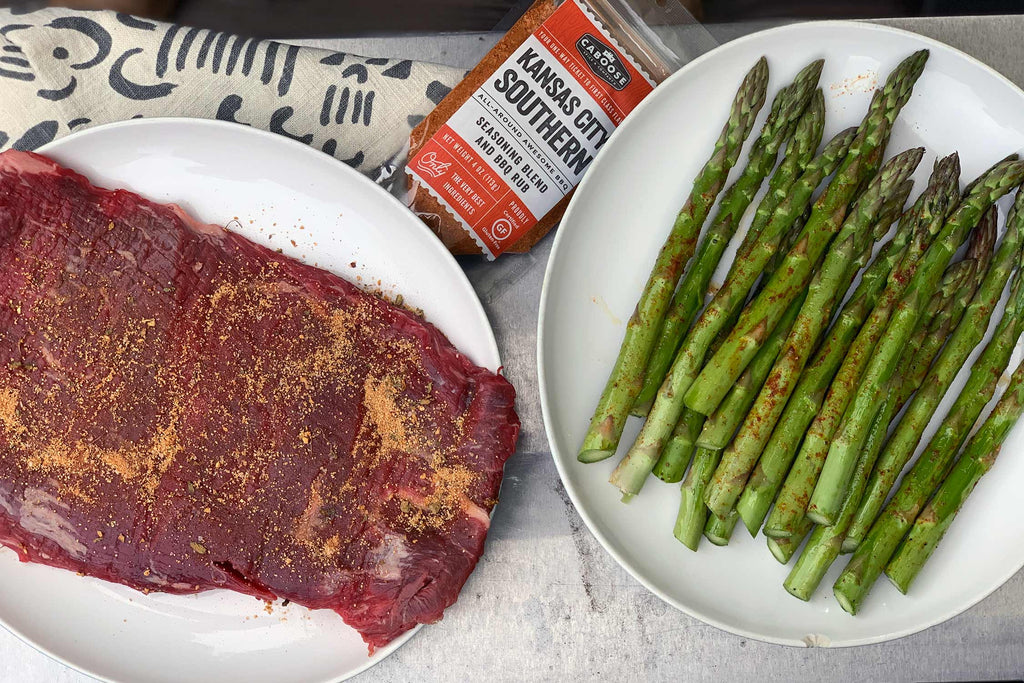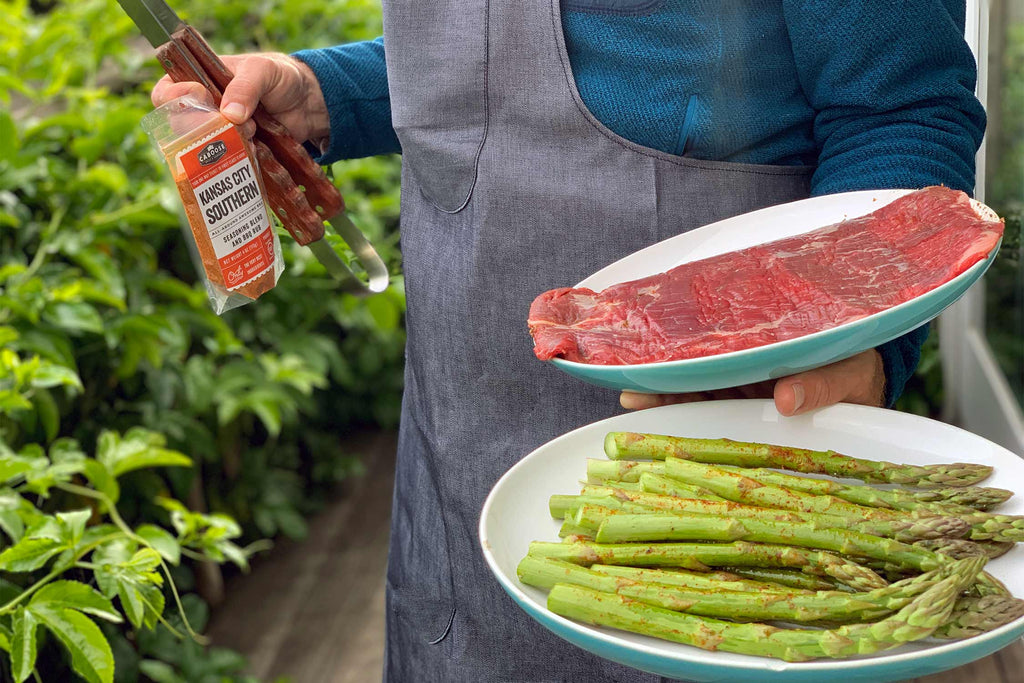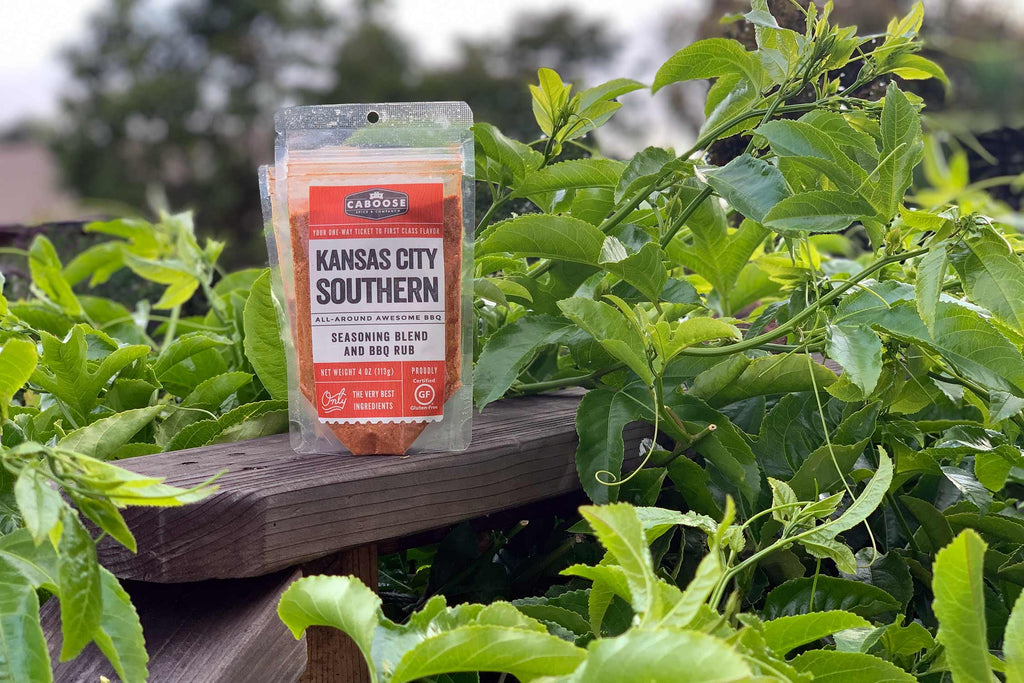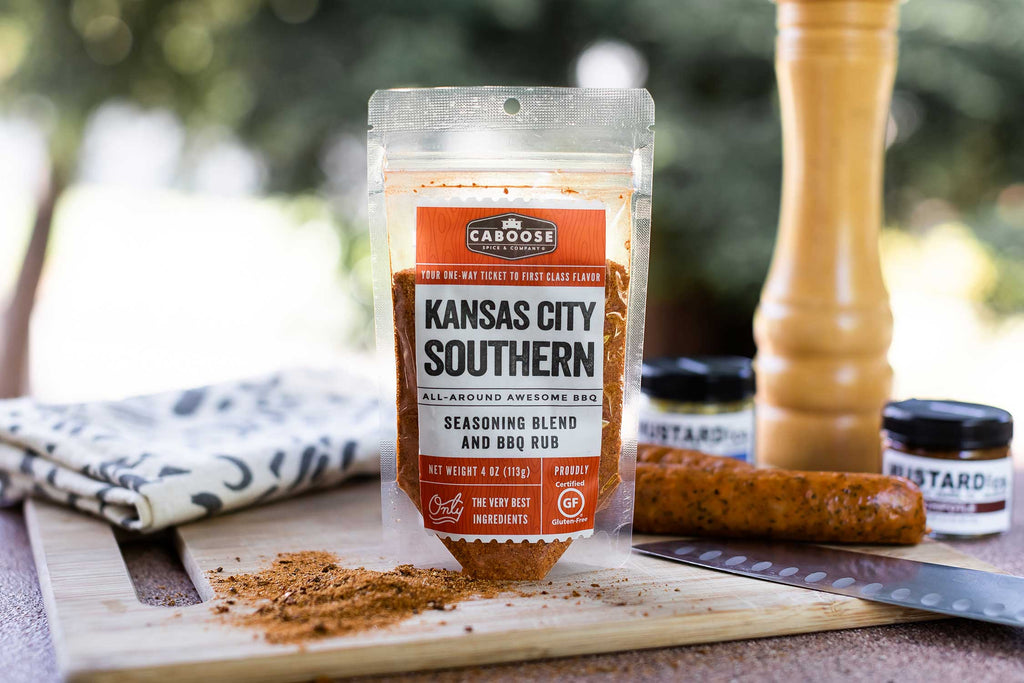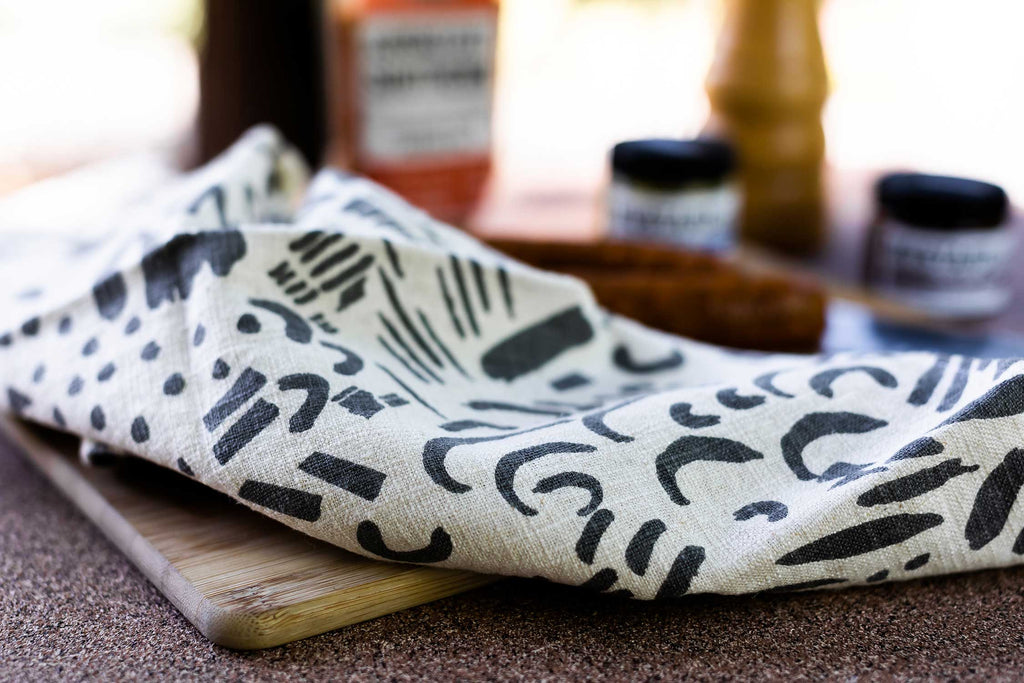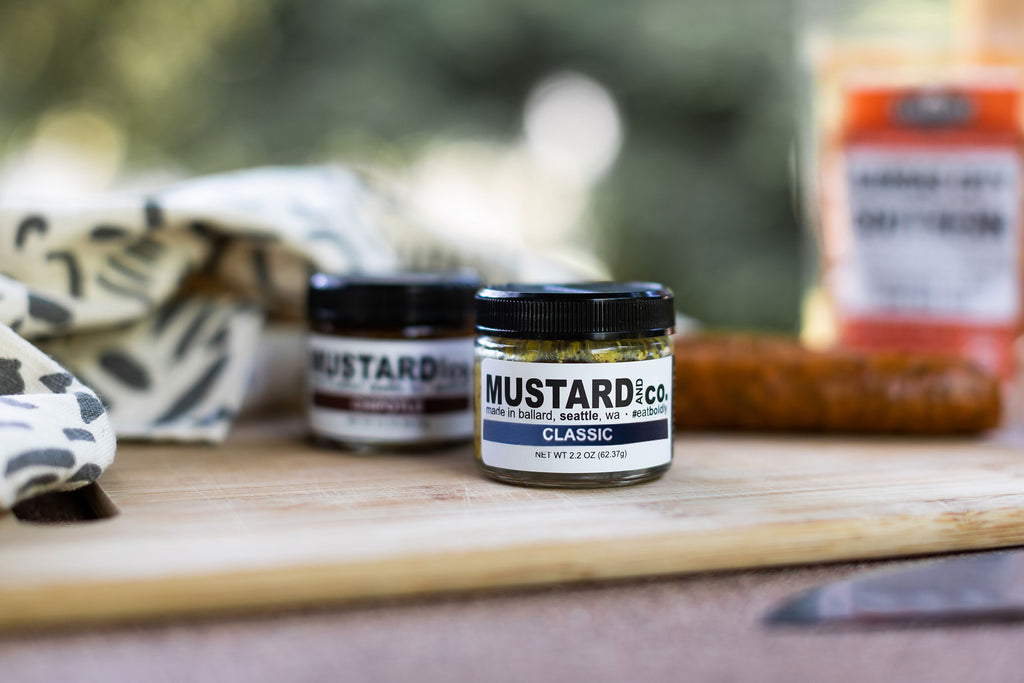 The Grill Master Gift Set
$75.00
$0.00
Get ready to turn up the heat at your next backyard bar-b-que and leave your mark with a hostess gift that'll have everyone talking. Our gift box is the perfect recipe for making grilling look effortless and impressing any grill master. With an array of cooking pantry items that pack a punch, you'll add a little spice to their menu and bring a dash of class to their kitchen cabinet. This gift box is suitable for anyone who loves a good grill, whether it's your dad, brother, mom or the grilling guru of the neighborhood!
Kitchen Towel: Fantastic linen/rayon blend tea towel, screen printed with waterbased inks that will stand the test of time.Pre-washed. Size: 17" x 25" 
Kansas City Southern from Caboose Spice & Company will be your go-to seasoning for all things grilling & BBQ. Notes of cumin, smoked paprika, and brown sugar combine to create an earthy, smoky flavor profile. It's delicious on pork, poultry, beef, tex-mex, salads, and vegetables.
Enjoy two mustards from Mustard and Co. including a classic brown style mustard with just 5 ingredients. Use as it as your favorite brown mustard on sandwiches and grilled brats, but don't forget its place in barbecued ribs or a simple salad dressing. The second is a T
ruffle mustard with the kick of the mustard seed on the tail end is a perfect combination when used in deviled eggs topped with pickled mushrooms.
BRAND THIS BOX?
Looking for personalized and branding packaging with a note card that shows off your company? You're only a click away! Reach out to place your order now. Minimums apply.
WHAT'S INSIDE
Jenny Pennywood
is a fine artist, Jen Garrido's alter art ego. Currently, Jenny Pennywood is a home textile line focused on creating small batch, locally made, everyday products. All fabric is screen-printed in water-based inks and sewn in San Francisco, CA.
Greg and Stacie Humpherys started Caboose Spice & Company in 2014 after delighting friends and neighbors with gifts of their homemade seasonings. They leveraged Stacie's background in design and engineering with Greg's culinary talents to create a whimsical, down-to-earth collection of well-rounded seasoning blends to use all year round. Each blend is a nod to culinary traditions around the US and the globe. Their blends are made up only of ingredients you can pronounce: no MSG, no preservatives, artificial colors, or fillers. They're all about relaxed, good-times around the table and also enjoy spending time at their cabin with their two pups, digging in the garden, and enjoying the beauty of the Rocky Mountains of Idaho and Montana.
Mustard and Co. took shape in 2013 on the basis that food is best enjoyed in the company of bold condiments. After months in the kitchen tweaking his original recipe, and minor injuries, Justin Hoffman teamed up with Bryan Mitchiner to provide high-quality, minimally processed mustard to the masses. The condiment world will never be the same. Mustard and Co. emphasize quality local ingredients, and traditional techniques that preserve the mustard seed's inherent, horseradish-like spiciness.
ABOUT THE PRODUCT/VENDORS
Grilling Gift Box Size: 12x8.25x4.25
Order Processing: Please allow 2-3 days before shipment is sent out. Please allow enough time for packages to arrive on time for your special day.
SHIPPING DETAILS