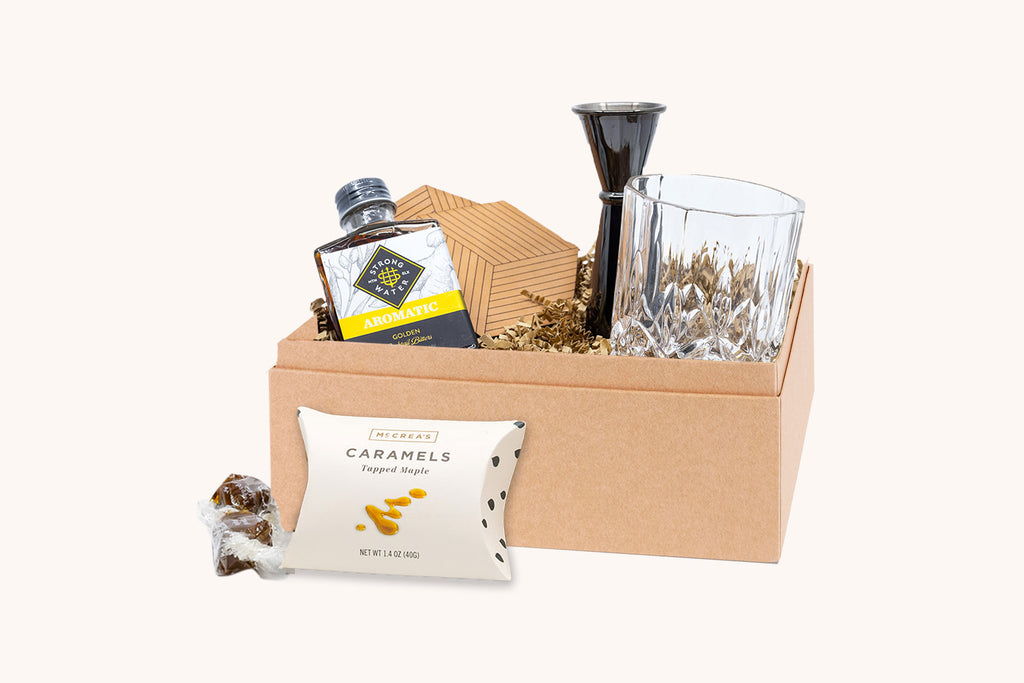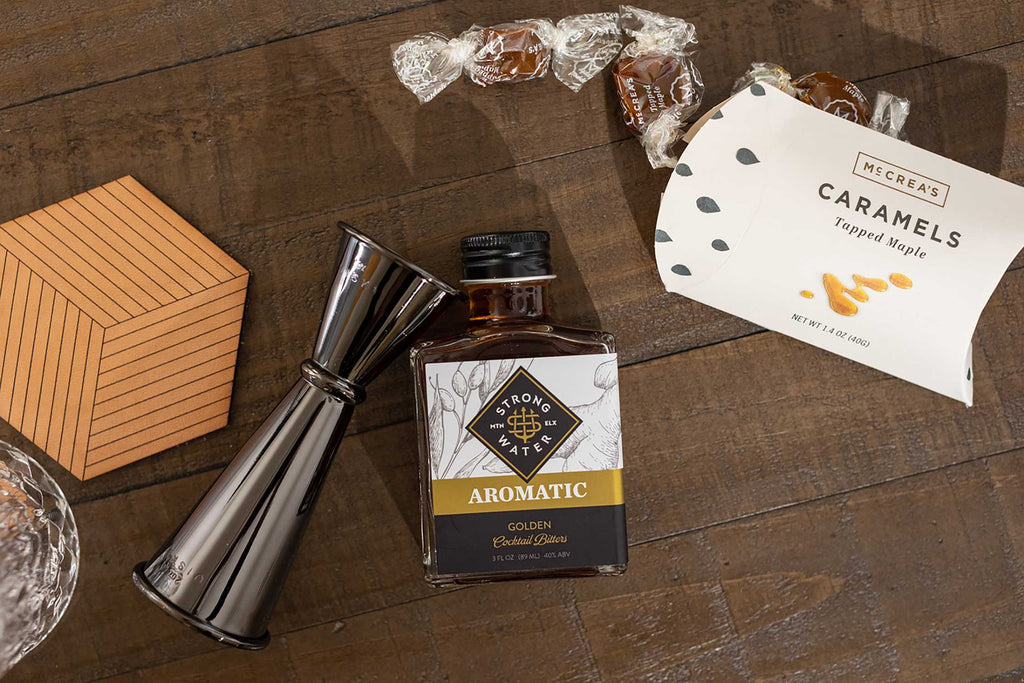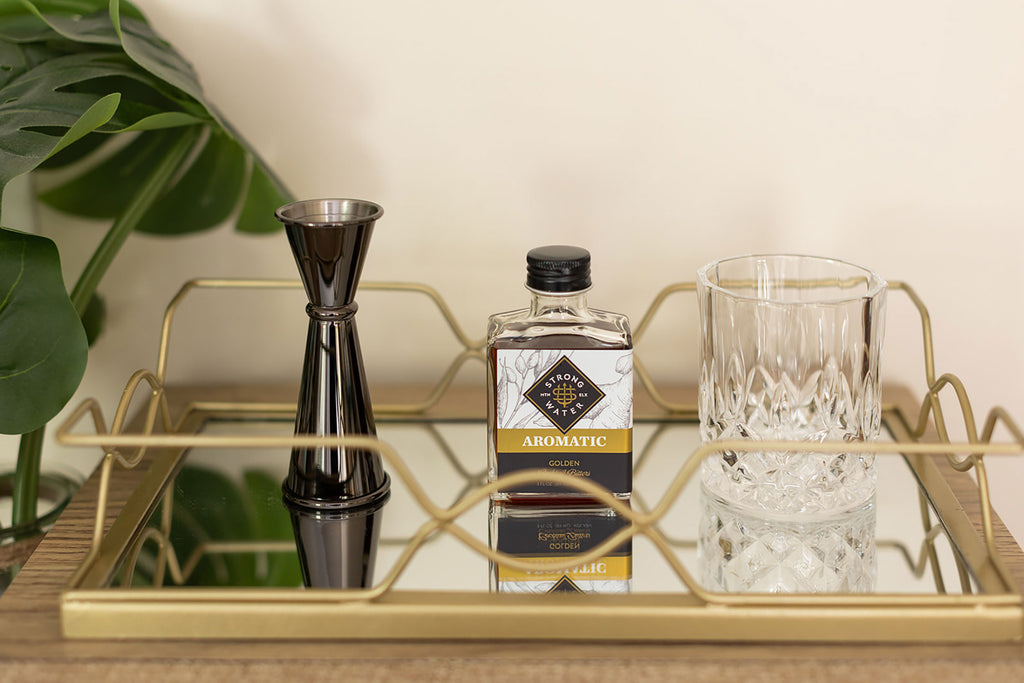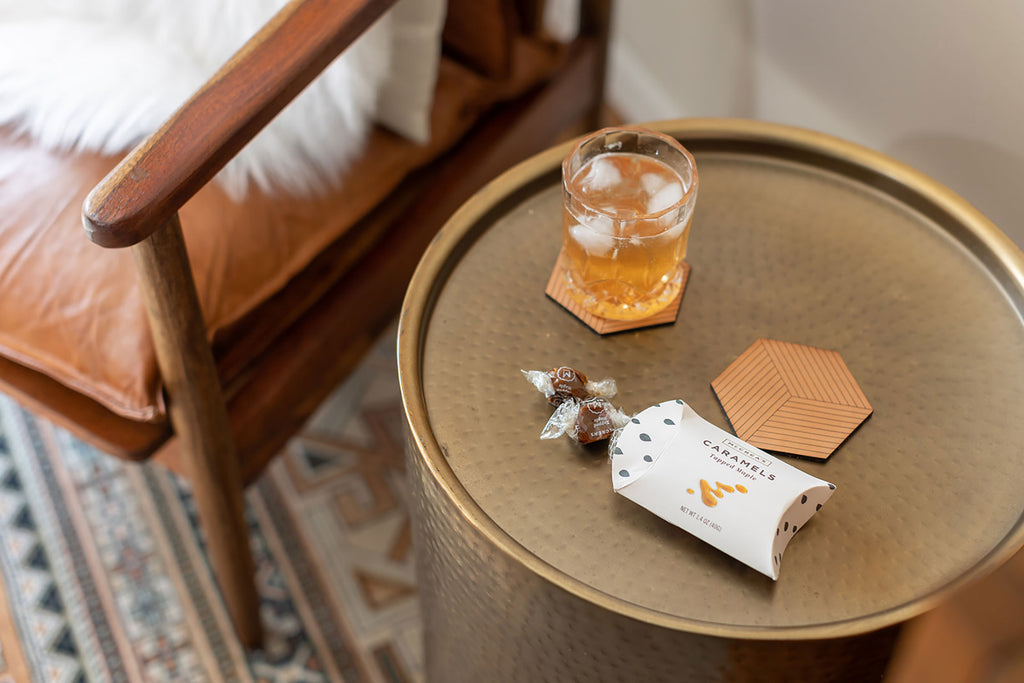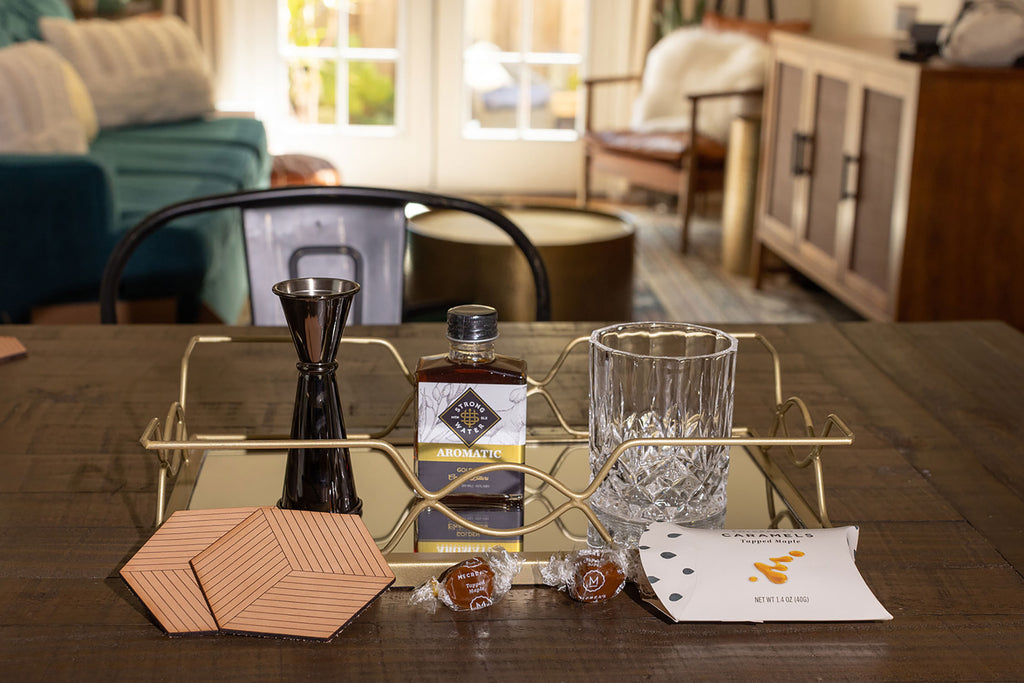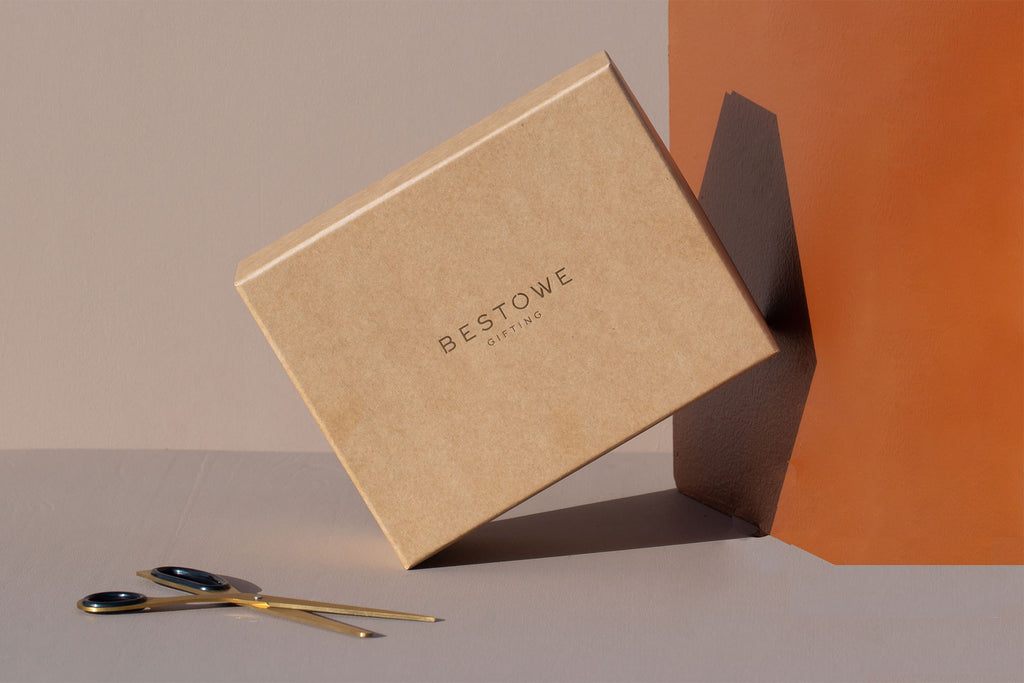 Mini Cocktail Kit
$95.00
$0.00
Shake up your next cocktail party with these splashy bar essentials placed in this wonderful gift box. Perfect for fine-tuning your own bar set up or giving to a friend as a housewarming gift, to kick off any bachelor party or for a client thank you and appreciation gift.
Gift comes with reuse-able, sustainable, rigid gift box (shown in photos).
WANT THIS GIFT BOX BRANDED?
Looking for personalized and branding packaging with a note card that shows off your company? You're only a click away! Reach out to place your order now. Minimums apply.
WHAT'S INSIDE
Drink in style with these iconic rocks glasses from Viski. With a classic silhouette, heavy base, and cut-crystal details, this crystal whiskey tumbler set is designed for sipping your best Scotch. Includes 1 glass tumbler.
Bless Handcrafted Goods is responsible for these amazing leather coasters. Unique in their classy shape and not just printed, but pressed, this set of coasters is handcrafted with special attention to details in soft and quality vegetable-tanned leather. Includes 2 leather coasters.
Winner of the 2015 Denver Bartenders' Guild Old Fashioned Competition, Golden Bitters by Strongwater is a brilliant complexity of roots, spices, and herbs that makes your spirit shine whether neat, on ice, or in a mixed cocktail. With warmly spiced flavors of turmeric, sassafras, and cardamom you'll feel transported with just a few dashes of this specialty aromatic bitters.
Black Lava Sea Salt Caramels
 are something you'll dream about long after that first taste. They'll take you straight to paradise. With rich, creamy caramel and crystals of Hawaiian black sea salt, it's something you've never tasted before. 
Includes one black cocktail Jigger.
ABOUT THE PRODUCT/VENDORS
Viski 
is a passion project of home mixologists that happen to know a thing or two about product development. Back in 2012, they
were looking to stock our home bars with quality glassware and mixology tools. But they
found that most of the products available were either too basic or favored fashion while forgoing function. This sparked
an idea - to make refined, functional bar tools and glassware for home mixology enthusiasts like us.
Bless Handcrafted Goods
 is a Portland-based leather goods shop. Their product is inspired by the simple and logical way of the Native American culture.
Strongwater
 was born when a Chemist, Herbalist, and Mixologist met in the Rocky Mountains with a combined passion for herbal liqueurs and remedies.
McCrea's Candies
 was born from an idea of just one man, Jason. He is a man possessed by the single, simple idea to make the best caramel in the world—nothing less. On any given day any one of them might be running the place, but one thing is certain: Everyone at McCrea's is dedicated to the same things as 
Jason
—honesty, integrity, and making the best caramel in the world.
SHIPPING DETAILS
Box Size: 12.25x9x4.25
Order Processing:
Please allow 2-3 days before shipment is sent out. Please allow enough time for packages to arrive on time for your special day.
Gift comes with reuse-able, sustainable, rigid gift box (shown in photos).