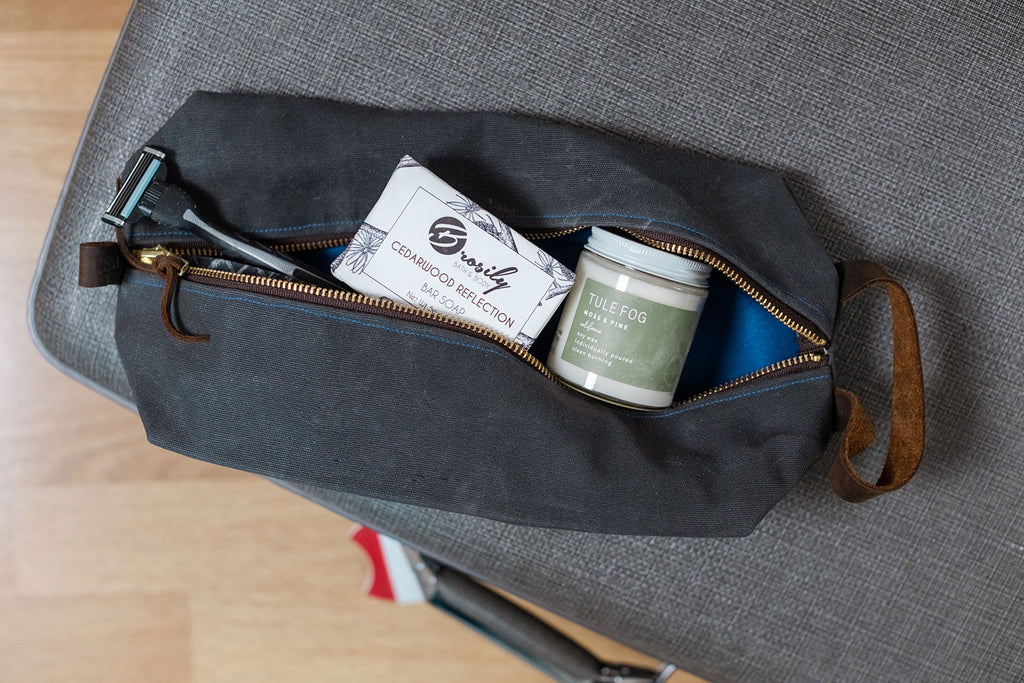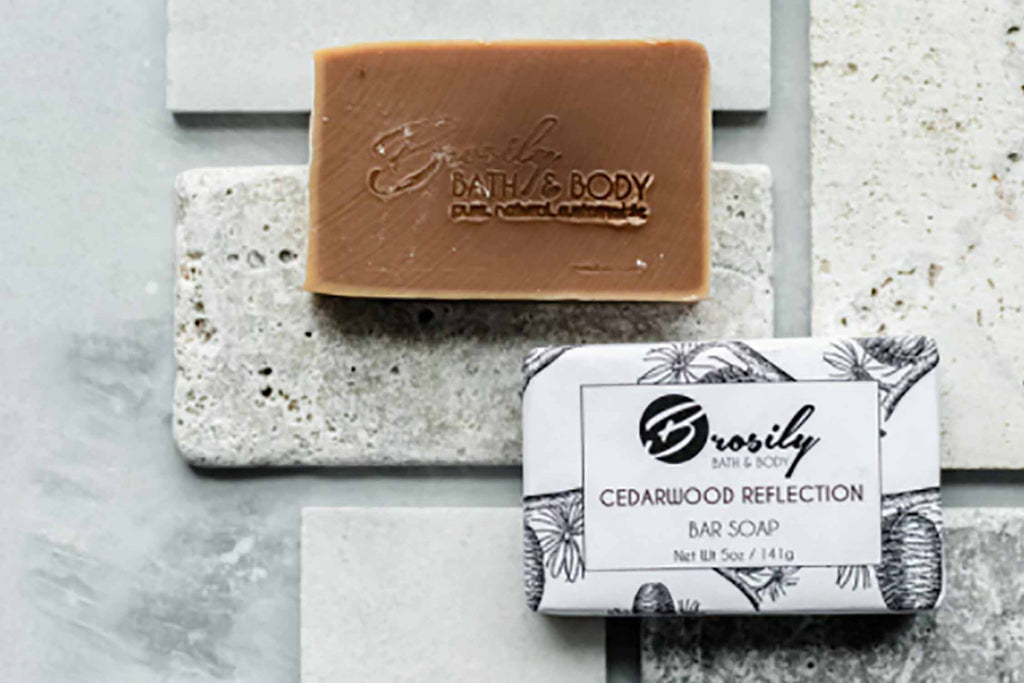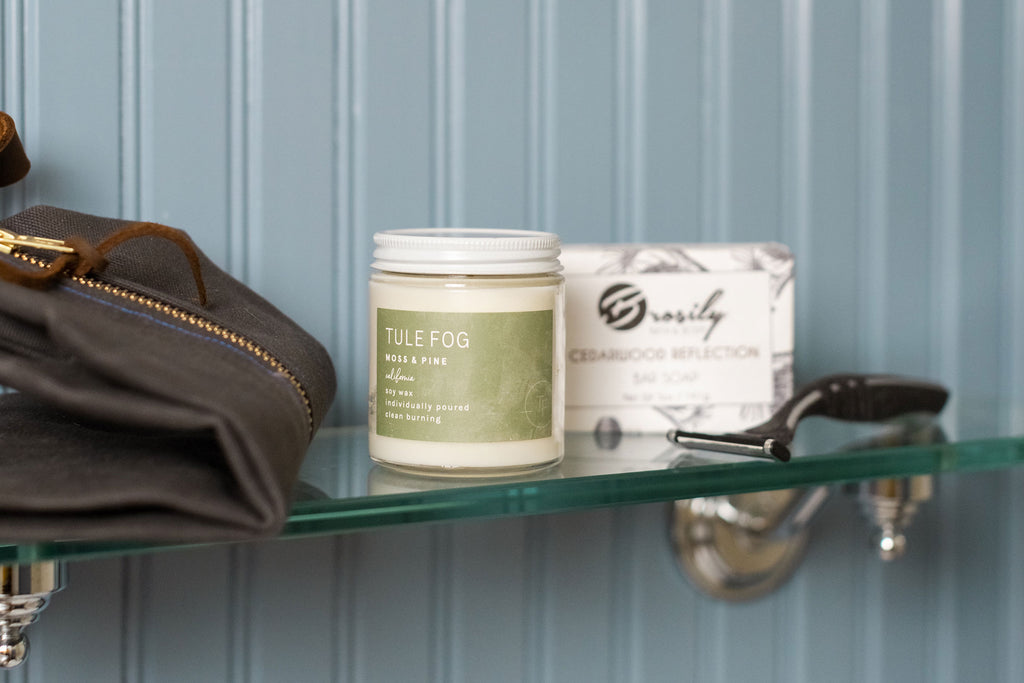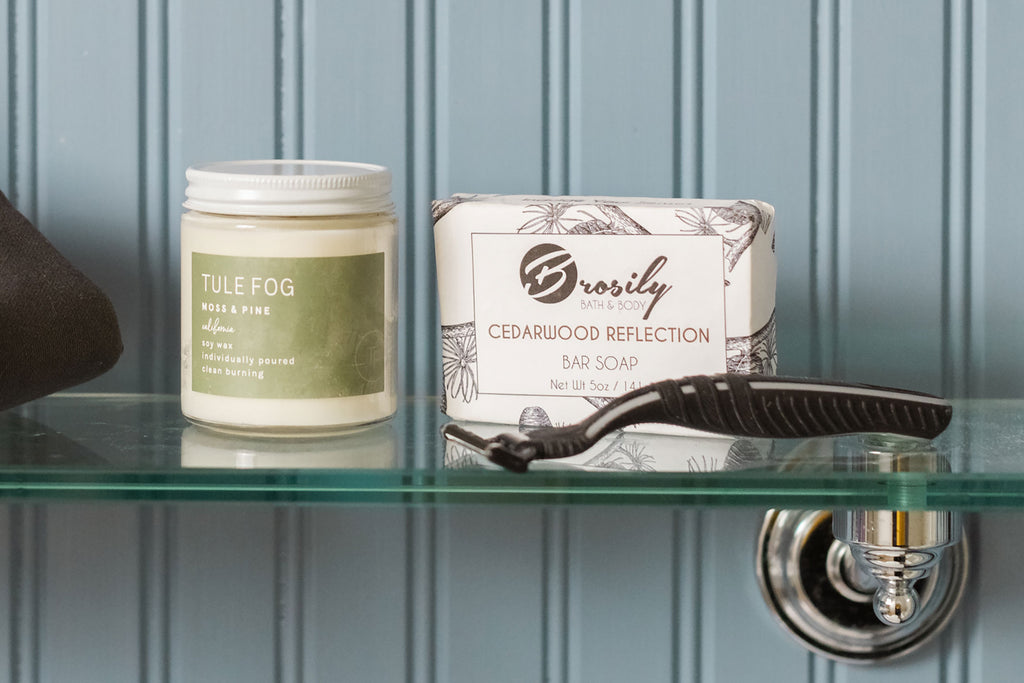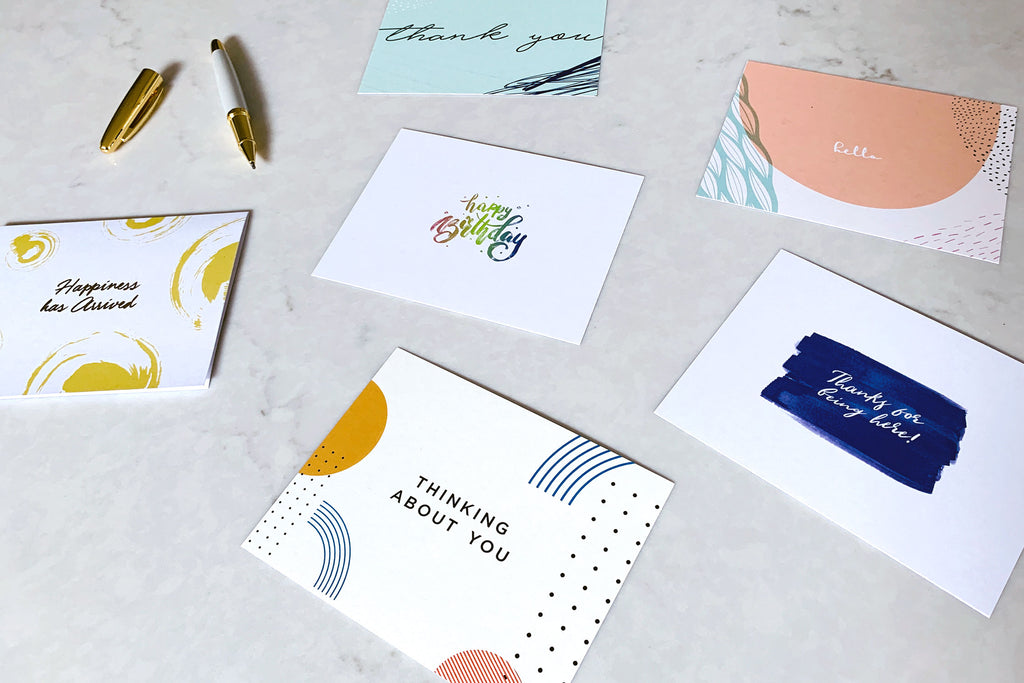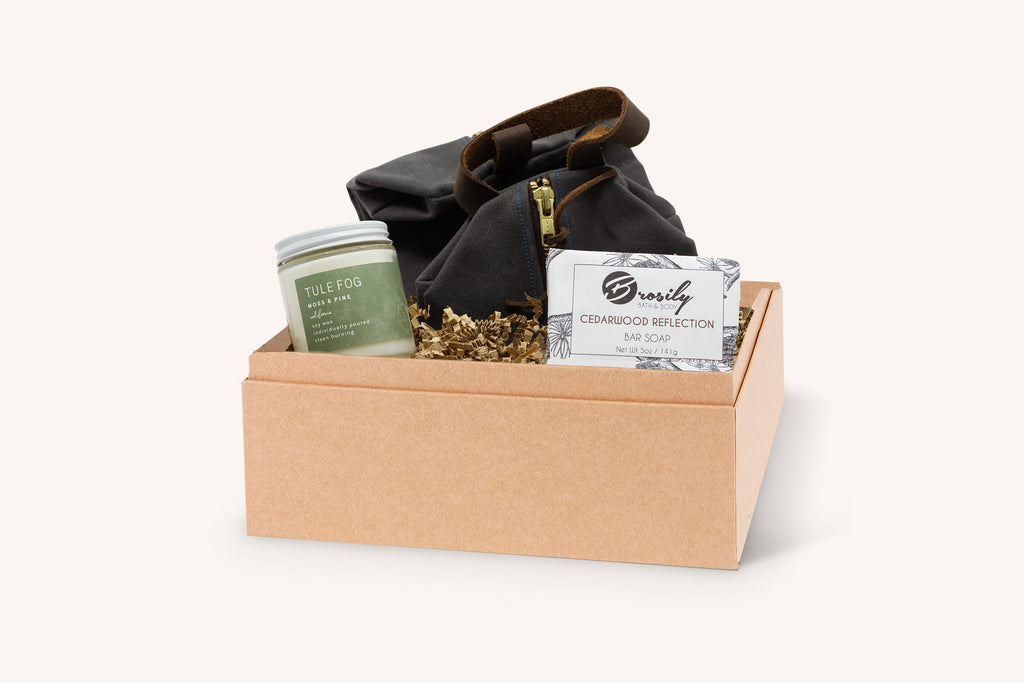 Travel Kit Gift Box
$100.00
$0.00
Traveling for a weekend getaway, a business trip, or for a long vacation requires proper tools and the place to store them! This canvas Dopp kit, Cedarwood soap bar, and Tule Fog candle provide the essentials for a trip away from home, with extra space to spare for travel supplies.
Gift comes with reuse-able, sustainable, rigid gift box (shown in photos).
BRAND THIS BOX?
Looking for personalized and branding packaging with a note card that shows off your company? You're only a click away! Reach out to place your order now. Minimums apply.
WHAT'S INSIDE
Travel kit/Dopp kit is perfect for your vacation or a quick weekend getaway. Beeswaxed canvas on the outside and a lined plastic coating on the inside make this bag waterproof. Complete with leather handle and trimmings. Can be cleaned with a mild soap, hand-washed, and hang dried. Size is 11' X 6.5' X 4.5'
Cedarwood Reflection Soap: This woodsy blend of cedarwood and lavender is both comforting and warming. Loved by both men and women, Cedarwood Reflection is also great for nature lovers at heart. Handmade with luxurious mango butter to soften and moisturize the skin. Use daily.
This Moss + Pine candle from Tule Fog is intermingling scents of firewood, warm spices, pine, and musk. Inspired by the vibrant forests of Lake Tahoe, Moss + Pine invokes the earthiness of the forest remerging as the snow melts in spring. It is perfect for a special spot in your home that could use a bit of rejuvenation.

ABOUT THE PRODUCT/VENDORS
OldSoulBags was birthed in 2011 during a time of financial hardship. Inspired to create useful products out of discarded ones, Oldsoulbags came to fruition. Every single product is created and made in the US by one woman. Brenda Guisande, with an incredibly supportive husband by her side, is the mother of 4 amazing children. Her vision and goals for OSB are to grow to be able to offer continual new and useful products. OSB products are built to last with.
Brosily Bath and Body focus on making safe non-toxic products that support your skin without harming your health so you can pamper your skin with peace of mind and live a happy healthy lifestyle. Brosily was formed to provide a safe alternative to toxic-laden skincare products. Now you can pamper yourself with peace of mind.
Tule Fog (tu:li:) offers a line of individually poured, clean-burning, soy wax candles, and non-toxic diffusers. With a simple, coastal aesthetic, our brand compliments any shelf and will be sure to delight your clients. They are dedicated to offering best-in-class customer service and quality goods you can trust. 
SHIPPING DETAILS
Box Size: 12.25x9x4.25
Order Processing: Please allow 2-3 days before shipment is sent out. Please allow enough time for packages to arrive on time for your special day.
Gift comes with reuse-able, sustainable, rigid gift box (shown in photos).