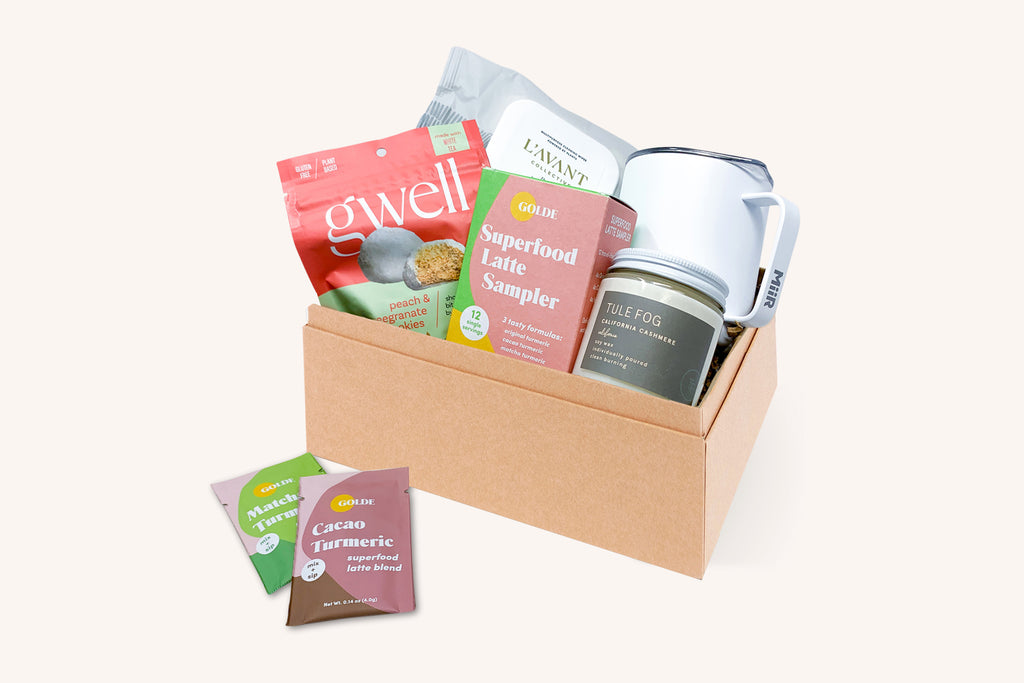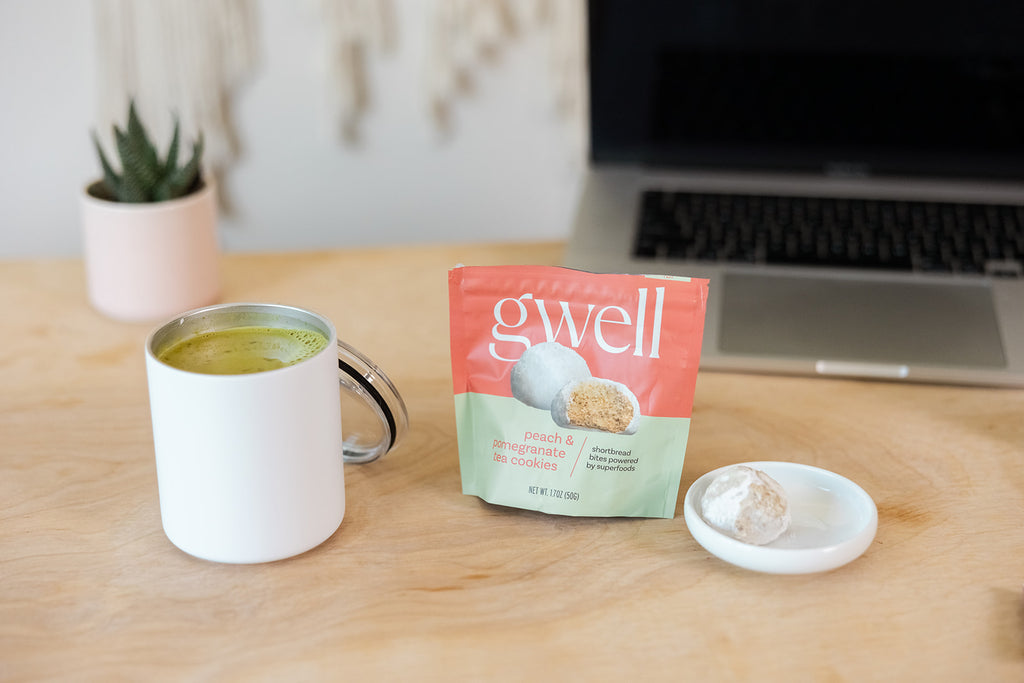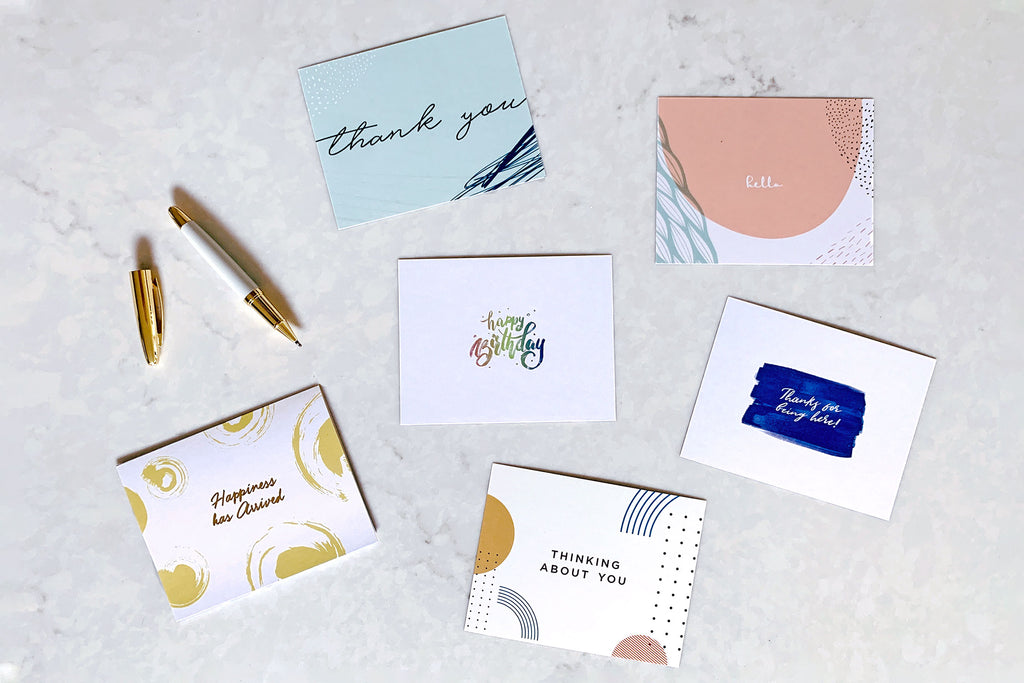 Work Wellness
$110.00
$0.00
Whether at home, at work, or on the go, keeping your sanity and self-care top of mind is the best thing to maintain balance in your life. Get a kick start on wellness with this wonderfully packed gift box set filled with wellness goodness.
Gift comes with reuse-able, sustainable, rigid gift box (shown in photos).
Contact us for large volume, custom orders right

 

here.
BRAND THIS BOX?
Looking for personalized and branding packaging with a note card that shows off your company? You're only a click away! Reach out to place your order now. Minimums apply.
WHAT'S INSIDE
In a throwback to the old enamel camp cup of past generations, the Miir Camp Cup takes on beauty, durability, and functionality in one fell swoop, making it loveable for all the right reasons (and impossible to own too many). Its Press-Fit Lid prevents splashes, and the accompanying handle can be gripped by hand and clipped to your pack when empty for versatility.

Glow, debloat and energize with travel-friendly sachets of 3 flavors of superfood lattes from Golde. Contains 12 sachets total. It's pretty, it's pink and it's powerful!
Tule Fog is a black-artisan owned business that produces amazing candles made with soy wax and produced right in here in the USA. Enjoy their new scent, California Cashmere that will lift your sails and warm your heart with its natural balance of sunshine and grace. 3.5 oz
Light and tangy Gwell protein bites bring a bit of wellness into your life. Pineapple pairs with coconut to simulate all of your pina colada vibes without the alcohol. Ingredients: Cashew Butter*, Unsweetened Dried Pineapple*, Dates*, Unsweetened Coconut Flakes*, Pumpkin Seeds*, Lemon Extract*, Himalayan Sea Salt, Organic*Made with Organic Ingredients | Plant-based | Gluten Free | Soy Free | Dairy Free Each pack is 50g.
Cleaning lovers rejoice! Cleaning surfaces and high-touch areas are finally socially acceptable—and never more important while out and about. Powered by plants to tackle your everyday messes, these biodegradable wipes (made by  L'AVANT Collective) are uniquely formulated using the most powerful plant-based ingredients to wipe away everyday messes and clean high-touch surfaces. 
ABOUT THE PRODUCT/VENDORS
Miir makes premium stainless steel vessels for coffee, beer, wine and food, all of which rely on three things at their core: water, earth, and the relationship people have with both. They sit at the nexus of these three critical elements by setting aside a portion of revenue to fund projects focused on clean water, a healthy environment, and strong communities like Charity Water.
Golde is a Brooklyn-born health and beauty brand powered by superfoods. They make everything from superfood latte blends to face masks made with real mango and papaya. Co-founder Trinity Mouzon Wofford teamed up with high school sweetheart (now fiancé!) Issey Kobori to launch Golde in 2017 with the mission of bringing good vibes to the wellness industry. Golde's products are always natural, easy and (most importantly) fun!
Tule Fog wholesale is a great way to bring clean home fragrance to your boutique! Named after Northern California fog, Tule Fog (tu:li:) offers a line of individually poured, clean-burning, soy wax candles, and non-toxic diffusers. With a simple, coastal aesthetic, our brand compliments any shelf and will be sure to delight your clients. We are dedicated to offering best-in-class customer service and quality goods you can trust. We look forward to working with you soon!  
Gwell is a plant-based wellness brand that incorporates functional foods into everyday sweet & savory snacks. In Welsh, 'gwell' means better and at Gwell our goal is to help you to live better and eat well. Since its inception, Gwell has partnered with local organizations to expand access to wellness education and contributed to organizations that support improving equitable access to food. Their mission as a business is to improve food equity, starting with our annual commitment for 2020 of donating 2500 meals to children in need. 
L'AVANT Collective was born out of the near constant demand for cleaning up after our kids and pets but wanting the products we used to be non-toxic, highly effective, and conveniently located. L'AVANT Collective merges home design and style with the ultimate efficacy to deliver an unforgettable, non-toxic, eco-luxe experience. Now your cleaning products can be as beautiful as you and your home.
SHIPPING DETAILS
Box Size: 10x8x4
Order Processing: Please allow 2-3 days before shipment is sent out. Please allow enough time for packages to arrive on time for your special day.
Gift comes with reuse-able, sustainable, rigid gift box (shown in photos).