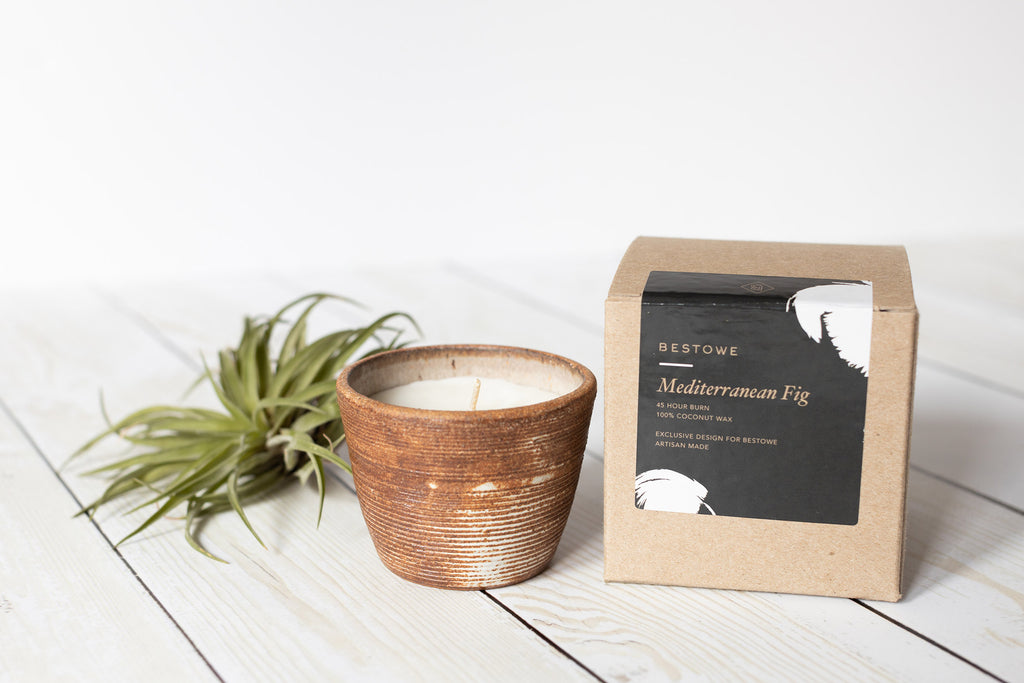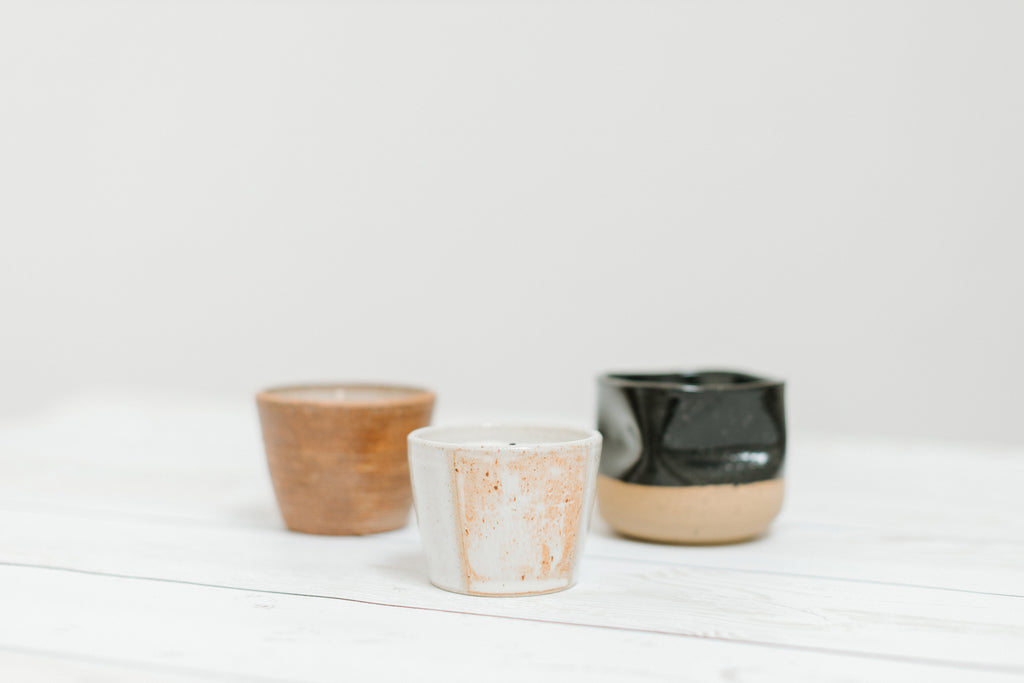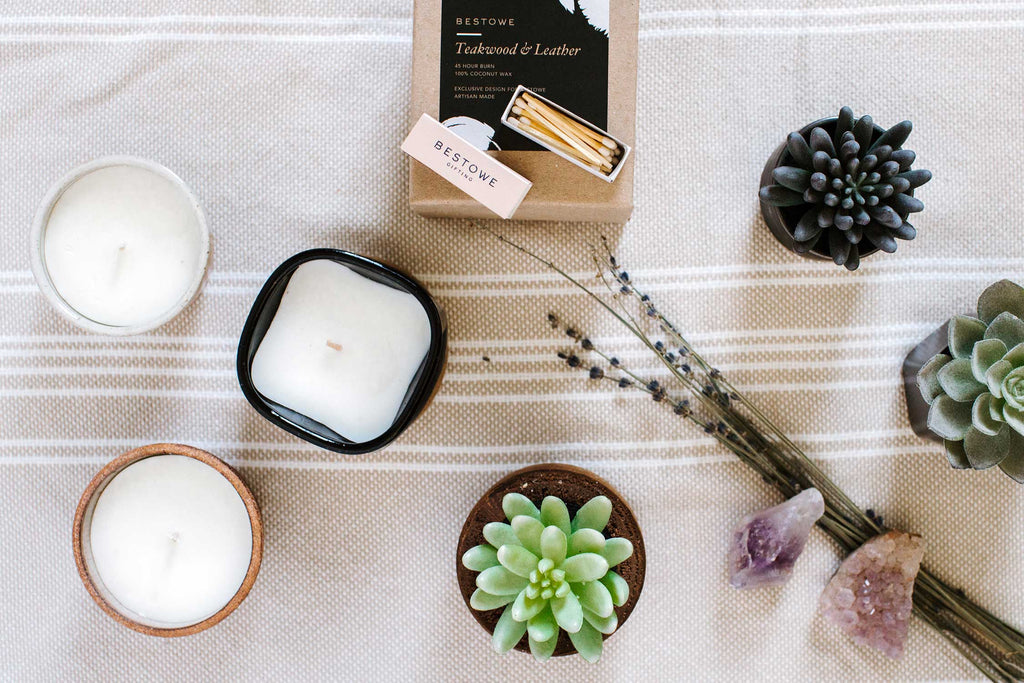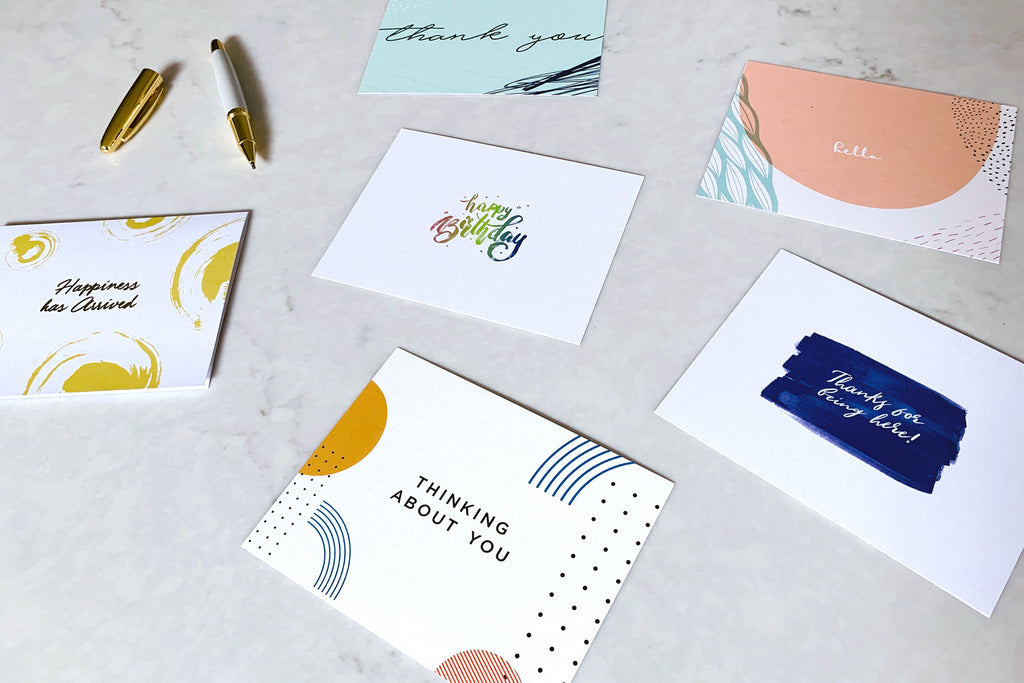 BESTOWE Thank You Candle
$45.00
$0.00
We had an exclusive collaboration with MMClay Ceramics and Basik Candle Co. that leads to producing these beautiful vessels/candles are bound to be the most amazing present or addition to your own beautiful house. After the candle wears out, you can use the hand thrown vessel as a mug. 
WHAT'S INSIDE
1 candle to an order // candle comes securely wrapped and ready to gift
ABOUT THE PRODUCT/VENDORS
MMclay is a handmade tableware business run by ceramic artist and designer, Mary Mar Keenan, in her Hayes Valley studio in San Francisco. Mary Mar's pottery is used throughout many popular restaurants, and as a result, has become highly desirable tableware throughout private home collections as well.
Basik Candle Co. is a San Francisco-based producer of hand fragranced, hand poured and hand packaged coconut wax candles. Their combination of a coconut wax blend, skin-safe, phthalate-free fragrance oils and all-cotton wicks create a product that is eco-friendly, cleaner and safer to burn indoors, and also provides room-filling scent throw. 
SHIPPING DETAILS
Box Size: 4x4x4
Order Processing: Please allow 2-3 days before shipment is sent out.