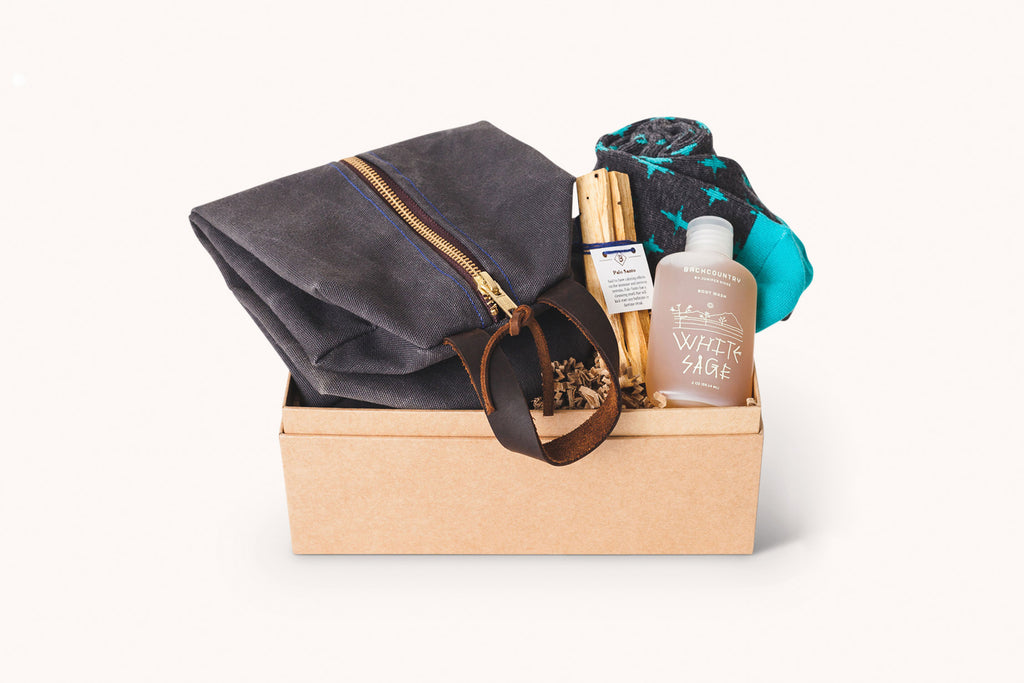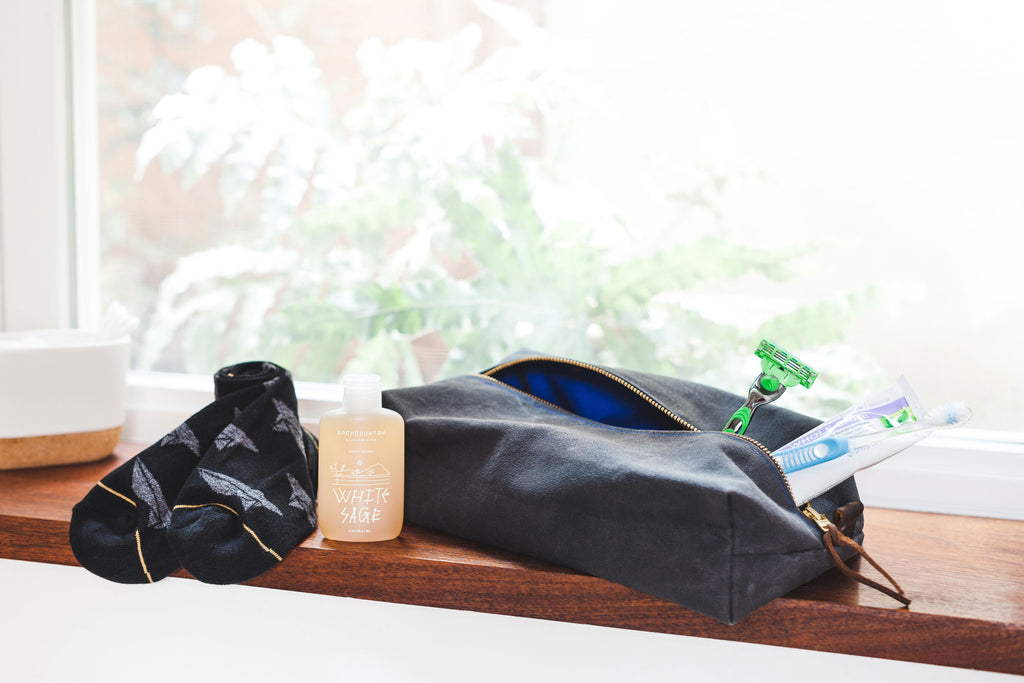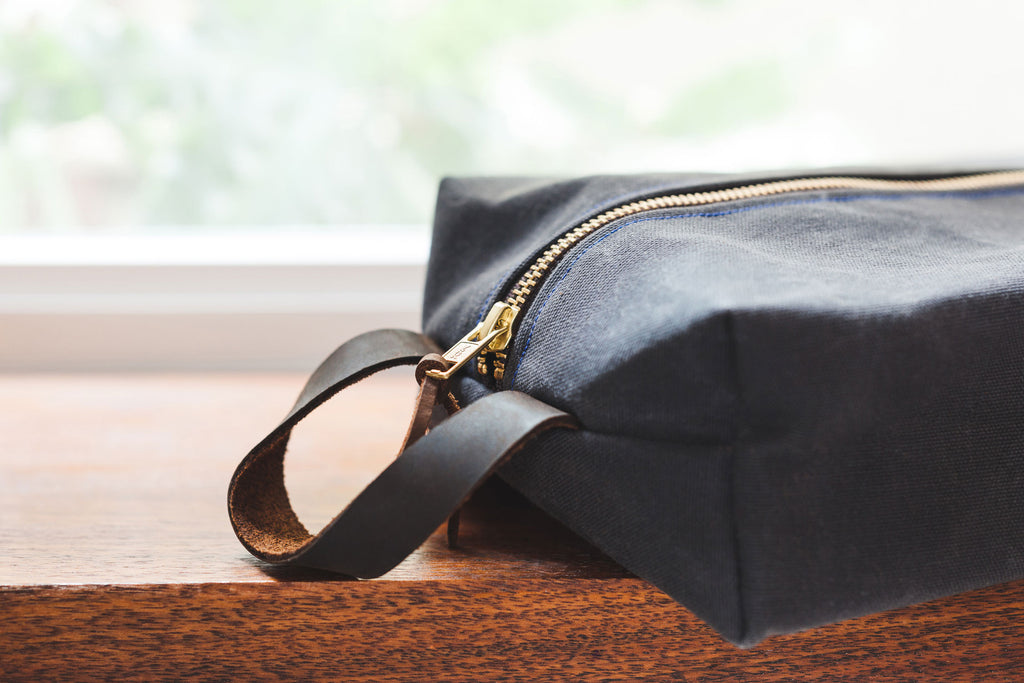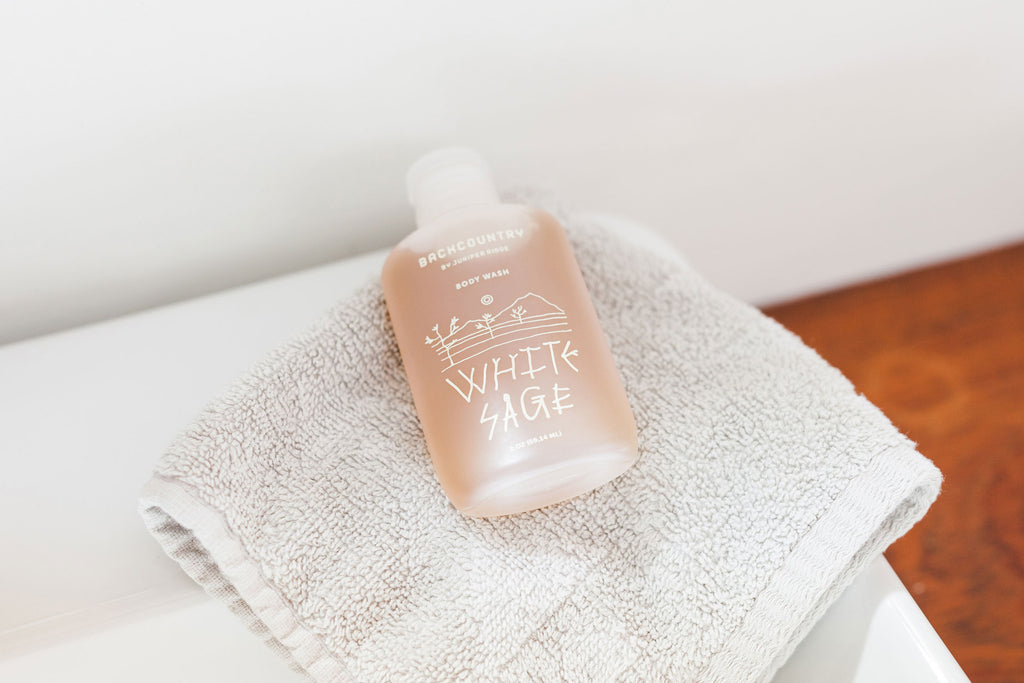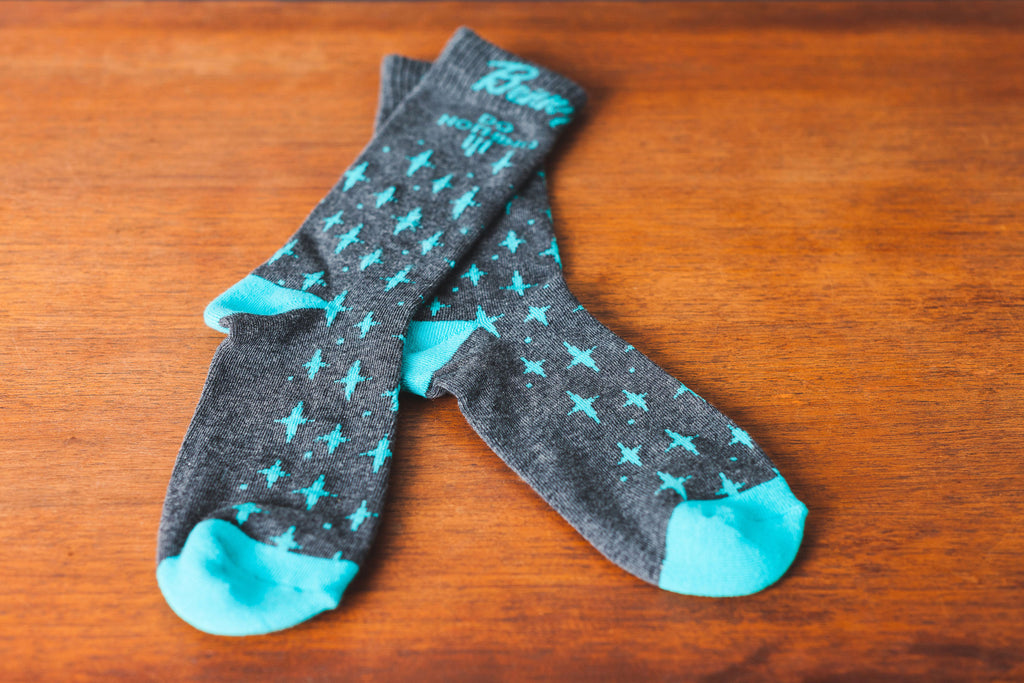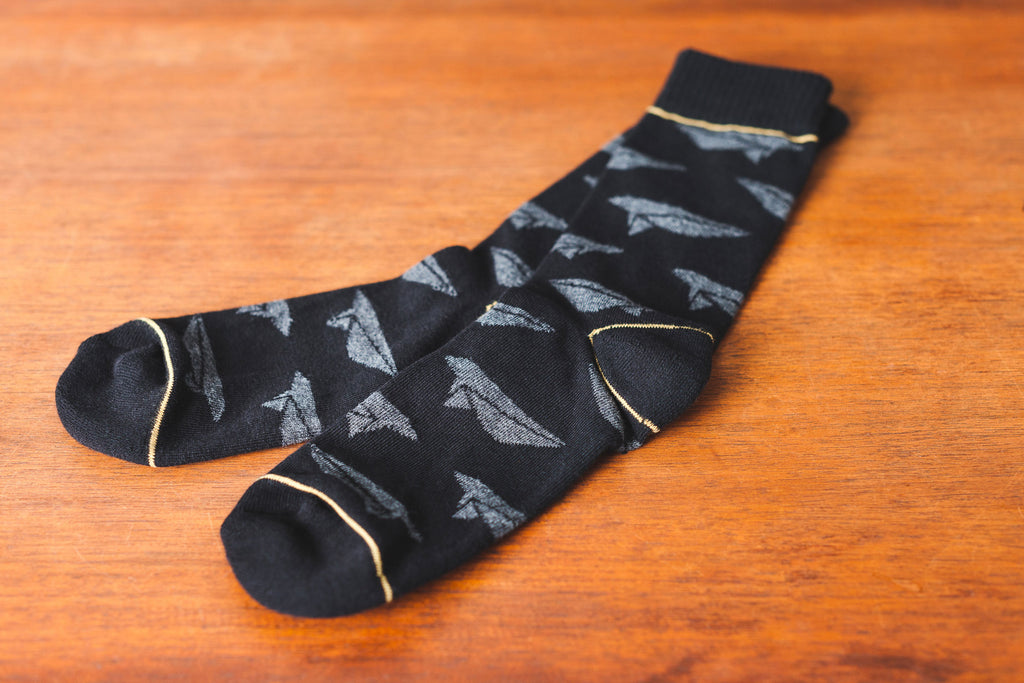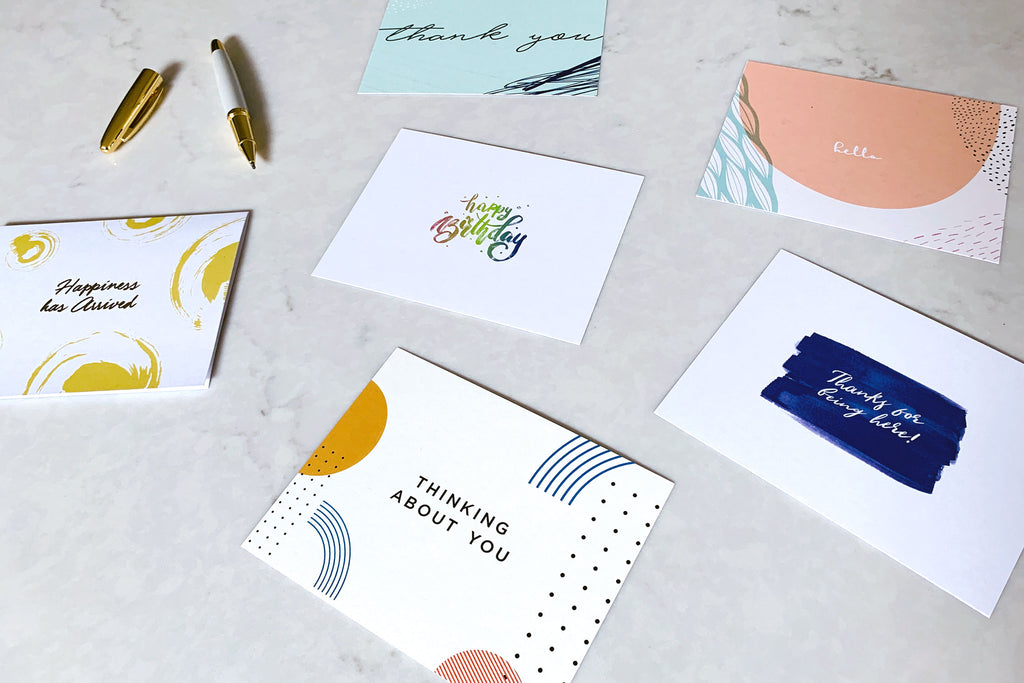 Freshen Up Toiletry Set
$90.00
$0.00
Hit the road with this travel bag and gift set with Benny Gold socks. For the man who is notoriously hard to buy for, the Freshen Up box combines charming necessities that will invigorate his morning routine. Included within: a sturdy canvas travel bag, refreshing body wash, and cool socks.
WHAT'S INSIDE
Gift comes with reuse-able, sustainable, rigid gift box (shown in photos).
Travel kit perfect for your vacation or a quick weekend getaway. Beeswaxed canvas on the outside and a lined plastic coating on the inside makes this bag waterproof. Complete with leather handle and trimmings. Can be cleaned with a mild soap, hand washed, and hang dried. Size is 11' X 6.5' X 4.5'
White Sage Body Soap Single note fragrance in a concentrated castile soap. The white sage is harvested in the California Mojave of the Desert Southwest.
Paper Plane Socks or Cocktail Socks. Made in California. 100% cotton.
ABOUT THE PRODUCT/VENDORS
OldSoulBags was birthed in 2011 during a time of financial hardship. Inspired to create useful products out of discarded ones, Oldsoulbags came to fruition. Every single product is created and made in the US by one woman. 
Brenda Guisande, with an incredibly supportive husband by her side, is the mother of 4 amazing children. Her vision and goals for OSB are to grow to be able to offer continual new and useful products. OSB products are built to last with.
Juniper Ridge formulates Wilderness Perfume by distilling and extracting fragrance from wildflowers, plants, bark, moss, mushrooms, and tree trimmings that they harvest on the trail. All of their products are named for the wild places they come from and smell as if you've traveled there yourself. Their company is built on the simple idea that nothing smells better than the forest and that the only way to bring this beauty home is to first strap on your boots and go there.
Benny Gold is a San Francisco based streetwear brand and boutique. It started with a simple sticker of a glider posted around town: inspired by the old mantra Stay Gold. It's a reminder that the ideas and experiences we hold dear are the real gold inside each of us. Staying gold is what shapes us, what preserves our sense of self, and what keeps us young. When it came time for Benny to establish his own brand, he stayed true to that concept. It's how Benny Gold came to be, and it's the foundation of his brand.
SHIPPING DETAILS
Box Size: 12.25x9x4.25
Order Processing: Please allow 2-3 days before shipment is sent out. Please allow enough time for packages to arrive on time for your special day.
Gift comes with reuse-able, sustainable, rigid gift box (shown in photos).