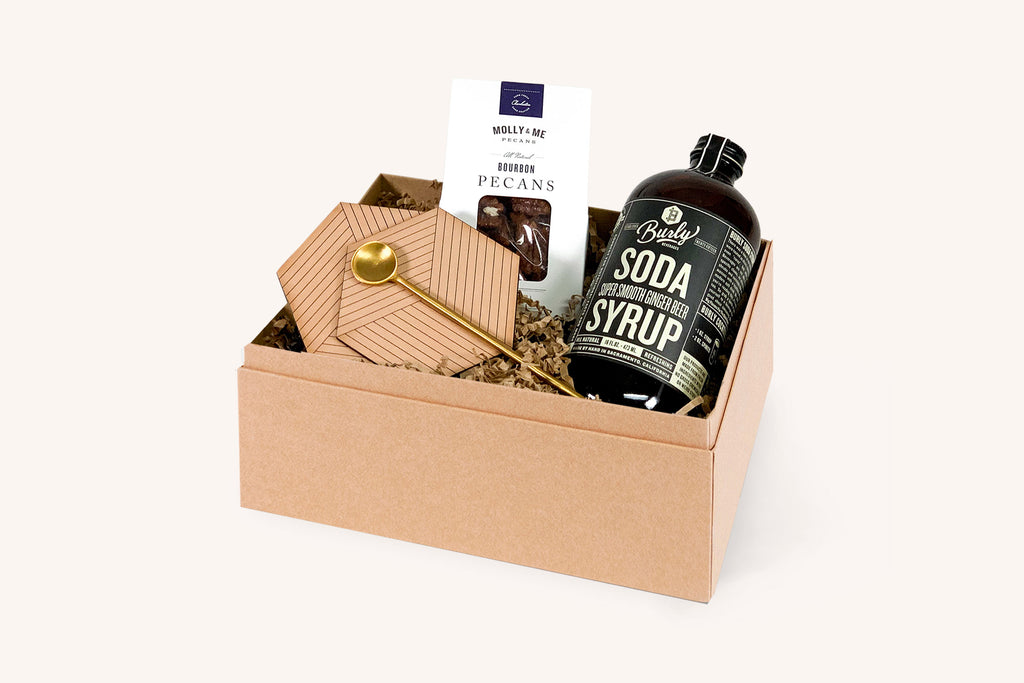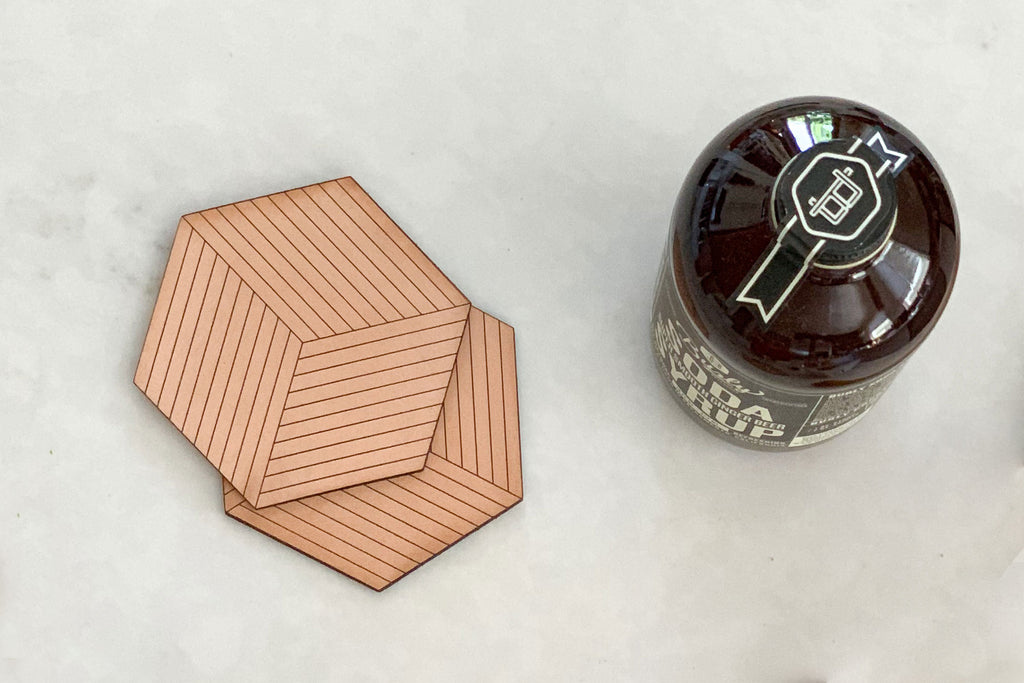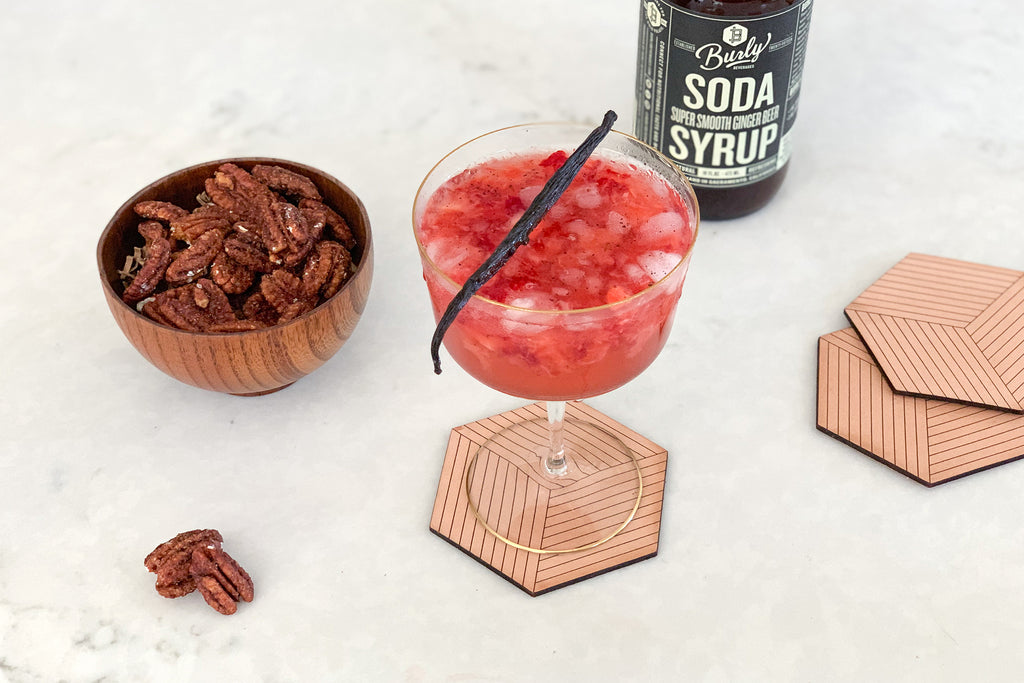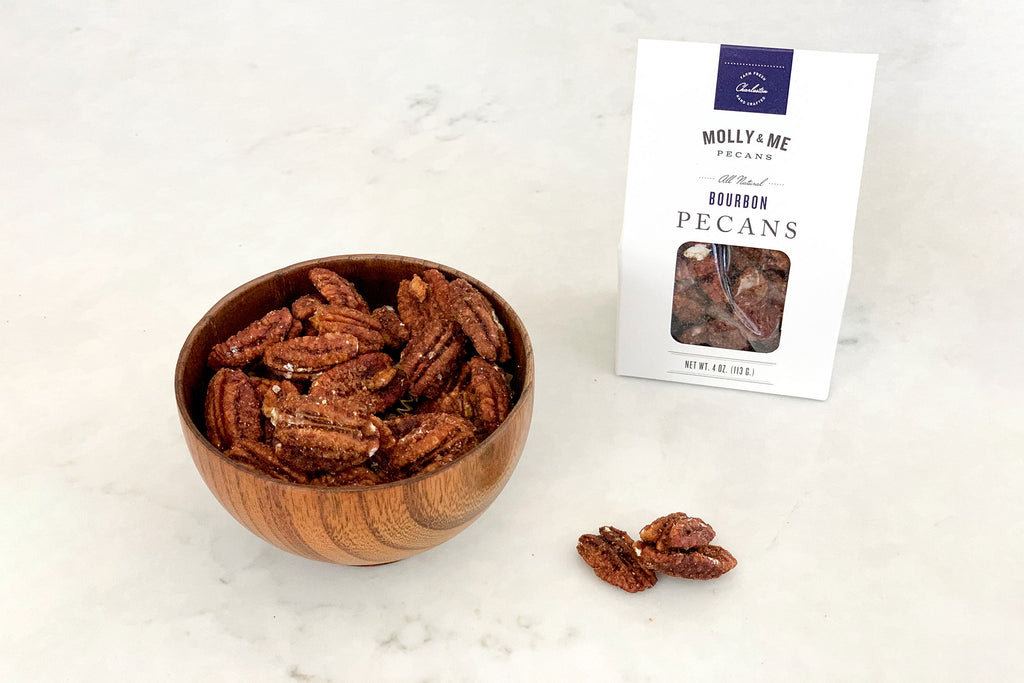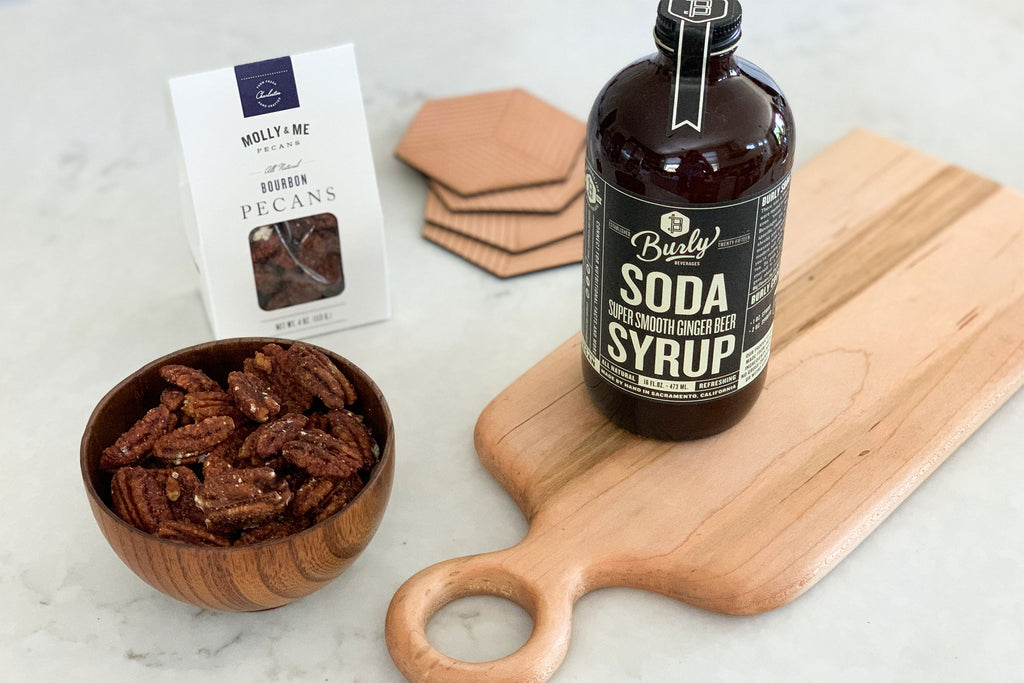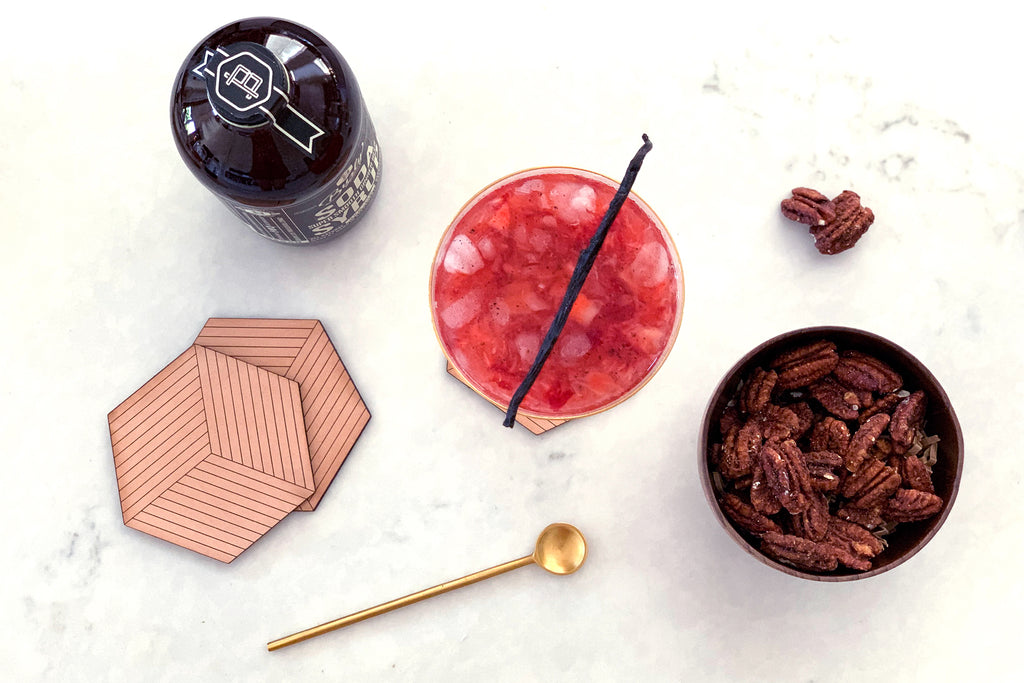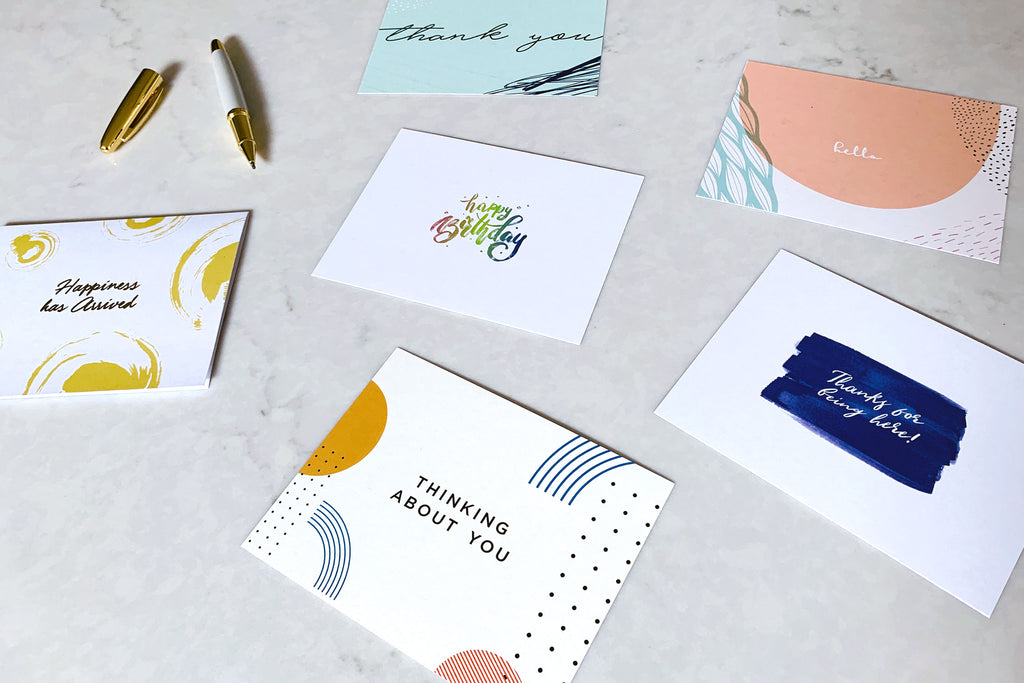 The Garden Mixer Starring Ginger Beer
$80.00
$0.00
Rock your next neighborhood block party, backyard BBQ, or next house party with a welcome gift. Present this gift box as a thank you to friends for hosting an amazing party, or break it out for your own epic gathering. With the most delicious Bourbon Pecans, hand-stamped leather coasters, brass stirring spoon, and Ginger Beer, this is the best gift for those who love to mix it up. Ginger Up!
BRAND THIS BOX?
Looking for personalized and branding packaging with a note card that shows off your company? You're only a click away! Reach out to place your order now. Minimums apply.
WHAT'S INSIDE
This Ginger Beer was the impetus for the beginning of Burly Beverages. Burly Beverages started with a quest for a better ginger beer....something without corn syrup or added preservatives. It's rich flavor is a perfect mix for all sorts of delicious drinks: with our without alcohol.
Bourbon Pecans: The pecans included here are made a small-batch company in South Carolina. They are made with a flavored bourbon and are a sweet delight for all! All They do not contain any additives or preservatives and are all natural, gluten free and farm fresh.
Stirring Spoon: Solid brass spoon by Totem, perfect for stirring coffee & tea. 6" long x .75" wide. Hand wash. The brass will develop a natural patina over time, but you can choose to keep it bright and shiny by scrubbing with white vinegar.
Leather Coasters: We just love the shape and sophisticated style of these beautiful leather coasters. They are made with a sturdy and solid design, fit for any bartop or kitchen counter.
ABOUT THE PRODUCT/VENDORS
Molly & Me Pecans started in 2008 when Kay Holseberg, along with her dog Molly, started picking up pecans at her family's local farm. She used the fresh pecans to create new delicious treats to share with her family and friends. Today, Kay is still making her farm fresh, all-natural, gluten-free pecans on her own farm and sharing them with everyone - including you!
Burly Beverages is based in Sacramento, California. They hand make and sell craft, small batch, natural soda syrups, soft drinks, shrubs and old-timey switchels that are free of corn syrup or added preservatives. Burly Beverages promotes a quirky and health-minded approach to sodas and soft drinks by using fresh, locally-sourced ingredients, natural sweeteners and a small batch mentality to assure a consistent, high quality product and to create an all-natural product that is an alternative to the status quo of today's soft drinks and beverages.
Made by hand in Berkeley CA, Totem is a collection of homeware inspired by natural forms, simplicity, and traditional craft. Each piece of ceramics is made by hand with high-fire durable stoneware.
Bless Handcrafted Goods is a Portland based leather goods shop. Their product is inspired by simple and logical way of the Native American culture.
SHIPPING DETAILS
Box Size: 12x11.25x4.25
Order Processing: Please allow 2-3 days before shipment is sent out. Please allow enough time for packages to arrive on time for your special day.