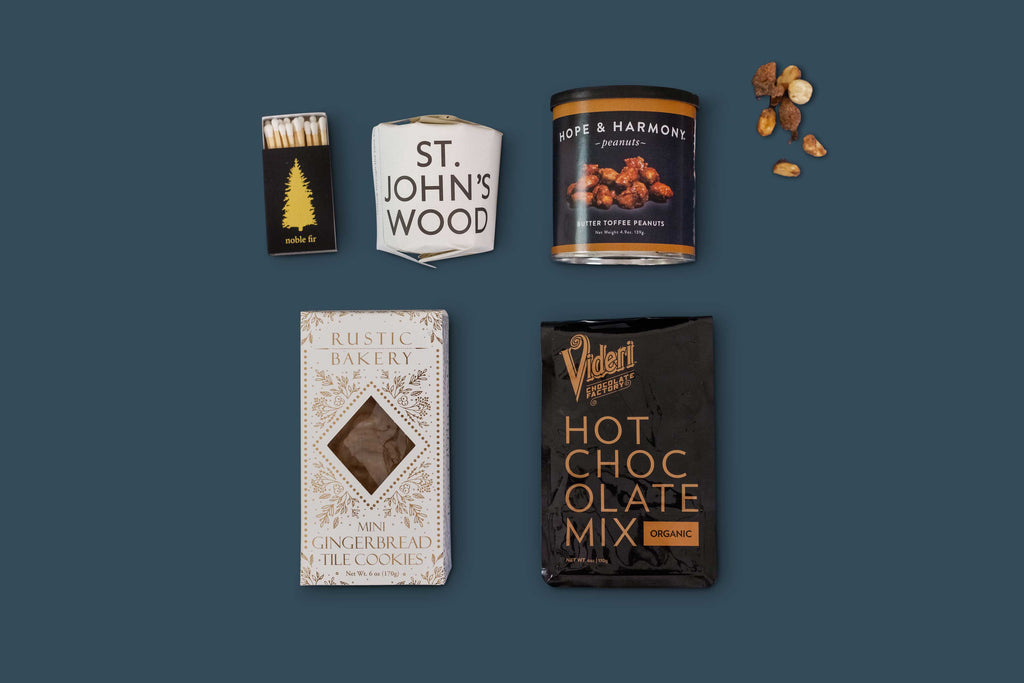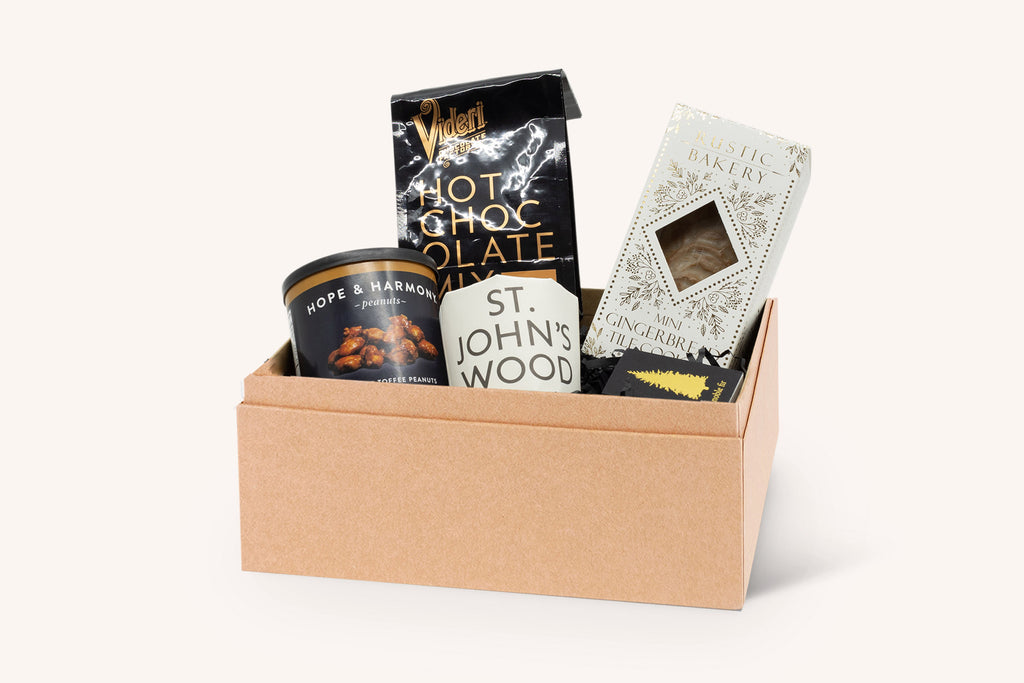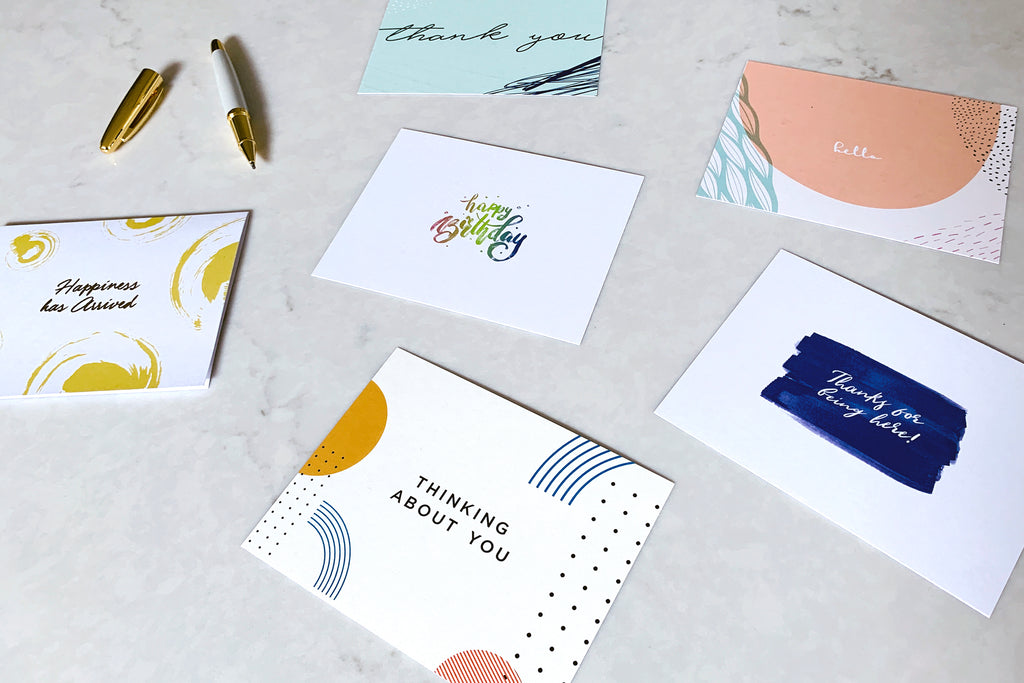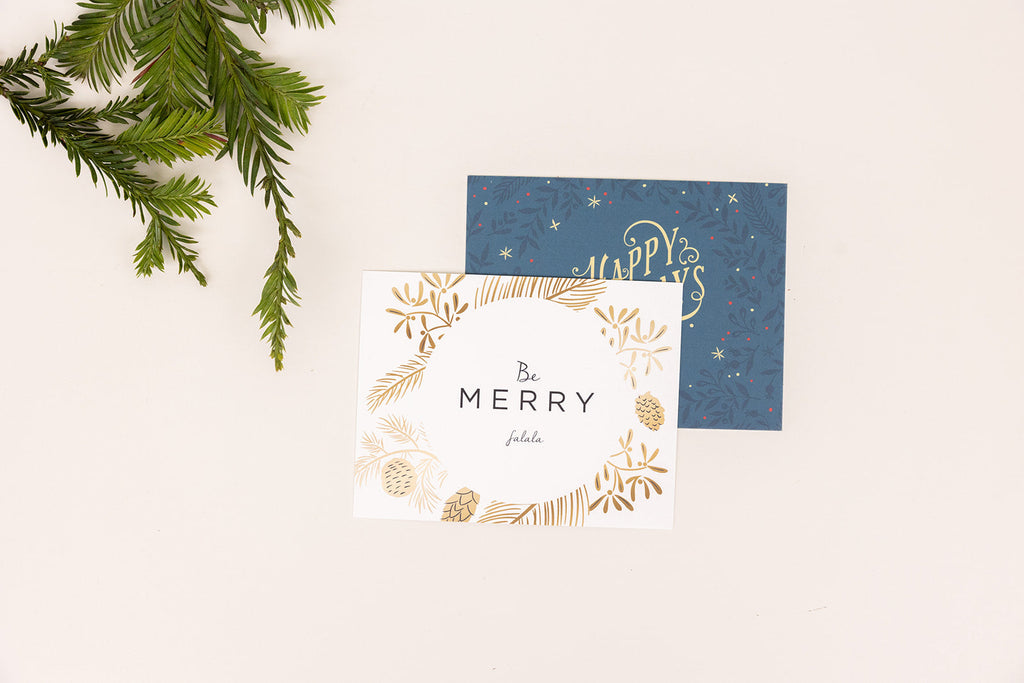 Holiday Sweets
$80.00
$0.00
Our sweet treats holiday gift box is perfect for the gourmet food lover with a sweet tooth! Featuring a tantalizing collection of goodies mentioned below, this holiday gift box is just what the doctor ordered -- even if said doctor won't admit it!
WANT THIS BOX BRANDED?
Looking for personalized and branding packaging with a note card that shows off your company? You're only a click away! Reach out to place your order now. Minimums apply.
WHAT'S INSIDE
Gift comes with reuse-able, sustainable, rigid gift box (shown in photos).
October's leaves collapsed underfoot, their colors made more brilliant on the concrete by the falling rain. Smoke quietly rising from the chimneys spoke of the coziness inside the vine-walled cottages. St. John's Wood Candle is a quintessential fall evening candle, blended with smoky vetiver and cedarwood, notes of rain soaked concrete, and autumn leaves. 2 oz. soy wax candle in clear glassware.
Burn time of approximately 16 hours.
This Hot Chocolate mix is made with only the finest ingredients. Videri shaved their 70% Classic Dark chocolate down for easy melting and added a little cane sugar for the perfect cup of hot (or cold!) chocolate. Mix it with a bit of milk or cream and cozy up to the fire.
This holiday season indulge in these sophisticated and delicious Gingerbread Tiles that are hand rolled and trimmed. They are full of holiday spices and are topped with a delicate vanilla glaze that highlights the intricate engraved surface.
Crispy and light and melt in your mouth goodness just begins to describe these buttery sweet, sugar toasted peanuts. So scrumptious, you may have to "squirrel' them away for yourself Butter Toffee Peanuts are an all time favorite!
Holiday Bestowe Matchbook
ABOUT THE PRODUCT/VENDORS
Margo Breznik, Founder + Creative Director of Tatine, launched her company in 2001 as a way to impart her passion for creating interior spaces that inspire, deepen, and enhance one's surroundings. Her designs and bespoke fragrance blends are an expression of what she is feeling, thinking, and inspired by. Each piece, from the mouth-blown glass and textured, recycled packaging, is unique from the next and fully handcrafted. 
Videri Chocolate Factory was started by a group of friendly folks who wanted to create wonderful chocolate, from bean to bar, every day. They're a cozy chocolate factory that scrupulously sources every ingredient to ensure a high quality, responsible chocolate. 
Carol LeValley & Josh Harris started Rustic Bakery, Inc. on a whim in 2005. As far as we know, Rustic Bakery has the only handmade sourdough flatbread anywhere. A cracker is simply flour, water, and salt. Ingredients remain strictly local, organic when possible as well as globally sourced. The business has grown to three cafés and a wholesale division with 28 products. Carol and Josh can still remember sitting at the kitchen table, and seeing their first tray of crackers come out of the oven. It was such a thrill.
Hope and Harmony Farms is proud to produce the finest hand cooked Gourmet Virginia Peanuts for our customers. The quality peanuts they are known for today all started with a time-honored family recipe that has been handed down for generations. All of their peanuts are grown locally, ensuring that we can choose from the freshest and highest quality peanuts. Hope and Harmony picks and packages every peanut with care no matter the size.
SHIPPING DETAILS
Box Size: 12.25x9x4.25
Order Processing: Please allow 2-3 days before shipment is sent out. Please allow enough time for packages to arrive on time for your special day.
Signature Kraft Gift Box pictured not included in total price and can be added to your order from this product page.