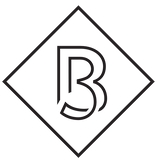 THE BESTOWE MISSION
We provide elevated, sustainable, memorable gifts people want to keep and share. From local small-batch artisans to ethically sourced products, we craft individual done-for-you gift orders or large-scale, custom-curated gift orders for occasions catering to valued clients, employees, or personal friends. Giving Bestowe forms deeper connections with those you care about.

Our Gifting Services Make Gifting Effortless for You
... whether you're buying for one person or thousands. Our gifts show an unparalleled level of detail and thought and tell a story that is relatable and aspirational through human kindness. Whether it's 2,500 custom corporate gifts or one gift for mom, we curate unique themed gift boxes for every person in your life and make the process seamless. Need 5,000 gifts delivered to 5,000 locations, branded and sourced locally? We've got you covered. Want one gift that says it all? Shop our collection of pre-curated gifts and we'll ship it out with a handwritten greeting card! It's that simple.
Believe it or not, giving someone a gift can strengthen connections, improve employee retention, increase ROI with clients, and create long-lasting relationships that continue to nurture and grow.
TELL ME MORE
Supporting Local Artisans and A Sustainable Economy.
Our humble start begins with hosting artist craft shows and events in California. The experience of meeting our esteemed partners (and vendors) in person formed deep connections that further engrained our mission to support them and our valued community and economy.
Our mission is to offer curated gift boxes people actually want to keep with artisan products that people value and share. Our focus is on sustainability with usable, locally sourced items.
To us, sustainability is much more than just a 'buzzword', it's something we strive for in everything we do. Starting from the source, we ask our vendors not to use plastic to ensure they're creating sustainable goods and we do our part by packaging our products with recycled material to keep our carbon footprint as small as possible.
These are gifts you can feel good about giving.
reach out
Designing and Curating Beauty and Craft.
Meet the founder of Bestowe, Catherine.
I discovered a need for more in the market when I saw other companies offering bulk swag items without any story or meaning behind them. There was a significant disconnect between the contents of the gift boxes I saw and the quality and thought that went into making them. That's when the idea for Bestowe was born — perfectly curated gift boxes filled with small-batch artisan products, each with a story to tell about the artist and their wares.
With a background in advertising and packaging, I knew that I could elevate not just the quality of the gifts but also the branding and presentation. Curating gifts and sharing beauty and art with others has long been a passion of mine, and I quickly discovered people loved our curated approach to providing them with unique gifting options from one person to thousands. Our white-glove concierge system gives our clients the confidence to know they are heard. From start to finish, we ensure our client doesn't have to lift a finger to send a quality gift.
CASE STUDIES
Bell Investors came to us for their 30th Anniversary. We love this sort of project: they explicitly asked local artists to be in their thoughtfully curated corporate gift boxes. They were overjoyed with the end product, from a locally sourced reclaimed redwood serving board to a candy bar with artwork commissioned from a local artisan.
When Alley Marketing faced the challenge of finding unique and memorable holiday custom-branded gift boxes for their clients and employee gift boxes, they turned to Bestowe Gifting for a solution. We knew we could knock it out of the park.
"Working with Catherine to create memorable packages for our virtual event attendees was super easy and enjoyable. She brought great ideas to the table and delivered high quality products. Our customers absolutely loved it!"
How we give back through charitable gifting.
We understand the choices we make as a brand impact the planet and community. That's why we are here to make conscious choices for us and our clients. We support the environment with our donation of One Tree Planted, a non-profit organization working to reforest the globe. For each gift purchased from our site we will donate one tree to be planted.
But that's not where it ends for Bestowe. Shopping with Bestowe also ensures that with each box you purchase a percentage of money will go to charities such as the NAACP, Feeding America, Direct Relief, and the Leukemia and Lymphoma Society.
If you work for a larger company and are interested in working with us on custom gifting, ask us about our options for donating to a charity of your choice.