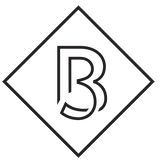 How to gift sustainably: a resource guide
How can you gift sustainably and ensure that the gifts you give are not only crafted and created in a sustainable manner but also utilized in a sustainable manner? Download our free resource guide and find out.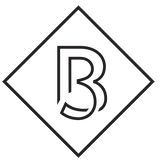 Our Sustainability Mission
To us, sustainability is much more than a "buzzword." We're committed to reducing our carbon footprint every day and it starts with where we source our goods from. We partner with vendors and artisans whose missions align with that of a sustainable and ethical process. Our vendors are consciously aware of their impact on the earth and are also continuously working to give back. 
At Bestowe, we use natural materials for our packaging that intentionally creates less unwanted and non-recyclable waste for our world by using biodegradable materials, shippers, and no plastic. We know our carbon footprint goes beyond our studio, so we ask our vendors to do the same when shipping to us to ensure these are gifts you can feel good about giving. 
Our mission is to do our part in reducing waste while giving back and focusing on preserving our planet and improving human lives. 
OUR FEATURED PARTNERS
When you support Bestowe, you're also supporting the efforts our partners are making. Here are some of our vendors who are making a difference. By shopping with us or using our services, you know that you'll be supporting environmentally conscious efforts through both us and our partners! It's doubly awesome!
CAMINITO
Caminito helps planet Earth by starting with using recycled fibers for the weaving of their blankets. They work directly with artisans throughout Mexico which mean, supporting Caminito helps support local communities by providing a fair income for skilled craftspeople while also helping them persevere and continue their traditional craft. 
MIIR
Miir is committed to measuring and reducing their emissions to achieve Net Zero by 2030. They continue to support the non-profit organization, Charity Water. Which means that every MiiR product sold helps fund non-profit organizations whose work empowers communities while investing in the health of our planet. 
Our sustainable gifts
We create gift boxes you can feel good about giving. Check out our top choices for ready-to-ship sustainable gifting options.
10 Easy & Effective Ways To Run an Eco Friendly Business
Are you a business owner or considering opening up your own ecommerce business? There are so many factors to consider when you look at sourcing materials, even when it comes to shopping for your own office supplies. 
Every decision you make: from sourcing your products to packaging and your impact on the planet is important. We walk you through 10 easy and effective ways to reduce your carbon footprint when you run a business. You can start implementing most of them today! 
TELL ME MORE
Best Eco Friendly Gifts
While these gifts were compiled in honor of Earth Day, we believe you should treat every day like it's Earth Day and continue to raise awareness around sustainability and how we can each do our part to preserve the earth and reduce our carbon footprint.
When looking for gifts to give around the holidays or throughout the year for special occasions, be sure you're looking for companies with environmentally conscious gifting options and companies who are giving back. 
Be sure to also look for gifts that actually want to keep so it doesn't end up adding more unnecessary waste to the environment. We source only high-quality sustainable items for other eco friendly companies. If you're looking for a sustainable gift option for someone in your life, this list covers everyone. 
read now