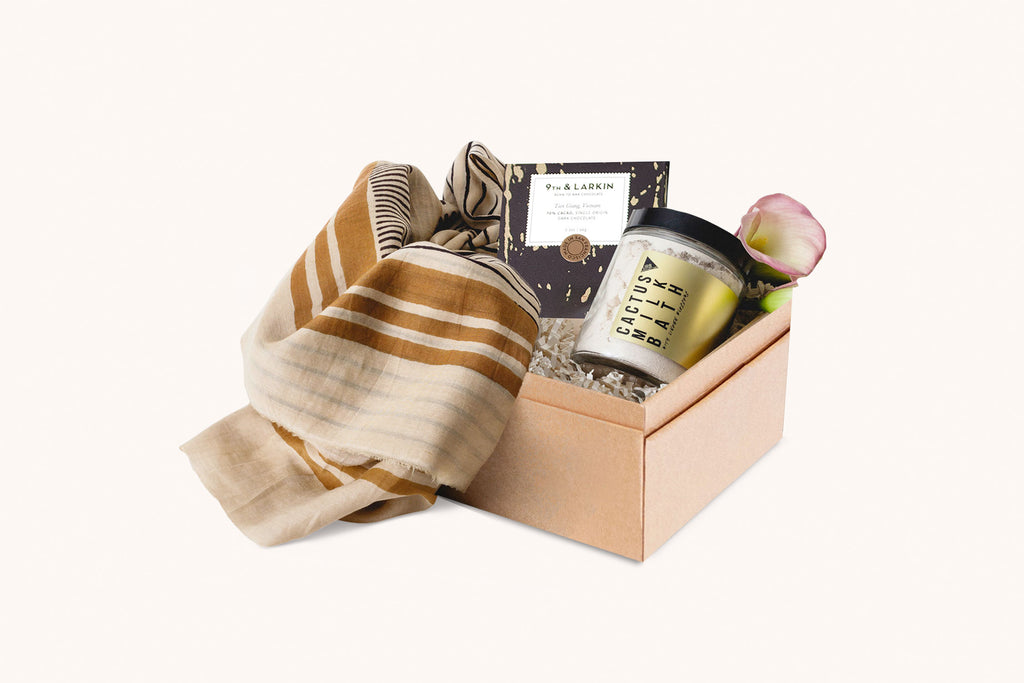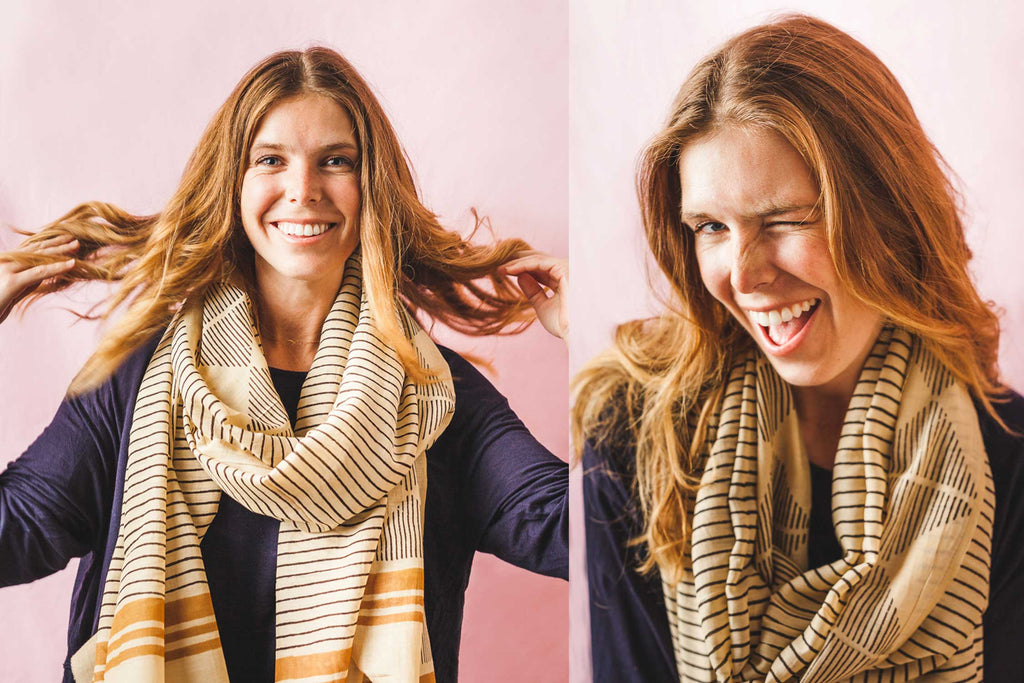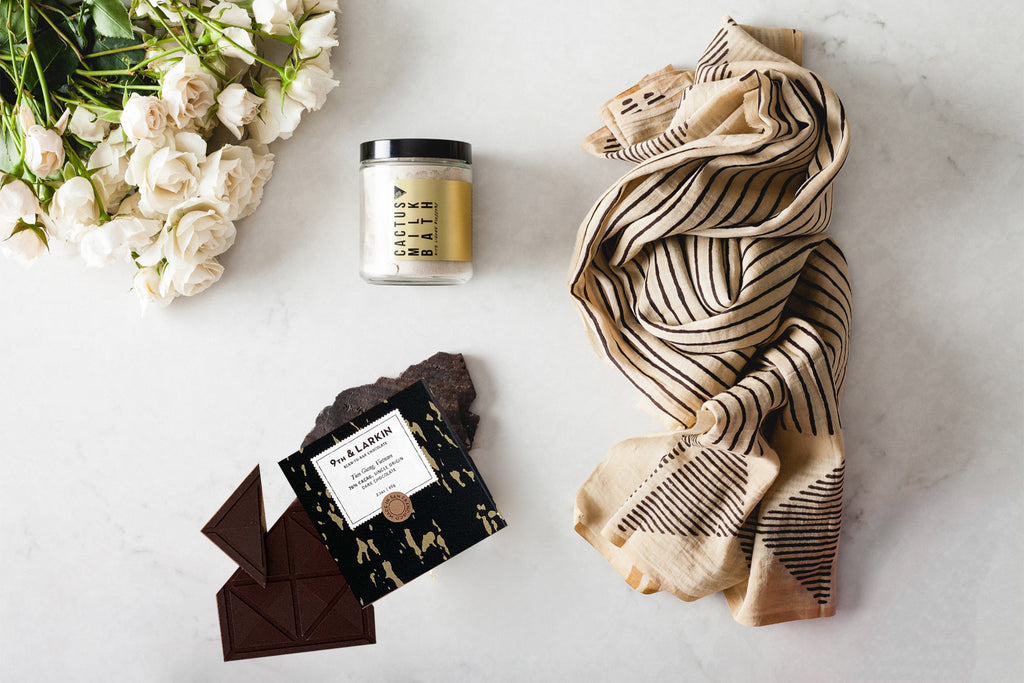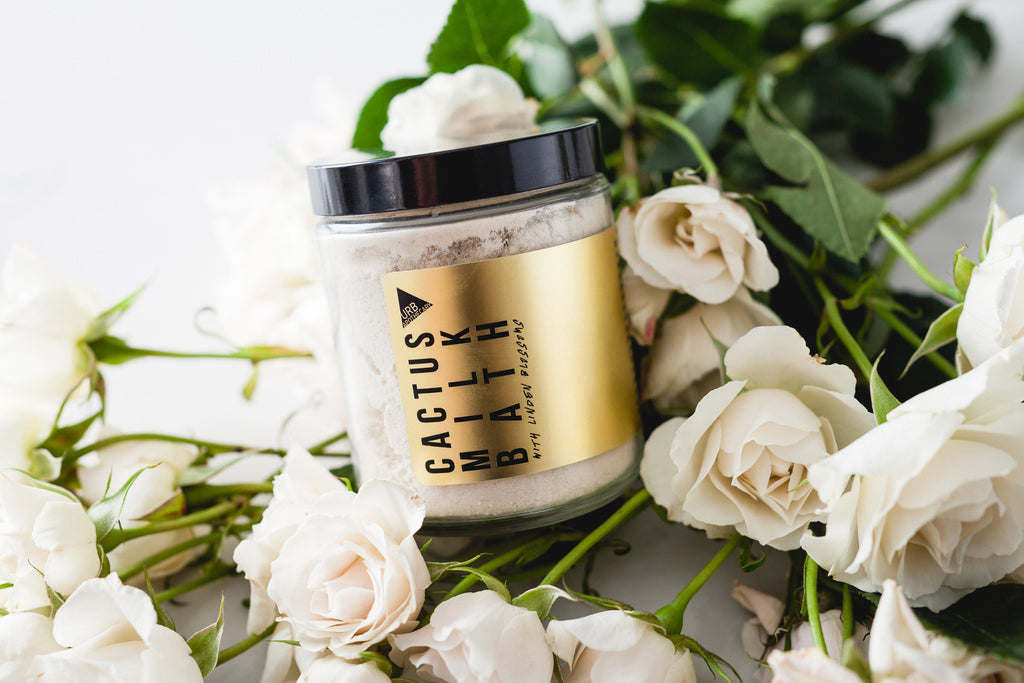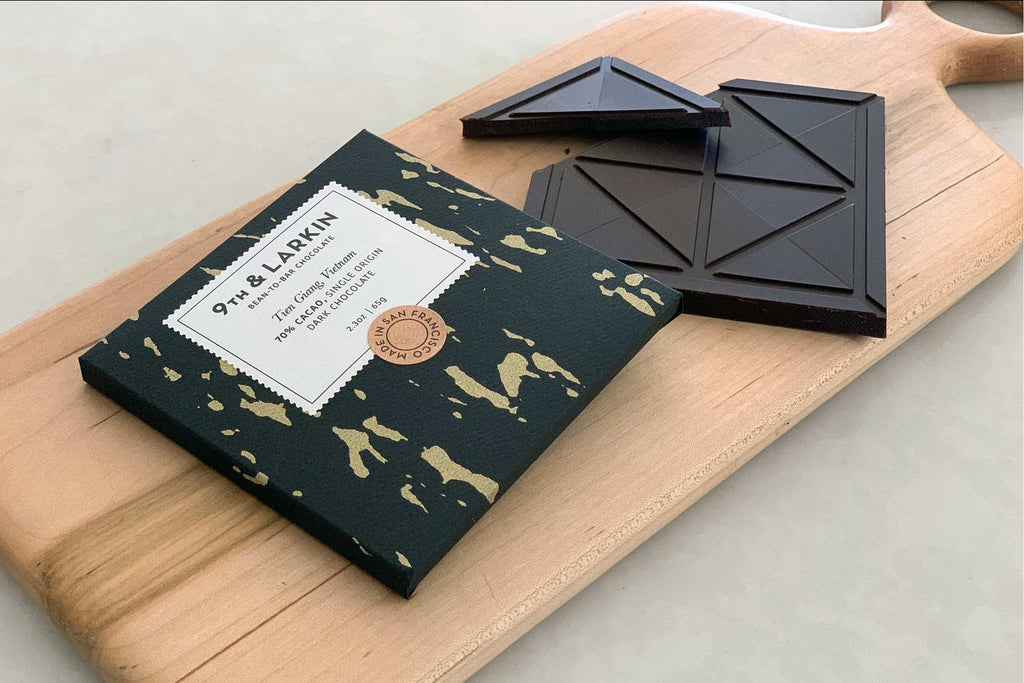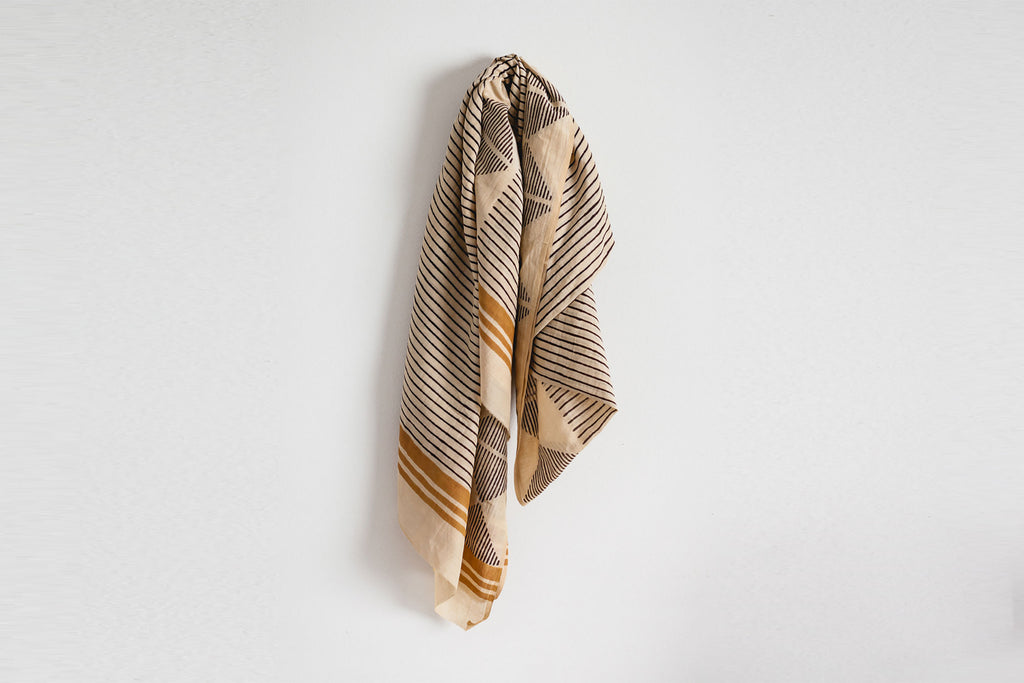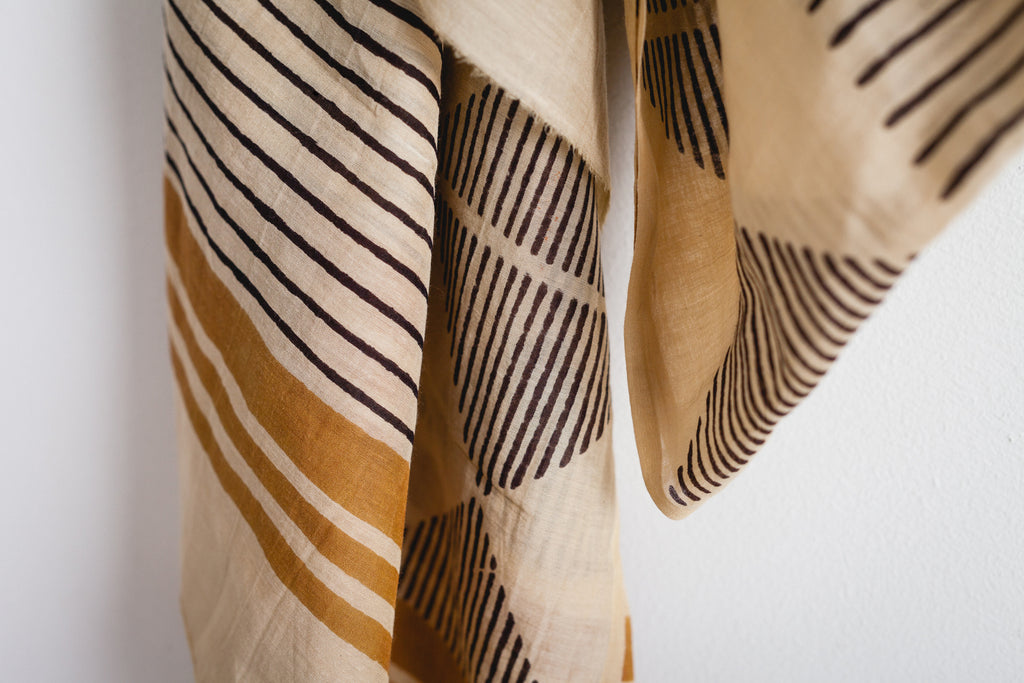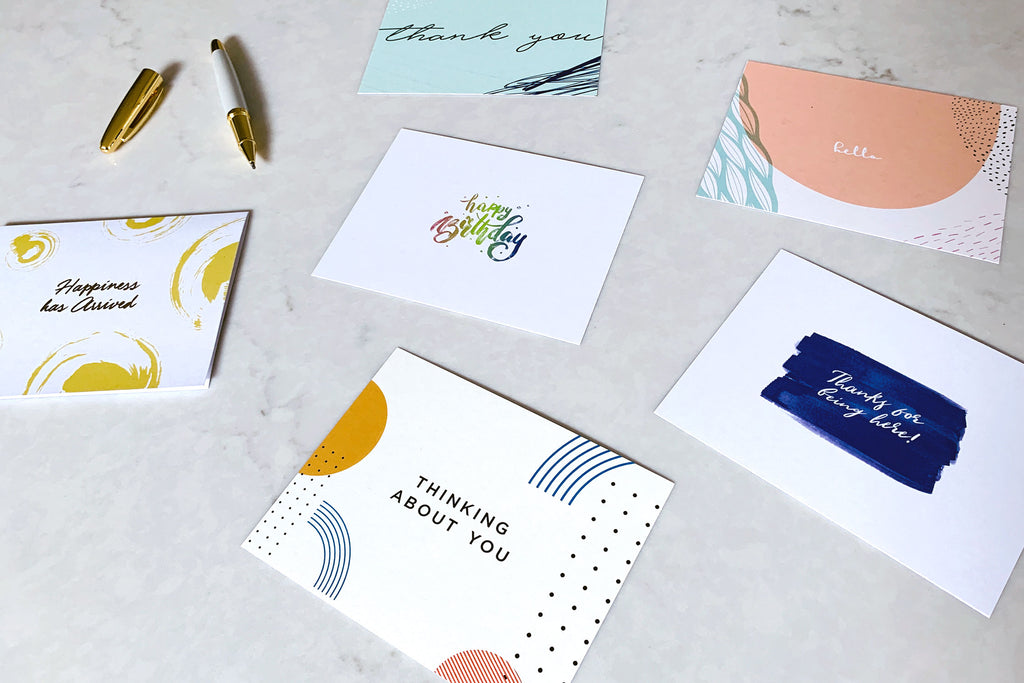 To Be Loved: Block Printed Scarf Gift Set
$150.00
$0.00
Looking for a gift that's both thoughtful and indulgent? Look no further than our gift box, featuring a gorgeous handmade block-printed scarf, luxurious bath powder for a relaxing soak, and decadent dark chocolate that's sure to satisfy any sweet tooth. Whether you're looking to surprise a loved one or treat yourself to a little bit of self-care, this gift box is the perfect choice. So why wait? Order now and experience the ultimate in relaxation and indulgence!

BRAND THIS BOX?
Looking for personalized and branding packaging with a note card that shows off your company? You're only a click away! Reach out to place your order now. Minimums apply.
WHAT'S INSIDE
Gift comes with reuse-able, sustainable, rigid gift box (shown in photos).
Block Printed Scarf printed by master block printers on the outskirts of Jaipur, India and designed by Tara Hogan. This beautiful Tulsi scarf is unlike anything she or he has in their closet, or on their wall. Made with natural non-toxic dyes. 34 x 86 in silk | cotton natural selvedge on length | raw edge ends. Care: hand wash cold water. air dry lay flat.
Slight imperfections and dye drips are normal and part of the handmade block printing process. Every piece is its own story.
Urb Apothecary Milk Bath: Coconut milk baths are more than just luxurious soaks, they soothe irritated skin, restore moisture, and leave your body feeling silky. Urb has of added vitamin and mineral rich nopal cactus and healing linden and yarrow powders, making this milk soak a pure delight for your body, mind, and spirit.
Tien Giang Chocolate is a signature bar of 9th & Larkin. Made with cacao beans sourced from Tien Giang, Vietnam, this bar has beautiful notes of brown sugar, nuts, cinnamon, with hints of figs and persimmon on a solid chocolate background.

ABOUT THE PRODUCT/VENDORS
Tulsi was founded by Tara Hogan. Her vision stems from understanding everything is connected in our life. Her passion and vision is to create conceptual, organic, elegant and simple designs with an illustrative impression.
Urb Apothecary began with a vision for skin care products that reflect the needs and desires to connect with simple chemical-free ingredients. Leyna, the founder, only uses the highest quality organic ingredients in every Urb Apothecary product. Each one reflects her good intentions and a deep-rooted fascination with the healing power of herbs and plants. 
9th & Larkin is a San Francisco based company making bean-to-bar chocolates in very small batches. Each batch is handcrafted with the highest quality cacao beans sourced from a single region, and using just cacao beans, cane sugar and cocoa butter to achieve the purest flavor profile possible.

SHIPPING DETAILS
Box Size: 12.25x9x4.25
Order Processing: Please allow 2-3 days before shipment is sent out. Please allow enough time for packages to arrive on time for your special day.
Gift comes with reuse-able, sustainable, rigid gift box (shown in photos).