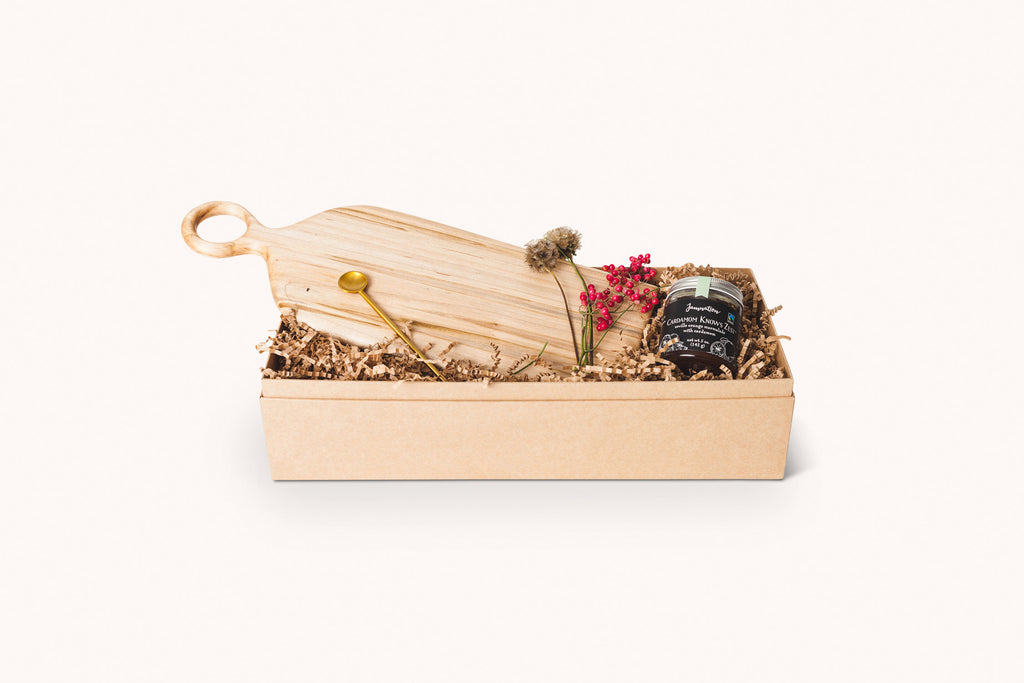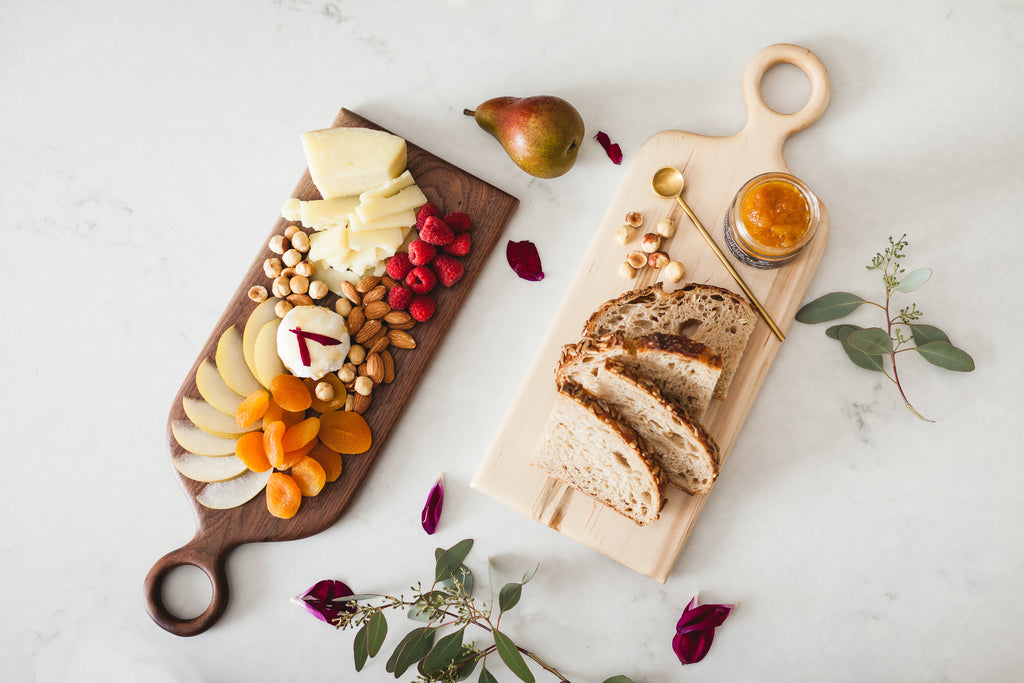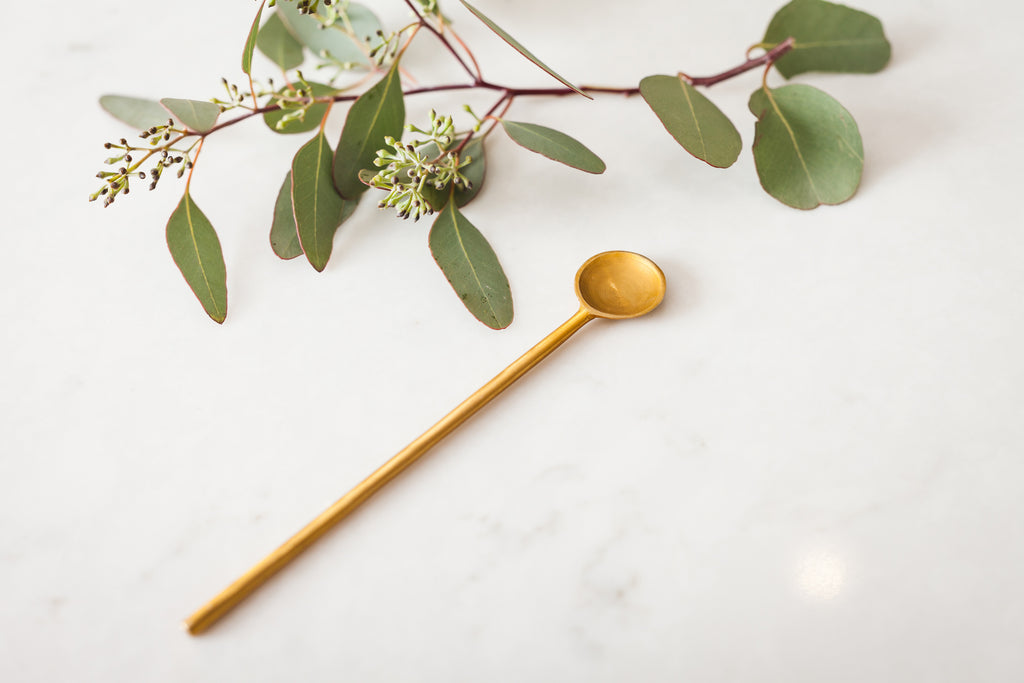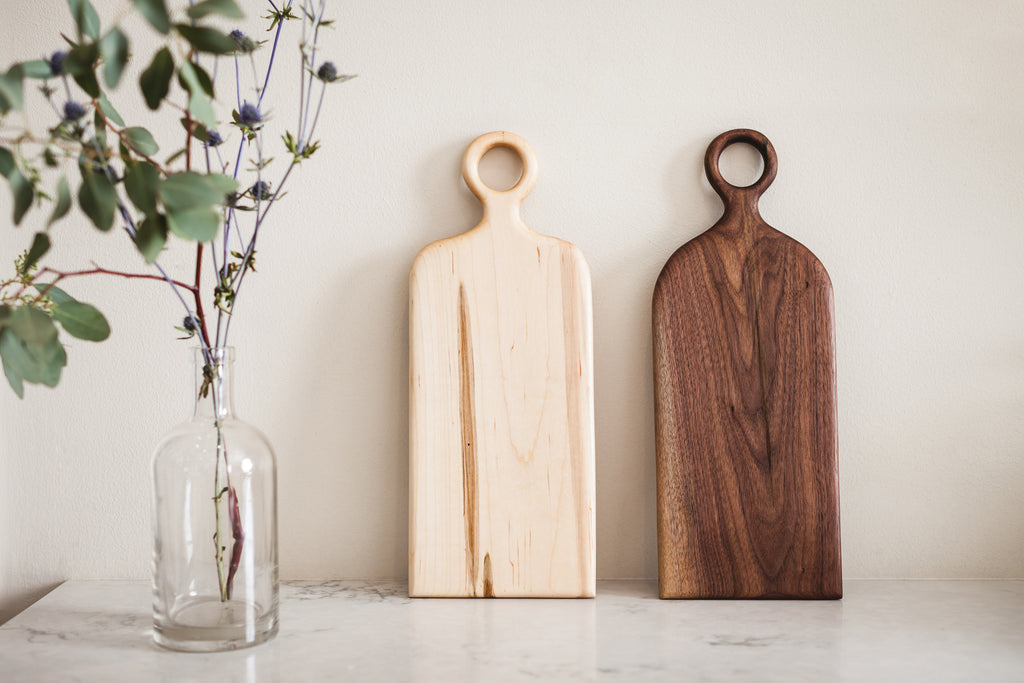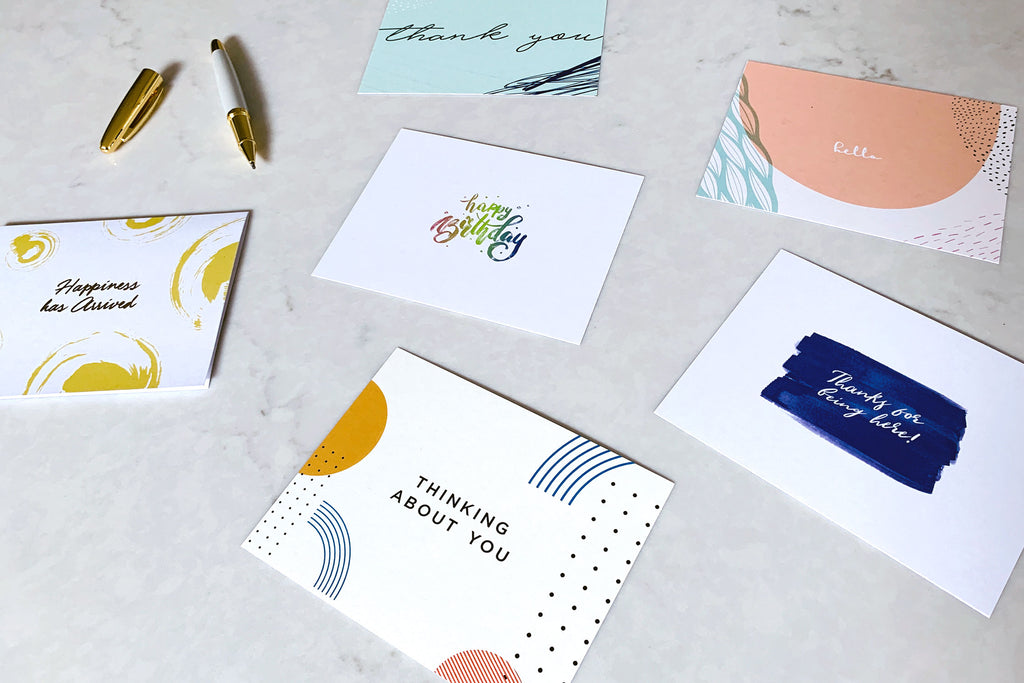 Host Your Heart Out
$130.00
$0.00
Looking for a unique housewarming gift box? The Host Your Heart Out box includes a beautifully, hand-crafted Vestige Home serving board (perfect for any cheese or appetizer plate), a lovely brass spoon from Totem, and a jar of a delicious Seville Orange Jam by Jamnation.
WANT THIS BOX BRANDED?
Looking for personalized and branding packaging with a note card that shows off your company? You're only a click away! Reach out to place your order now. Minimums apply.
WHAT'S INSIDE
Gift comes with reuse-able, sustainable, rigid gift box (shown in photos).
Serving Board: Silky smooth finish, this dramatic and colorful walnut or spalted maple serving board will be a fine addition to any kitchen and dining experience. The loop handle and flat base make it perfect for display as a work of art when not in use either hanging on your wall or leaning. Measures 6" wide x 15" long. Care instructions included.
Stirring Spoon: Solid brass spoon by Totem, perfect for stirring coffee & tea. 6" long x .75" wide. Hand wash. The brass will develop a natural patina over time, but you can choose to keep it bright and shiny by scrubbing with white vinegar.
Jam: 
Cardamom Knows Zest
Seville oranges + Sri Lankan cardamom combine to create an elegant and aromatic marmalade with julienned peel and only a touch of bitterness. Fairtrade cardamom is from Sri Lanka and certified organic. Ingredients: organic unrefined cane sugar, organic Seville oranges, organic cardamom
ABOUT THE PRODUCT/VENDORS
Vestige Home: Her studio is in Philadelphia; his is in Oakland, California. They are a brother and sister, bi-coastal team designing and creating quality home goods that encourage people to take time in their lives the simple pleasures of cooking, gathering for a meal with family and friends or to make their home a more beautiful sanctuary. Creating well-crafted, thoughtful everyday objects is their means of merging love of art and design and offers a connection to the human spirit of creation.
Made by hand in Berkeley CA, Totem is a collection of homeware inspired by natural forms, simplicity, and traditional craft. Each piece of ceramics is made by hand with high-fire durable stoneware.
Started by Gillian Reynolds, Jamnation, combines old-world French techniques with exquisite California fruits, to create unique flavors. All ingredients are local to the Bay Area and organic fruit with Fairtrade sugar + spices. Their jam is intensely flavorful because they use more fruit and 20-40% less sugar than traditional jam companies without added pectin.
SHIPPING DETAILS
Box Size: 16x11.25x4.25
Order Processing: Please allow 2-3 days before shipment is sent out. Please allow enough time for packages to arrive on time for your special day.
Signature Kraft Gift Box pictured not included in total price and can be added to your order from this product page.