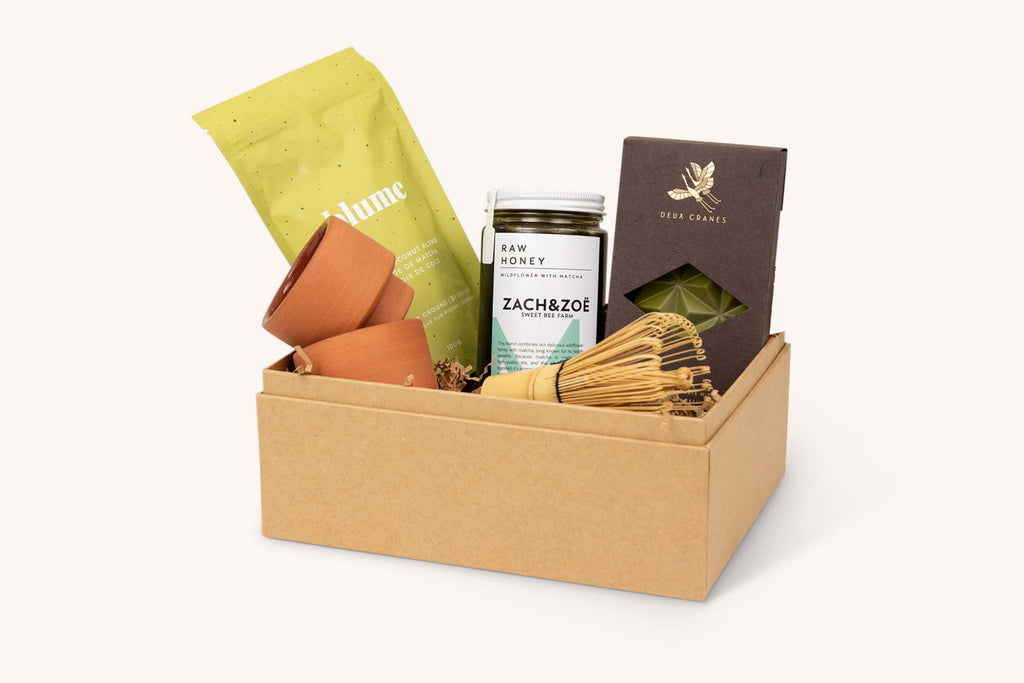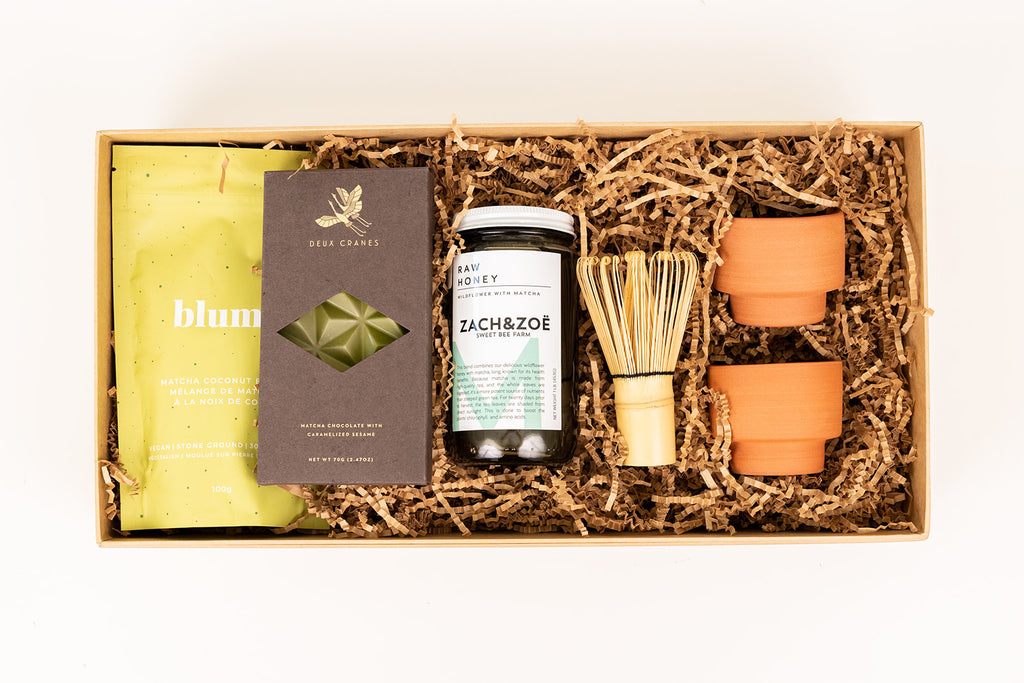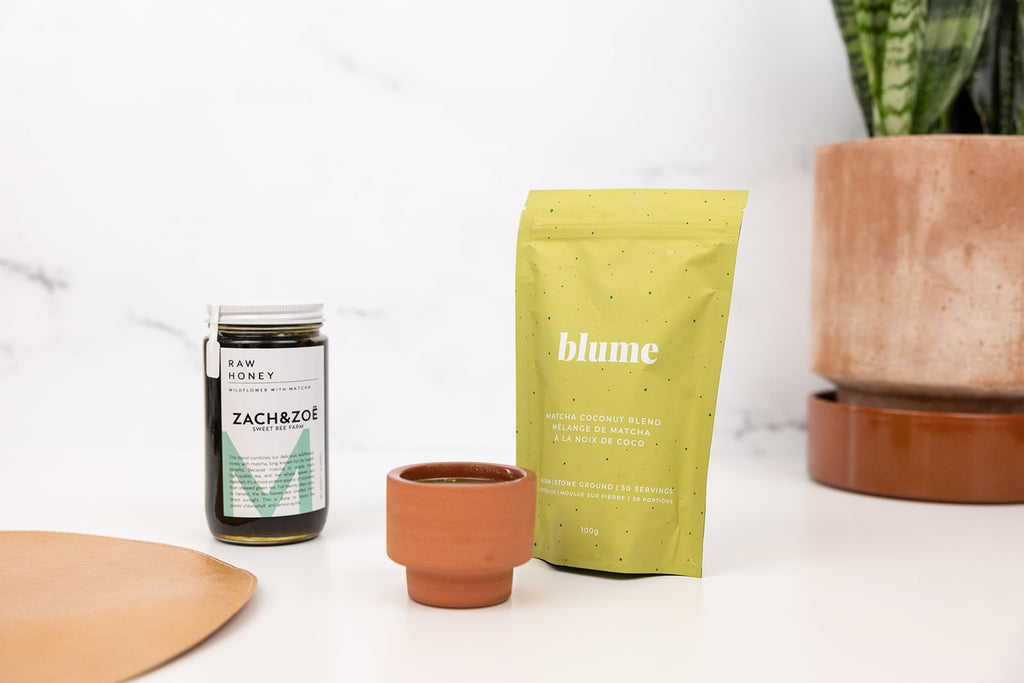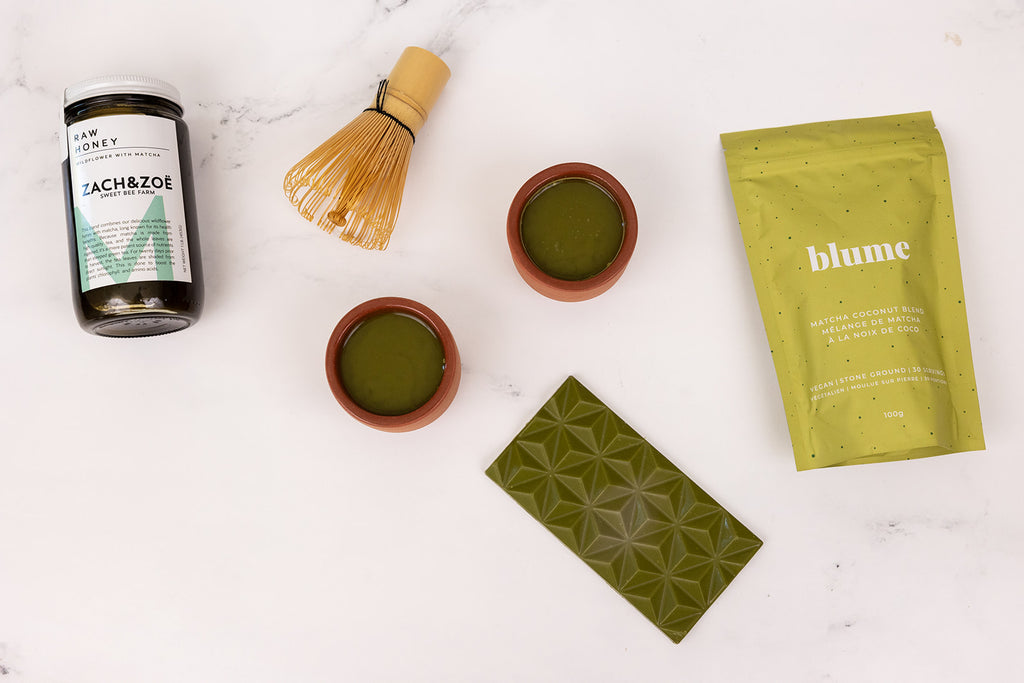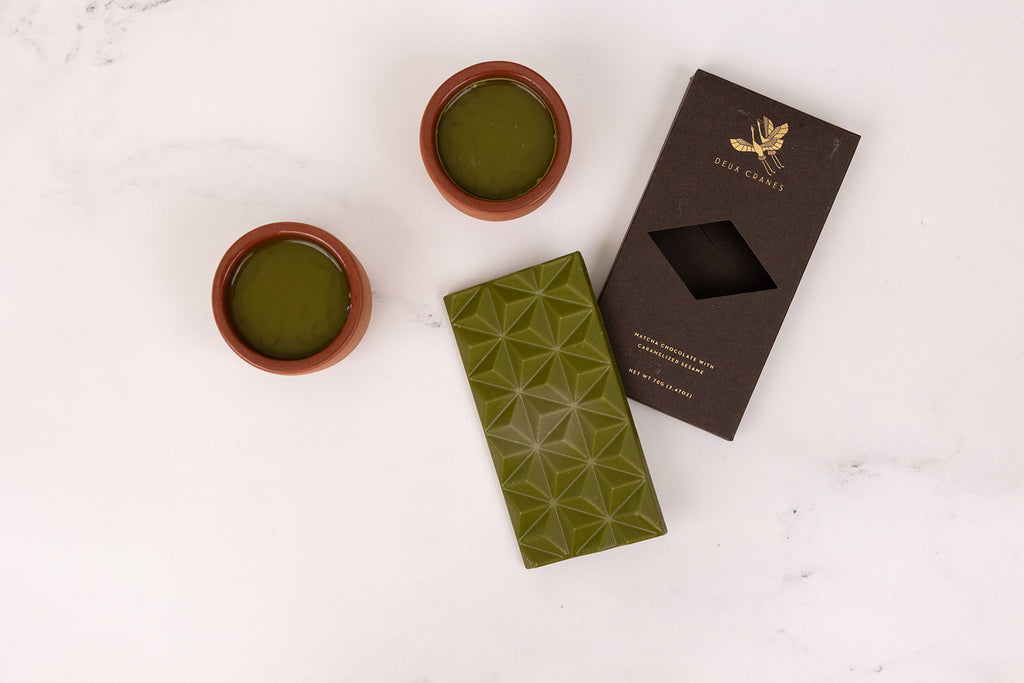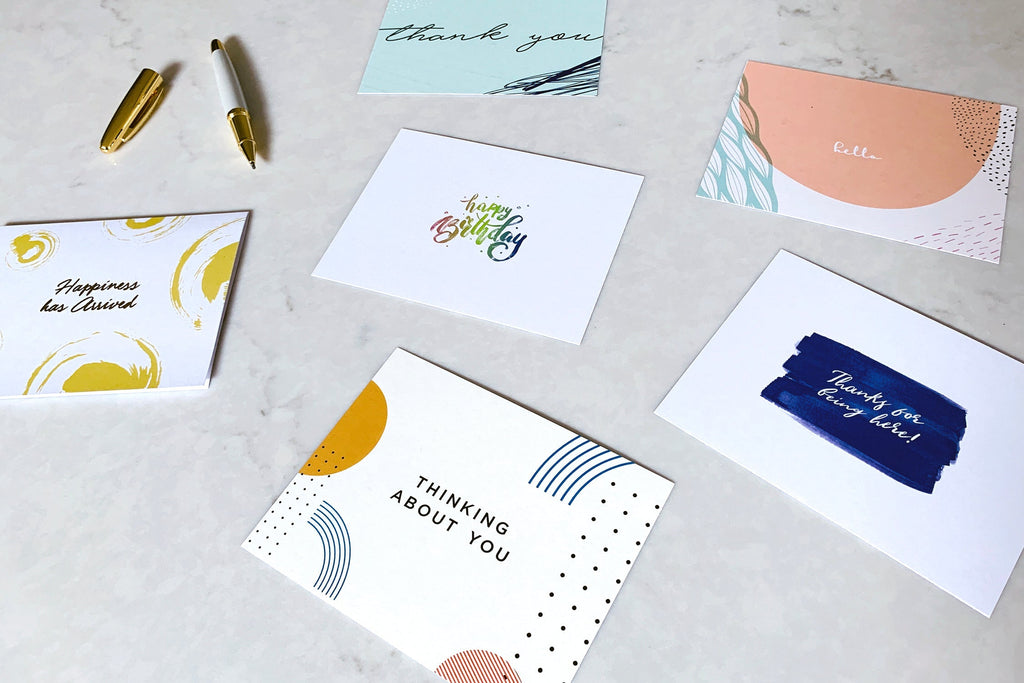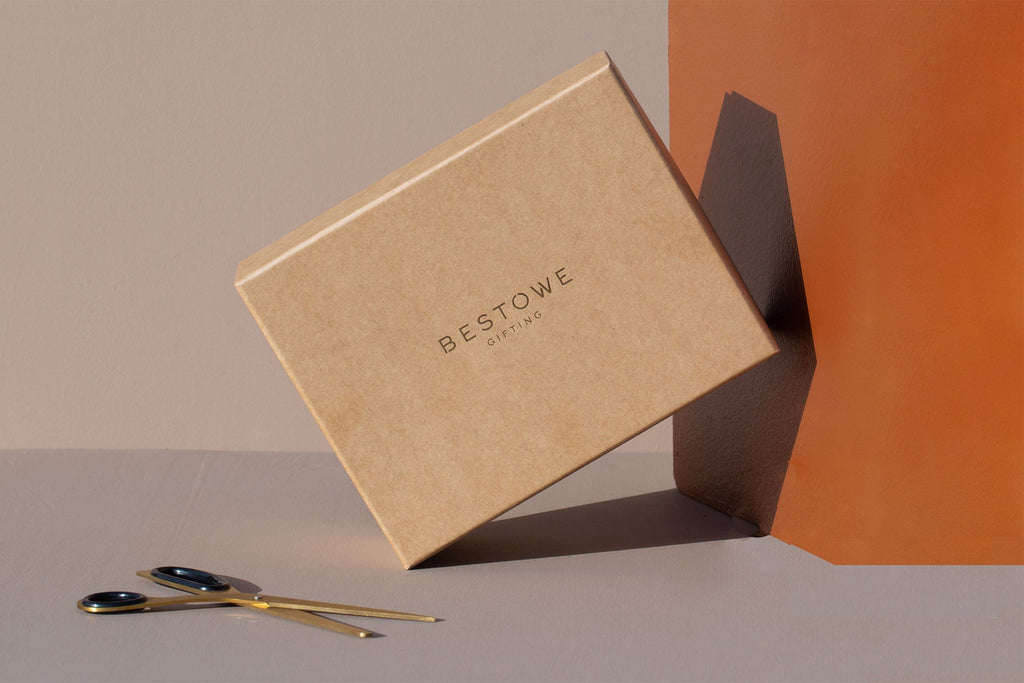 Matcha Mania Gift Package
$145.00
$0.00
Matcha is the ultimate form of green tea in the whole world. It comes exclusively from Japan, where the benefits of matcha are strongest due to the special climate and cultivation techniques. So, why not create a whole gift box assortment of the most delicious matcha products with ceramic mugs and a whisk to make an extra special moment out of your next gift.
Gift comes with reuse-able, sustainable, rigid gift box (shown in photos).
WANT THIS GIFT BOX BRANDED?
Looking for personalized and branding packaging with a note card that shows off your company? You're only a click away! Reach out to place your order now. Minimums apply.
WHAT'S INSIDE
Guten Co. Tumblers for tea and Matcha. Quality & Care: This piece is dishwasher safe and withstands daily use beautifully with just a few stipulations — it should not be placed over direct heat, heated to over 300 degrees, or shocked from one temperature to another.
Perk up and stay steady with Blume's stone ground, hand-picked matcha. Organically grown and sourced from the Nishio region of Japan, this blend is what you need to get a move on the day. Our matcha has half the caffeine of a brewed coffee, and none of the crashes. A great introduction to matcha and simple addition to your breakfast smoothie. 30 servings per bag Ingredients: Organic Matcha Powder, Organic Coconut Milk Powder (Coconut Milk, Tapioca Maltodextrin), Organic Moringa Leaf Powder. CONTAINS: Coconut. Ingrédients: Poudre de Matcha Biologique, Lait de Coco Biologique en Poudre (Lait de Coco Biologique, Tapioca Maltodextrin), Poudre de Feuilles de Moringa Biologique. CONTIENT: Noix de Coco.
Hand-crafted and made from bamboo, whisk your way (with this whisk) to the perfect silky smooth latte in the traditional Japanese way. Add a splash of boiling water to your Blume blend and whisk in a zigzag shape for 30 seconds. Pour over your hot or cold milk and enjoy!
This Zach and Zoe Honey blend combines our delicious Wildflower Honey with Matcha, long known for its health benefits. Because Matcha is made from high-quality tea, and the whole leaves are ingested, it's a more potent source of nutrients than steeped green tea. 20 days prior to harvest to shade the leaves from direct sunlight. This is done to boost the plants' chlorophyll and amino acids. Size: 16oz.
Deux Cranes matcha chocolate makes us think of eating a sesame tea cake and drinking matcha on a snowy winter day in Kyoto. And it's the perfect chocolate for that perfect day. Finely ground Japanese green tea mixed with creamy, milky white chocolate. White sesame seeds are caramelized and toasted for extra crunch and bite. Like a matcha latte, but better. Contains milk, soy.
Founded in 2014 by Sarah Sauer, Guten Co. is a San Antonio, TX based ceramics studio. Guten Co. focuses on producing ceramic pieces that hit the satisfying mark where function shines through frank, clarified design. The brand is known for distinctive shapes in a limited color palette - every Guten Co. piece is made by hand in the San Antonio studio.

ABOUT THE PRODUCT/VENDORS
Female founded in Vancouver, BC, Blume is on a mission to make healthy simple. They create micro-ground blends that can be used for nourishing lattes or added to your oatmeal and smoothie. Founder and CEO Karen wanted to make it simpler to make healthy choices that support both physical and mental well being. They have created a line of organic, sugar free and caffeine free blends to support anyone in any stage of their wellness journey. Blume is about coming into yourself, living openly and vibrantly. 
Zach & Zoe Sweet Bee Farm is a family-owned apiary in Central New Jersey named after their children. The Johnson family started beekeeping five years ago in an effort to alleviate their son Zach's seasonal allergies by incorporating the raw honey from their hives in his diet through a process called immunotherapy. Their goal is to build community through their brand and to raise awareness about the importance of raw honey and beekeeping.
Deux Cranes is an artisanal chocolate brand, handcrafted in Los Gatos by French-trained chocolatier Michiko Marron-Kibbey and designed by creative director Ayaka B. Ito as a nod to their Japanese heritage and the flavors of their youth. Since 2018, they have been intentionally creating each product with pride and remarkable attention to detail, sourcing many ingredients from travels to Japan and Japanese markets in the U.S. 
SHIPPING DETAILS
Box Size: 12.25x9x4.25
Order Processing: Please allow 2-3 days before shipment is sent out. Please allow enough time for packages to arrive on time for your special day.
Gift comes with reuse-able, sustainable, rigid gift box (shown in photos).