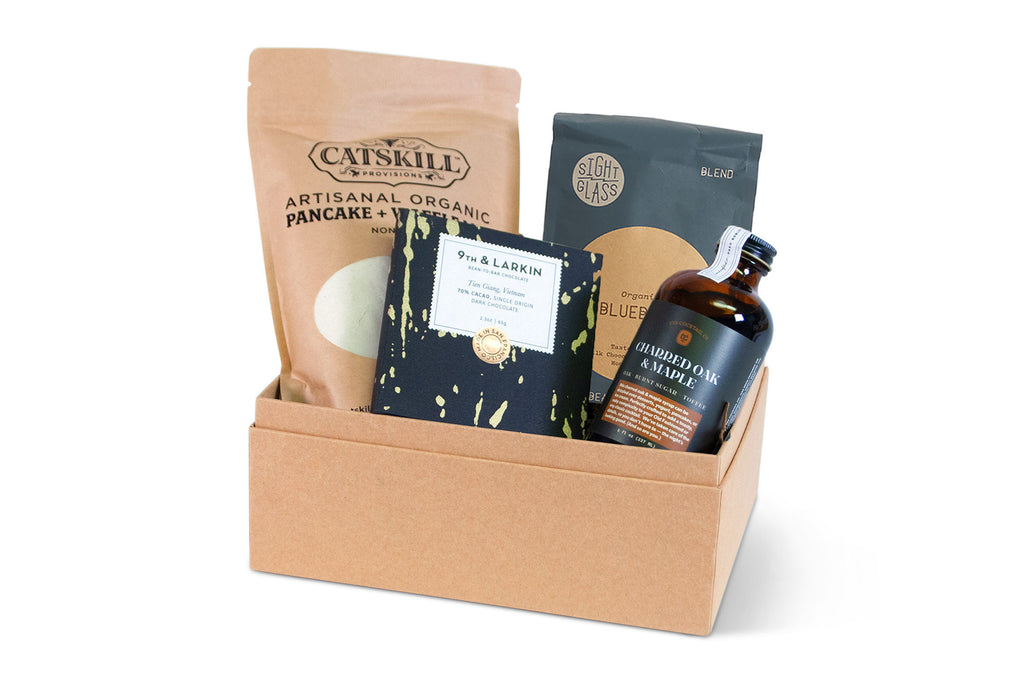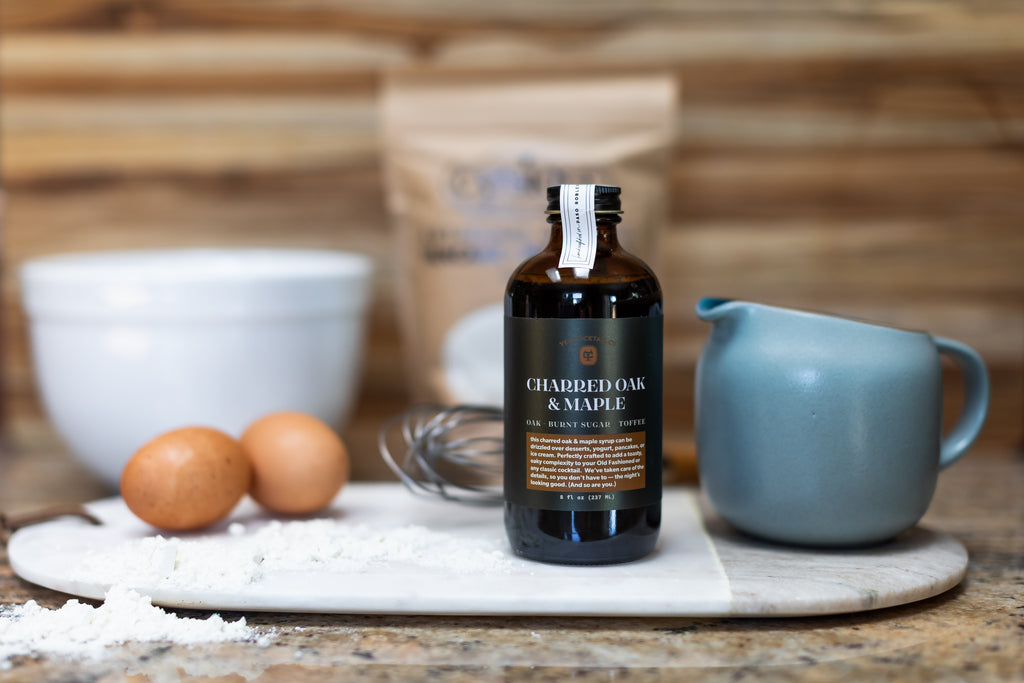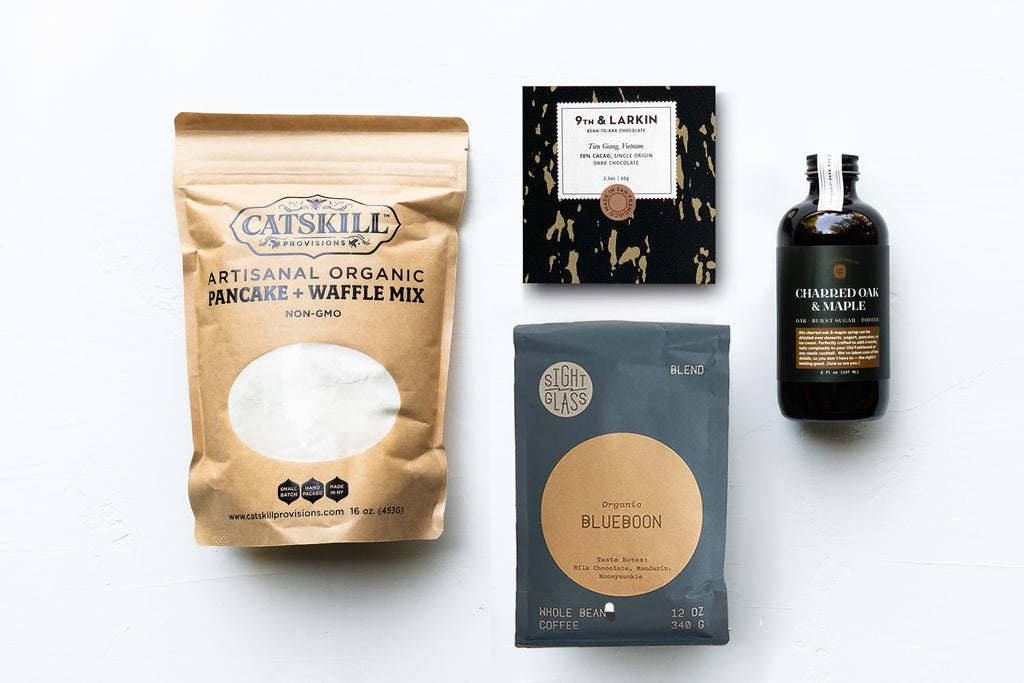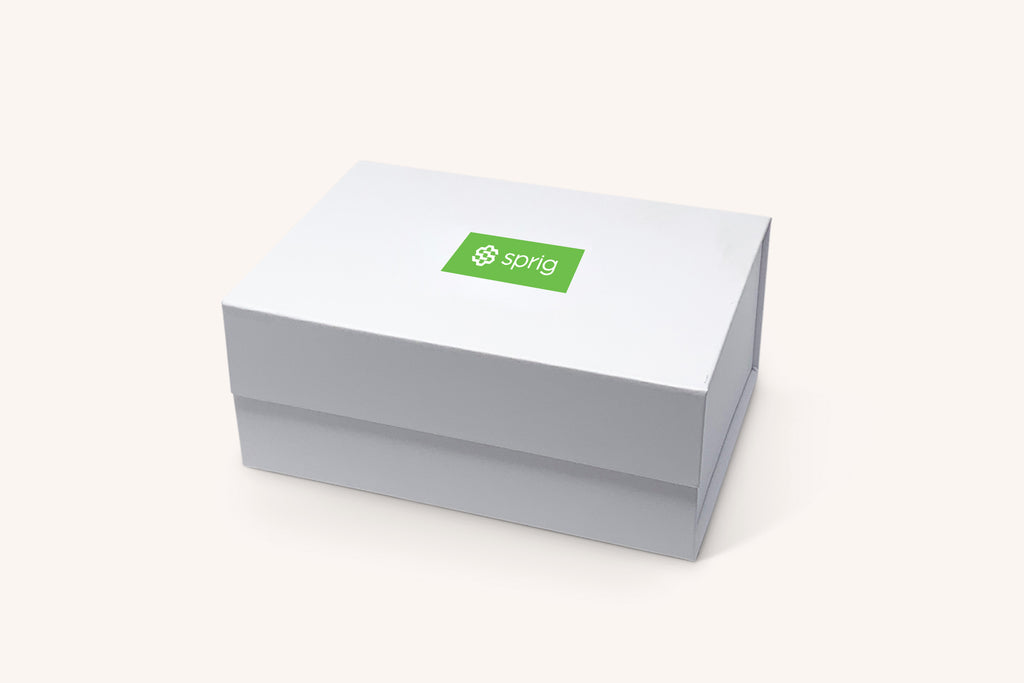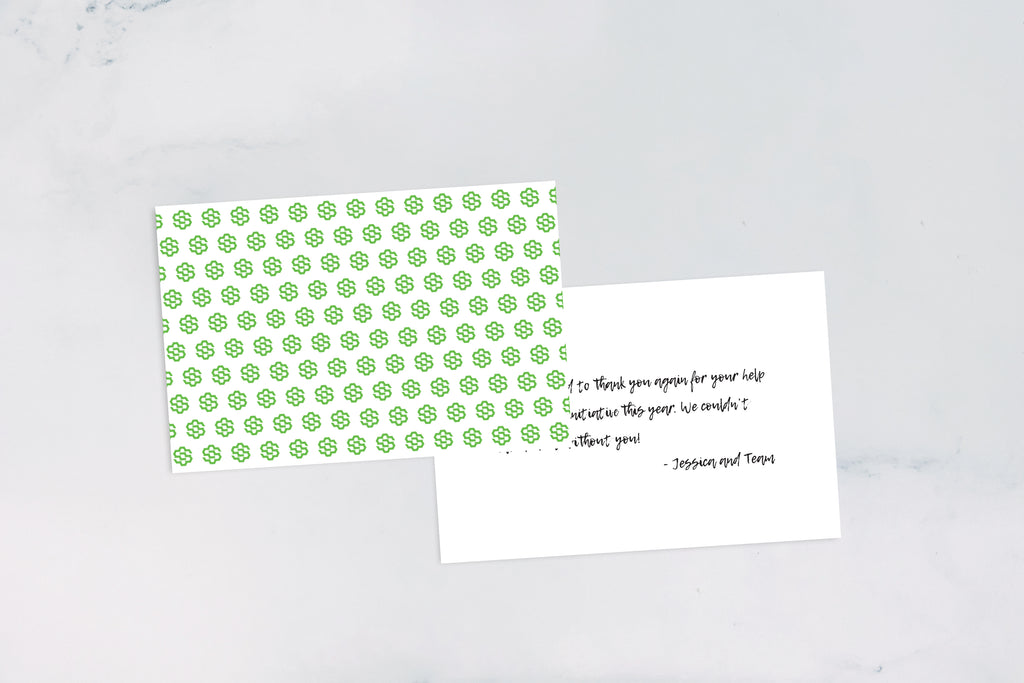 Sprig Breakfast In Bed
$90.00
$0.00
A great way to begin any day. Deliver breakfast in bed or a surprise in the kitchen, but you can't go wrong with this mix of morning time cheer. Enjoy Catskill pancake mix and the smoothest maple syrup to cross your taste buds. They'll finish it off with a hot cup of deep roast coffee. 
WHAT'S INSIDE
Catskill Pancake mix is made from the finest organic, traceable wheat and grown and milled in New York. Lovingly made in small batches, each package has tried-and-true recipes for light, fluffy pancakes and waffles.

This Charred oak & maple syrup can be drizzled over desserts, yogurt, pancakes, or ice cream. perfectly crafted to add a toasty, oaky complexity to your old fashioned or any classic cocktail. we've taken care of the details so you don't have to - the night's looking good (and so are you). Flavors of oak, burnt sugar and toffee.

Well-balanced, versatile coffee blend from Sightglass, celebrates simple, approachable flavors of milk chocolate, citrus, and stone fruits. We change the components seasonally, so the coffees are always fresh and the balance of sweetness, body, and acidity is just right. CCOF Certified Organic.

Tien Giang Chocolate is a signature bar of 9th & Larkin. Made with cacao beans sourced from Tien Giang, Vietnam, this bar has beautiful notes of brown sugar, nuts, cinnamon, with hints of figs and persimmon on a solid chocolate background.
ABOUT THE PRODUCT/VENDORS
It all began with one beekeeping kit, and Catskill Provisions was born. Each of their products is carefully sourced to include only the finest, locally harvested ingredients to reveal a unique blend of flavors, earning us accolades and a loyal following of chefs, foodies and cocktail enthusiasts.

From the very first batch of cocktail syrup, Yes Cocktail Co. has been committed to using only 100% all-natural fruits, herbs, botanicals, and spices in our craft cocktail supplies and syrups. Their recipes are made from scratch with craft spirits in mind; designed to enhance your spirit, not cover it up. 
After 10 years as a staple in San Francisco, 
Sightglass
 comprises a nexus
of distinctive shops, a talented and unwavering staff, and an unparalleled network of wholesale partners. It was a little simpler back then—two brothers, a few Chemex pots, and a leaky espresso machine, but their goals are exactly the same. They seek out beautiful coffees, roast them to their best expression, and serve them with care and kindness.
9th & Larkin is a San Francisco based company making bean-to-bar chocolates in very small batches. Each batch is handcrafted with the highest quality cacao beans sourced from a single region, and using just cacao beans, cane sugar and cocoa butter to achieve the purest flavor profile possible.
SHIPPING DETAILS
Box Size: 12.25x9x4.25
Order Processing:
 Because of the customization of the monogrammed notecards please
 allow 1 week before shipment is sent out. Please allow enough time for packages to arrive on time for your special day when ordering bulk orders.
Signature Kraft Gift Box pictured

 

not included in total

 

price and can be added to your order from this product page.