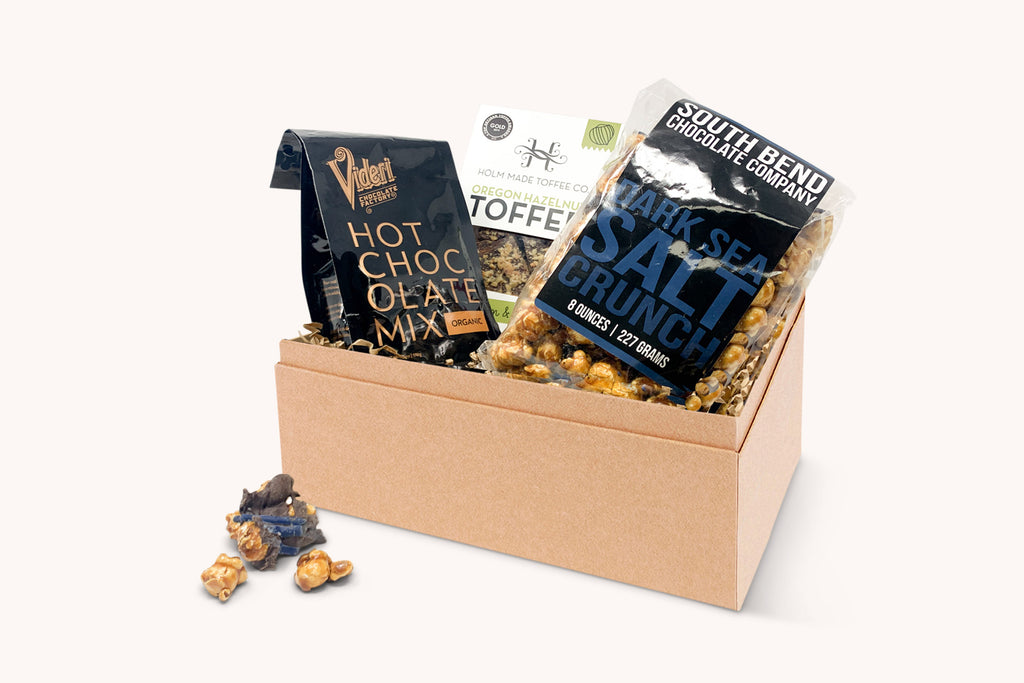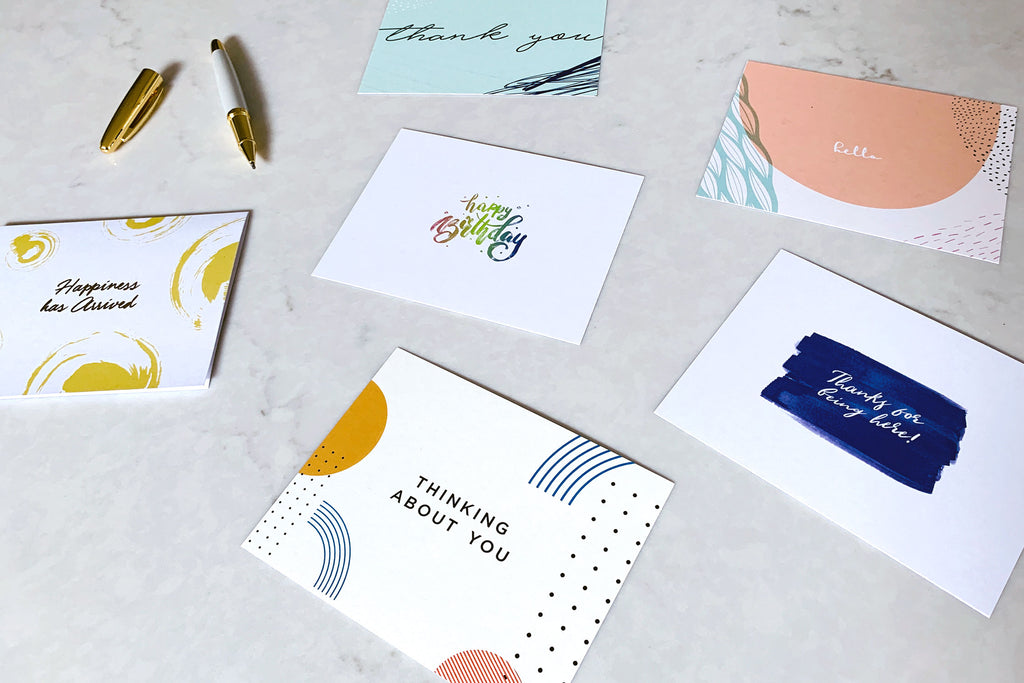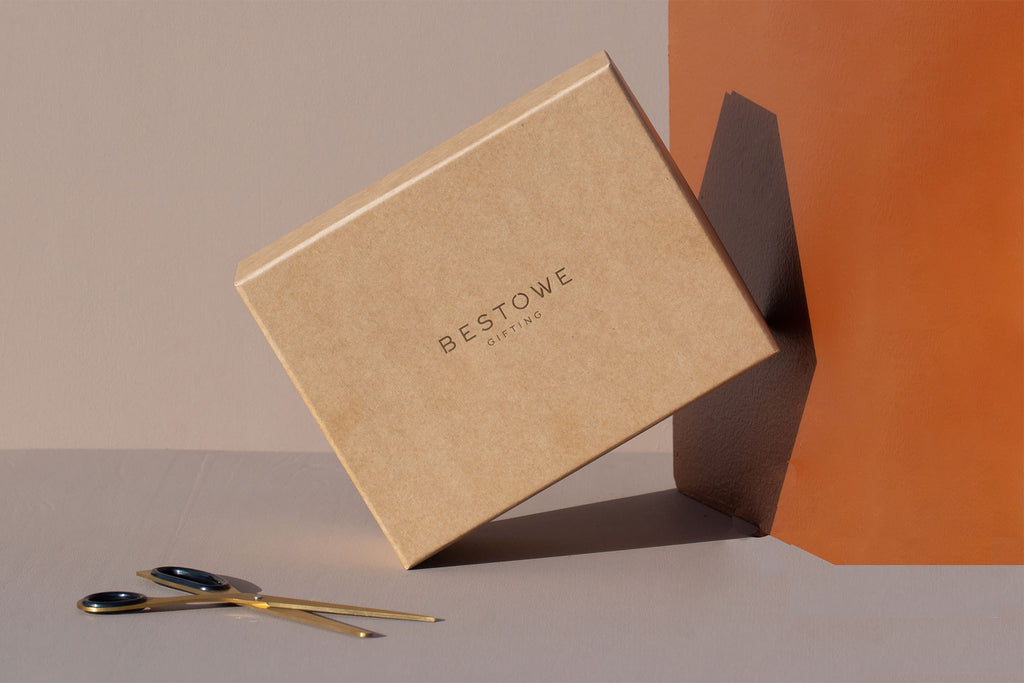 Sweet Treats Gift Box
$50.00
$0.00
A perfect sentiment and pick me up that any gift box supplies. When you can't get away to pick up the best of the sweet treats, we can send them for you. Bring on that fire and cozy up to salty and sweet dark chocolate drizzled popcorn, peppermint toffee that melts in your mouth and gourmet hot chocolate.
Gift comes with reuse-able, sustainable, rigid gift box (shown in photos).
BRAND THIS BOX?
Looking for personalized and branding packaging with a note card that shows off your company? You're only a click away! Reach out to place your order now. Minimums apply.
WHAT'S INSIDE
Videri Chocolate Factory was started by a group of friendly folks who wanted to create wonderful chocolate, from bean to bar, every day. They're a cozy chocolate factory that scrupulously sources every ingredient to ensure a high quality, responsible chocolate. 
Holm Made Toffee has been crafting artisan toffee for over 30 years and they plan to do so for generations to come. Every batch is handmade utilizing Oregon grown hazelnuts and ingredients sourced from around the Pacific NW.
The inspiration for Popinsanity Popcorn came from combining three key "kernels": an unused popcorn machine, a craving for sweets, and a desire to shake up the premium snack market with flavors that pop! It started when "foodie" & chef Jacob Goldenthal was set to open his café. Popinsanity gained national exposure when Oprah chose us as her favorite popcorn. As they say, The rest is history Enjoy!

ABOUT THE PRODUCT/VENDORS
SHIPPING DETAILS
Box Size: 12.25x9x4.25
Order Processing: Please allow 2-3 days before shipment is sent out. Please allow enough time for packages to arrive on time for your special day.
Gift comes with reuse-able, sustainable, rigid gift box (shown in photos).