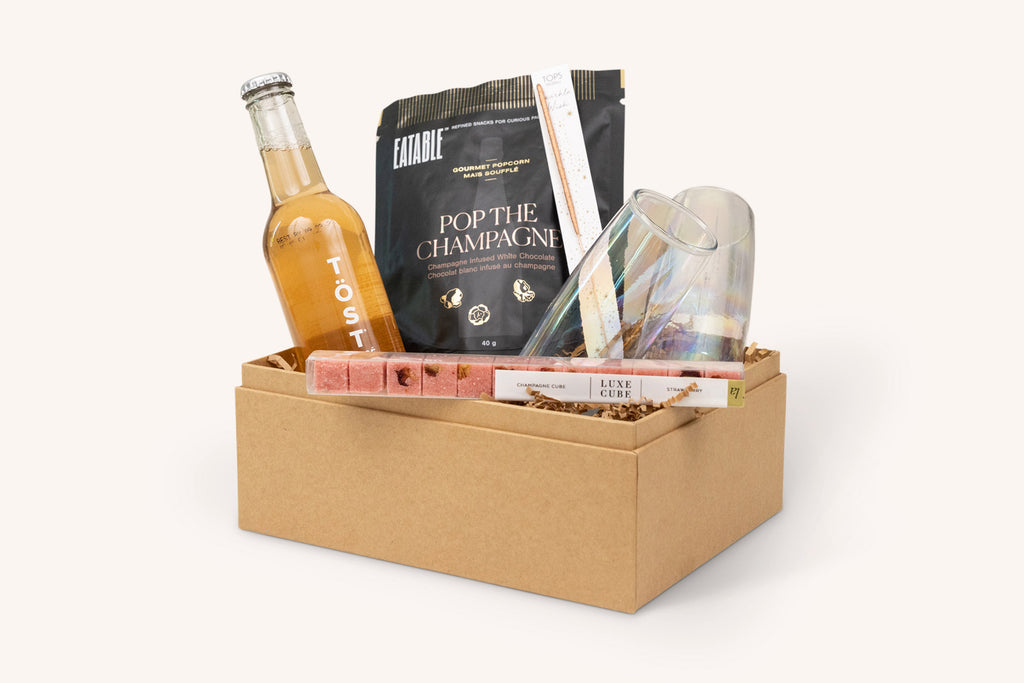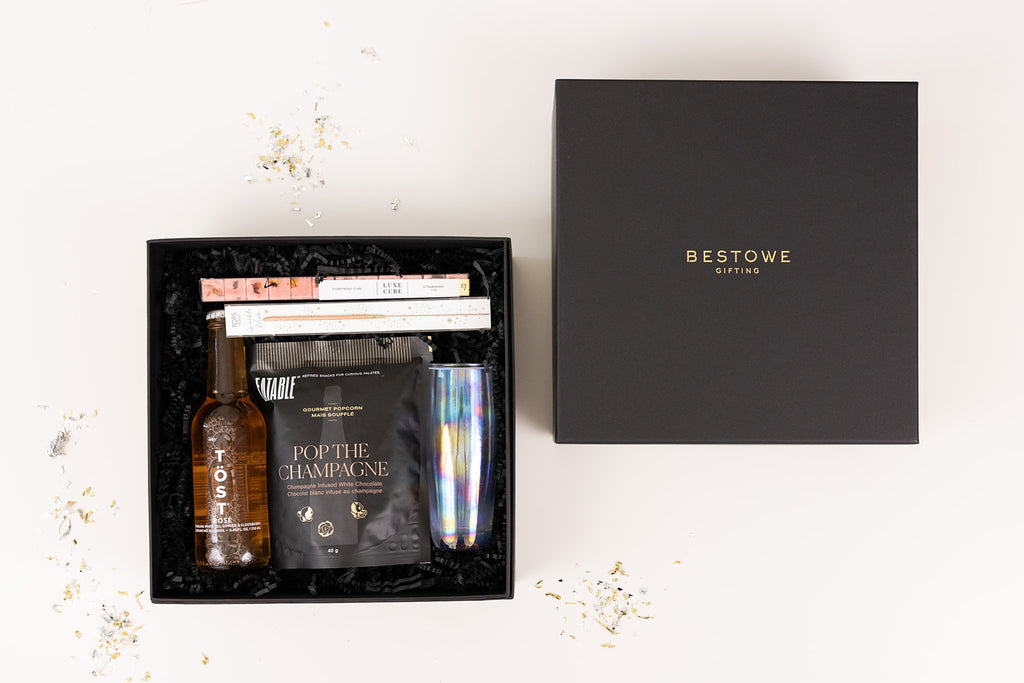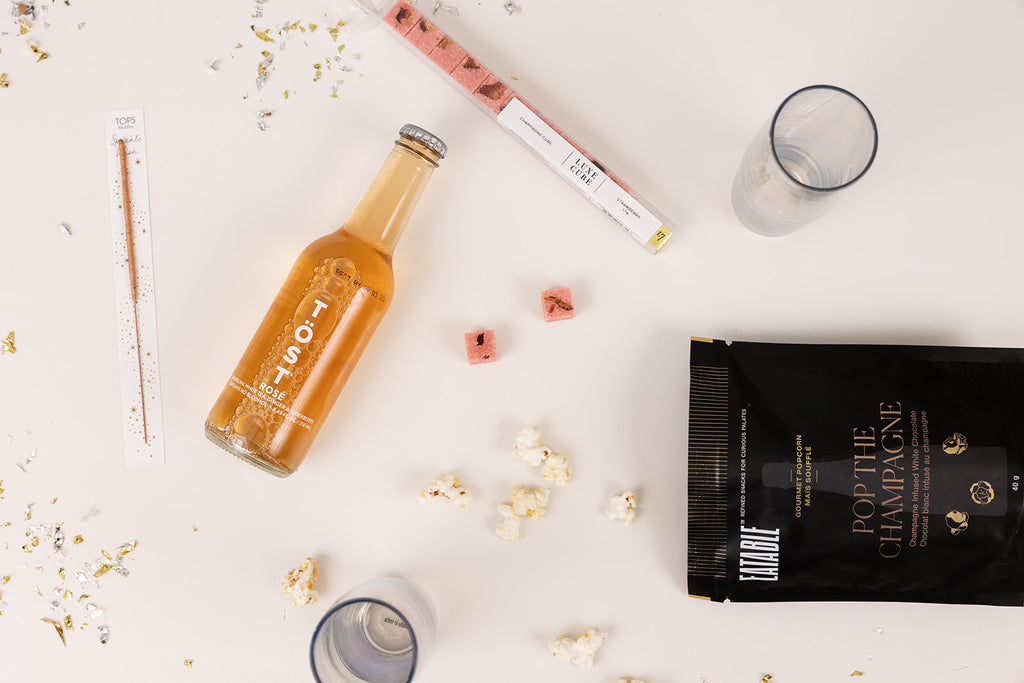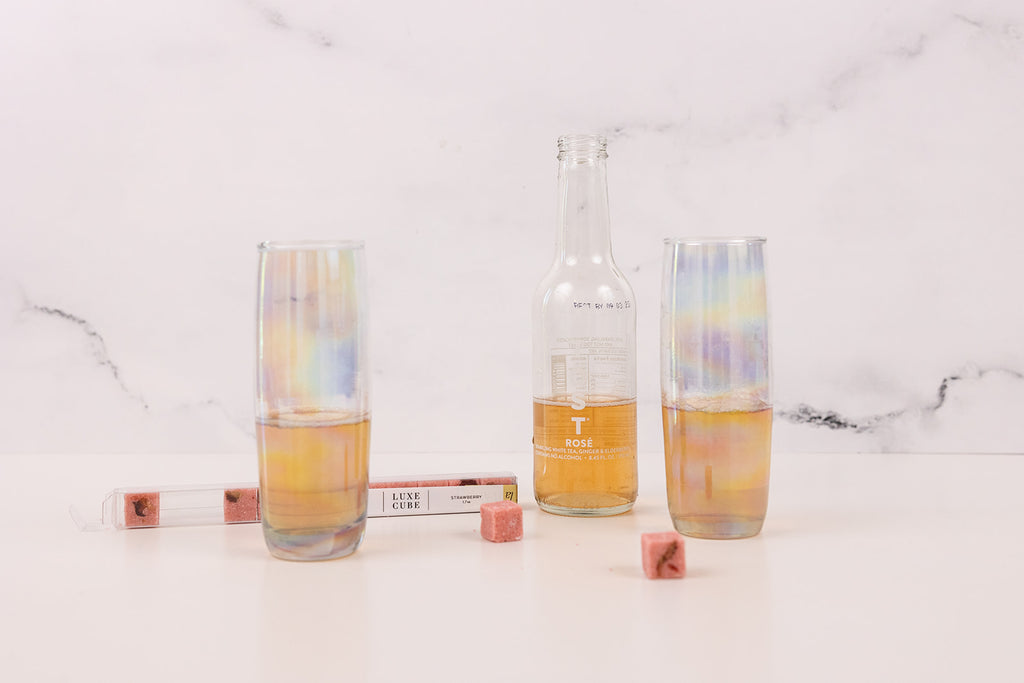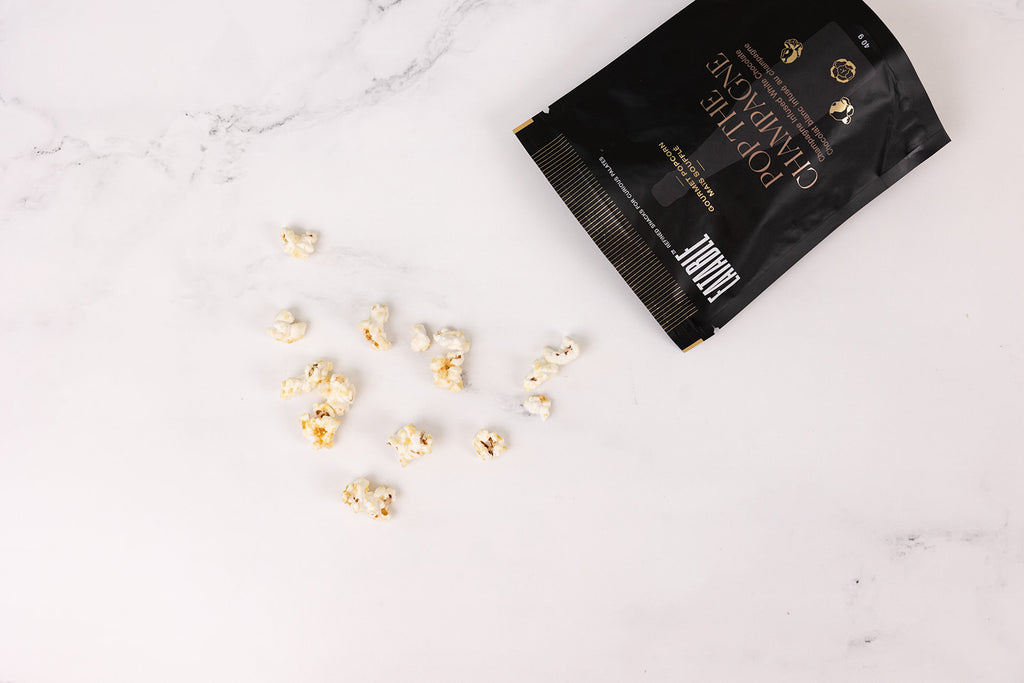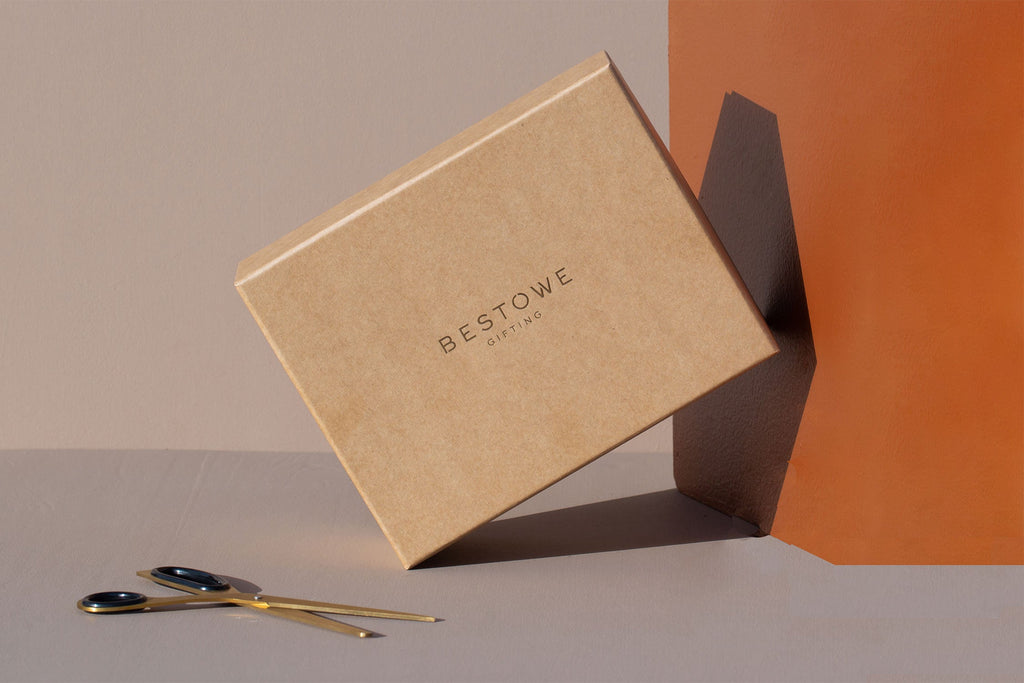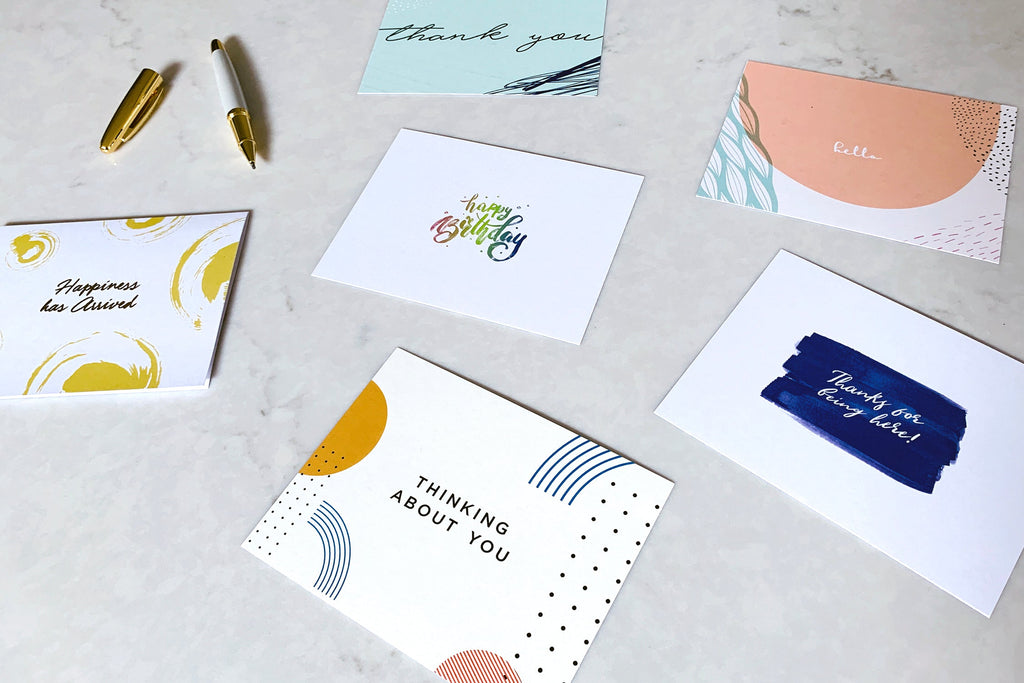 Celebrate Good Times Gift Box
$75.00
$0.00
Celebrate any occasion with a poppin' gift of 'champ' ions. This champagne indulgent/inspired gift box (non alcohol bottle of sparkly included) comes with a drink sparkler made with green tea and ginger, some pop rock inspired white chocolate champagne popcorn, strawberry drink fusion sugar cubes and an iridescent champagne glass. Perfect for baby shower gifting, a New Year's employee celebration, employee new-hire gift, or the closing of a new home purchase. There are about 1001 ways to celebrate with this box! Add on another champagne flute and bottle of Tost to celebrate for two. You'll win the "Best Friend" award for this fun gift!
Gift comes with reuse-able, sustainable, rigid gift box (shown in photos).
WANT THIS GIFT BOX BRANDED?
Looking for personalized and branding packaging with a note card that shows off your company? You're only a click away! Reach out to place your order now. Minimums apply.
WHAT'S INSIDE
TÖST 350 mL bottles are all-natural, delicious, dry, sparkling, alcohol-free beverages with white tea, white cranberry, and ginger. TÖST creates meaningful and refreshing drinking experiences that are perfect for every occasion.
Kettle-popped white kernels of white hulless popcorn are coated in a smooth, premium Belgian white chocolate infused with natural champagne extract. They're then sprinkled with sugar crystals that literally "Pop" in your mouth for a sensory-filled snacking experience like no other! EATABLE popcorn is made with natural ingredients, packaged in high-quality resealable foil bags, and have a shelf life of 9-12 months. Bag dimensions: 6.14" W x 7" H x 3" D
The Teaspressa strawberry sugar cubes create a bold infusion of all natural strawberry with cane sugar that makes for the most exciting champagne experience! An all natural sugar cube, naturally dyed with strawberry and made locally. These cubes feature a sweet, yet delicate fruit tart tart taste. Highly recommended in champagne to add a little fresh strawberry taste. 6 cubes per box.
Celebrate all year round with Citrine's Luster Glass Champagne Flute from Magenta. The iridescent glassware creates a radiant and inviting look and pairs perfectly with any tablescape. Mouth-blown handcrafted glass with hot cut mouth lip 2.15" x 2.15" x 6"

ABOUT THE PRODUCT/VENDORS
TÖST was created to fill the immense space. They brought together a team of beverage and culinary experts to create a beverage that by design imparted some of the characteristics often found only in alcoholic beverages to come out the other side with something that far exceeds expectations.
EATABLE creates refined snacks for Modern Connoisseurs. Our alcohol-infused gourmet flavors are infused with classic cocktails, wine and spirits for a sophisticated taste and texture worthy of those who truly appreciate the good stuff. You'll only find NATURAL INGREDIENTS - NO artificial colors, flavors, sweeteners, or preservatives.
With nearly a decade of industry experience, Allison DeVane launched Teaspressa with a marketing plan that consisted of pedaling a tea cart around downtown Phoenix and handing out free samples. There was no way she could have known that she would land an opportunity to pitch on Shark Tank and then, shortly thereafter, open up a shop of her own… Today, Teaspressa represents a lifestyle. It stands for good health and the courageous, unflinching pursuit of big ideas.
Magenta is a home décor lifestyle brand. They are committed to making thoughtfully designed, quality goods that not only reflect the artists' vision but tell a brand's story.
SHIPPING DETAILS
Box Size: 12.25x9x4.25
Order Processing: Please allow 2-3 days before shipment is sent out. Please allow enough time for packages to arrive on time for your special day.
Gift comes with reuse-able, sustainable, rigid gift box (shown in photos).