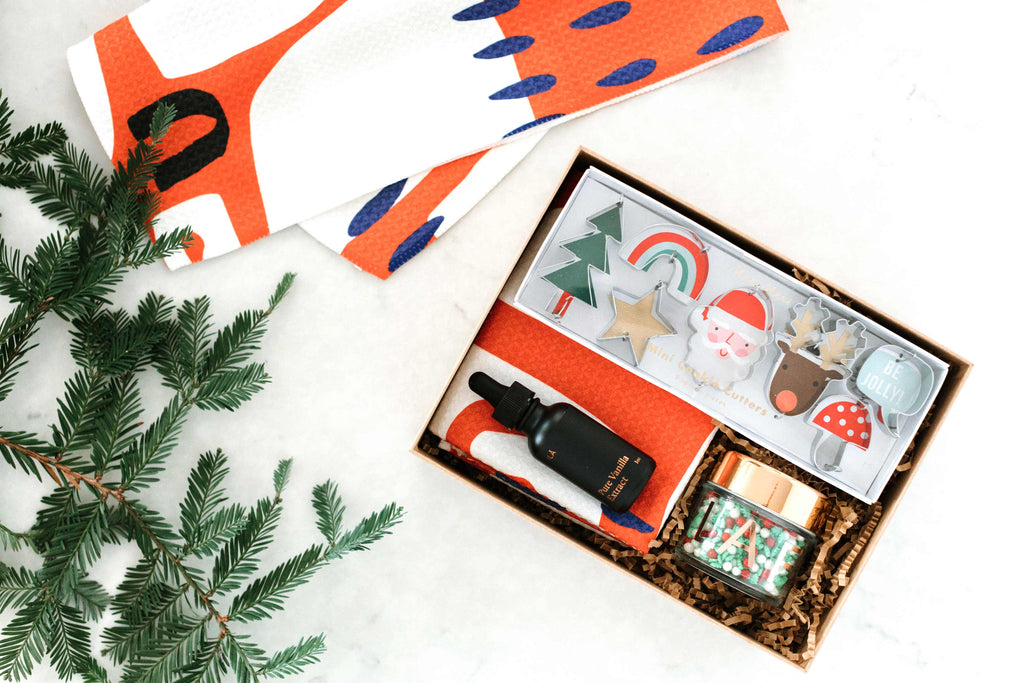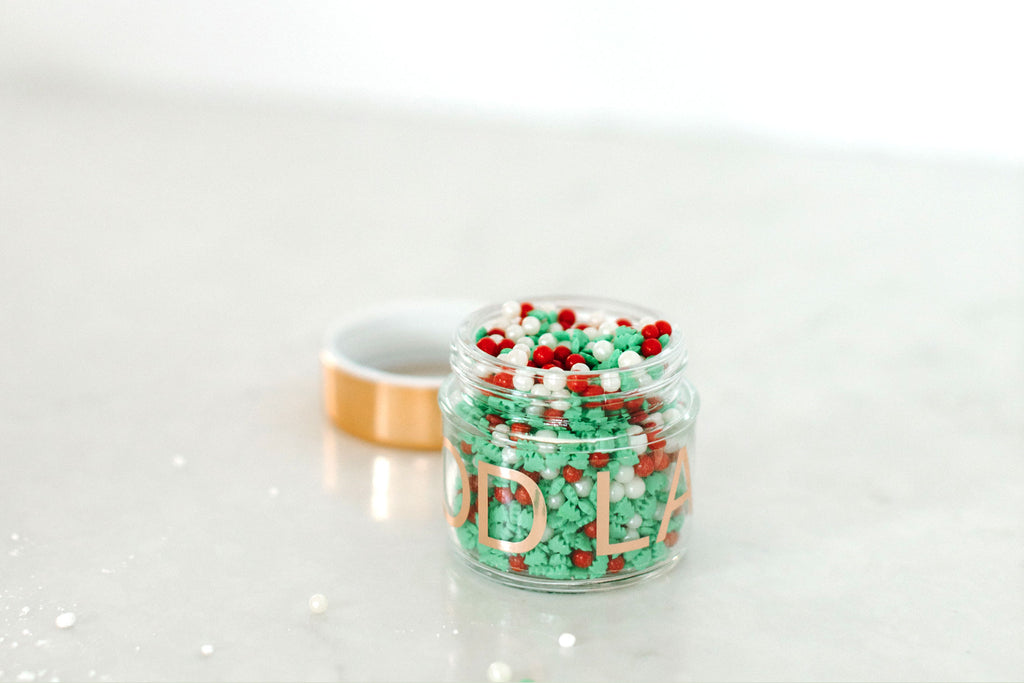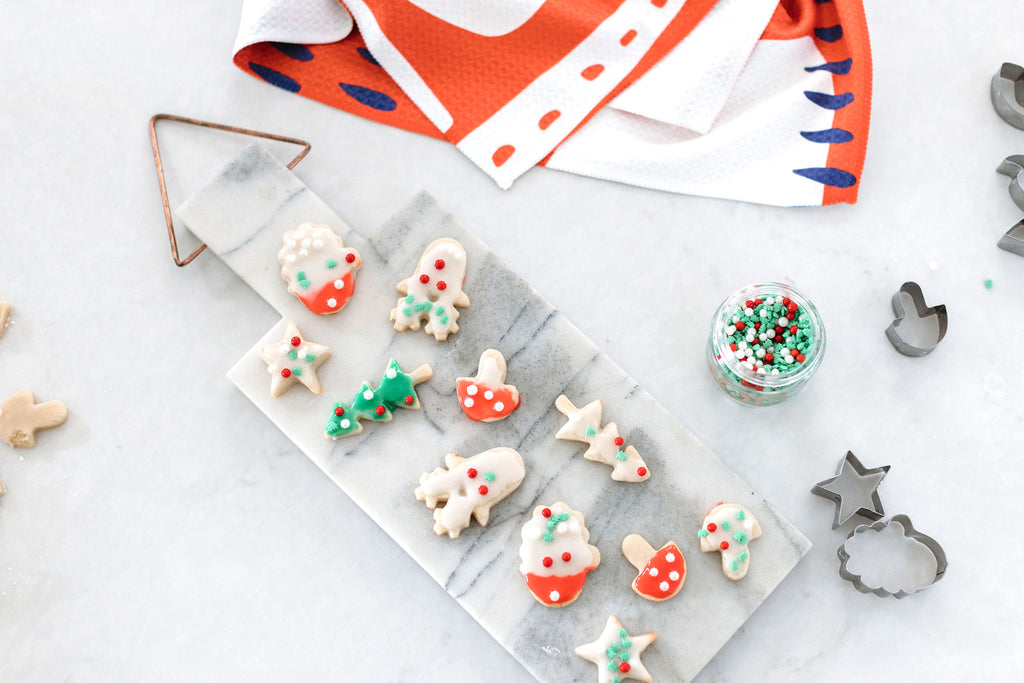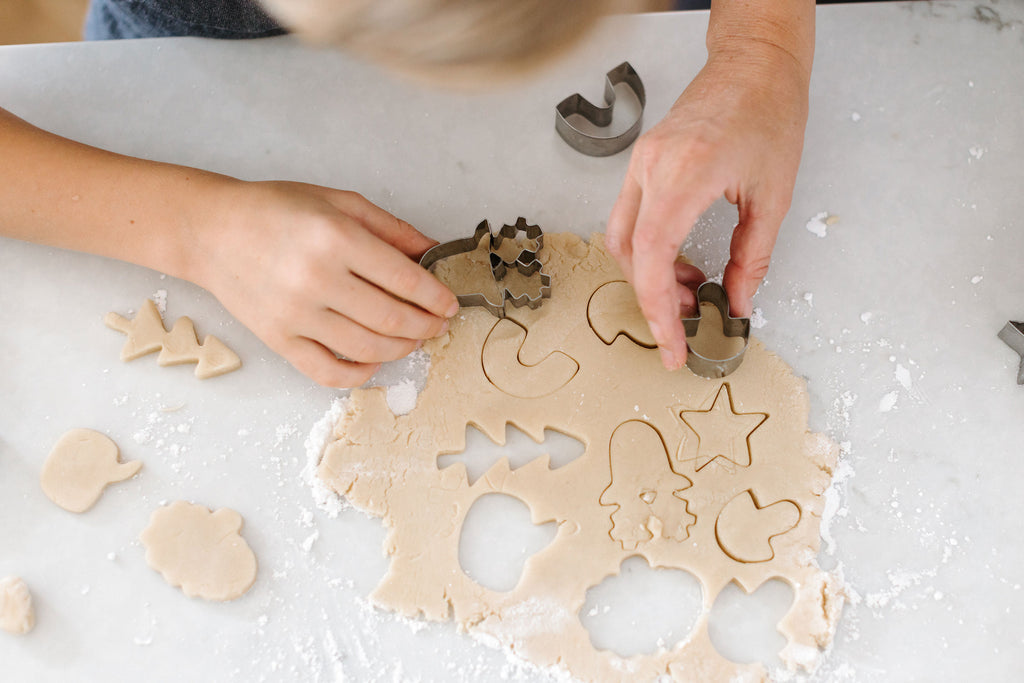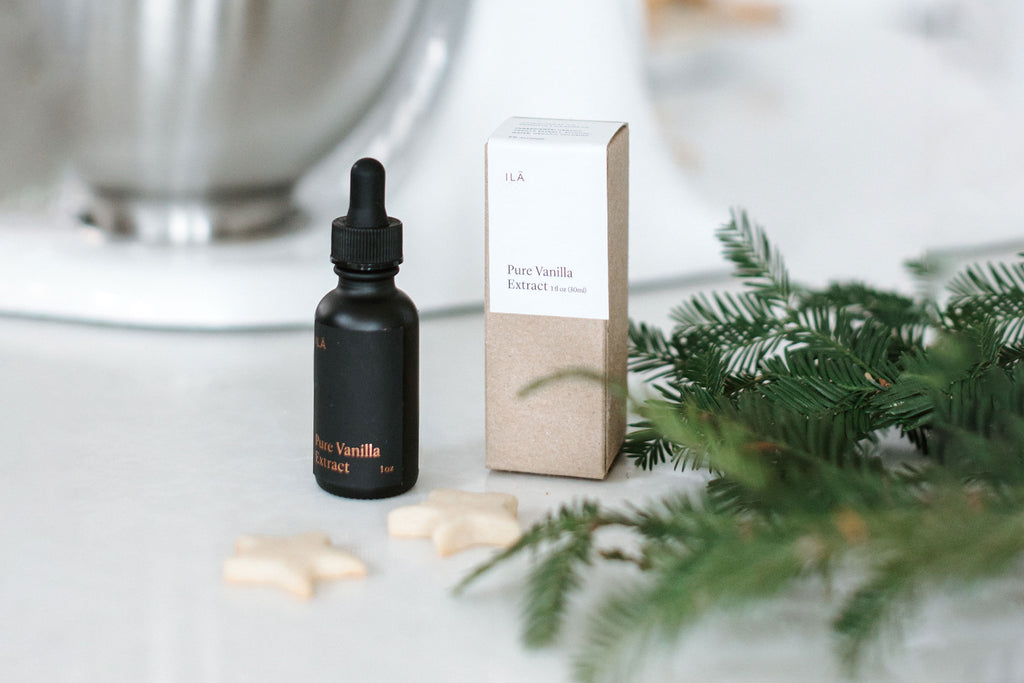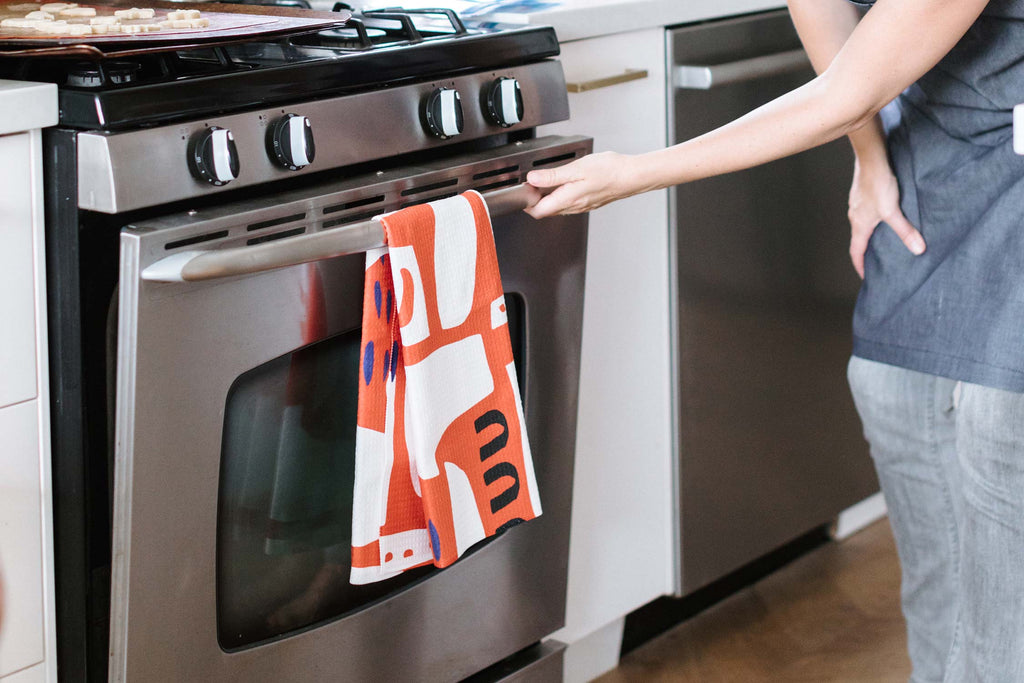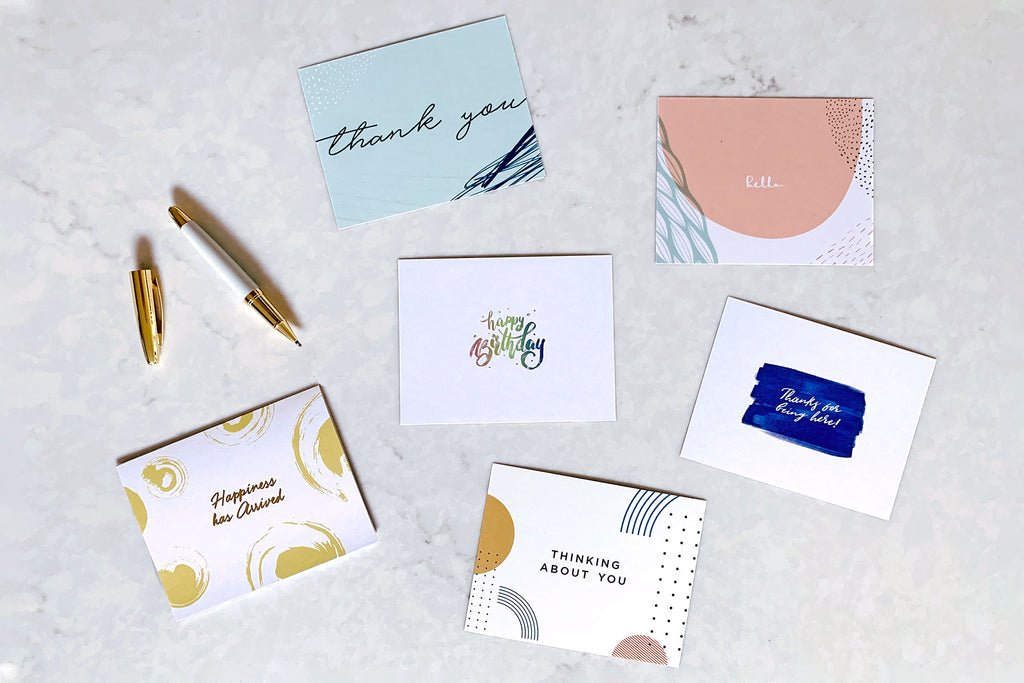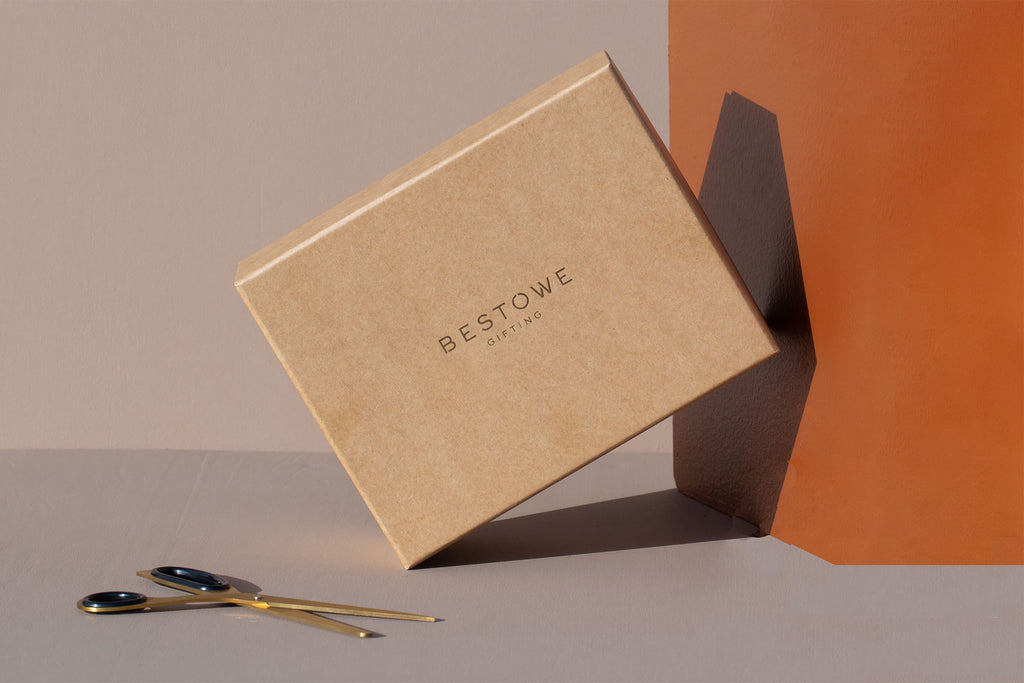 The Cookie Making Gift Set
$85.00
$0.00
An activity + cute gifts to boot! Definitely a must-have this holiday season for your friends who love to bake or families that like the holiday tradition of baking cookies together, and the kids who like to eat them. In addition to the gift box, we have a special offer: you'll get a month-long membership in the online cooking club at Food La La. 
Learn to cook inspired—but realistic—menus with simple
ingredients and your own tools!
BRAND THIS BOX?
Looking for personalized and branding packaging with a note card that shows off your company? You're only a click away! Reach out to place your order now. Minimums apply.
WHAT'S INSIDE
Get cookie creative this Holiday and make a range of cool festive shapes with this set of cutters from Meri Meri. Stainless steel. Pack of 7 Pack size: 205mm x 75mm x 25mm
Add a festive touch to your holiday treats! These sprinkles from FOOD LA LA of mini trees, pearls, and holly berries will add a bit of fancy to everything from hot cocoa, ice cream sundaes, sugar cookies, and holiday cakes. Sprinkles are packed in a reusable 3 oz glass jar with metallic copper accents.
Native to Mexico, and reliant on the Mexican mountain bee for natural pollination, ILA shops' cold-pressed vanilla extract is derived from vanilla orchids that mature slowly — ensuring a deep, fragrant flavor. Darker and richer than Madagascar and Tahitian vanilla, its robust and intoxicating taste is the reward for your patience.
In their quest to create the perfect kitchen tea towel, Geometry is leading the way to a more efficient and clean kitchen. The cute tightly knitted waffle-weave towel is perfect for holiday decor too. The construction of each towel is perfectly soft and powerfully effective (each made with two recycled plastic bottles) with fast drying time so taking care of spills is a cinch! The absorbency of our premium microfiber is hard to beat, absorbing nearly 7X its weight in liquid. 18" x 30" 
ABOUT THE PRODUCT/VENDORS
The story started in Los Angeles in 1985. Meredithe (whose childhood nickname was Meri Meri) would sit at her kitchen table with scissors, pens and a big pot of glitter. The first Meri Meri cards were made that way. The magic began... local stationery stores in Los Angeles loved her cards and asked for more. One kitchen table and one pair of scissors weren't enough: soon Meredithe needed many kitchen tables and an enormous pot of glitter.
Lindsay is the creator of FOOD LA LA.  After quitting her job selling corporate life insurance, she backpacked through France (working for farmers and artisans) to discover the je ne sais quois that makes French food so special. Her travels inspired her to launch FOOD LA LA—a place for all things fun and fancy but never fussy!  At FOOD LA LA, they believe deeply in the power of creativity and use food and cocktail as the perfect blank canvas. Delight in our world through the FOOD LA LA COOKING CLUB (live monthly cooking classes featuring inspired menus and artisan guests) and products like sprinkles and DIY macaron kits. We exist to help you learn to make delicious, beautiful food and cocktail at home. 


Carefully sourced from farms, purveyors and artisans around the globe, each of the ILA products has been selected for its integrity with an aim to inspire you to gather, cook and celebrate the act of a shared meal. The origin of ILA is rooted in Hindu Mythology, and is named after a woman whose beauty was irresistible, she is gentle, kind and a spirit of the ground. Literally translated, ILA in Sanskrit means earth, beauty and prayer.

Geometry launched with a single mission: To fuse beautiful, cool, fun, unique, and hip art on products used every day in our homes. As their debut product line, they introduced the Geometry Tea Towels - a premium line of not-so-ordinary tea towels made to order and printed in California.
SHIPPING DETAILS
Box Size: 12.25x9x4.25
Order Processing:
 Because of the customization of the monogrammed notecards please
 allow 1 week before shipment is sent out. Please allow enough time for packages to arrive on time for your special day when ordering bulk orders.
Signature Kraft Gift Box pictured

 

not included in total

 

price and can be added to your order from this product page.