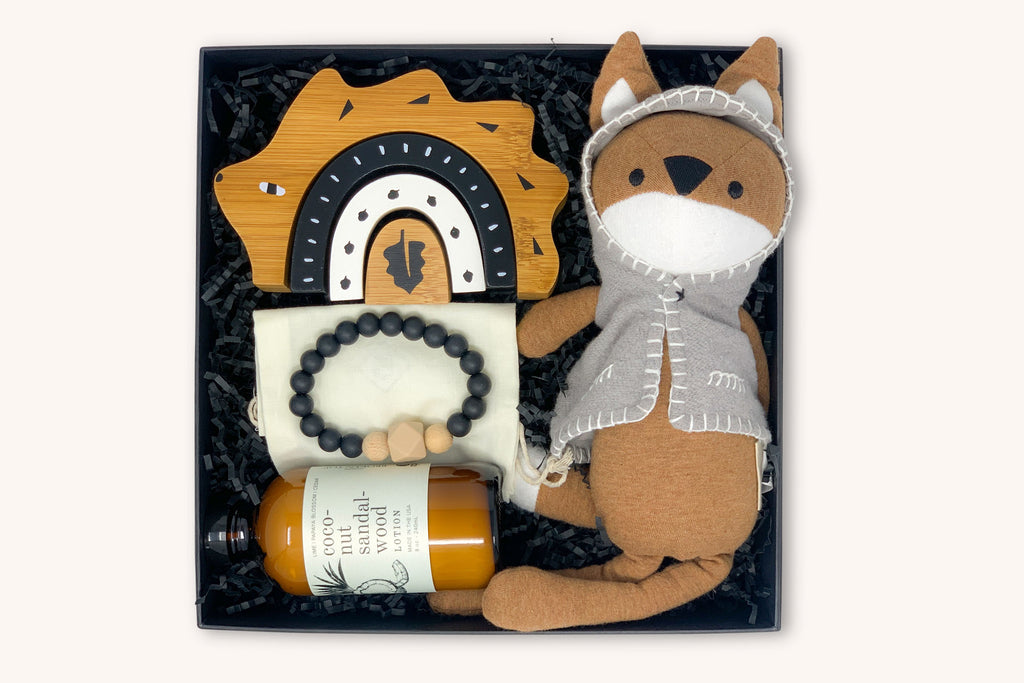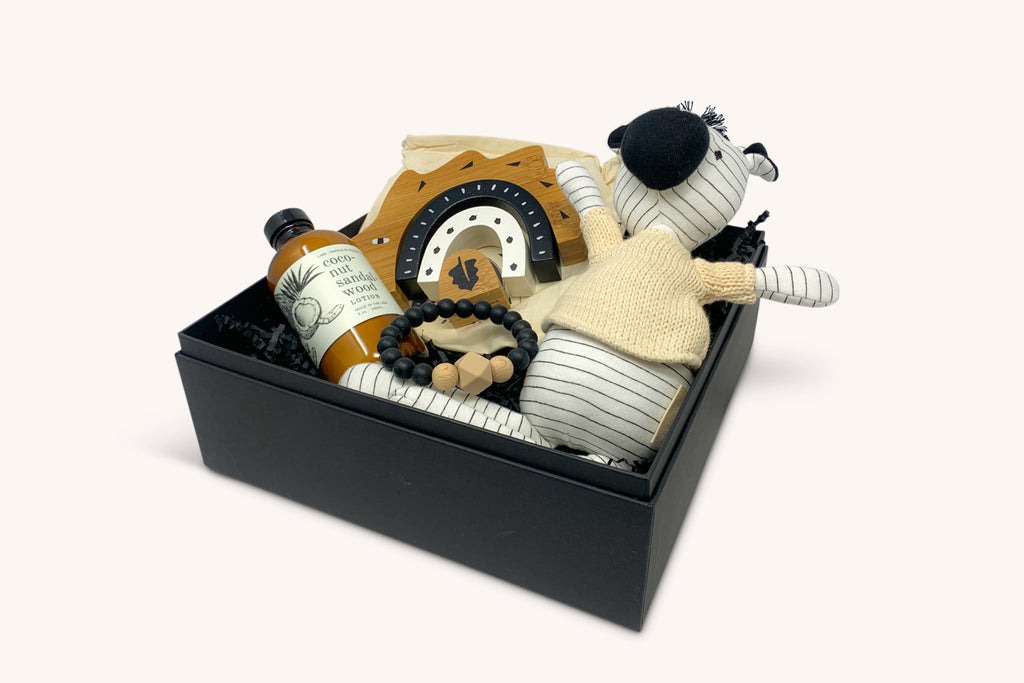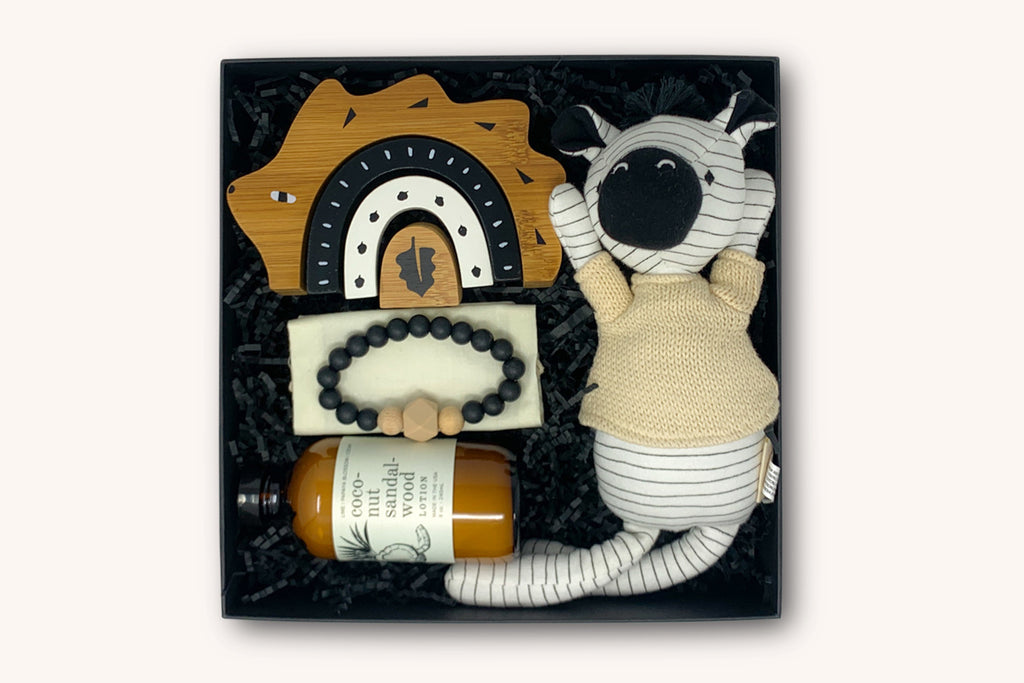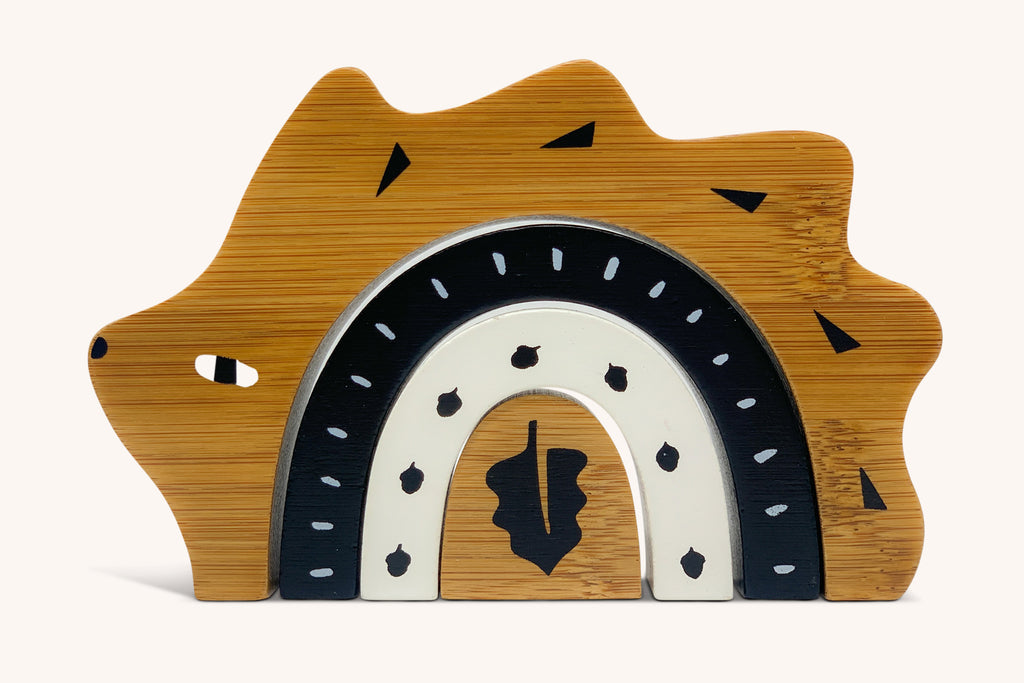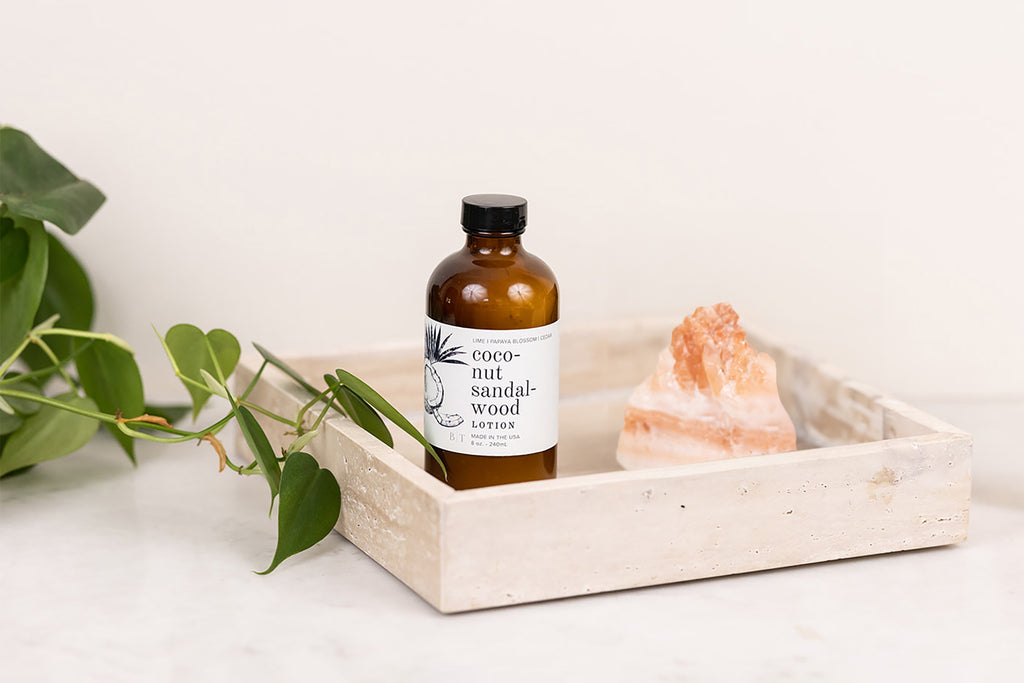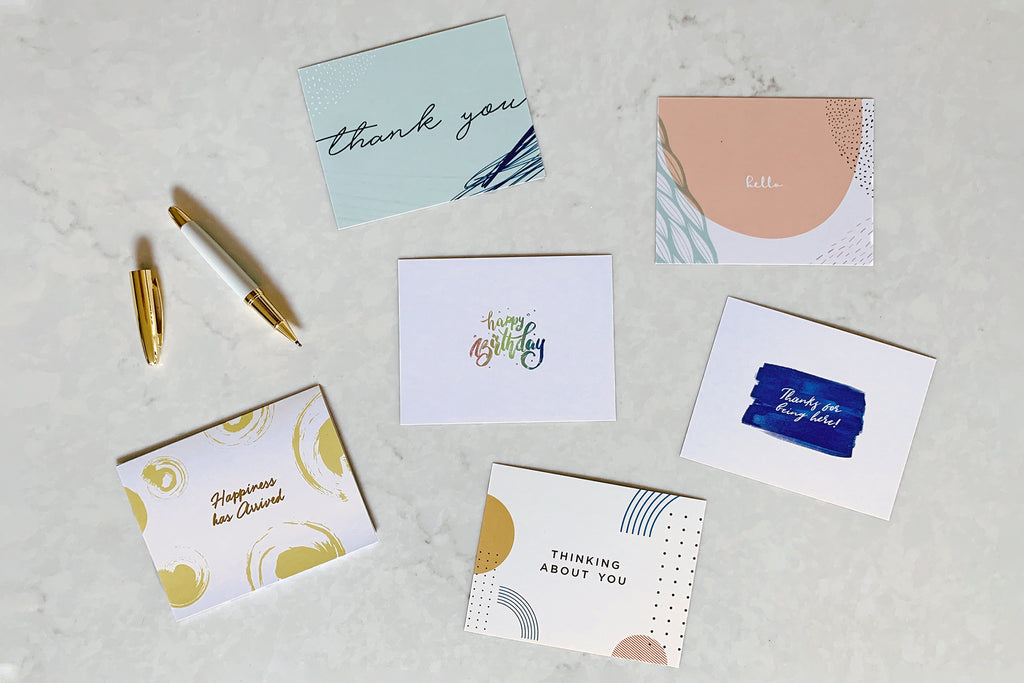 Woodland Baby Gift Set
$85.00
$0.00
Introducing our enchanting Woodland Baby Gift Set – a whimsical bundle of joy that's as unique as the little one it's meant for. Inside this charming box, you'll discover an adorable Crane Baby Stuffy, available as a Fox or Zebra, just ready to become a lifelong companion. The set also features a Hedgehog Stacking Toy to spark early creativity, Coconut Sandalwood Lotion for mama, a trendy bracelet for mom to wear that doubles as a safe Baby Teething Ring. It's the perfect blend of nature-inspired playfulness and maternal love, beautifully packaged to delight both baby and parent alike.
Gift comes with reuse-able, sustainable, rigid gift box (shown in photos).
DO YOU WANT THIS BRANDED?
Looking for personalized and branding packaging with a note card that shows off your company? You're only a click away! Reach out to place your order now. Minimums apply.
WHAT'S INSIDE
The perfect size for cuddling, Crane Baby Frankie Fox or Zulu Zebra plush toys are sure to bring a smile to your little one's face.
Nesting Hedgehog by Wee Gallery is made from sustainable eco-friendly bamboo wood. Nestable, stackable, sturdy pieces make for lots of fun opportunities for creative play. Comes in its own printed cotton bag for easy storage and gifting perfection.
Meet the new Coconut Sandalwood scent by Broken Top Brands. This coconut masterpiece has notes of lime, papaya blossom, and cedar. Comes in a sustainable glass container that you can reuse. 8 oz
The silicone Bracelet/Teething Ring by Glitter & Spice are the perfect accessory for mom while keeping teething babies happy! Made from 100% food-grade silicone, the soft texture feels good on sore, teething gums and provides visual and tactile stimulation for babies. It's dishwasher-safe and baby safe, too!
ABOUT THE PRODUCT/VENDORS
Crane Baby is a one-stop shop for all things nursery. Mix-and-match collections make it easy to create a dream nursery as unique as your little one. Expert craftsmanship and quality materials ensure products are both durable and touchable. And with handmade, hand-stitched, and hand-curated design, we're helping you bring a bit of human touch to your nursery.
As a graphic designer (Surya) and teacher (Dave) of Wee Gallery, they were fascinated by the idea of helping their baby's brain develop by literally playing with visuals. They discovered that as motor skills develop, babies grab the blocks to look at them and start stacking them. 
Broken Top Brands is a woman-owned business. They believe that sustainable, eco-conscious products should be affordable yet luxurious and healthy to fit into everyone's lifestyle. That's why all of their hand-made home goods and body products are free of parabens and phthalates. They are also gluten-free, cruelty-free, and vegan.
The CEO and Founder of Glitter & Spice, Lorene Mah was inspired to find a teething solution that was safe yet stylish when her youngest started teething. She created Glitter & Spice in 2015 to help modern-day parents find on-trend teethers that were safe and fun for babies to chew.
SHIPPING DETAILS
Box Size: 12.25x9x4.25
Order Processing: Please allow 2-3 days before shipment is sent out. Please allow enough time for packages to arrive on time for your special day.
Gift comes with reuse-able, sustainable, rigid gift box (shown in photos).