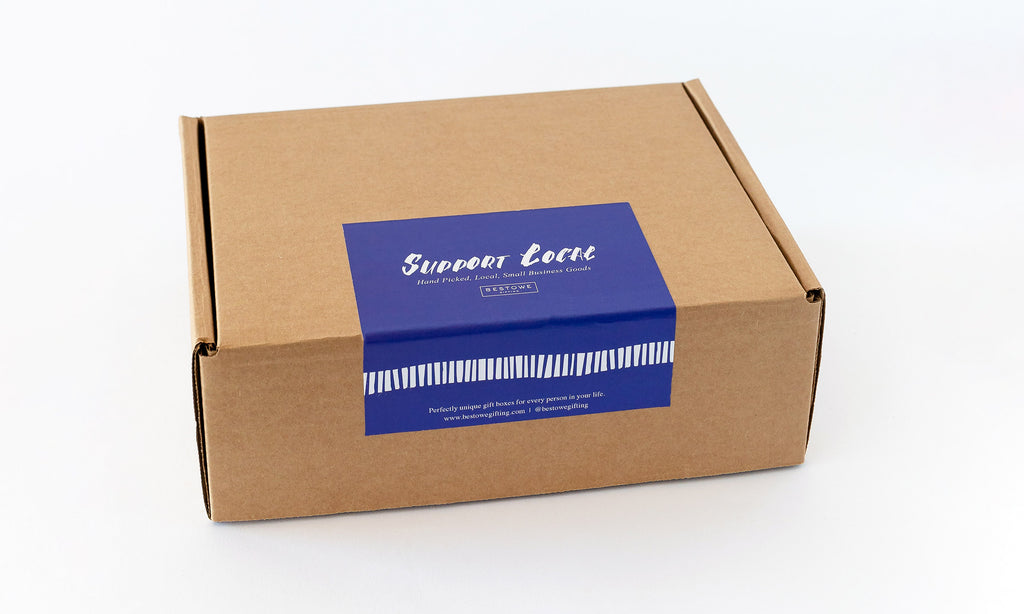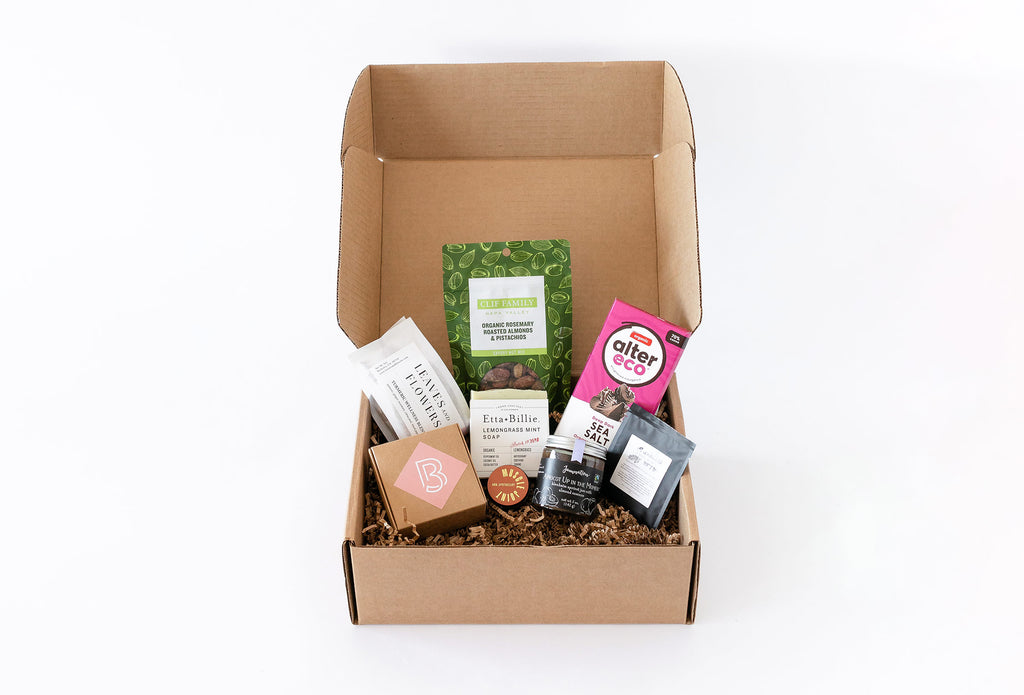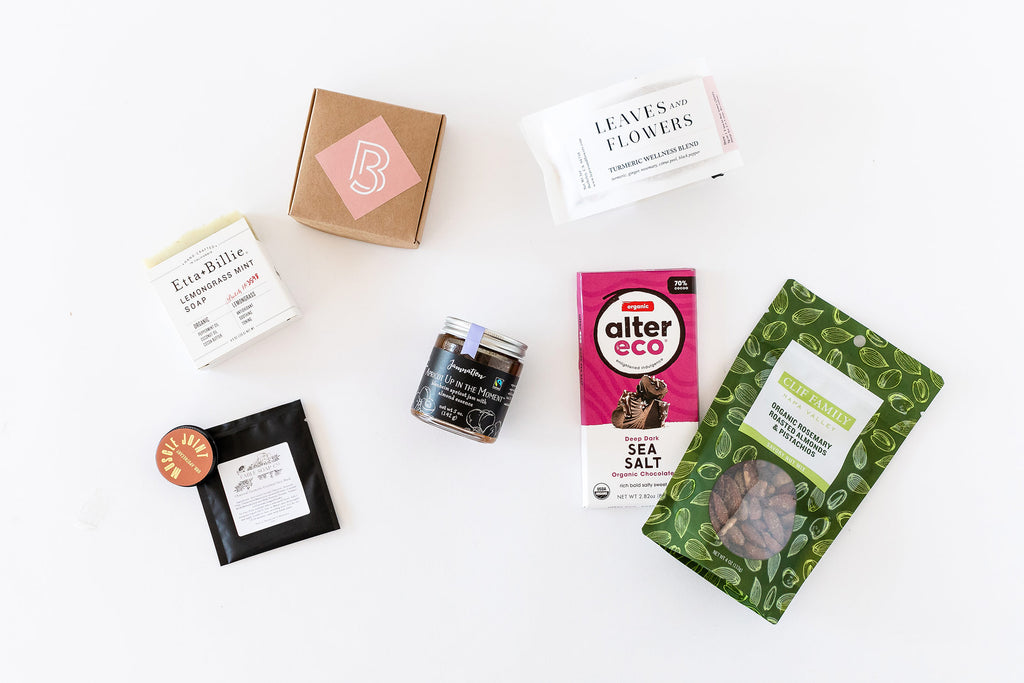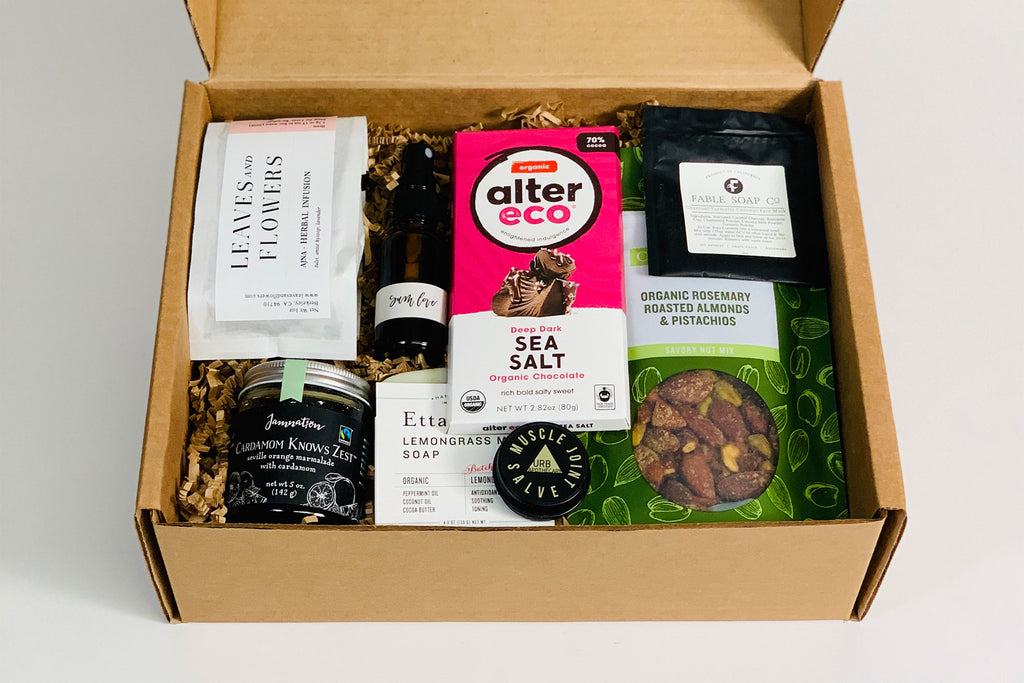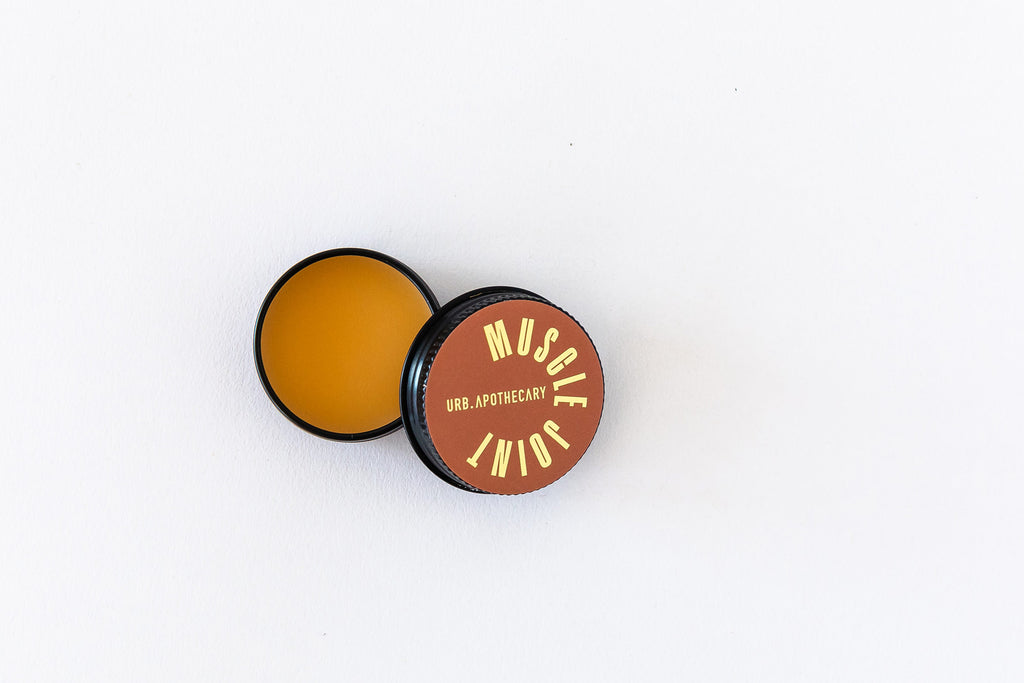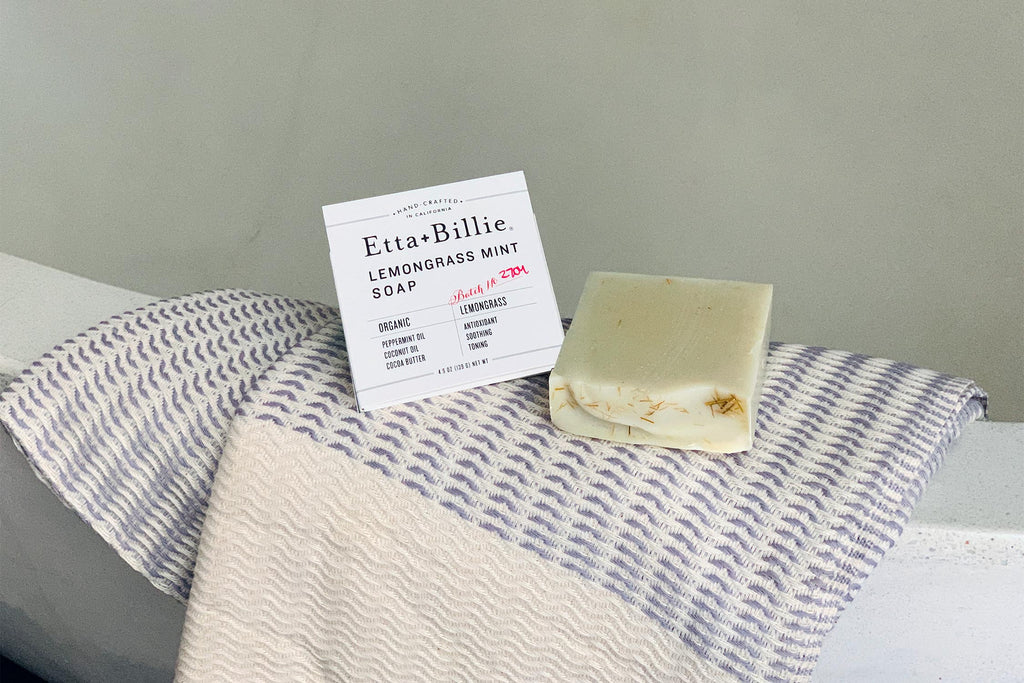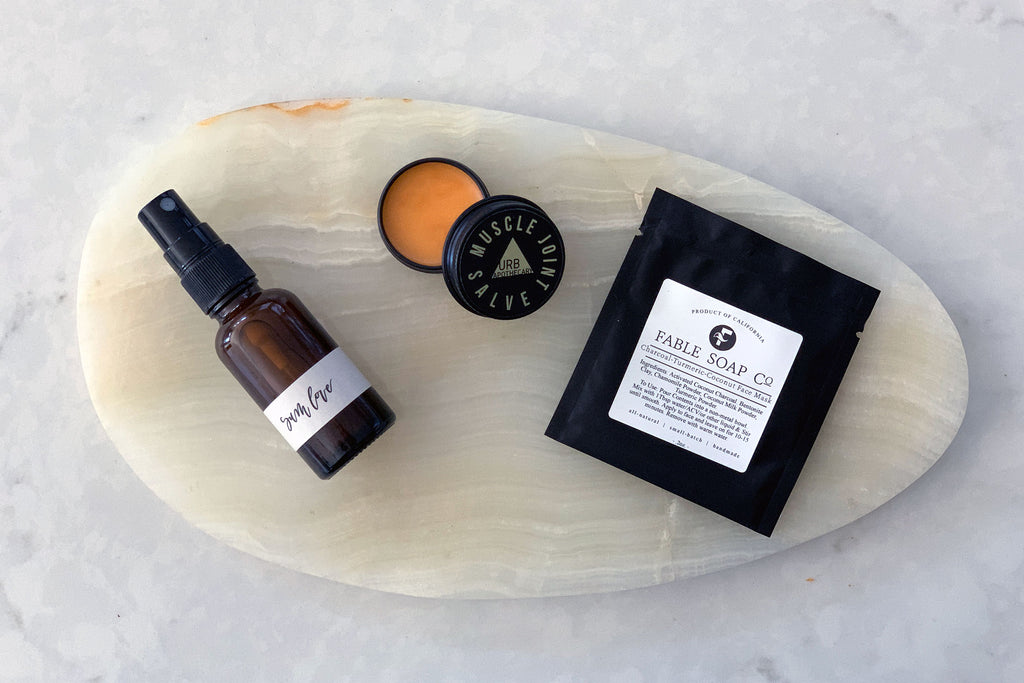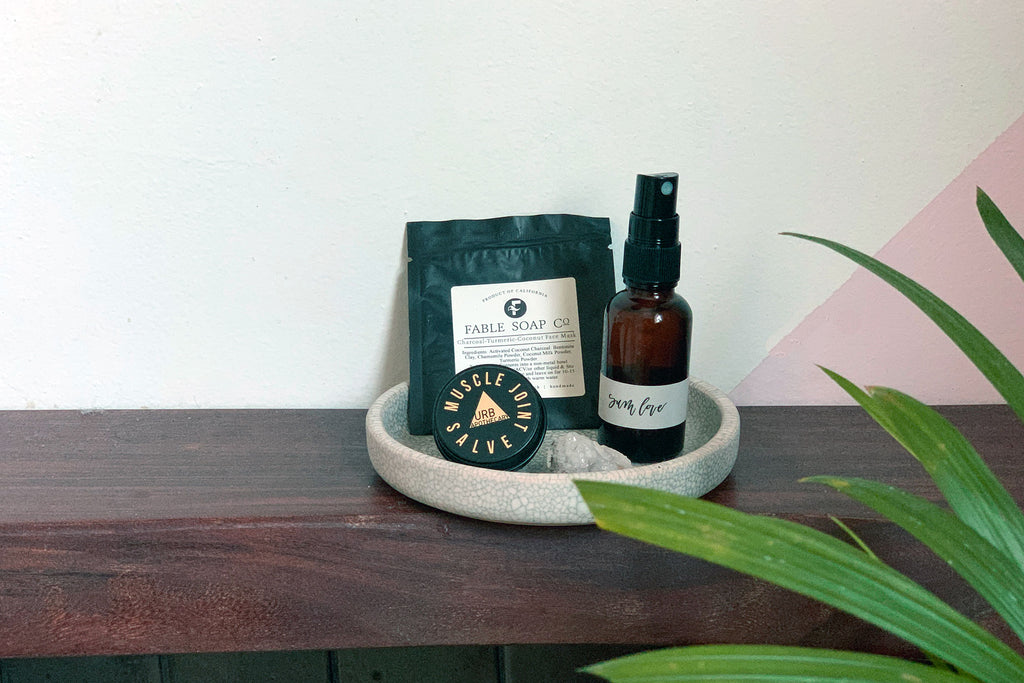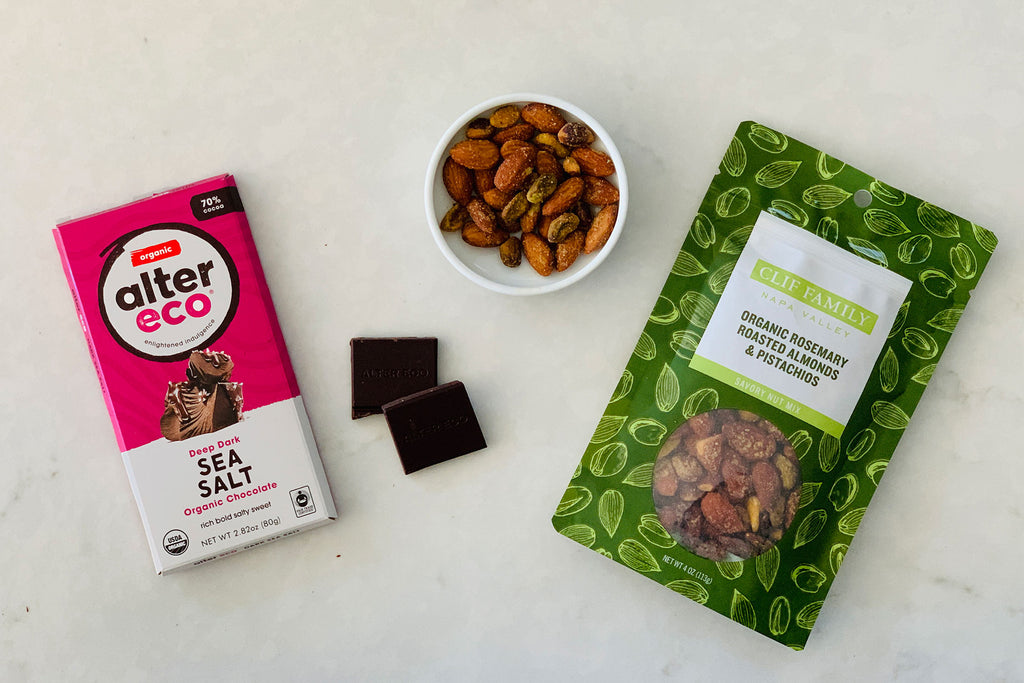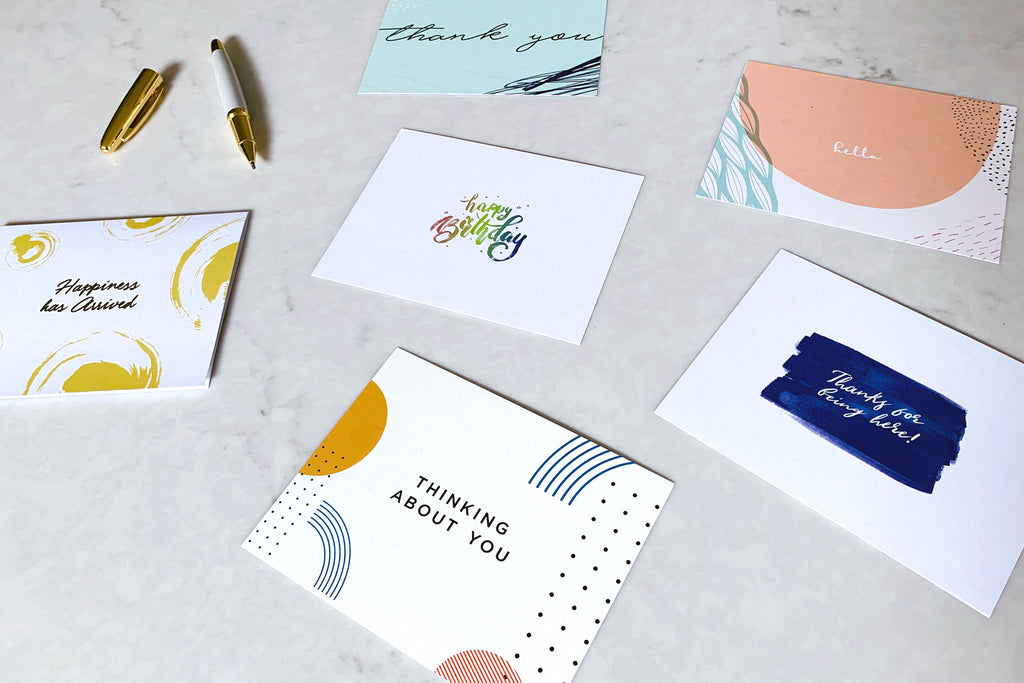 Support Local: Northern California Gift Box
$95.00
$0.00
Buying local has never felt so good. Our Northern California local gift box assortment supports businesses from around the Bay Area and beyond while giving you and yours products with a unique story. By buying local we bring people and communities together and encourage small businesses to thrive. 
Our Support Local gift set was created as a way to give back to medical workers and small-businesses during the COVID-19 outbreak. Send this to a friend in the medical field and give them a thank you gift relief box, OR send to a friend who is recovering, to cheer them up, or to encourage them during a stressful time. 15% of the proceeds from this box will go to the Direct Relief, an organization helping those in need get medical supplies during crisis.
WANT THIS BOX BRANDED?
Looking for personalized and branding packaging with a note card that shows off your company? You're only a click away! Reach out to place your order now. Minimums apply.
WHAT'S INSIDE
Discover Our San Francisco Gift Box
Lemongrass Mint Soap:
 An uplifting blend of earthy citrusy lemongrass and fresh exhilarating peppermint. Green clay detoxifies and organic lemongrass leaves gently exfoliate. Soaps are handcrafted in small batches using organic ingredients. 
Leaves and Flowers Tea company, joined forces with cookbook author Heidi Swanson to bring you this exclusive Turmeric Wellness blend. Together they formulated a tea to support the changing of the season and safeguard your immune system. All ingredients are sustainably harvested and cultivated without the use of chemicals. 22-24 servings per 3oz package.
Herbaceous is just a fun word to say, especially when we can use it to describe a roasted nut mix we want to eat by the fistful. Clif Family Kitchen's Rosemary Almonds & Pistachios get their flavor from fresh rosemary balanced with orange zest – two things you wouldn't think to blend together but absolutely will from now on! These Napa Valley makers never shy away from big flavor combinations, making this perfect for anyone looking for something, ahem, off the beaten snack. 
Alter Eco's smooth,
Swiss-crafted dark chocolate bar
meets its match with a generous stirring of fleur de sel de Guérande, the world's most coveted sea salt.
Fable Soap Co. Sea Clay & Goats Milk face mask is perfect for oily or acne prone skin. Sea Clay, which is rich in magnesium, potassium, sulfates and calcium helps absorb skin impurities and tighten dull weathered skin. Goats milk helps to balance skin's PH while infusing trace minerals, omegas, and fatty acids. The perfect solution for combination, or troubled skin.
Muscle Joint Salve Tin from Urb Apothecary. The active constituents of herbs  like Arnica, Menthol, Comfrey, Cayenne and Turmeric in this muscle and joint salve absorb into the skin and encourage the healing of injured muscles and joints.
A Jam like no other. Enjoy some seasonal Jam from award-winning Bay Area
Jamnation Jams. 
ABOUT THE PRODUCT/VENDORS

Anna and Emily founded Leaves and Flowers in 2014 by utilizing locally grown botanicals to create their infusions, in hopes of offering a botanical experience that honors the beauty and lore of the plants. Inspiration comes from the plants themselves – the mythology of their medicine, their potent leaves, delicate flowers, and the intoxicating aroma and flavor they release when infused. Leaves and Flowers botanical infusions are produced by hand in small batches in their California workshop. 
Fable Soap Company is an all-natural, small-batch skincare company with a promise of high quality and ethically sourced ingredients. Made by hand in California, the brand includes a wide range of products suitable for all skin types, especially sensitive. Owned and run by women, Fable Soap Company understands the importance of building a brand with a purpose. For every retail bar of soap purchased, a bar is donated to a women's shelter across the country. This program strives to provide access to hygienic and safe cleansing to women and children who are fleeing or surviving domestic violence, economic instability, or environmental catastrophe.
Alter Eco co-founders Mathieu Senard and Edouard Rollet were trained in business but remain activists at heart. Before starting Alter Eco in the United States 15 years ago, they experienced first-hand both profit-driven multinationals and on-the-ground NGOs. Seeing the challenges of existing humanitarian aid efforts, they became pioneers in social entrepreneurialism, wielding the business of food to fight for economic and social justice. That's why every product they make is sourced from farmer-owned coops practicing sustainable agriculture. It's as easy as that!
Urb Apothecary began with a vision for skincare products that reflect the needs and desires to connect with simple chemical-free ingredients. Leyna, the founder, only uses the highest quality organic ingredients in every Urb Apothecary product. Each one reflects her good intentions and a deep-rooted fascination with the healing power of herbs and plants.
Started by Gillian Reynolds, Jamnation, combines old-world French techniques with exquisite California fruits, to create unique flavors. All ingredients are local to the Bay Area and organic fruit with Fairtrade sugar + spices. Their jam is intensely flavorful because they use more fruit and 20-40% less sugar than traditional jam companies without added pectin and has won many awards.
After years of pushing paper around in corporate America, feeling deeply unsatisfied and utterly uncreative, Alana of Etta + Billie found her calling after receiving a soapmaking book in her Christmas stocking. Now you can find her whipping up soap and body care goodness using ingredients from her favorite farm to table recipes.
Gary Erickson and Kit Crawford began their love of food and wine with cycling adventures through Italy where long days of cycling would end in leisurely evenings of good wine, food, and hospitality. As great lovers of food, wine, and adventure, Gary and Kit sought to bring these memorable experiences to their Napa Valley home through opening Clif Family Winery, which expanded to food, a food truck, gifts, and an amazing winery that feels just like home. 
SHIPPING DETAILS
Box Size: 12.25x9x4.25
Order Processing: Please allow 2-3 days before shipment is sent out. Please allow enough time for packages to arrive on time for your special day.
Signature Kraft Gift Box pictured not included in total price and can be added to your order from this product page.