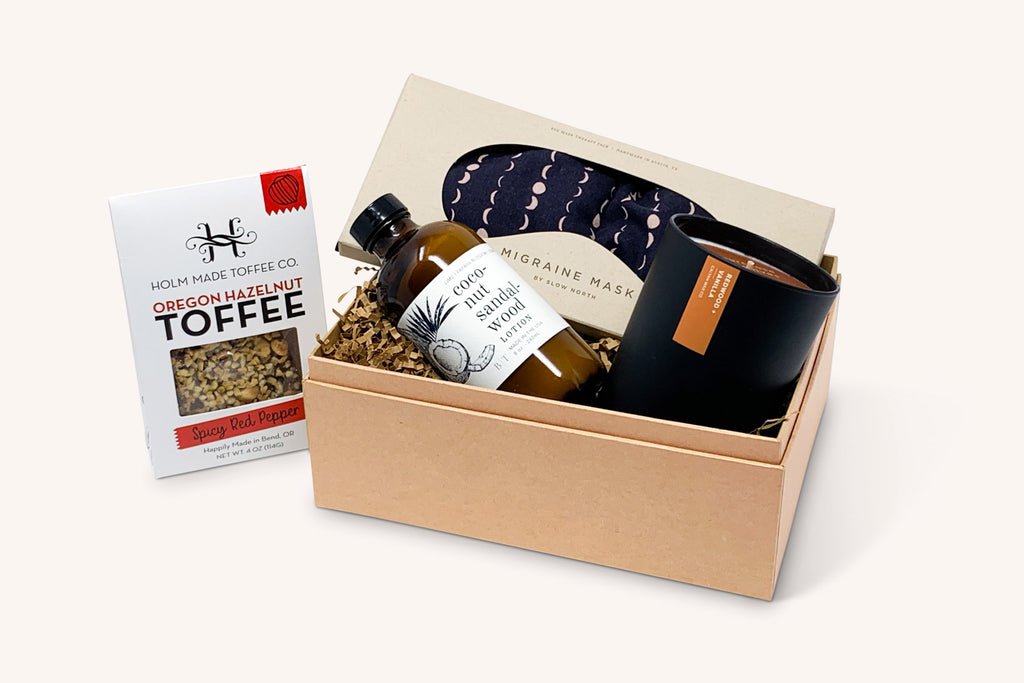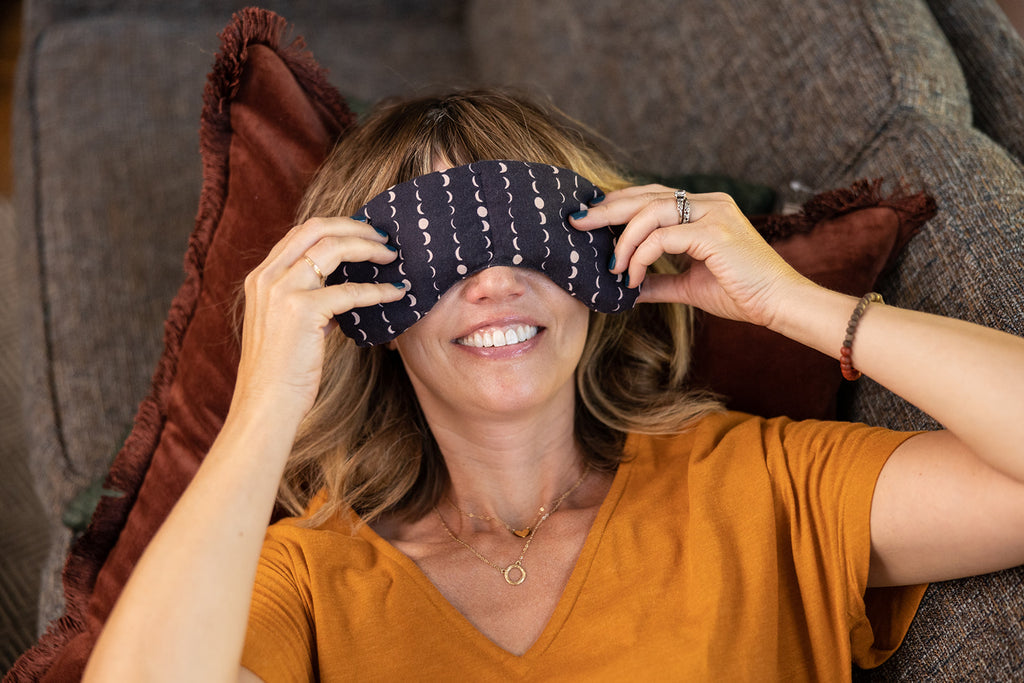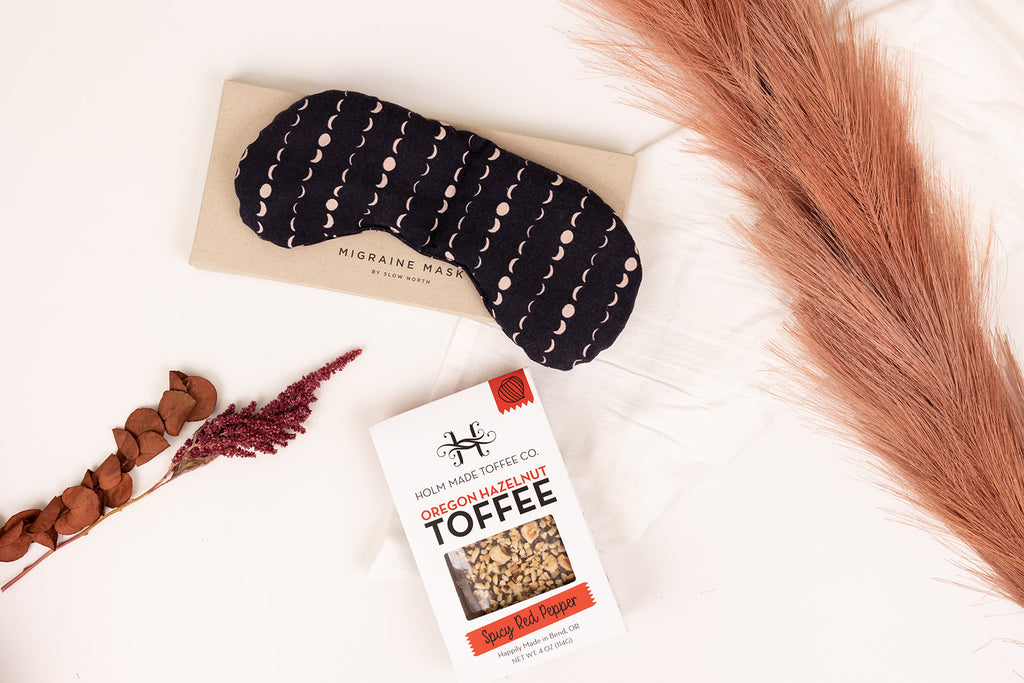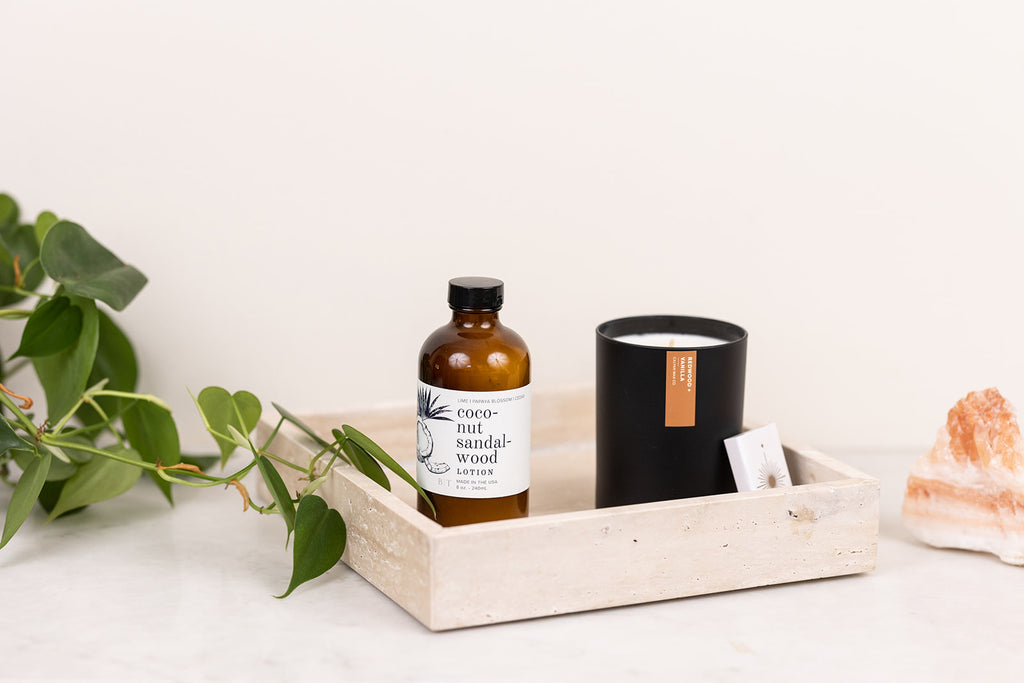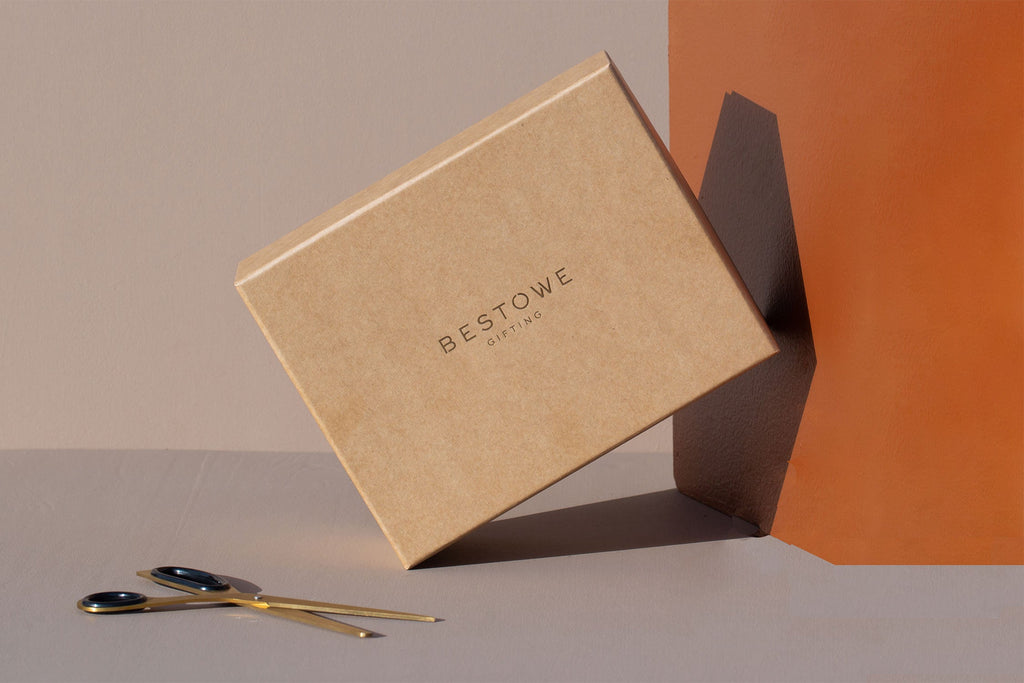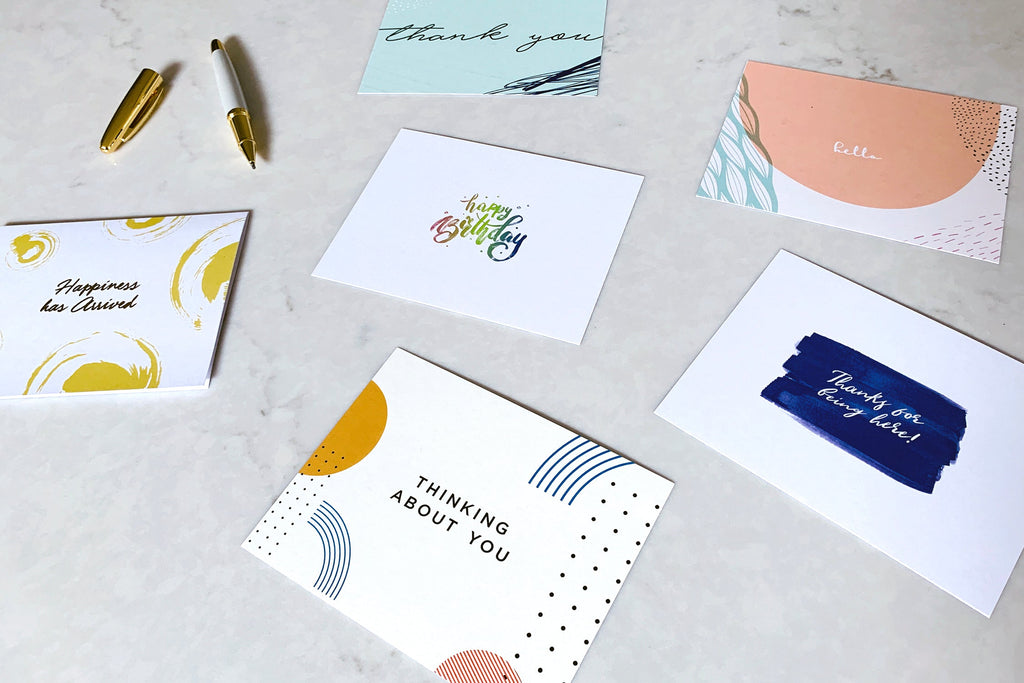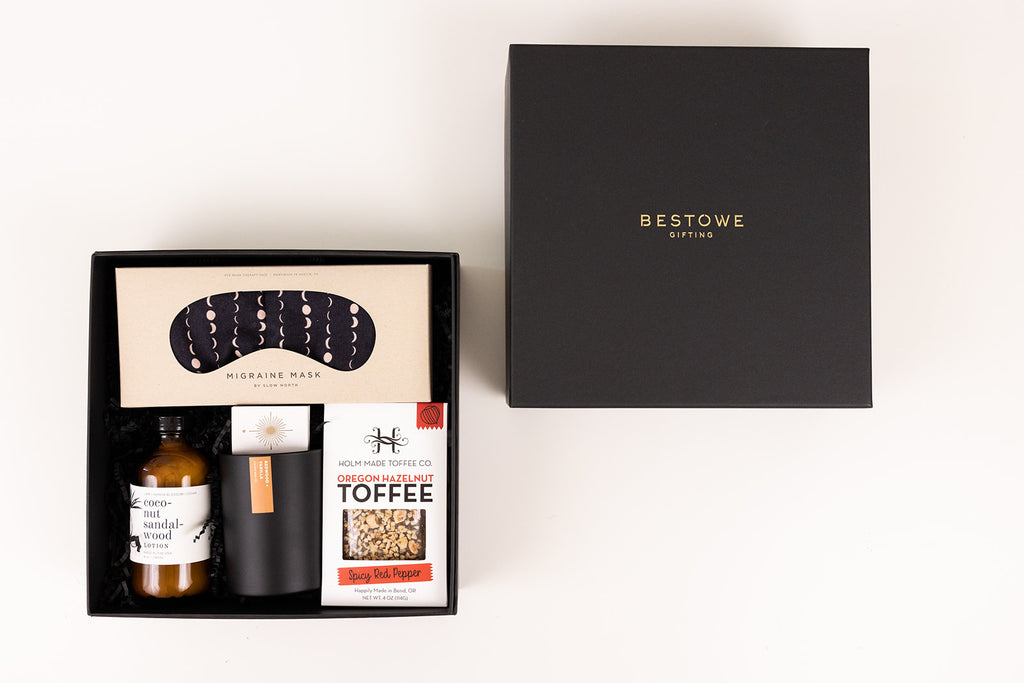 Take it Easy Gift Box
$120.00
$0.00
Need a little R&R? This migraine mask works wonders as a heated eye mask or a cool ice pack and keeps the light out to for a short nap. We've paired this gift box with some home and belly treats like a Redwood Vanilla candle, Coconut Sandalwood Lotion and Spicy Hazelnut Toffee.
Gift comes with reuse-able, sustainable, rigid gift box (shown in photos).
DO YOU WANT THIS BRANDED?
Looking for personalized and branding packaging with a note card that shows off your company? You're only a click away! Reach out to place your order now. Minimums apply.
WHAT'S INSIDE
Melt away the tension with this moon migraine relief eye mask by Slow North. This well-designed eye pillow can be applied warm or cold depending on your preference. Soothe headaches and tired eyes. Cold and warm therapy packs can work wonders for pain. Designed with your well-being in mind, this therapy pack is made with 100% cotton & linen fibers and filled with natural, unscented lentils. Our therapy packs are also a great option to use for meditation as a weighted eye pillow.
Meet the new Coconut Sandalwood scent by Broken Top Brands. This coconut masterpiece has notes of lime, papaya blossom, and cedar. Comes in a sustainable glass container that you can reuse. 8 oz
The Teaspressa strawberry sugar cubes create a bold infusion of all natural strawberry with cane sugar that makes for the most exciting champagne experience! An all natural sugar cube, naturally dyed with strawberry and made locally. These cubes feature a sweet, yet delicate fruit tart tart taste. Highly recommended in champagne to add a little fresh strawberry taste. 6 cubes per box.
This toffee flavor from Holm Made is the perfect pairing of sweet and spicy. You get the sweet, buttery flavor first - and a nice kick of heat at the end. Serve with red wine and cheese for a perfect party platter! Our toffees contain no gluten, no soy, no corn syrup and no preservatives. It's Happiness. Plain & Simple!
Warm sunlight spills through the towering canopy of redwoods above while nearby pine bark smells of rich vanilla and butterscotch. Enjoy this cozy blend of soft sandalwood, tobacco leaf, and vanilla bean. This Calyan scented soy candle is made with fragrances infused with patchouli and cedarwood essential oils. 75 hours of long-lasting scent // 10.2 oz. natural soy wax grown in America
ABOUT THE PRODUCT/VENDORS
At Slow North, they intentionally craft all-natural, botanical products made to complement simple, whole living. A woman-owned, family-run business, Slow North emerged from the belief that all goods we invite into our homes could be beautiful, intentional, and natural.
Broken Top Brands is a woman-owned business. They believe that sustainable, eco-conscious products should be affordable, yet luxurious and healthy to fit into everyone's lifestyle. That's why all of their hand-made home goods and body products are free of parabens and phthalates. They are also gluten-free, cruelty-free, and vegan.
Holm Made Toffee has been crafting artisan toffee for over 30 years and they plan to do so for generations to come. Every batch is handmade utilizing Oregon grown hazelnuts and ingredients sourced from around the Pacific NW.
5% of Calyan revenue is donated to their trusted nonprofit partner working to give freedom back to those trapped in human trafficking. Calyan Wax Co. was created for a greater social purpose. Designed with simplicity in mind. Products crafted using natural soy, fine fragrances, and cotton wicks. These candles give the everyday person a simple way to become a social advocate against human trafficking. That's where the power of a simple, everyday purchase comes in.
SHIPPING DETAILS
Box Size: 12.25x9x4.25
Order Processing: Please allow 2-3 days before shipment is sent out. Please allow enough time for packages to arrive on time for your special day.
Gift comes with reuse-able, sustainable, rigid gift box (shown in photos).