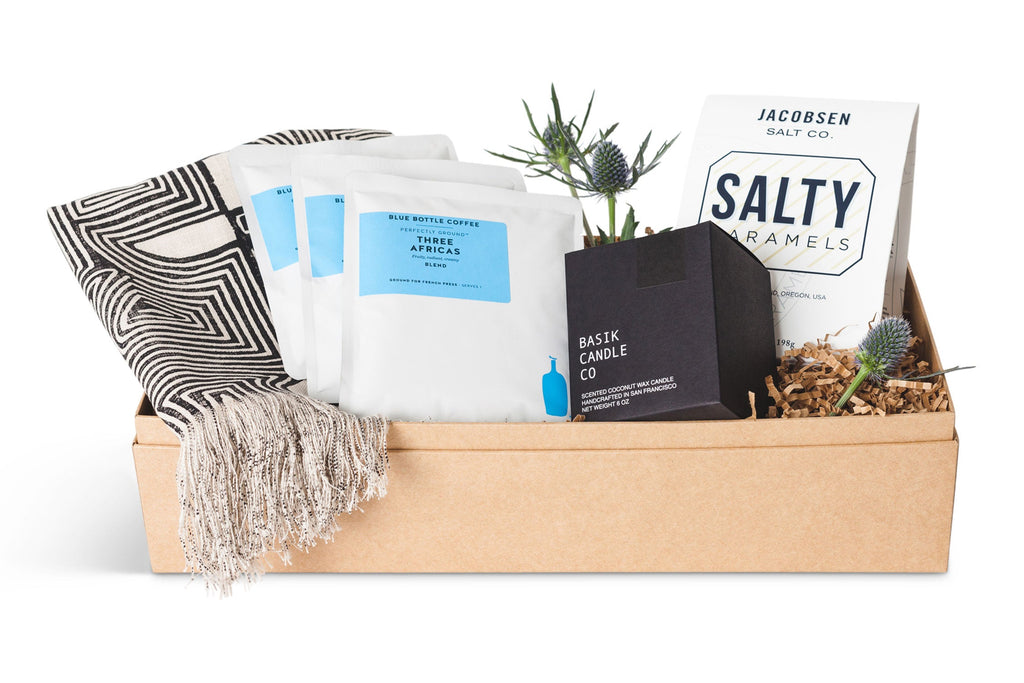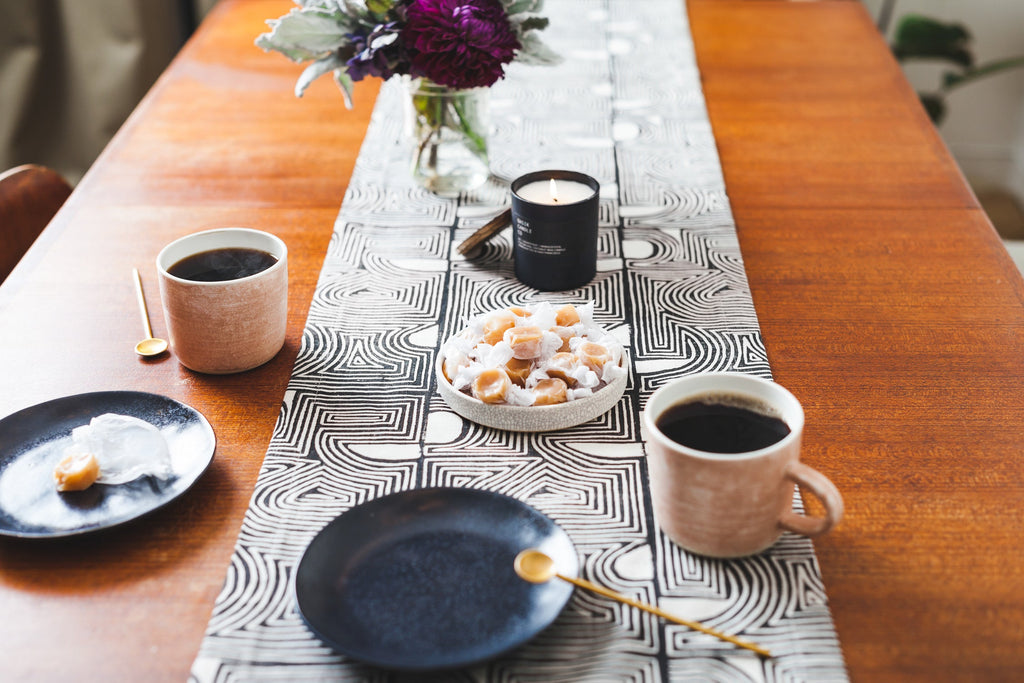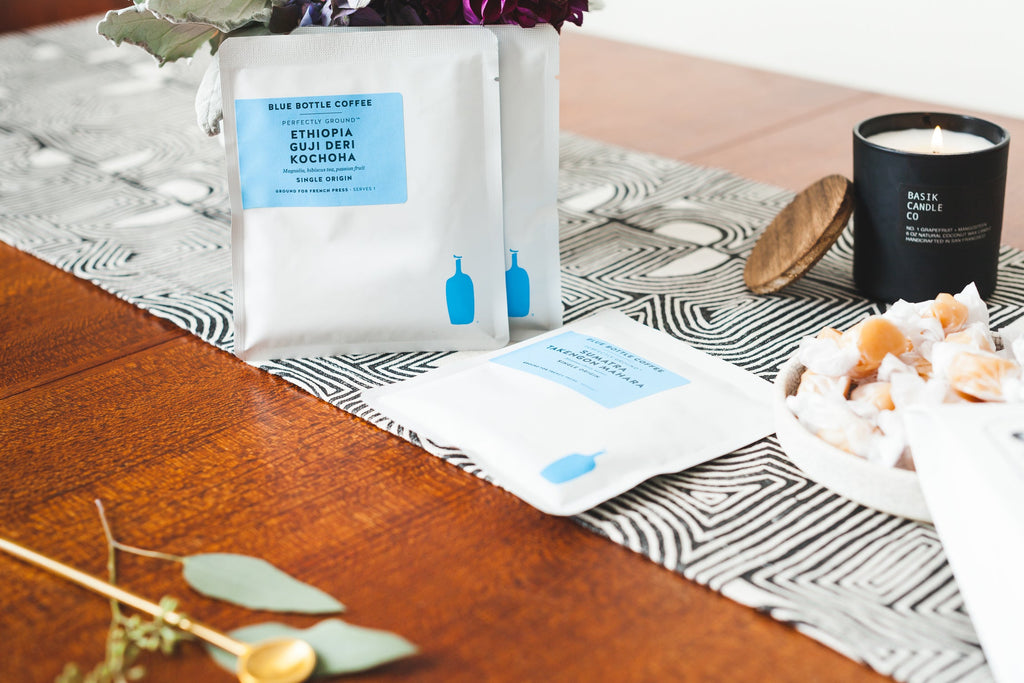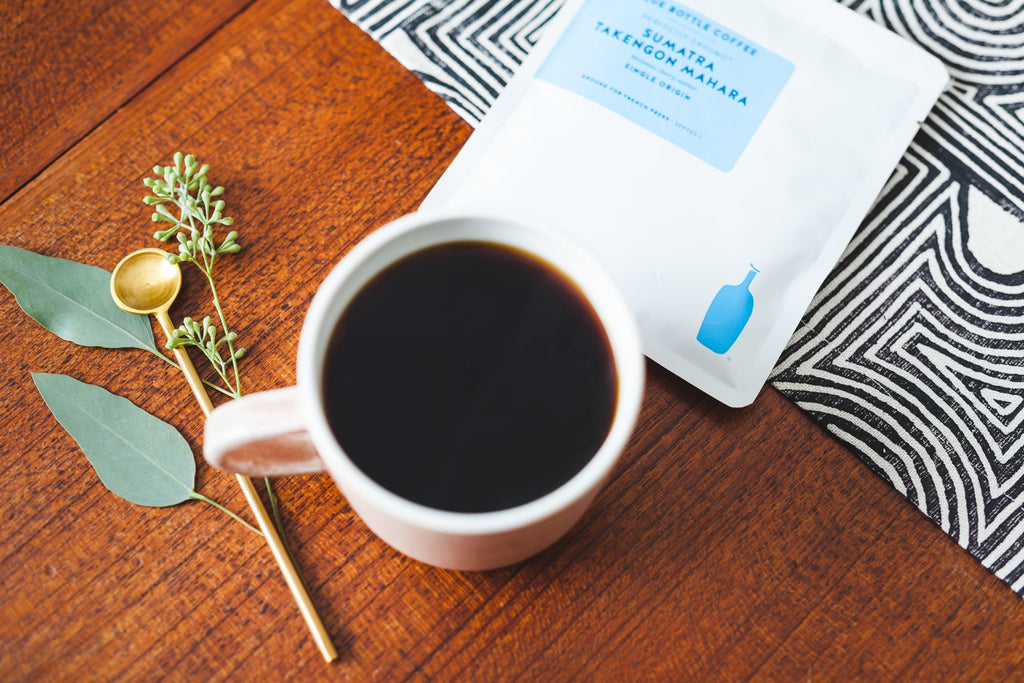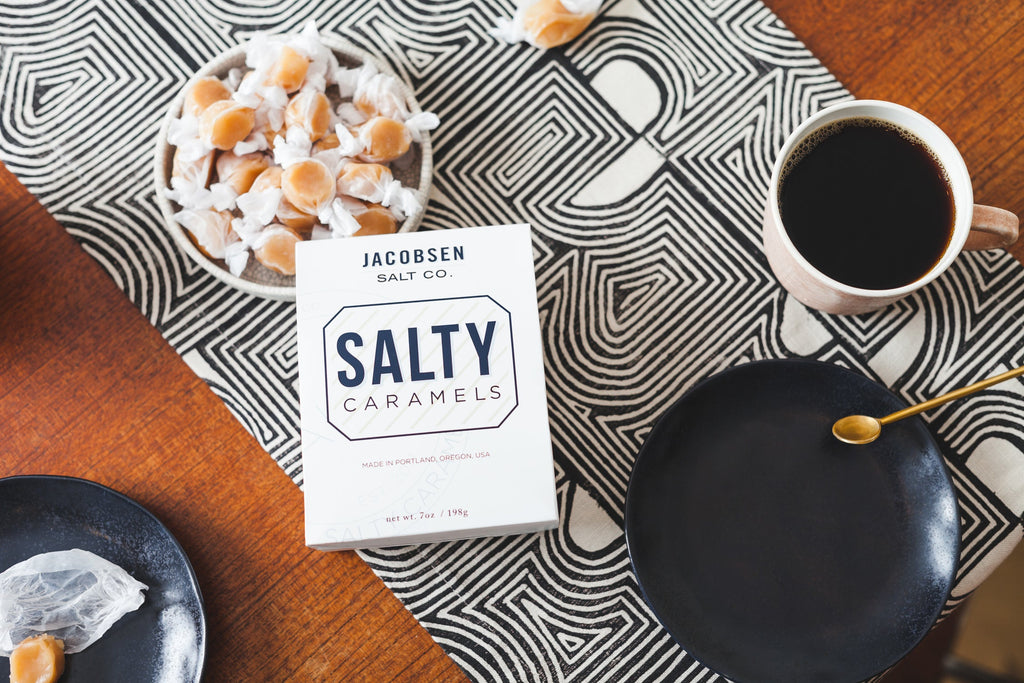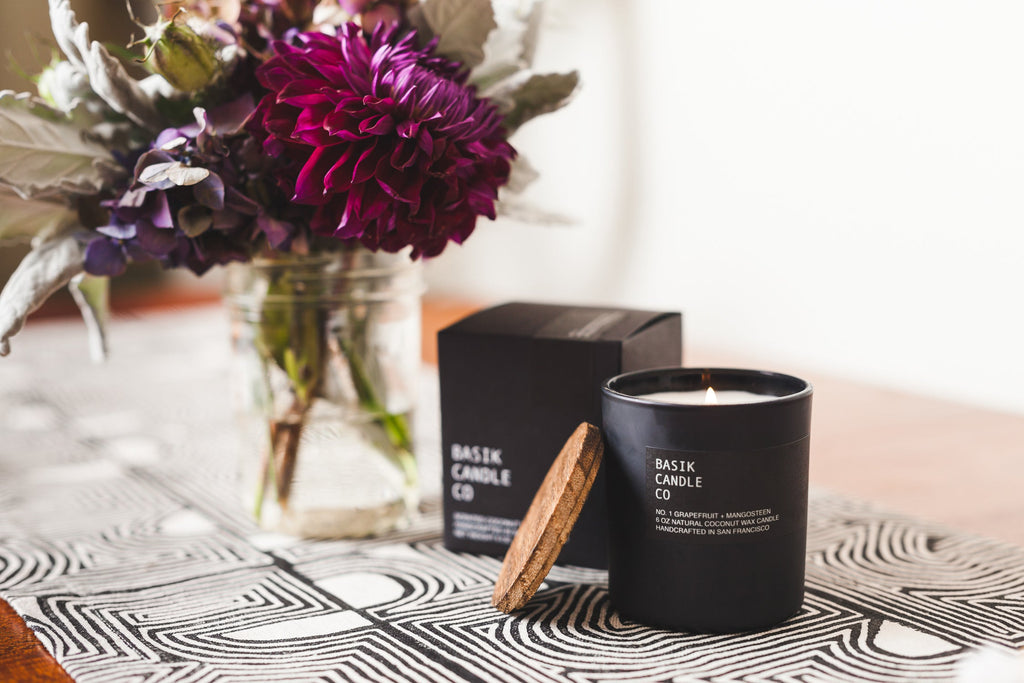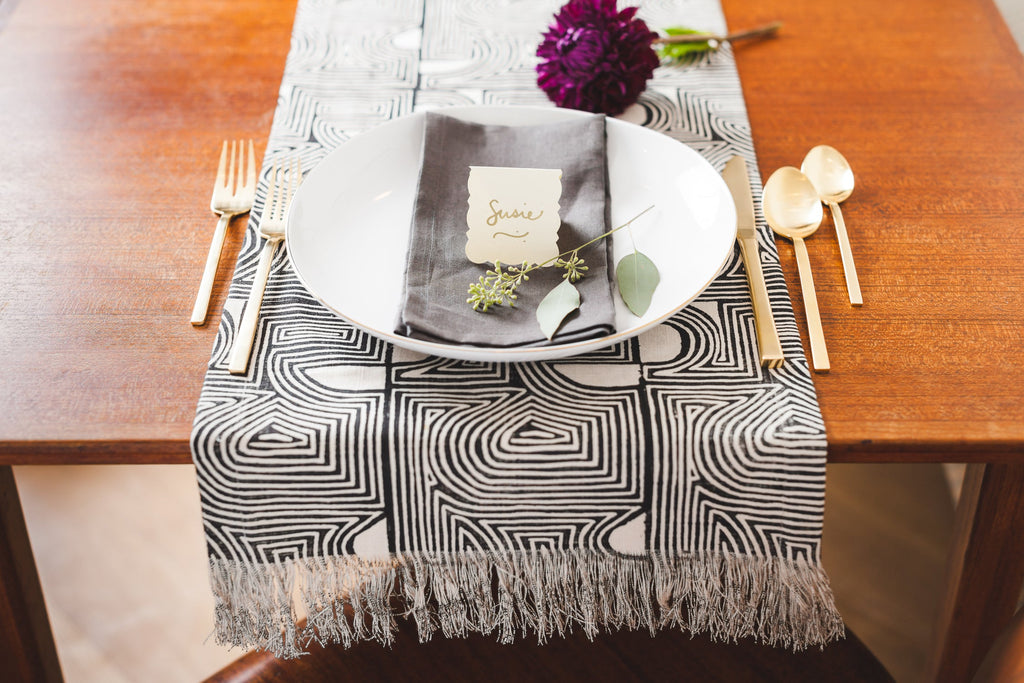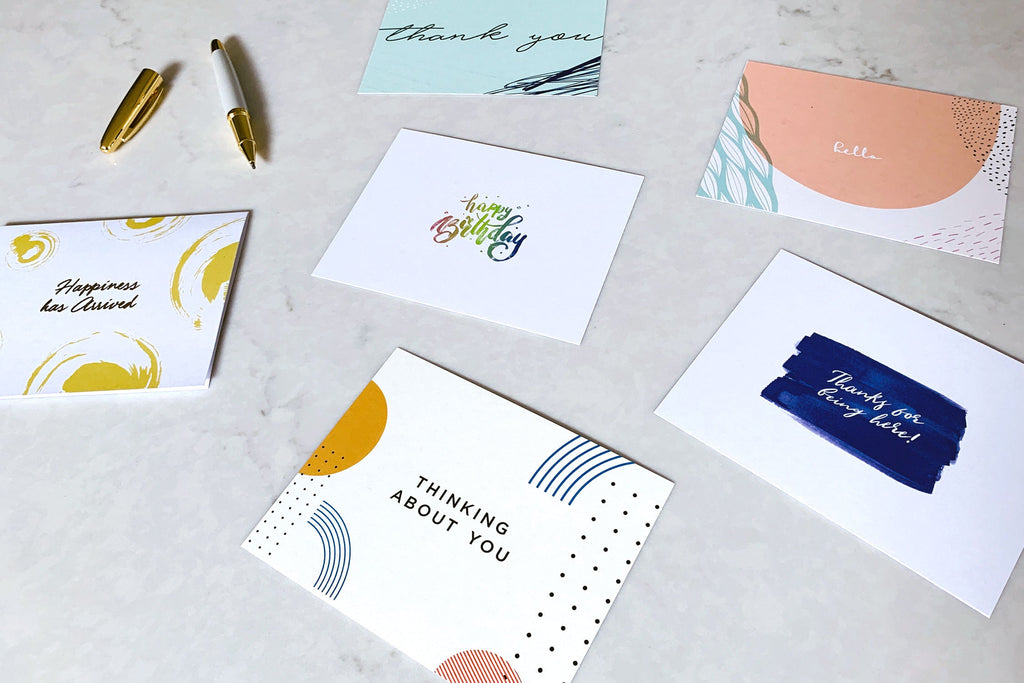 HudPro Be Home
$155.00
$0.00
Looking for the perfect unique gift to make a new house feel like a home? Look no further than the Be Home gift box. With a beautiful block-printed table runner by artisan Julia Canright, delicious coffee, decadent caramels, and an aromatic soy wax candle, this gift box is more than just a collection of thoughtful items - it's a complete experience that will turn any space into a warm, welcoming haven. Whether you're looking for a unique housewarming gift or just want to treat someone special, the Be Home gift box is the perfect choice. Order now!
Gift comes with reuse-able, sustainable, rigid gift box (shown in photos).
WANT A BRANDED BOX?
Looking for personalized and branding packaging with a note card that shows off your company? You're only a click away! Reach out to place your order now. Minimums apply.
WHAT'S INSIDE
Table Runner: Irish linen 55% cotton 45% viscose, Block-printed by hand with a concentric geometric print in black, Machine wash cold, 14" wide x 66" long.
No. 3 Teakwood + Leather: Sandalwood, amber, spice, vetiver, black pepper, patchouli and pimento berry.
OR
No. 5 Mediterranean Fig Tree: Sandalwood, patchouli, fig, and citrus.
6 oz candle has an approximate burn time of 35-40 hours.
Shotwell Candy Co.: Original Salted Caramel is a buttery soft caramel, infused with barrel-aged bourbon, vanilla extract and then finished with crunchy Celtic grey salt. Each 2.5oz pouch contains approximately 10 individually wrapped pieces.
Blue Bottle Coffee: Already ground, perfectly portioned to 2 cups per packet, and sealed with a proprietary process keeps this coffee extremely fresh and amazing for up to a year. 3 packs/different types of coffee included.
ABOUT THE PRODUCT/VENDORS
Julia Canright is an artist in San Francisco, translating her vision through block printing on fabrics and textiles. She creates bold and graphic block printed and painted canvas bags, all handmade. She's committed to quality and craftsmanship with unique design, inspired by traditional Indian, Japanese, and West African block printed textile design as well as modern and expressionist art. Her designs express a return to old-world craftsmanship with a fresh, modern aesthetic.
Basik Candle Co is a San Francisco-based producer of hand fragranced, hand poured and hand packaged coconut wax candles. Their combination of a coconut wax blend, skin-safe, phthalate-free fragrance oils and all-cotton wicks create a product that is eco-friendly, cleaner and safer to burn indoors, and also provides room-filling scent throw. 
Shotwell Candy is the life's work and legacy of its founder. He began crafting caramel in his home kitchen after his day job, a true labor of love and a lifelong dream. Using simple, fresh ingredients and timeless methods, he strived to create caramel in its finest form. Juggling his corporate attorney career with nightly caramel-making sessions, he'd work late into the night, often with family and friends joining in during busy times for "shipping parties." While those days are behind him, his dedication to authenticity and passion for crafting exceptional candy remain unwavering. His journey serves as a reminder to his children to dream big, work hard, practice patience, and stay true to themselves.
Blue Bottle Coffee works directly with farmers around the world to source the finest, most sustainable coffees we can find. Then, we roast them to our exacting flavor standards and serve them to you at peak deliciousness. It's our privilege to deliver the coffees we love into your hands or onto your doorstep.
SHIPPING DETAILS
Box Size: 12.25x9x4.25
Order Processing: Please allow 2-3 days before shipment is sent out. Please allow enough time for packages to arrive on time for your special day.
Gift comes with reuse-able, sustainable, rigid gift box (shown in photos).