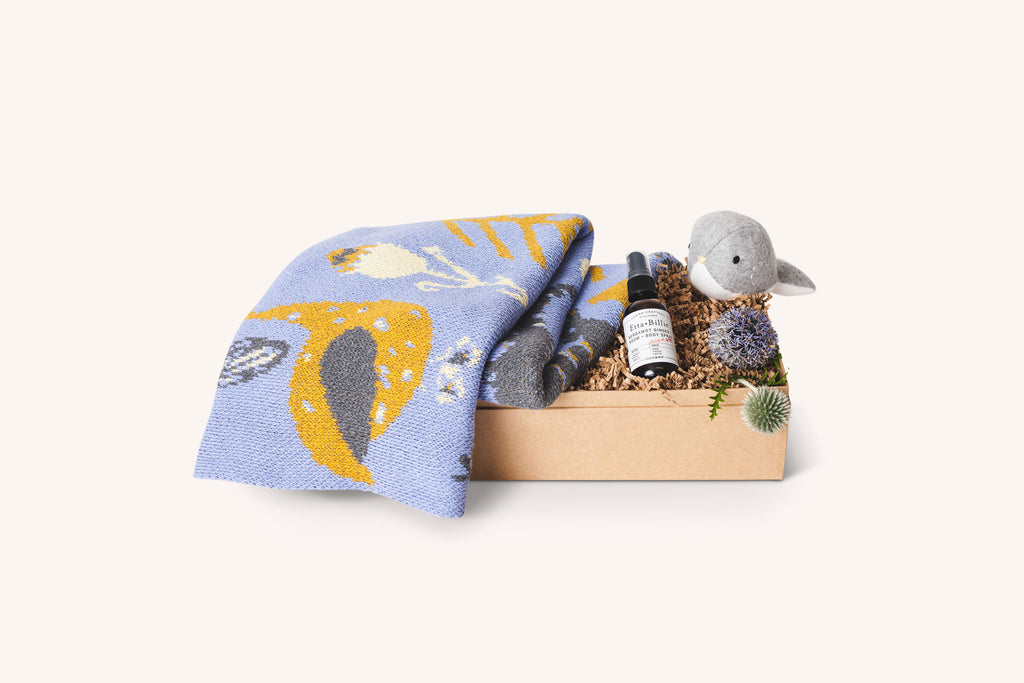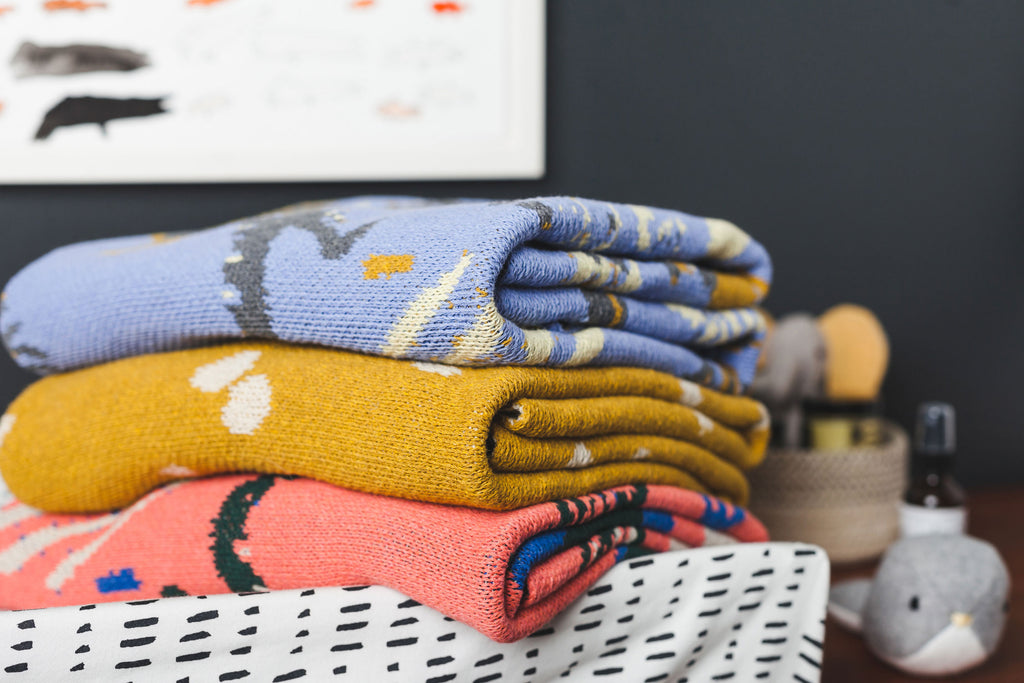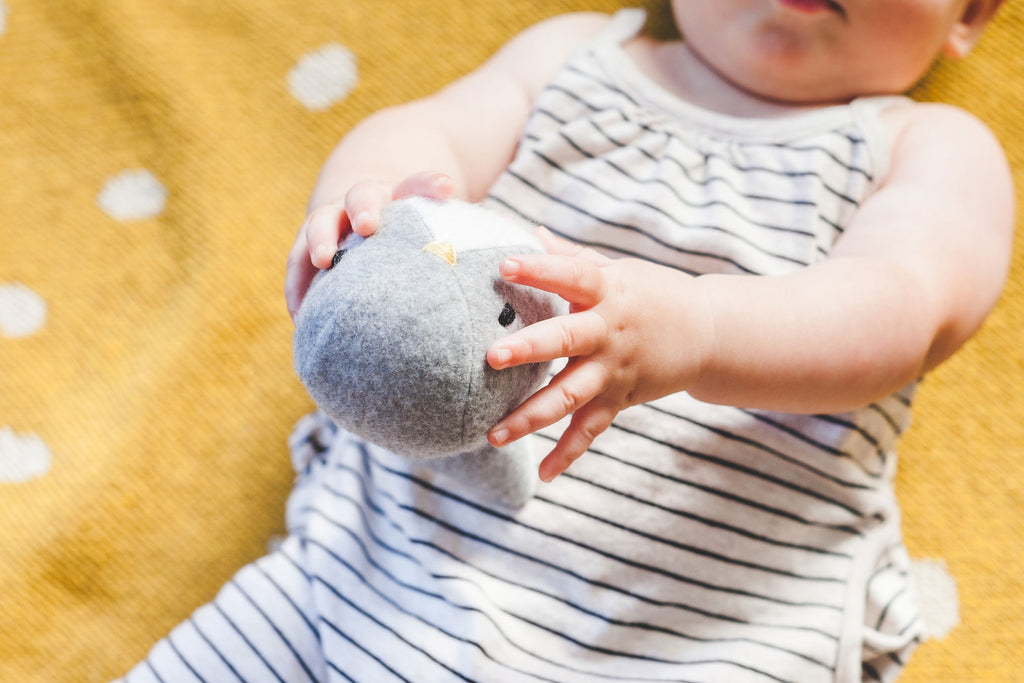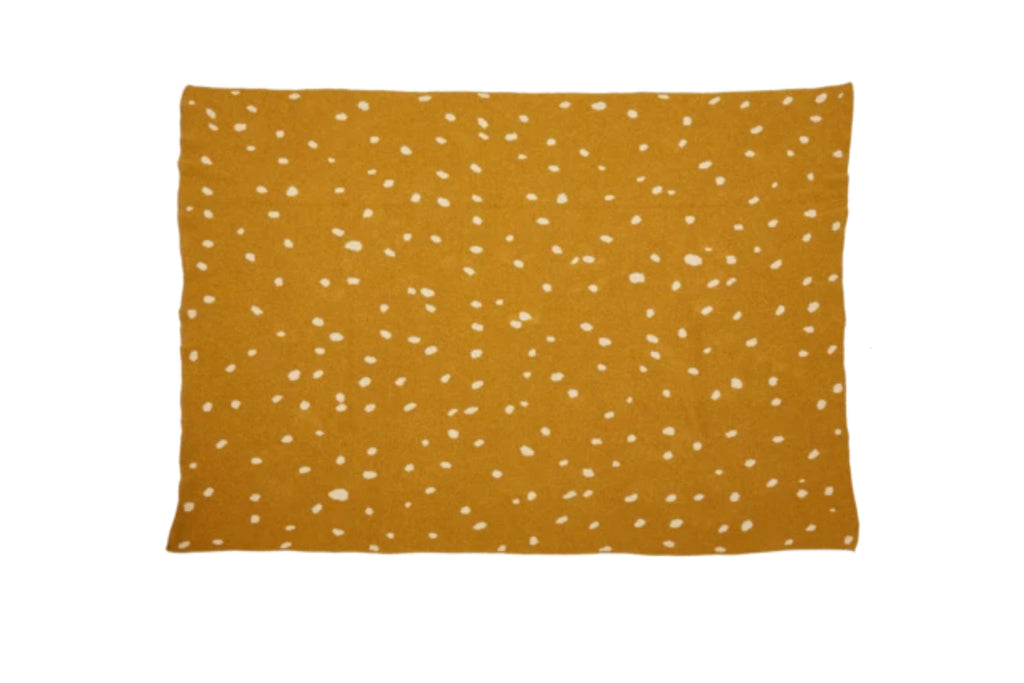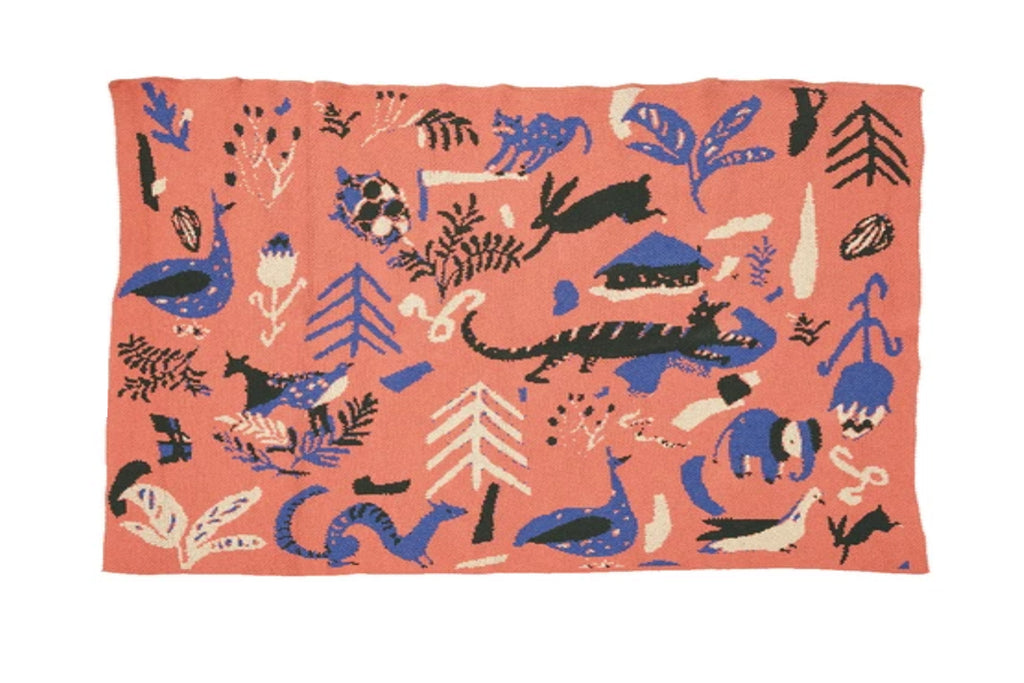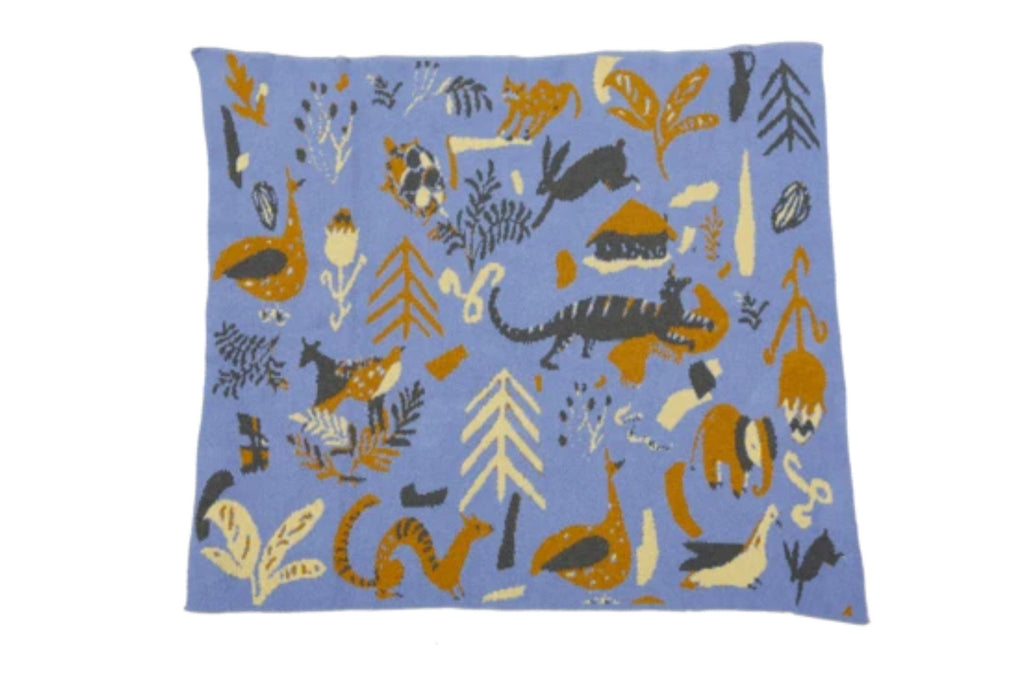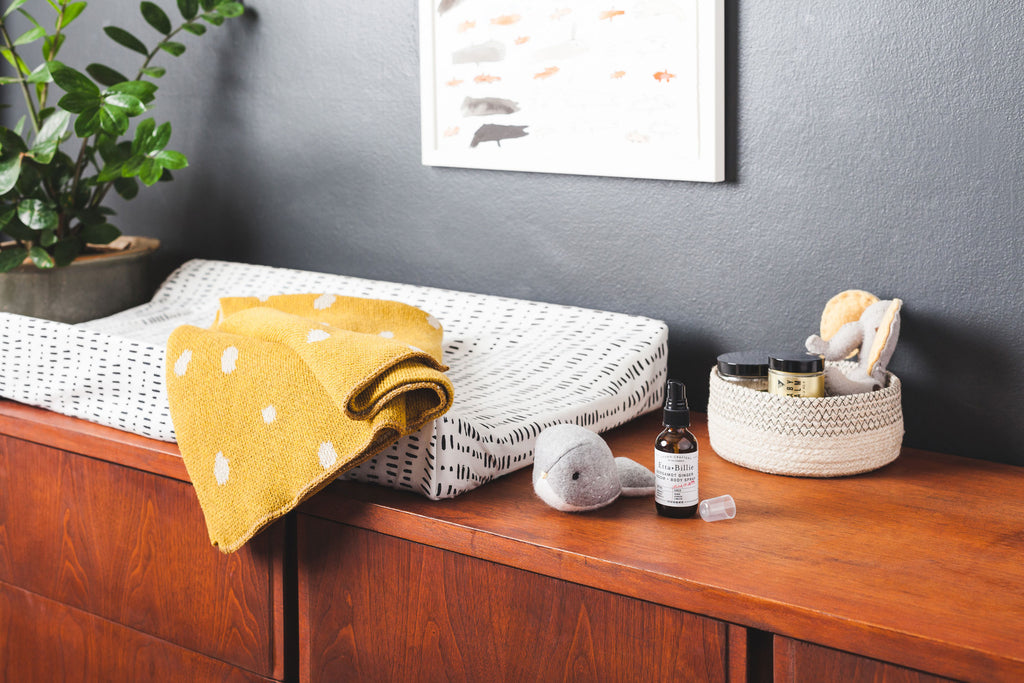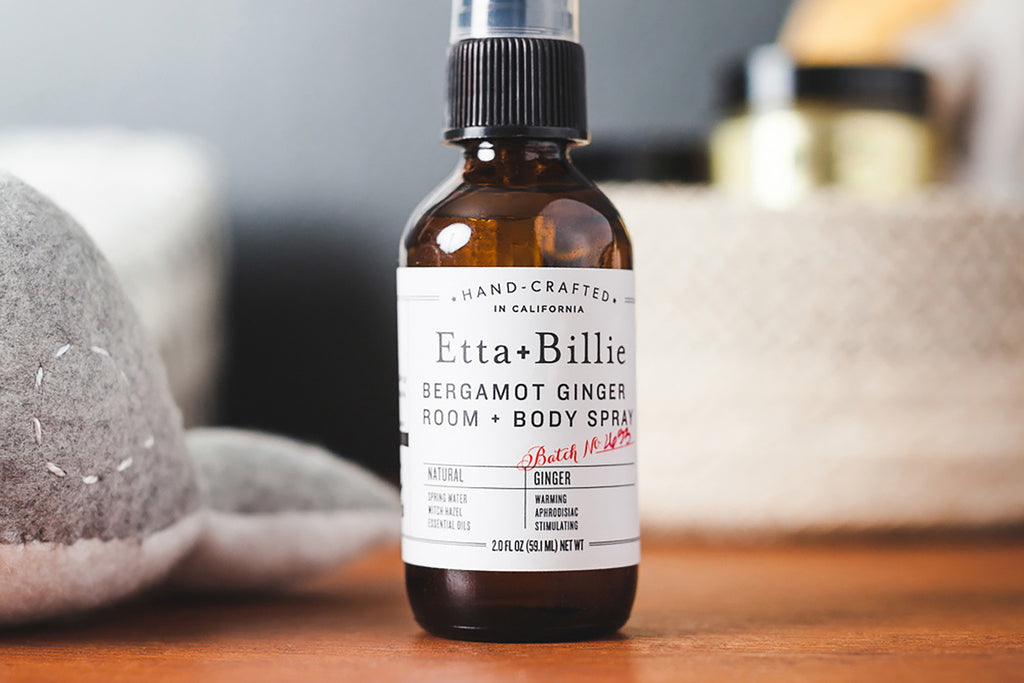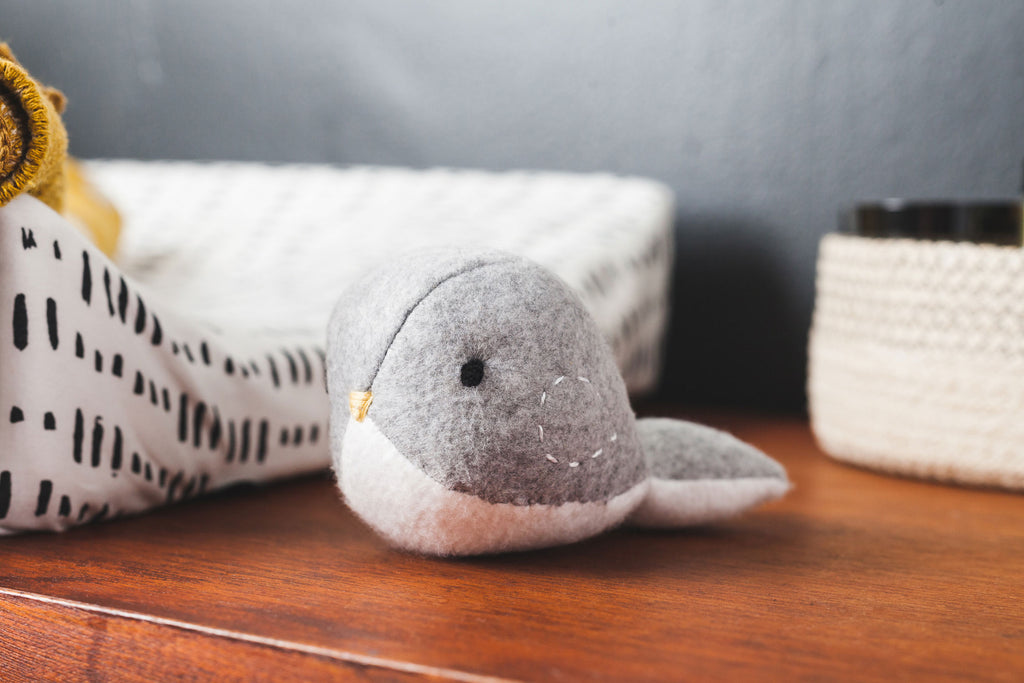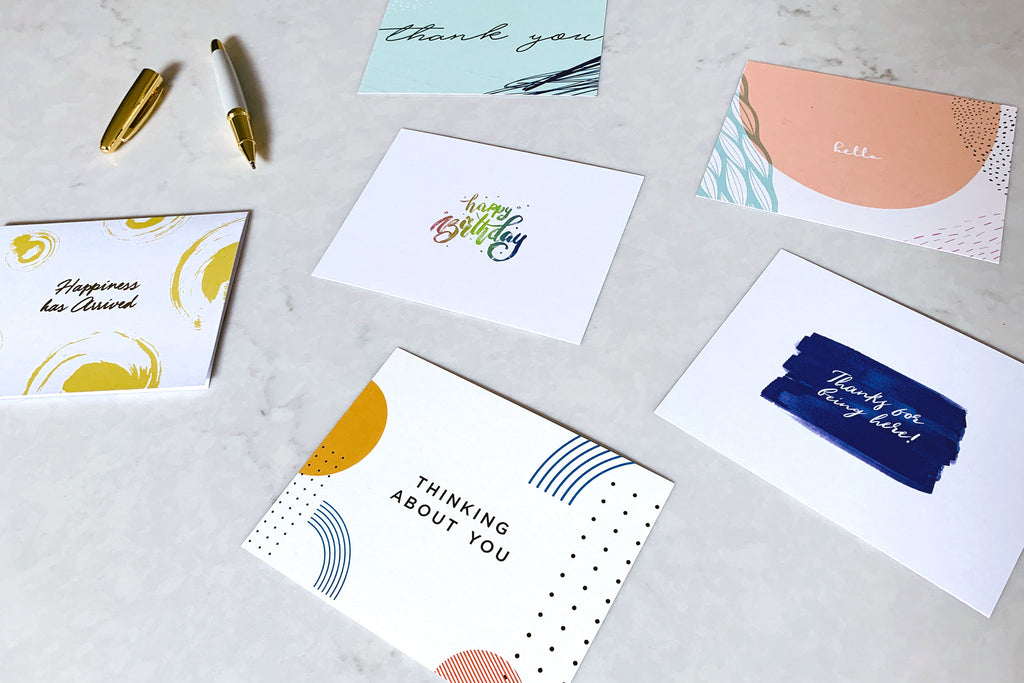 Bundle Up Baby Gift Box
$150.00
$0.00
Looking for a perfectly unique gift for the newest tiny arrival? Bundle up baby with a beautiful Scandinavian-inspired blanket, entertain the little one with an eco rattle, and pamper Mama with a refreshing body + room spray.
WANT THIS BOX BRANDED?
Looking for personalized and branding packaging with a note card that shows off your company? You're only a click away! Reach out to place your order now. Minimums apply.
WHAT'S INSIDE
Gift comes with reuse-able, sustainable, rigid gift box (shown in photos).
Our Classy Baby Shower Gift Box
Whimsical throws for baby or mom inspired by Scandinavian designs. Crafted and knitted in the USA, each blanket is made from 80% recycled cotton and 20% poly, making them the perfect weight for year-round use. Blankets measure approximately 30" x 40" and can be machine washed and dried on cool/delicate cycle. Available in 3 colors.
Bergamot Ginger Room + Body Spray
This remarkable multi-tasker instantly refreshes rooms, linens, cars, and your body with a natural blend of four simple ingredients; spring water, witch hazel, vegetable glycerin and essential oils. No harmful chemicals involved. Completely baby and mama-friendly.
Baby Rattle is big enough to be baby safe and the soft tails are small enough for a little one to grip. The fabric is made from organic cotton fabric, the stuffing is poly-fiberfill, and the features are embroidered. 3" high. Hand wash and air dry.
ABOUT THE PRODUCT/VENDORS
Driven by her desire to make fine art functional, Hillery Sproatt translates her paintings cozy blankets. Her background in fine art coupled with the early influence of her mother, fiber artist, and clothing designer Debra Weiss, fueled her love for both pattern and textiles.
Inspired by Japanese, Scandinavian and Eastern European design, Hillery's organic shapes, whimsical landscapes, and childlike creatures draw a connection between home and nature.
After years of pushing paper around in corporate America, and feeling deeply unsatisfied and utterly uncreative, Alana of Etta + Billie found her calling when she received a soap making book in her Christmas stocking. She found that she had a natural talent and passion for concocting soap and body care goodness using ingredients from her kitchen. Now you can find her whipping up soap and body care goodness using ingredients from her favorite farm to table recipes.
Elizabeth from Emergolde creates handmade eco-friendly soft toys for kids. She only uses organic, recycled, and/or hand-dyed fabrics. Before her company became what is today, her grandmother taught her to sew and heavily influenced the style and quality of what she makes now. Her g'ma taught me to love and value handmade toys which you can see is part of her ethics today. She strives for all her toys to be quality made, personal, unique, and earth-friendly.
SHIPPING DETAILS
Box Size: 12.25x9x4.25
Order Processing: Please allow 2-3 days before shipment is sent out. Please allow enough time for packages to arrive on time for your special day.
Gift comes with reuse-able, sustainable, rigid gift box (shown in photos).