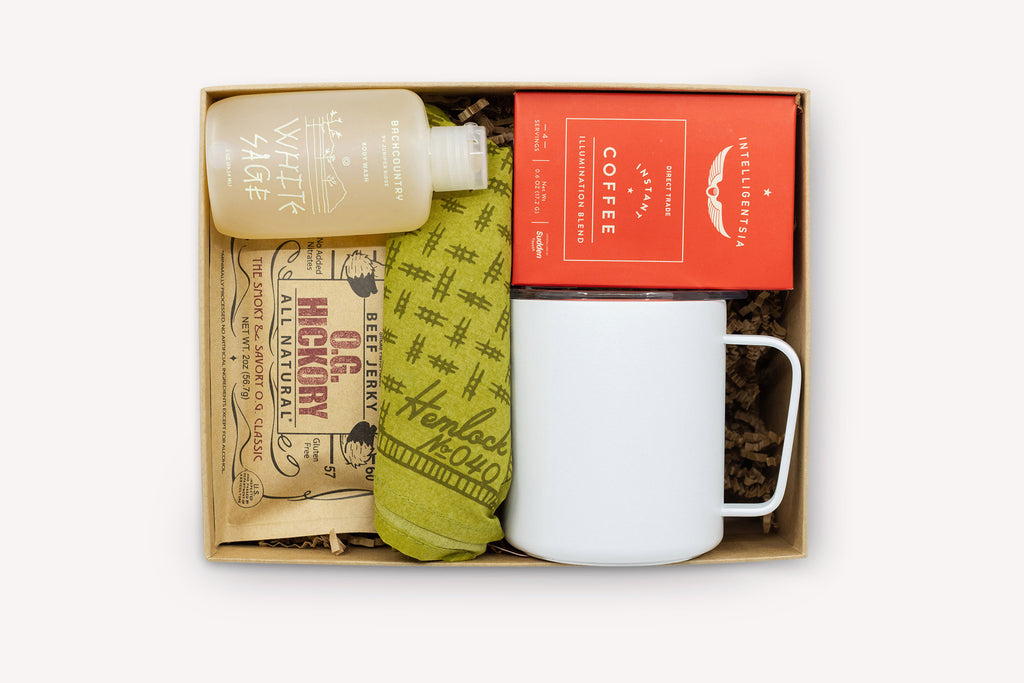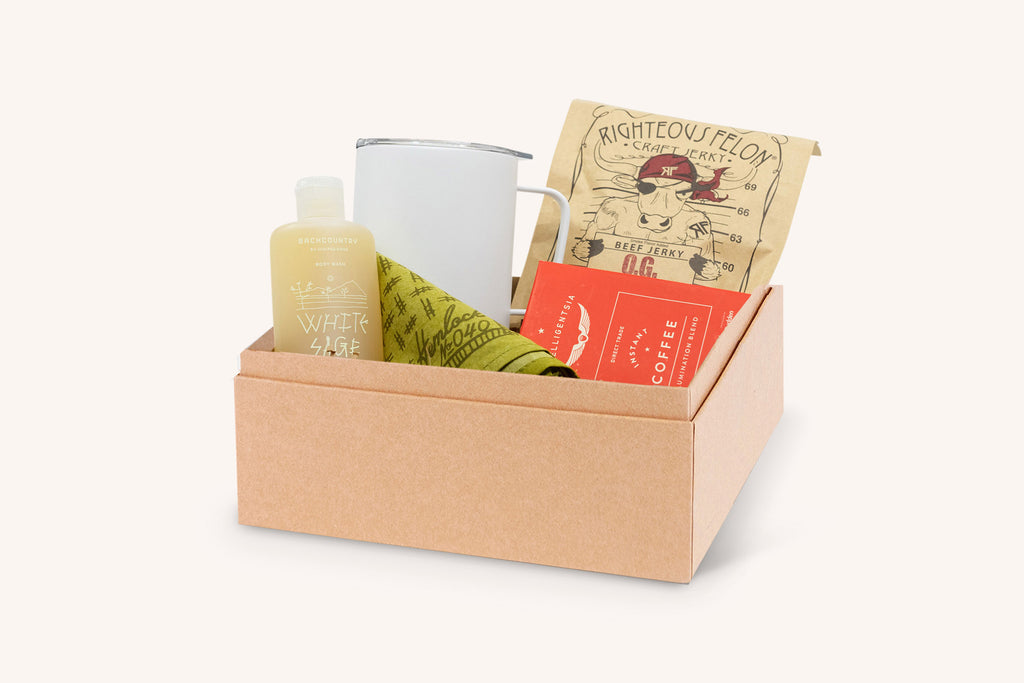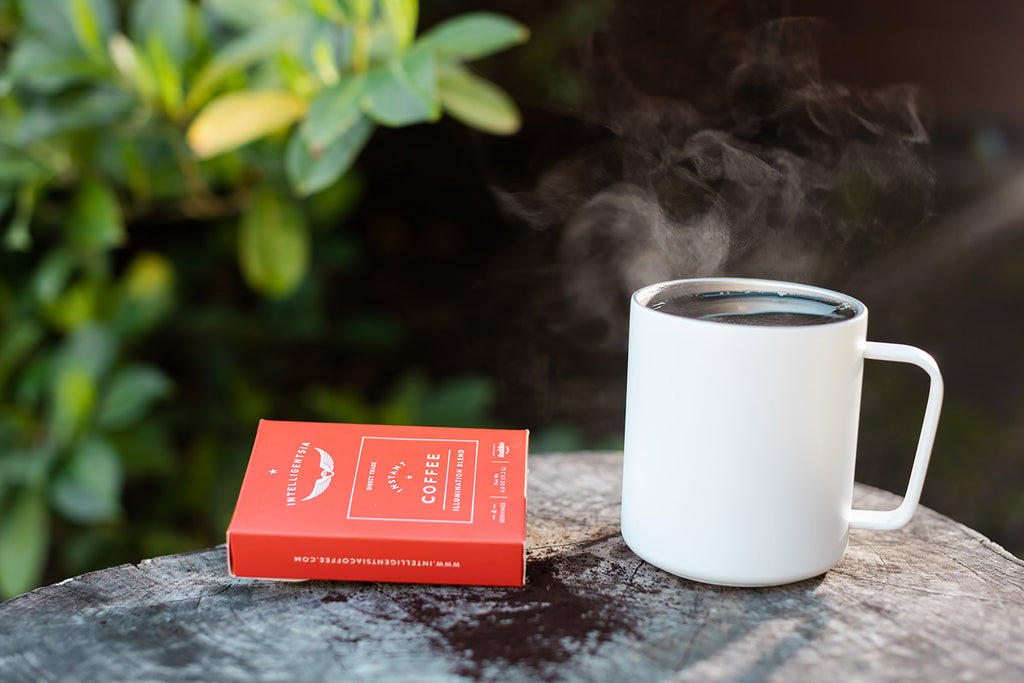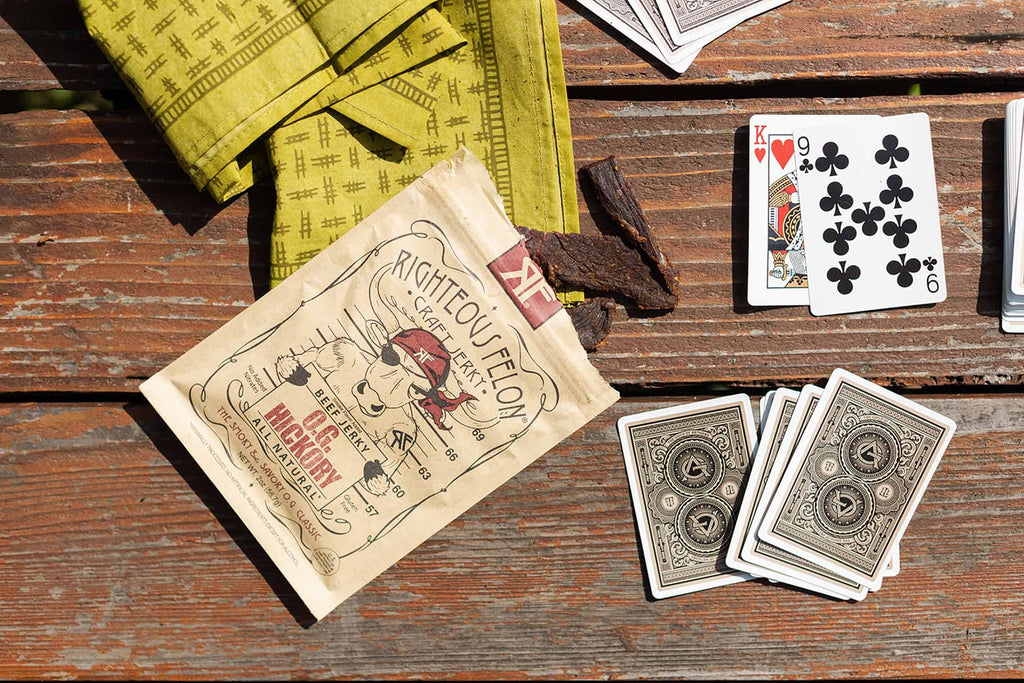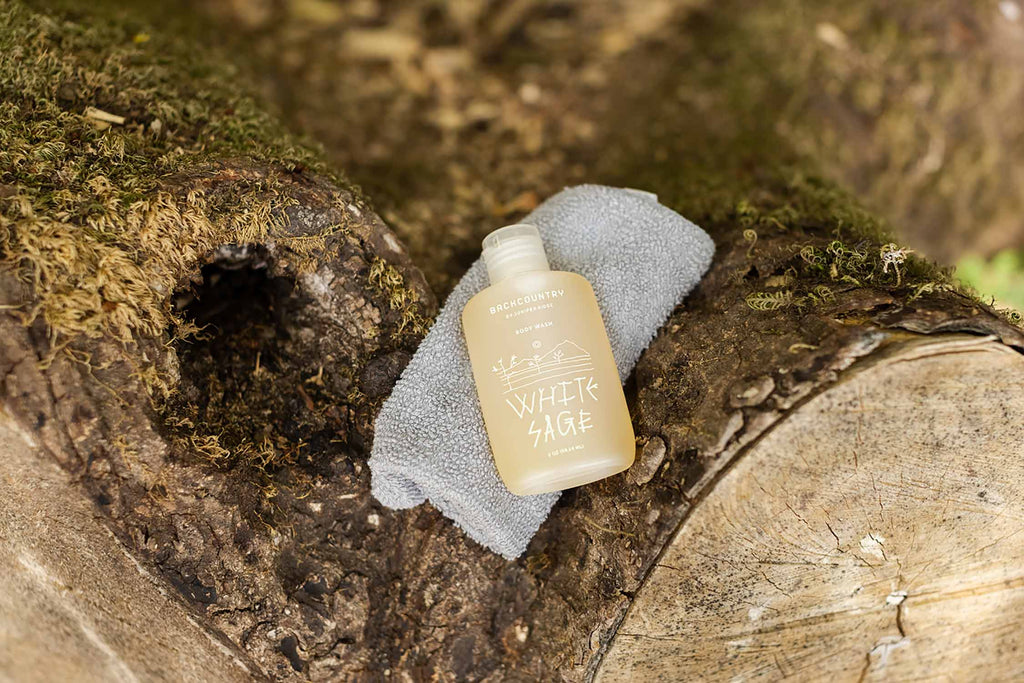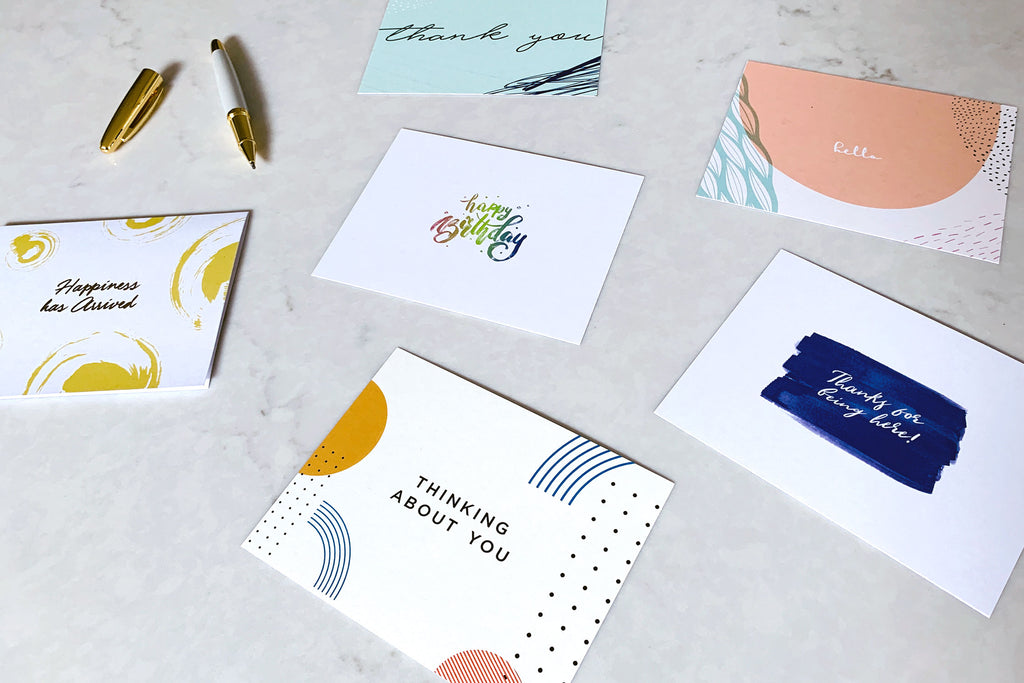 Around the Campfire Gift
$100.00
$0.00
Whether they like to hike in and camp in wilderness or travel glamping-like in an RV, this gift is sure to add some much-desired accessories to their camping list, without adding too much weight to the backpack. Complete with a Miir enamel mug, natural hand foraged soap from Juniper Ridge, jerky, handkerchief, and Intelligensia Instant Coffee packets. You don't have to leave quality at home anymore.
Gift comes with reuse-able, sustainable, rigid gift box (shown in photos).
WANT A BRANDED BOX?
Looking for personalized and branding packaging with a note card that shows off your company? You're only a click away! Reach out to place your order now. Minimums apply.
WHAT'S INSIDE
Bandanas have so many uses that go beyond the cowboy costume. Especially while camping. Use this uniquely designed Hemlock bandana to cool your neck, wash your dishes, wear on your head to keep the heat off, wrap up your sandwich or snacks, or protect your mouth from dust or germs. The perfect tool for camping. You can't have too many! 100% premium cotton.
In a throwback to the old enamel camp cup of past generations, the Miir Camp Cup takes on beauty, durability, and functionality in one fell swoop, making it loveable for all the right reasons (and impossible to own too many). Its Press-Fit Lid prevents splashes, and the accompanying handle can be gripped by hand and clipped to your pack when empty for versatility.
Intelligensia teamed up with Swift Cup Coffee to bring you an instant coffee with quality in mind. Try this Intelligentsia House Blend instantly with just 8oz of hot or cold water! This 5 pack of single-servings is perfect when traveling or on-the-go.

The Righteous Felon original recipe and sweet, smoky, hickory flavor that started it all. This O.G. classic hit the streets in '96 and the jerky game ain't been the same ever since.
White Sage Body Soap Single note fragrance in a concentrated castile soap. The white sage is harvested in the California Mojave of the Desert Southwest.
ABOUT THE PRODUCT/VENDORS
Hemlock bandanas were made to be beautiful, yes, but they're also tough. They can hold your hair back, carry an outfit, pick up spills, and store your beloved treasures and favorite snacks. The possibilities are endless with these hardwearing, artfully designed handkerchiefs. And with a Hemlock bandana in your possession, your possibilities are endless too.
Intelligentsia is a specialty coffee pioneer, rising from humble Chicago roots to a company driven by curiosity, empowerment, and the never-ending quest for the most extraordinary coffee in the world. Coffee buyers travel year-round working with a network of farmers. From the farm, coffee arrives at the roasting works in Chicago and Los Angeles, where coffee professionals cup, grade, and release over 50 single-origins and blends annually.
Miir makes premium stainless steel vessels for coffee, beer, wine and food, all of which rely on three things at their core: water, earth, and the relationship people have with both. They sit at the nexus of these three critical elements by setting aside a portion of revenue to fund projects focused on clean water, a healthy environment, and strong communities.
Righteous Felon Jerky Cartel specializes in producing and trafficking high-potency beef jerky made with illegal combinations of unique, all-natural ingredients. In today's world, it's rare to find a pure jerky product that hasn't been mass-produced in a mega-factory and stepped on with chemical preservatives and low-grade ingredients. They use only the highest quality ingredients and pasture-raised beef from a single source that is dry-aged for 21 days prior to jerkification to ensure complete absorption of our delicious marinade deep into the beef. All our top-quality, hormone & antibiotic-free beef is sourced from Roseda Beef, a celebrated local Black Angus farm located in northern Maryland.
Juniper Ridge formulates Wilderness Perfume by distilling and extracting fragrance from wildflowers, plants, bark, moss, mushrooms, and tree trimmings that they harvest on the trail. All of their products are named for the wild places they come from and smell as if you've traveled there yourself. Their company is built on the simple idea that nothing smells better than the forest and that the only way to bring this beauty home is to first strap on your boots and go there.
SHIPPING DETAILS
Box Size: 12.25x9x4.25
Order Processing: Please allow 2-3 days before shipment is sent out. Please allow enough time for packages to arrive on time for your special day.
Signature Kraft Gift Box pictured not included in total price and can be added to your order from this product page.