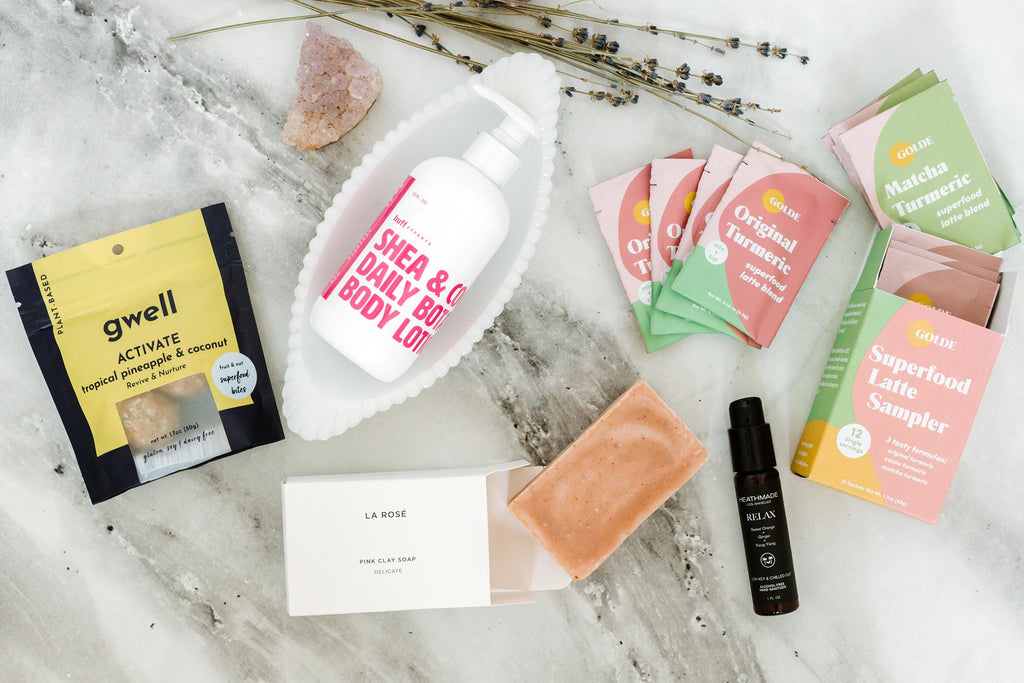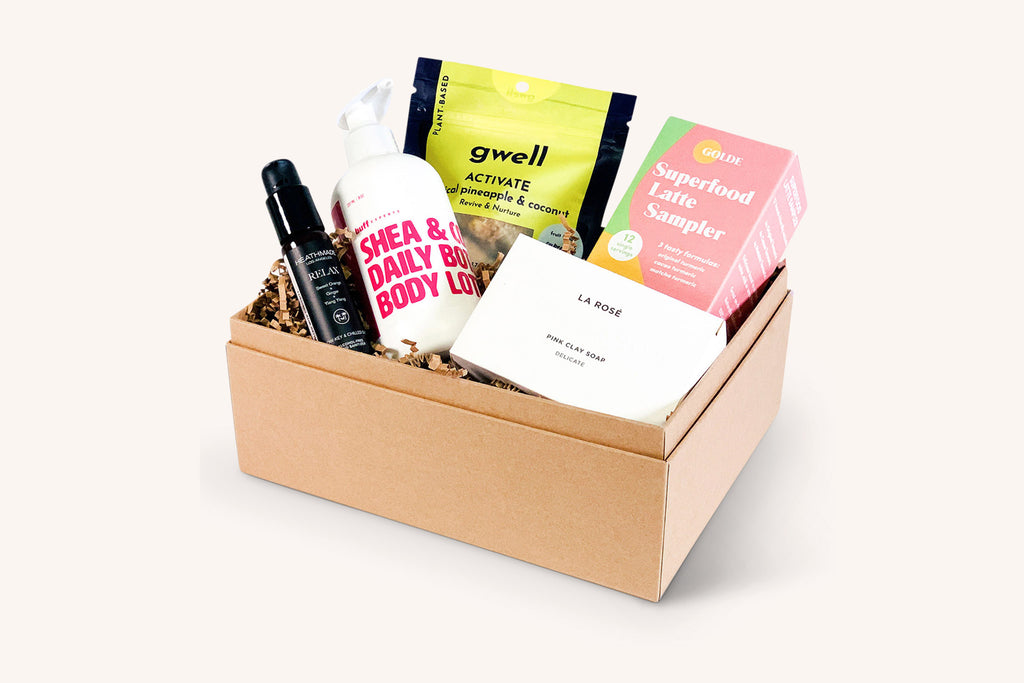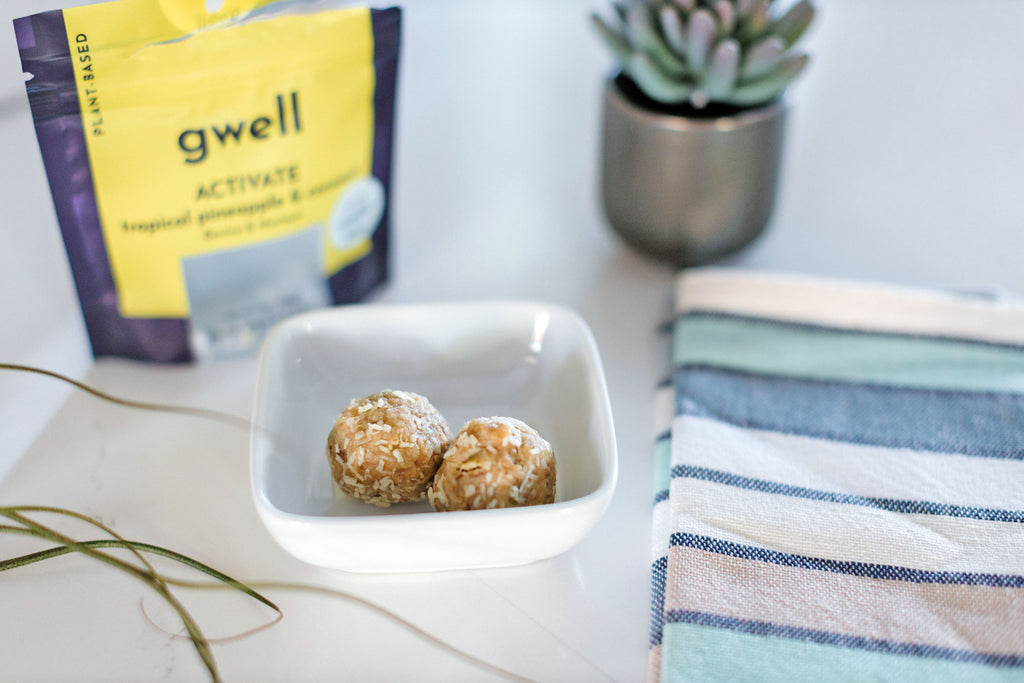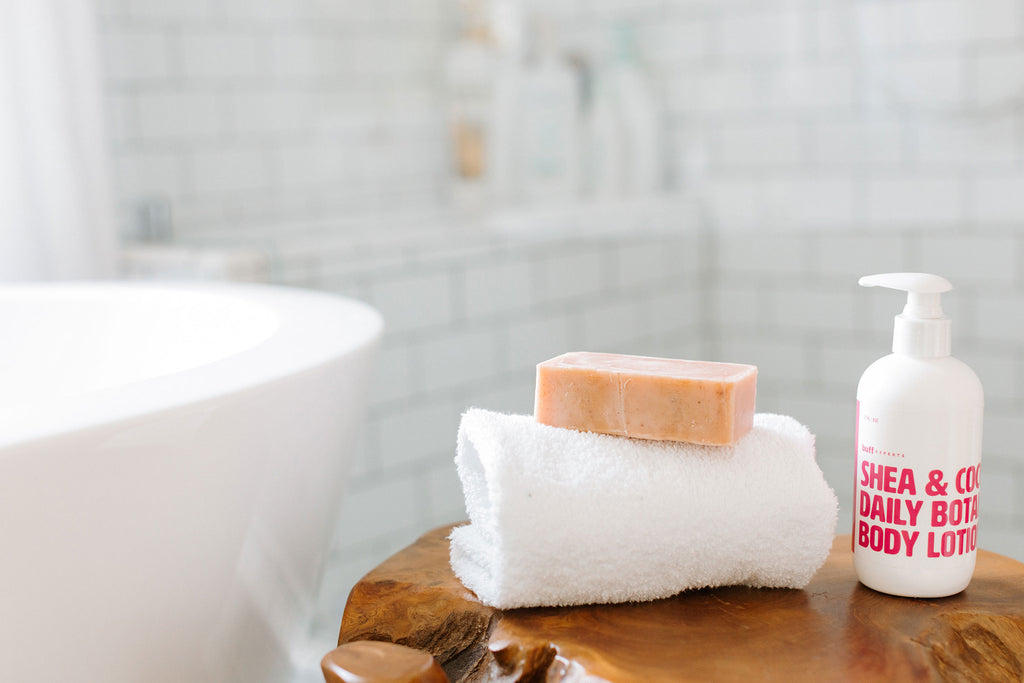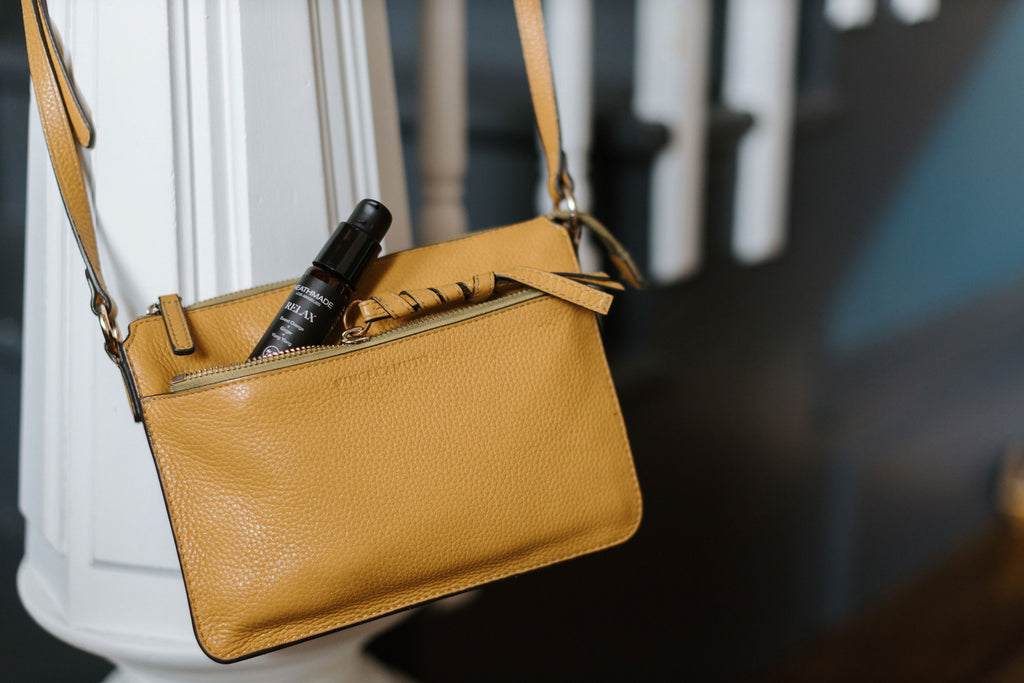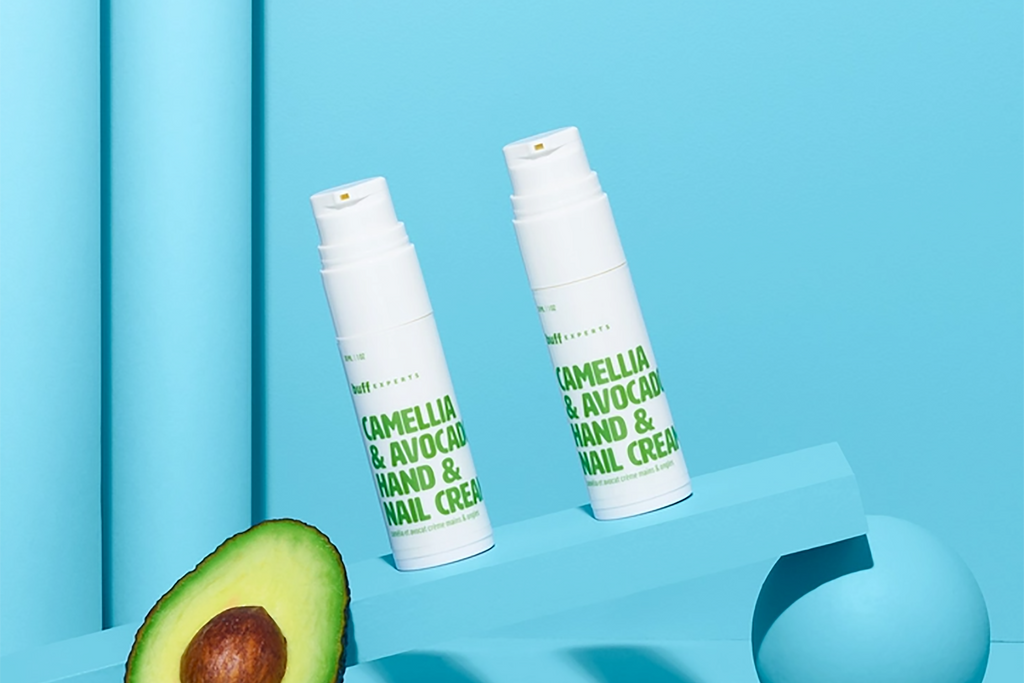 Support Black Artisan Owned Business
$95.00
$0.00
Some of the best products from our new artisans and Black-Owned businesses are now compiled into one perfect gift box. Support the artists and businesses within all while donating toward the NAACP. Indulge in healthy delicious protein balls, relax with an assortment of superfood latte blends, lather up with Shea butter lotion and Charcoal soap and surprise yourself with a sanitizing product made by an unlikely 9-year old entrepreneur!
Gift comes with reuse-able, sustainable, rigid gift box (shown in photos).
10% of the proceeds from this box go to the NAACP.
WANT THIS GIFT BOX BRANDED?
Looking for personalized and branding packaging with a note card that shows off your company? You're only a click away! Reach out to place your order now. Minimums apply.
WHAT'S INSIDE
ABOUT THE PRODUCT/VENDORS
Buff Experts fragrant hand and nail crème should be used anytime throughout the day for velvety, supple hands. Plush avocado oil and shea butter deeply condition and promote elasticity while coconut and meadowfoam seed oil soothe dry, chapped hands and brittle nails.
Sweet Orange + Ginger + Ylang Ylang Hand Sanitizer for hand purifying on-the-go from HEATHMADE is a premium, alcohol-free Hand Sanitizer, crafted to gently cleanse your skin with a combination of soothing aloe vera gel, anti-inflammatory witch hazel, wondrously scented & antimicrobial essential oils, and anti-oxidant rich vitamin E oil.
Glow, debloat and energize with travel-friendly sachets of 3 flavors of superfood lattes from Golde. Contains 12 sachets total. It's pretty, it's pink and it's powerful!
This beautiful, floral-scented soap from Sade Baron gets its gorgeous color from pink Australian clay powder for a little detox. With antiseptic properties, this soap prevents irritation while cleansing and moisturizing your skin. Plus, super fats like rice bran oil and coconut oil offer rich hydration that leaves skin luxuriously smooth and supple.
Light and tangy Gwell protein bites bring a bit of wellness into your life. Pineapple pairs with coconut to simulate all of your pina colada vibes without the alcohol. Ingredients: Cashew Butter*, Unsweetened Dried Pineapple*, Dates*, Unsweetened Coconut Flakes*, Pumpkin Seeds*, Lemon Extract*, Himalayan Sea Salt, Organic*Made with Organic Ingredients | Plant-based | Gluten Free | Soy Free | Dairy Free Each pack is 50g.
SHIPPING DETAILS
Sina Zere is the founder of Buff Experts. She's a Habesha woman who loves beauty, books, and cake and discovered she's really good at creating the former and even better at inhaling the latter two. A note about our intimate care products: this collection is near and dear to Sina's heart. She suffered terribly from gynecological issues as a very young woman and through education and natural products were finally able to reclaim her intimate health. V-care is important because frankly, our lady bits deserve TLC. Sina envisions a new generation of women who are educated on and empowered to properly take care of their lady gardens. We're at the beginning of a revolution in our personal wellness and she hopes you'll join her in helping women everywhere access great care for down there.
In August of 2014, a curious four-year-old named Heath Wilson unearthed the magical healing and aromatic treasures of plants, herbs, and essential oils. After a weeklong potions lab, the imaginative young boy told his mom he wanted to sell "hand sanitizer" at the Clairborn School's inaugural Entrepreneurial Fair. From that day forward, Heath's family has followed him on his entrepreneurial journey and everywhere his curiosity takes him. What began as a small school project, formerly known as Hands by Heath, has grown (as quickly as Heath) into HEATHMADE – a curiously crafted line of all-natural wellness products that nourish the skin, invigorate the senses, and uplift the soul.

Golde is a Brooklyn-born health and beauty brand powered by superfoods. They make everything from superfood latte blends to face masks made with real mango and papaya. Co-founder Trinity Mouzon Wofford teamed up with high school sweetheart (now fiancé!) Issey Kobori to launch Golde in 2017 with the mission of bringing good vibes to the wellness industry. Golde's products are always natural, easy and (most importantly) fun!
Sade Baron is a mother-daughter team. They started this brand because they wanted care products that worked for many body skin types. Clean, Natural, Cruelty-Free, and high-performance product! They create body-focused care products that are handcrafted with superfood ingredients and rich in fatty acid omegas, nutrients, and antioxidants that feed skin so it can work its natural magic. These are real skin powerhouses – they're the foundation of healthy-looking skin cells, and the key elements in a natural skincare diet.
Gwell is a plant-based wellness brand that incorporates functional foods into everyday sweet & savory snacks. In Welsh, 'gwell' means better and at Gwell our goal is to help you to live better and eat well. Since its inception, Gwell has partnered with local organizations to expand access to wellness education and contributed to organizations that support improving equitable access to food. Their mission as a business is to improve food equity, starting with our annual commitment for 2020 of donating 2500 meals to children in need.