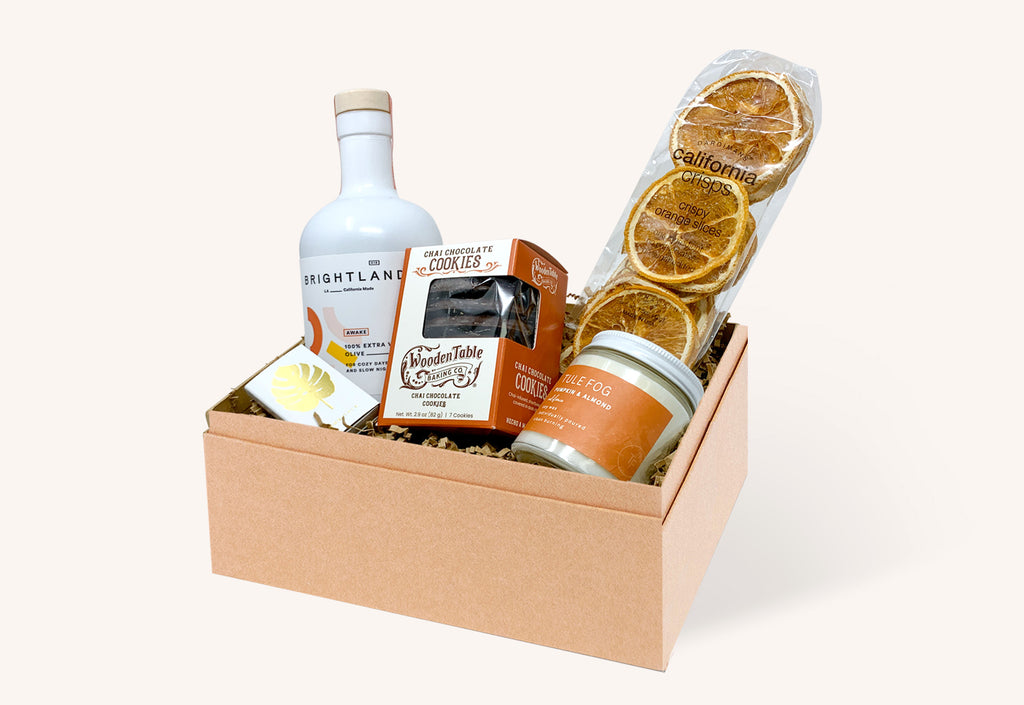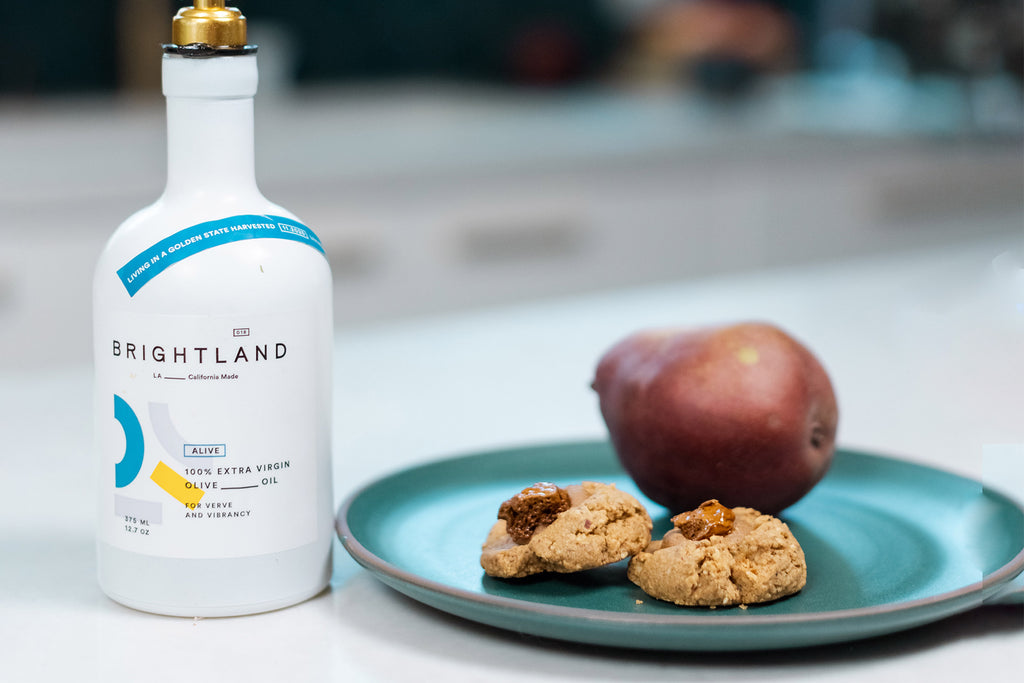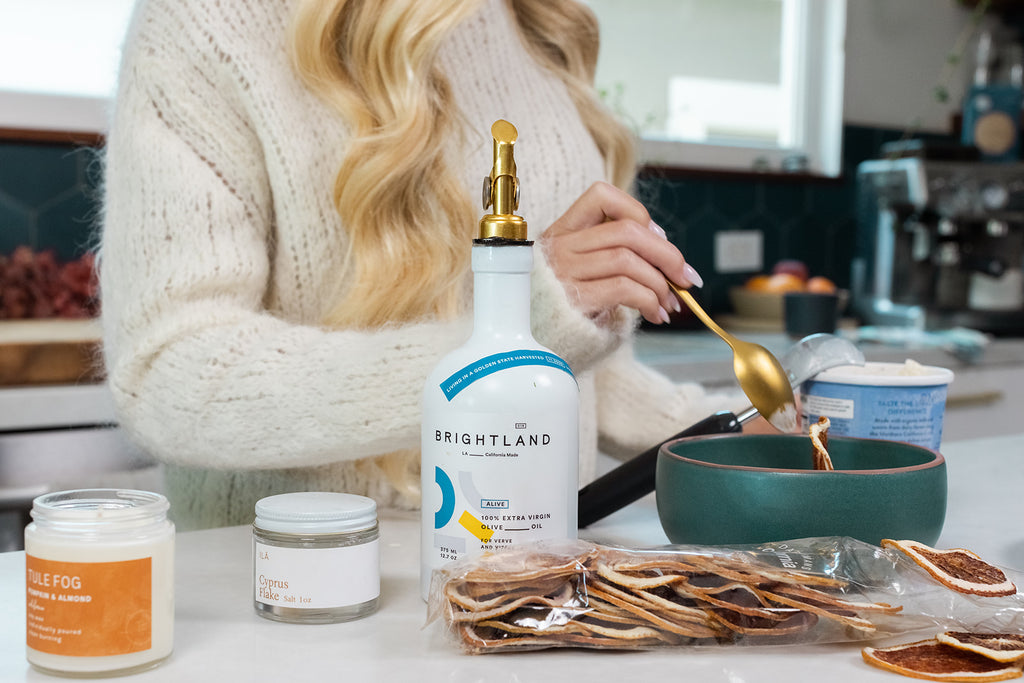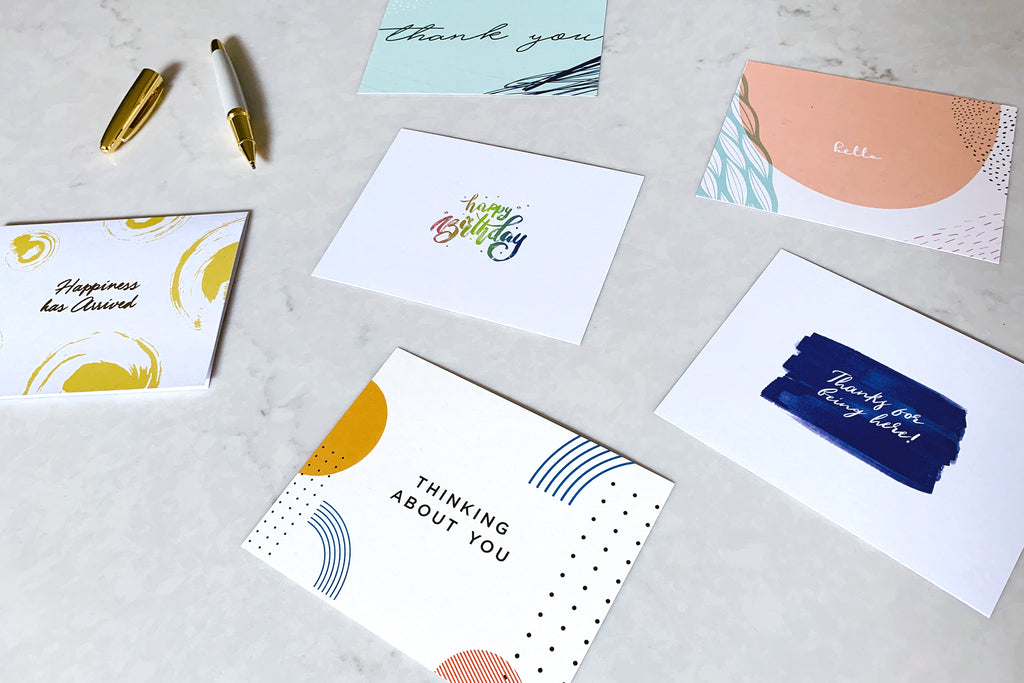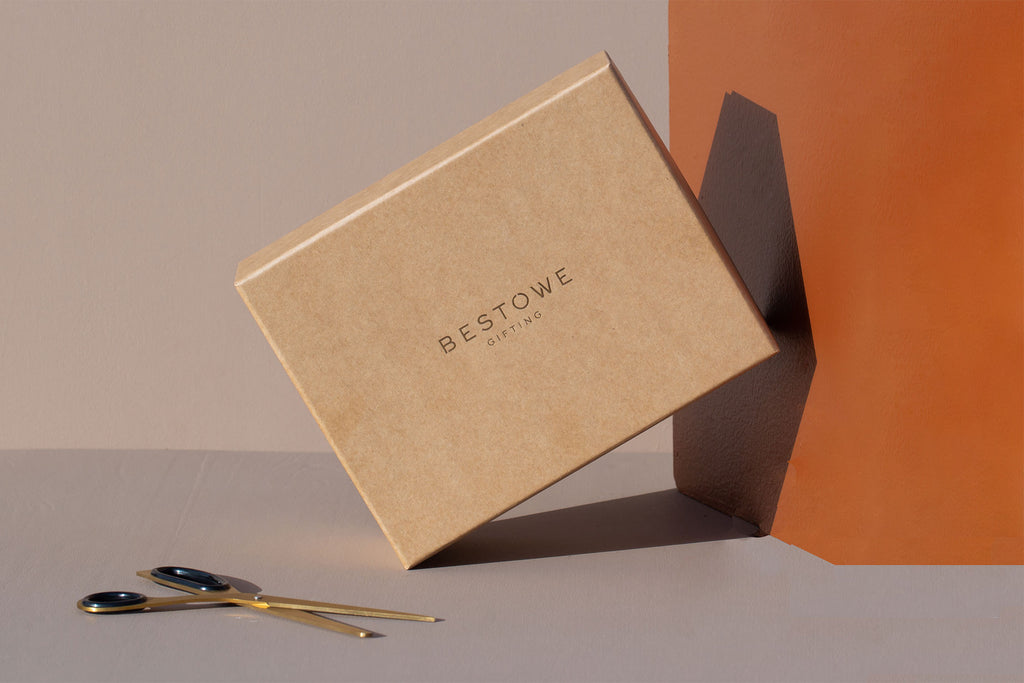 Compliment Your Kitchen
$95.00
$0.00
Transform your kitchen into a culinary paradise with our "compliment your kitchen" gift box! Indulge in the bold and vibrant flavors of Brightland olive oil, paired perfectly with the delectable Ounce cookies and crispy Dardiman's fruit crisps. But wait, there's more! Our gift set also includes a range of other essential kitchen must-haves that will elevate your cooking game and impress your guests. Treat yourself or surprise a loved one with this delicious and practical gift box today!
Gift comes with reuse-able, sustainable, rigid gift box (shown in photos).
WANT THIS BOX BRANDED?
Looking for personalized and branding packaging with a note card that shows off your company? You're only a click away! Reach out to place your order now. Minimums apply.
WHAT'S INSIDE
Brightland carefully sources their olives from a family-run California farm, then craft them into custom-blended oils. Their sole ingredient comes from trees that live on for thousands of years; so you can rest assured that what you're putting into your body is straight from the earth. It's grounded. It's good for you. It's never seen a lab. Tasting Notes: Herbaceous, green, grassy, artichoke, complex. 375 oz bottle
Chai-infused, no-gluten ingredients cookies smothered in artisanal dark chocolate. Every chai recipe is different, so there are endless possibilities. Ours contains cardamom, ginger, cinnamon, nutmeg, anise and cloves. Wooden Table Baking doesn't use "natural flavorings;" we use actual chai spices, and 64% dark chocolate, because real ingredients translate into yummier cookies.

Pumpkin + Almond is our fall favorite candle! This candle is the quintessential addition to any space looking for the warmth of homemade pie. It's cooler weather, fall leaves, and good book by the fire. Fall is here. And it's cozy.
Dardiman's Seasonal Fruit Crisps are light and airy, just the perfect addition to a seasonal cocktail, a bowl of yogurt, or as a light afternoon snack.
ABOUT THE PRODUCT/VENDORS
AWAKE, by Brightland, is lovingly made with heirloom California olives and harvested early by a master miller onsite in a certified organic mill. The olives are milled within 90 minutes of being hand-picked before the olive oil is cold-pressed. Their rigorous standards mean tastier, healthier oils; they aim for each bite to leave you shining a little brighter.
Wooden Table is owned and operated by head baker, Andrés, who grew up outside of Buenos Aires and learned to cook from their grandmother. "It is from her that I inherited my love of cooking. I remember being next to her at our wooden table cooking all weekend! We aptly named our company after this shared wooden table - to honor the heritage on which our company's recipes are founded." Immigrant-owned, LGBTQ-certified business.
Tule Fog wholesale is a great way to bring clean home fragrance to your boutique! Named after Northern California fog, Tule Fog (tu:li:) offers a line of individually poured, clean-burning, soy wax candles, and non-toxic diffusers. With a simple, coastal aesthetic, our brand compliments any shelf and will be sure to delight your clients. We are dedicated to offering best-in-class customer service and quality goods you can trust. We look forward to working with you soon!  
Crisping began around Dardiman's own kitchen table. With the unmatched quality and flavor of California citrus readily available in our backyard, they were inspired to create a specialty item with one purpose in mind – to turn Californian fruits into crunchy, nutritious, and delightful slices.
SHIPPING DETAILS
Box Size: 12.25x9x4.25
Order Processing: Please allow 2-3 days before shipment is sent out. Please allow enough time for packages to arrive on time for your special day.
Signature Kraft Gift Box pictured not included in total price and can be added to your order from this product page.